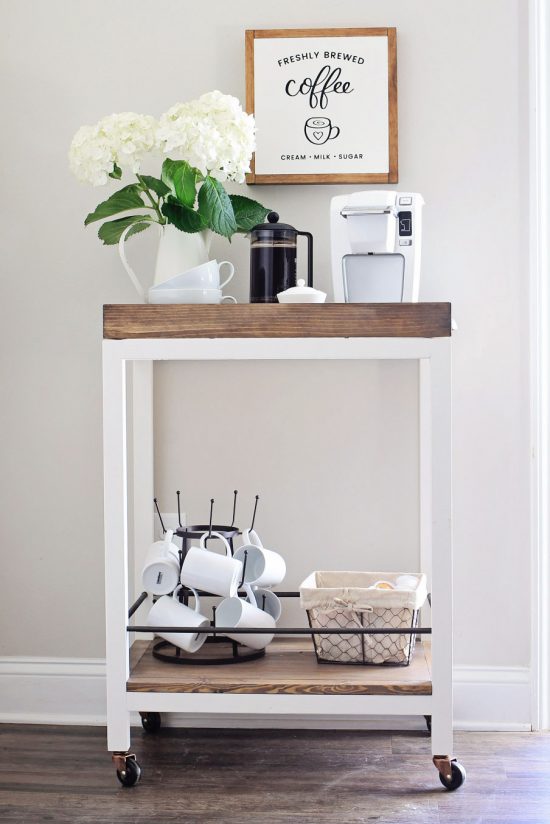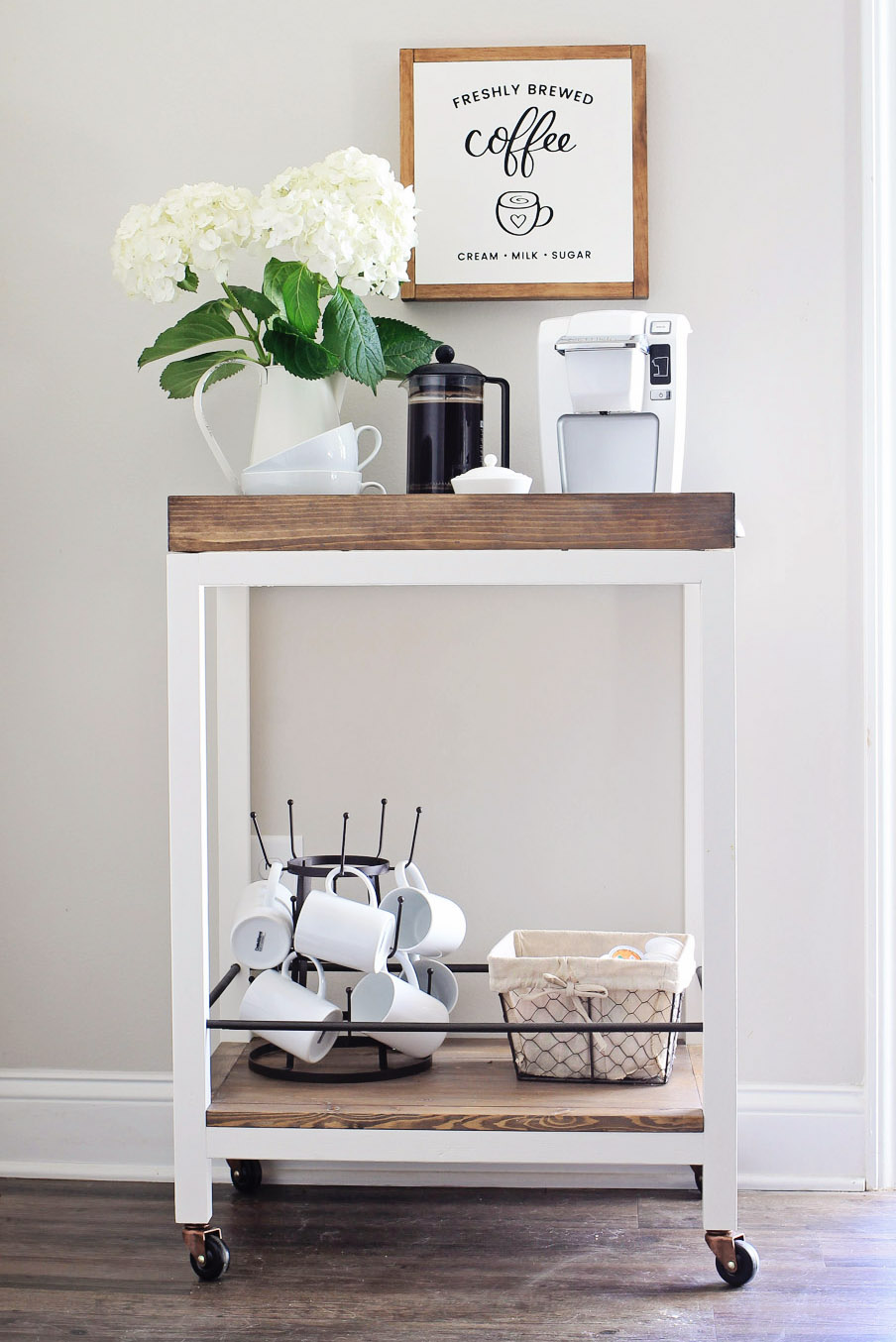 Back in December, I shared my build plan tutorial for my DIY Bar Cart that I built for less than $50! I am still in love with it! It has been perfect for all of my bar cart needs. In fact, it is my favorite build yet!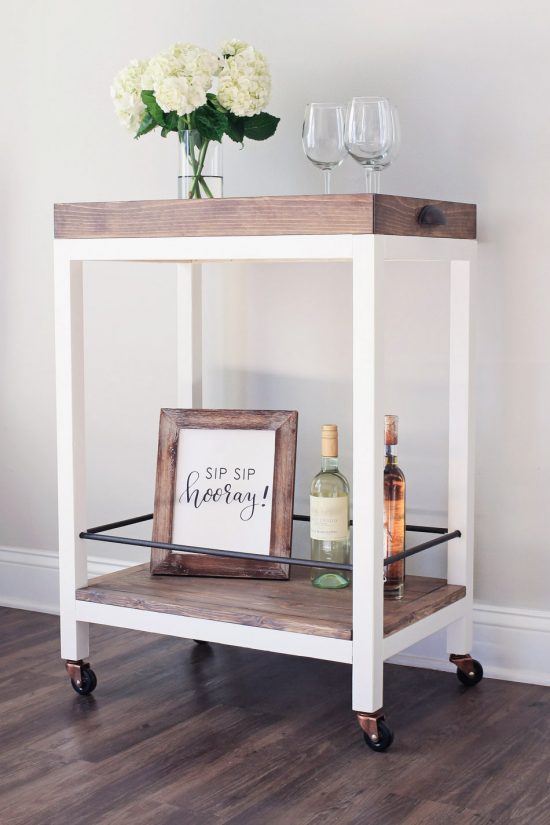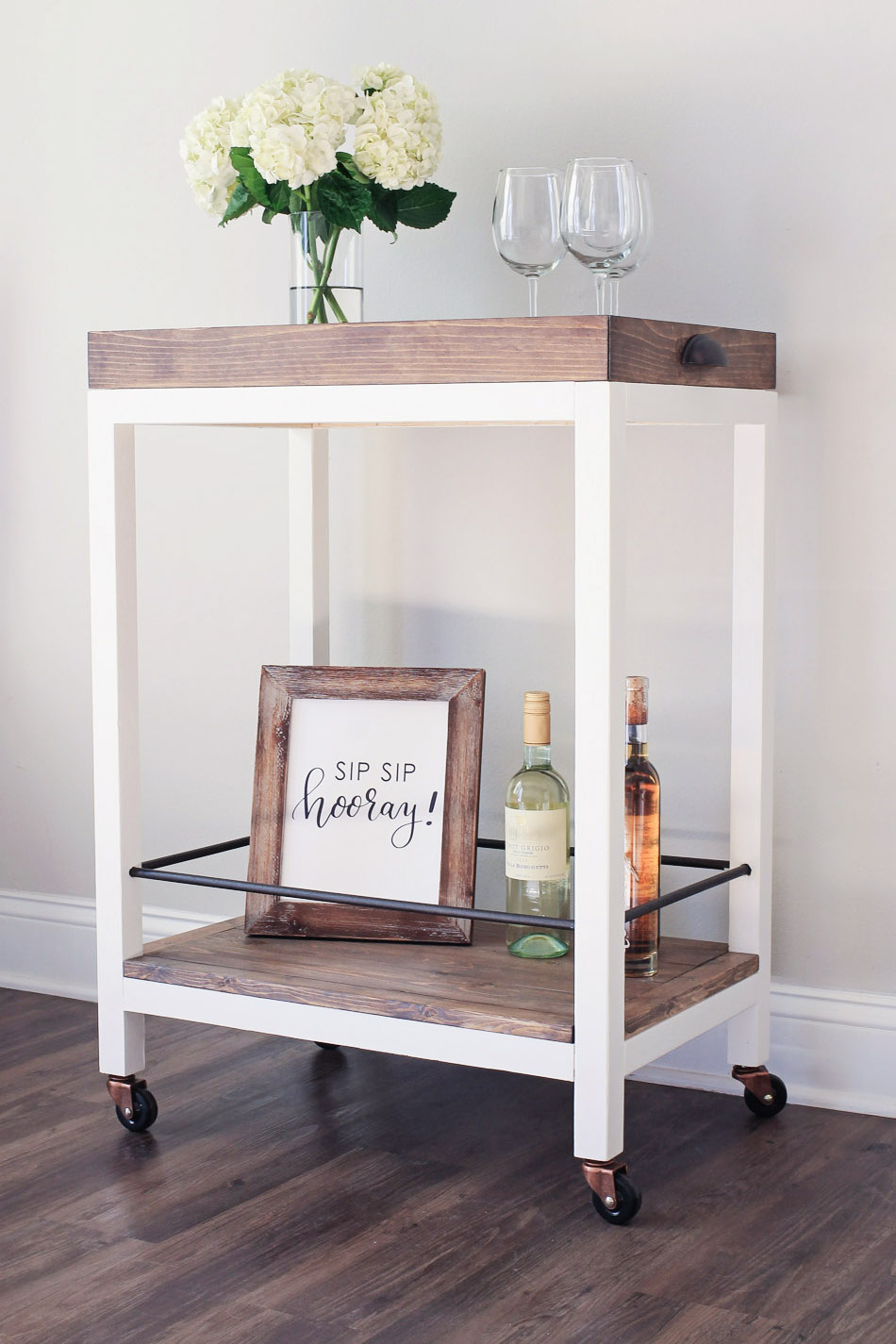 More recently though, I started using my DIY bar cart as a coffee bar cart. So versatile right?! I mean I do drink coffee and tea a lot, so it's perfect as a coffee bar cart too. If you want to build this bar cart/coffee bar cart, you can get the full tutorial here. But, today I am sharing how I am using it as a coffee bar cart.
Note, this post contains some affiliate links. For more information see my disclosures here.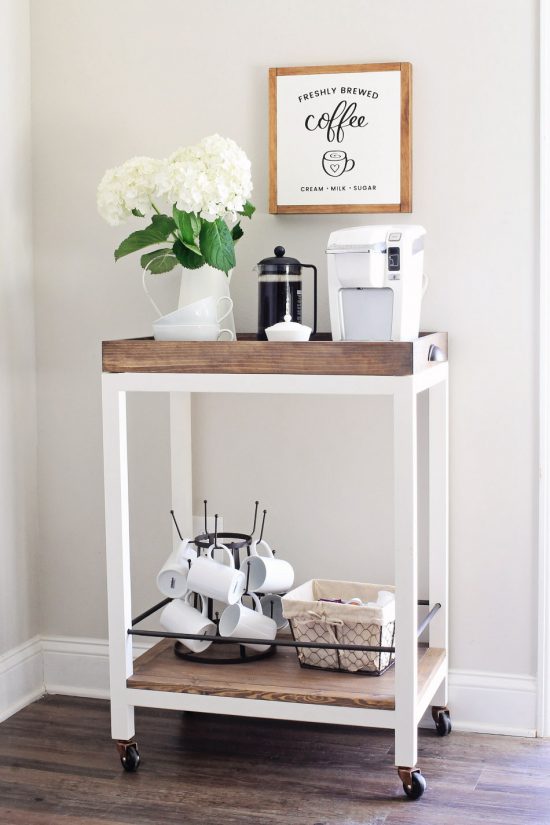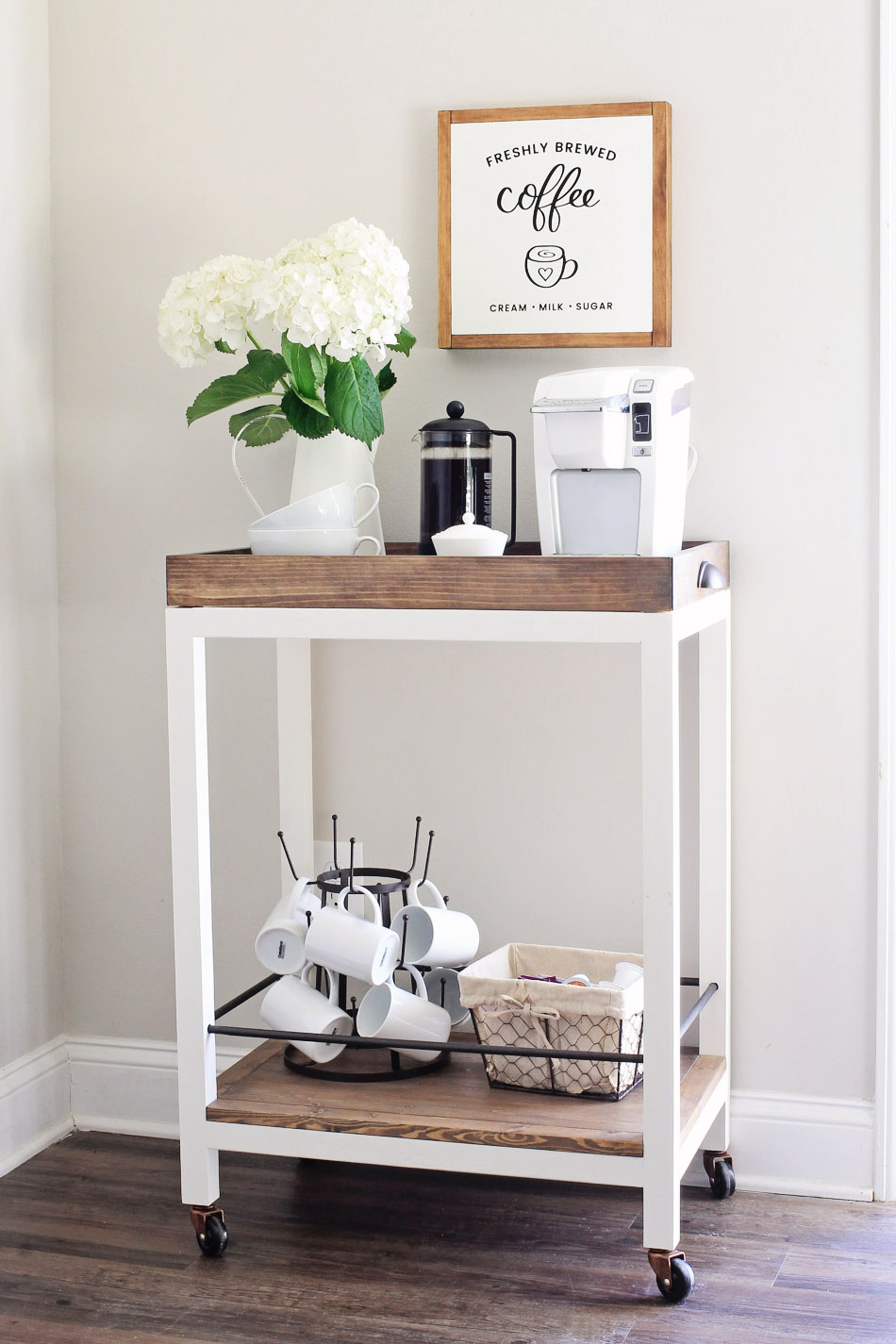 On the bottom level of the coffee bar cart, we keep extra mugs on this super cute mug rack (similar here) and we also keep tea bags and k-cups in this lined wire basket (similar here).
So, Brandon loves his french press and refuses to drink coffee from the Keurig, but I love using the Keurig for a quick cup of coffee! And that is why we have both on our coffee bar cart!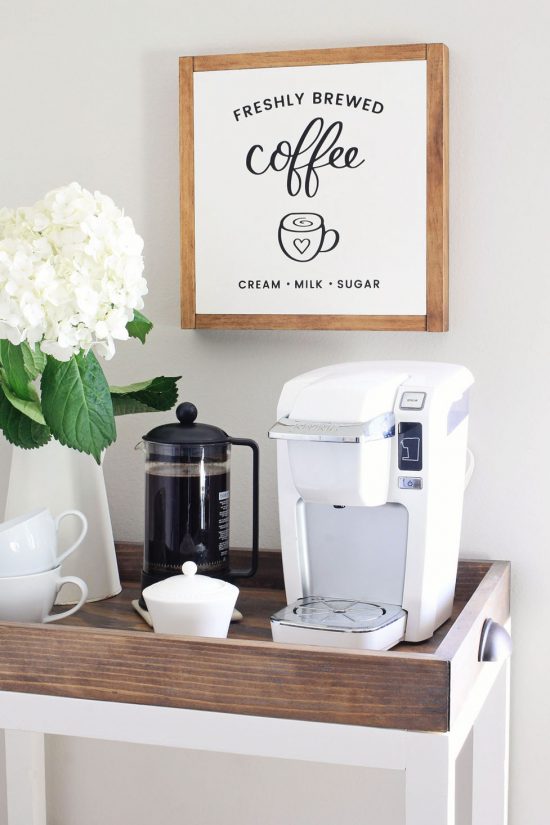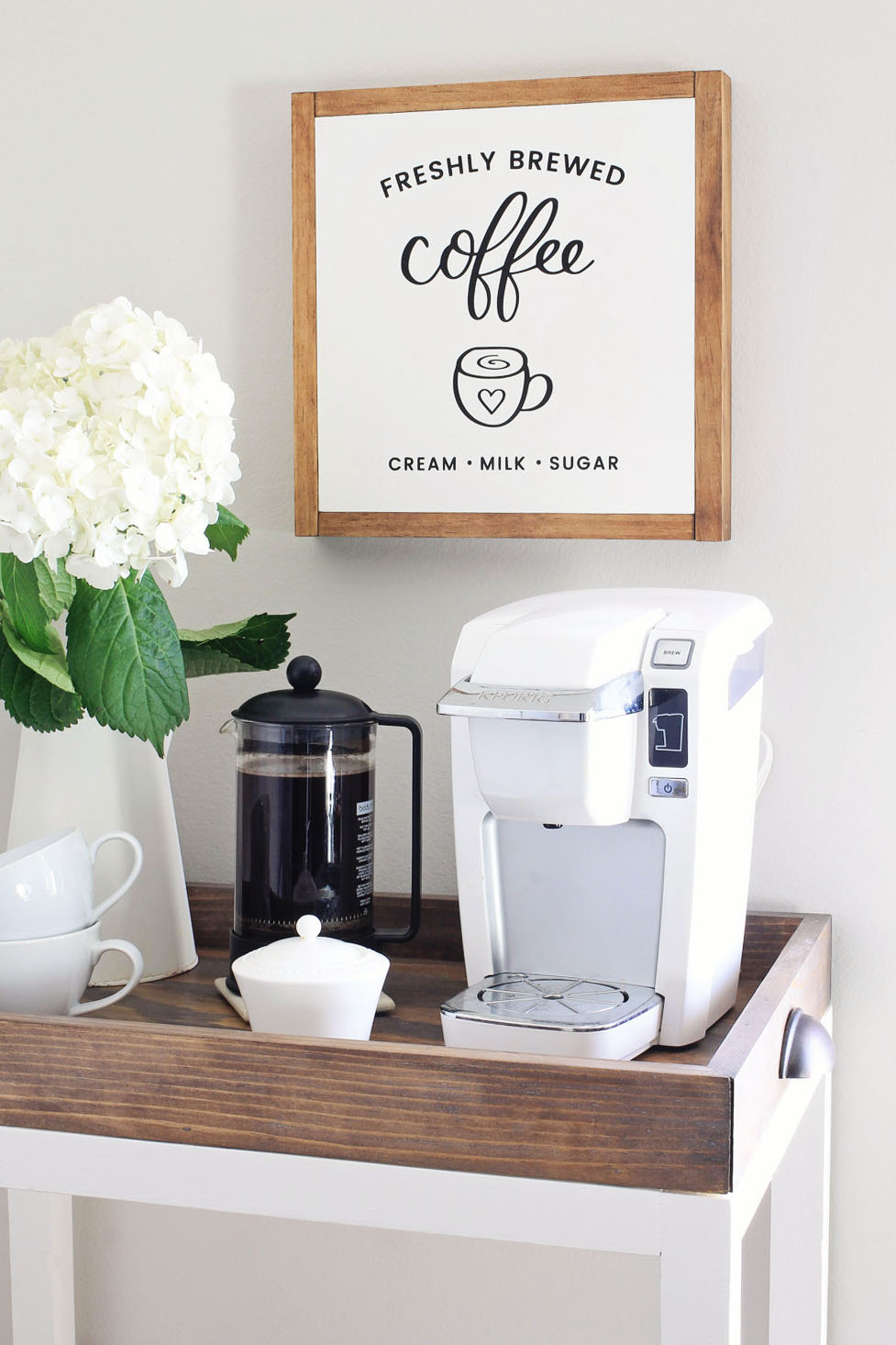 The Freshly Brewed Coffee Sign is one of our handcrafted, wood signs with my hand lettering, which is available in the shop!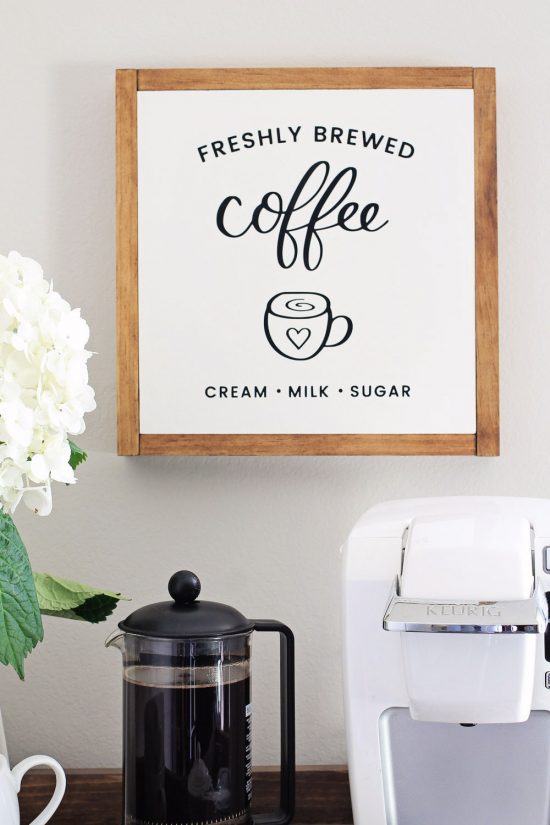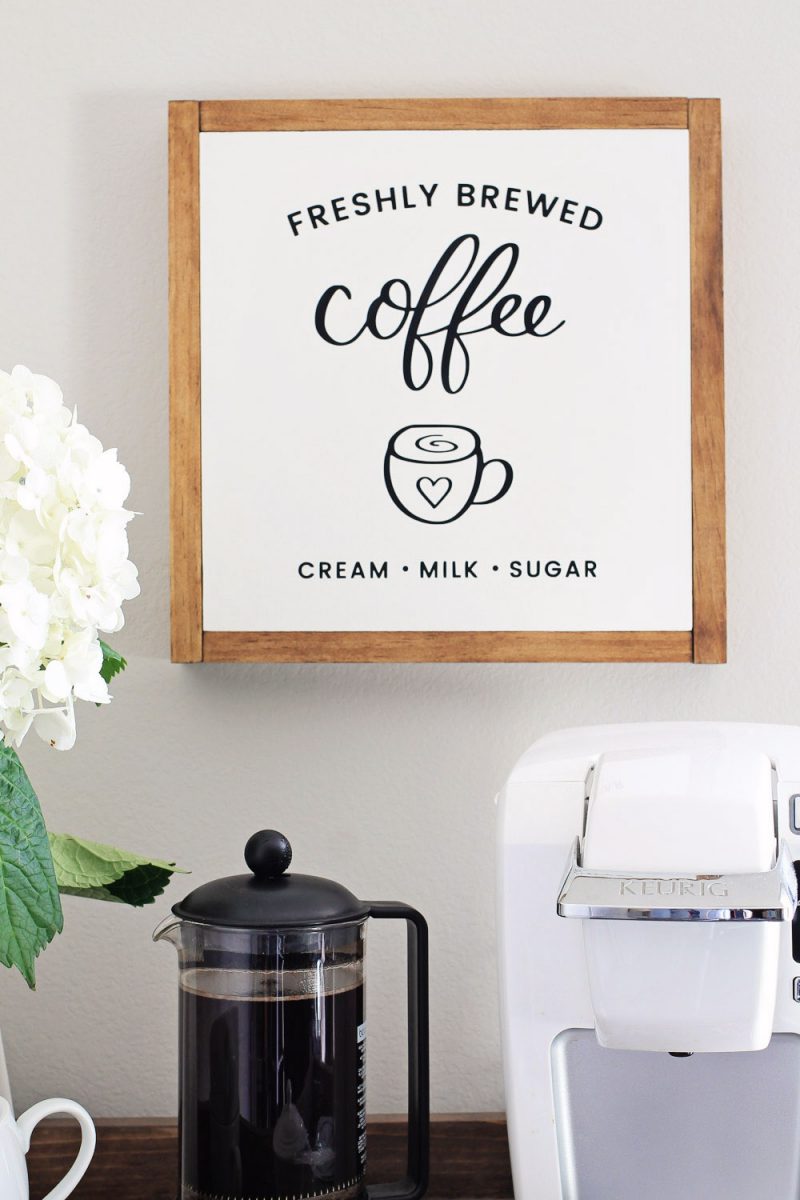 Lastly, the big, cappuccino mugs on the top tray of the coffee bar cart are my most favorite mugs ever. I bought them from Pottery Barn right after our wedding and I always feel so cozy drinking out of them! Does anyone else feel that way when drinking out of their favorite mugs…?! Unfortunately, they are no longer available, but they have the latte (similar here) version ones still which I may need to add to my collection soon since I'm pretty obsessed with oversized coffee mugs haha!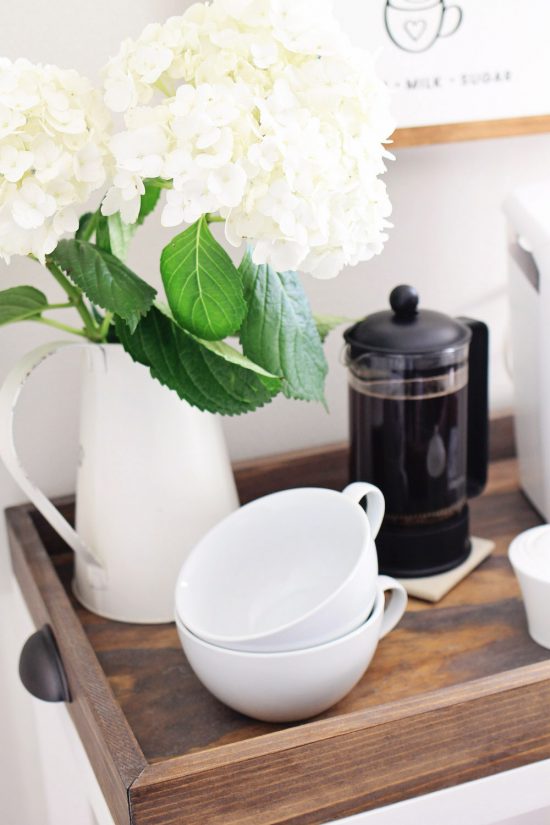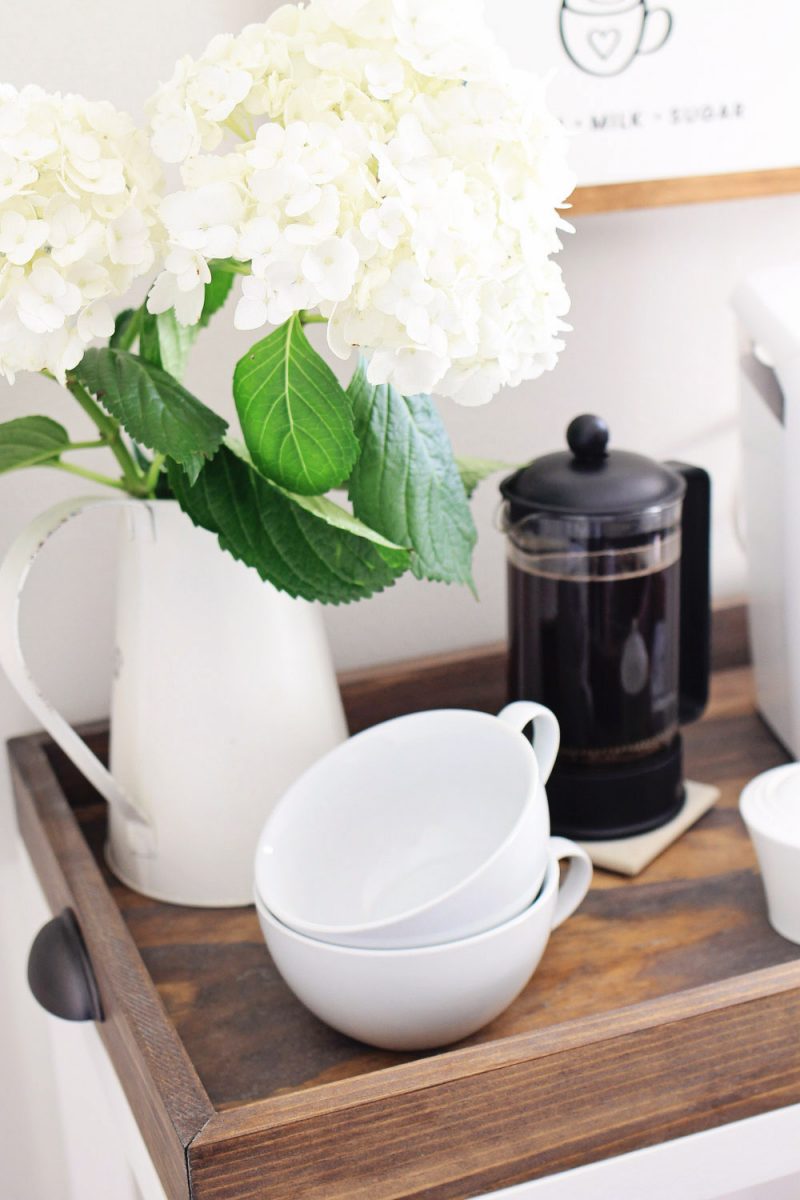 What do you think of my DIY coffee bar cart?! It brings an instant cozy and welcoming vibe to our apartment that I love!
Hope you are having a great week! Follow along on Instagram or Facebook for my latest projects, as well as Pinterest!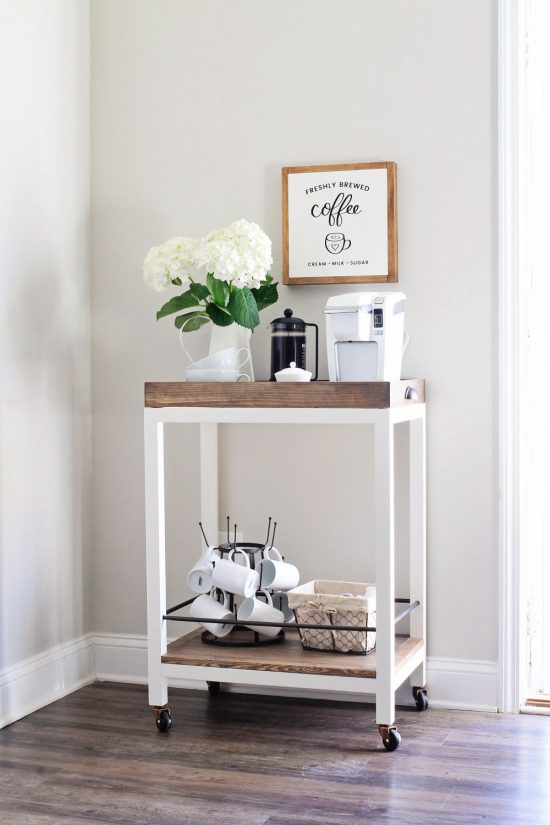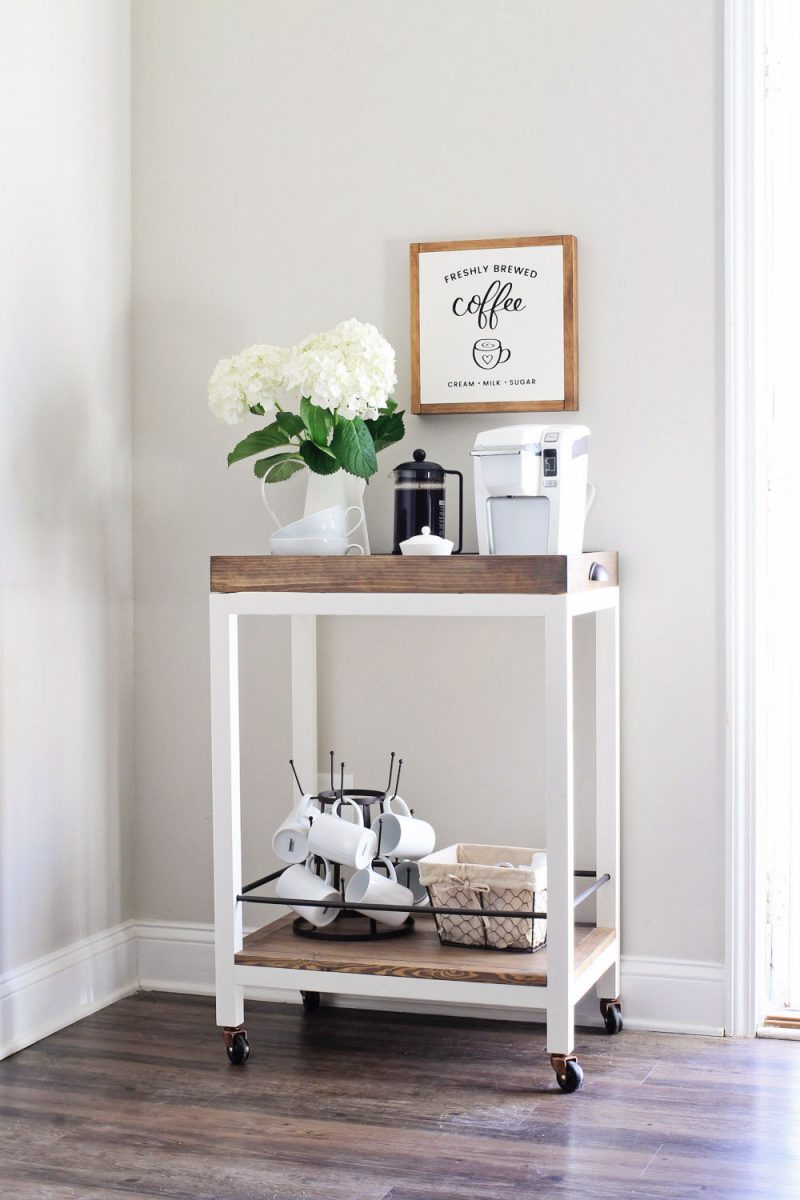 Source List:
Save
Save
Save
Save
Save
Save
Save
Save
Save