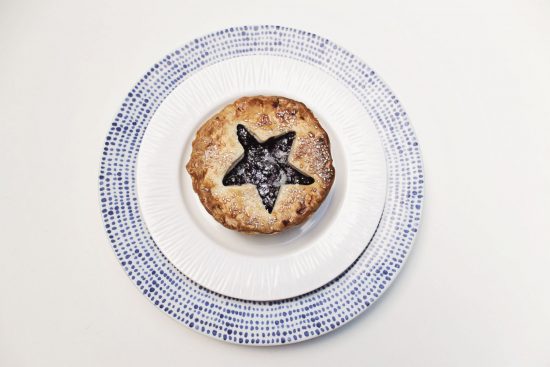 I really wanted to make some vintage, patriotic 4th of July decor this year, but its been a crazy, busy month! Instead, I am sharing these quick and easy 4th of July mini pie favors! So, if you are feeling crunched for time, but still want to make something festive too, these mini pie favors are perfect! You can bring them as a favor to a 4th of July celebration or just eat them all yourself (and maybe share some too)!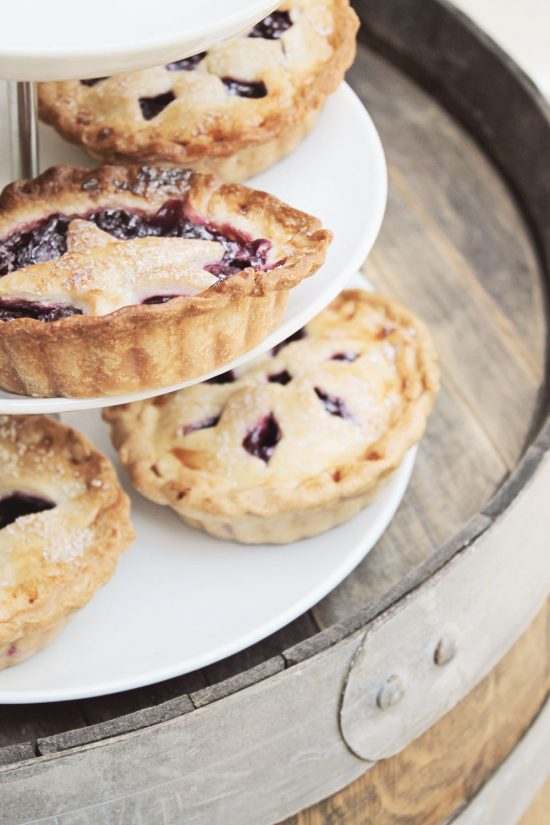 Supplies needed:
Mini pie baking pan (I found mine at Williams-Sonoma a few years ago and love it)
Star cookie cutter
Refrigerated pie crust dough
Your favorite pie filling recipe (I used a cherry filling recipe from Food Network)
Kraft cupcake boxes
Festive ribbon and gift tags
First, roll out your pie dough and add to your mini pie baking pan. Then, add the pie filling.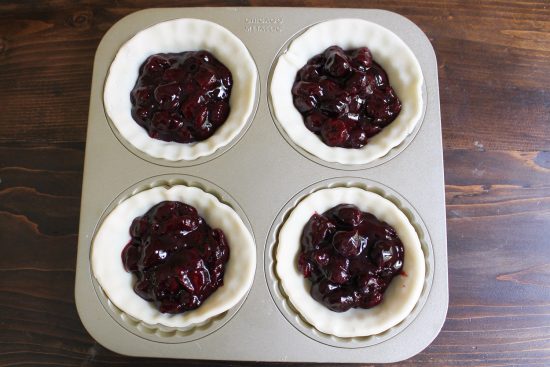 2. Use your star cookie cutter and cut out star shapes in the pie dough and add on top of the mini pies. Sprinkle with some sugar and dollop some butter on top of the mini pies.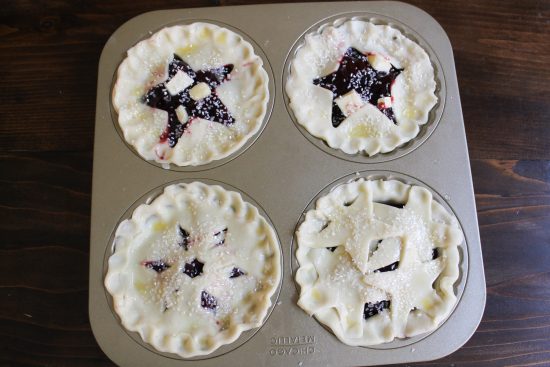 3. Bake according to the pie recipe (you may have to adjust the timing due to the smaller size of the pies if you are using a regular pie size recipe). After baking, allow the mini pies to cool.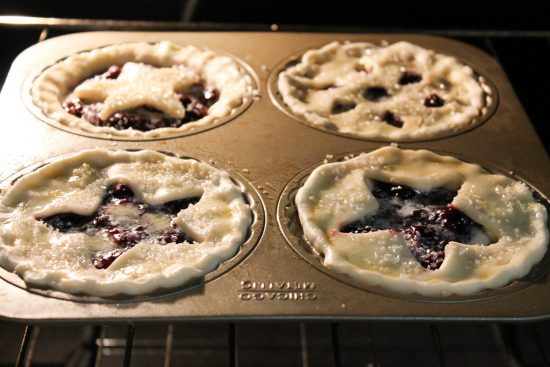 4. Add the mini pies to your cupcake boxes and decorate them with red/white/blue ribbon and gift tags! Super simple, yet cute and festive!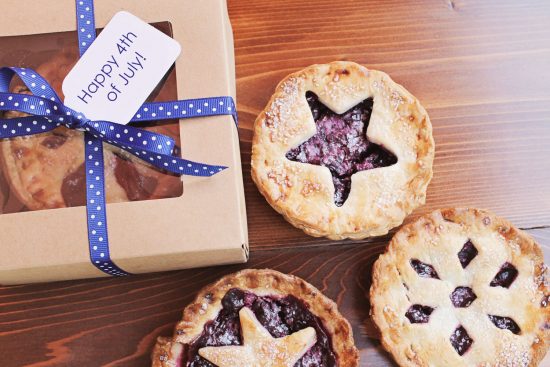 What do you think of these 4th of July mini pie favors? Do you have any favorite 4th of July projects?! Be sure to follow along on Instagram and Pinterest for my latest projects, fun updates, and sneak peeks!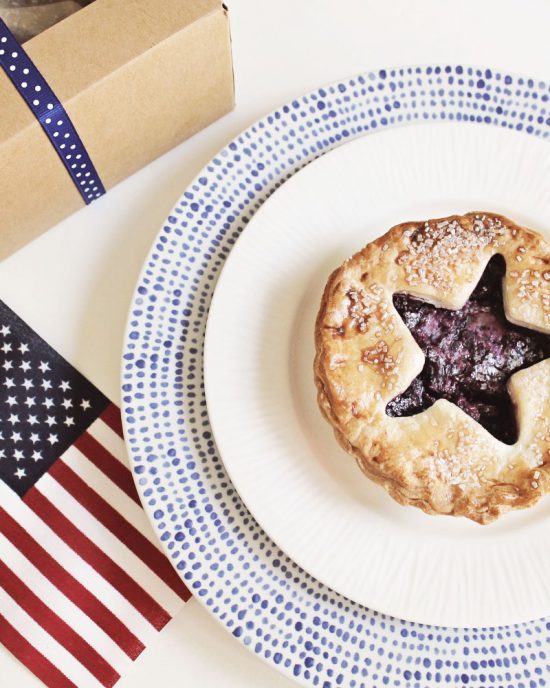 Save
Save
Save
Save