Here is a resource page of favorite DIY tools, materials, and supplies, with both lower and higher budget options.
This resource page includes a mix of my favorite tools and DIY supplies as well as favorites by others that I have heard good things about, and products with great reviews.
To make this a super helpful resource, I wanted to include options for all budgets, therefore I have not used every single item listed. So, always make sure to do your own research and read reviews before purchasing!
***I have placed a * next to each item that I have personally owned and recommend.
Note, I have included many items with multiple options too! Check back here often as I will update this list when I find new favorites to add or edit on the list!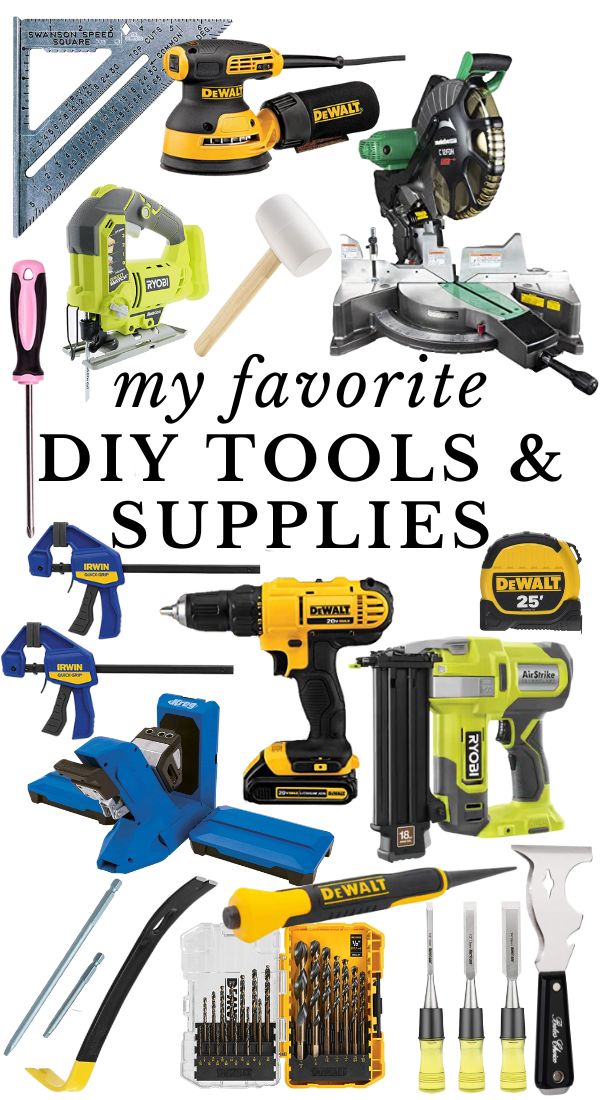 Amazon Shop
Many of the items below can be found in my Amazon Shop for easy and fast shopping!
Note, this post contains affiliate links. For more info see my disclosures here.
5 Essential Tools for DIY and Woodworking
Note: Many batteries work on multiple, cordless tools within the same brand, so you can buy tools without the battery if you already own a battery that's within the same brand line.
Important Small Hand Tools
Other DIY Tools and Accessories
Personal Protection Equipment (PPE)
Sanding Tools and Materials
Common DIY Materials for Joining Wood
Finishing Prep Work Materials
Finishing, Painting, and Staining Supplies
My Camera Gear
Check this out in my Amazon Shop Here!