I love to share stylish and budget friendly DIY furniture tutorials and plans on this blog! Most of the DIY furniture tutorials have printable woodworking plans and how to videos to go along with the step by step tutorials.
All of the DIY furniture tutorials are categorized by room & theme below!
Printable Woodworking Plans
We have both free and paid printable build plans available. You can check out the premium, printable woodworking plans available for free in our free printable library (get access below) and in our shop: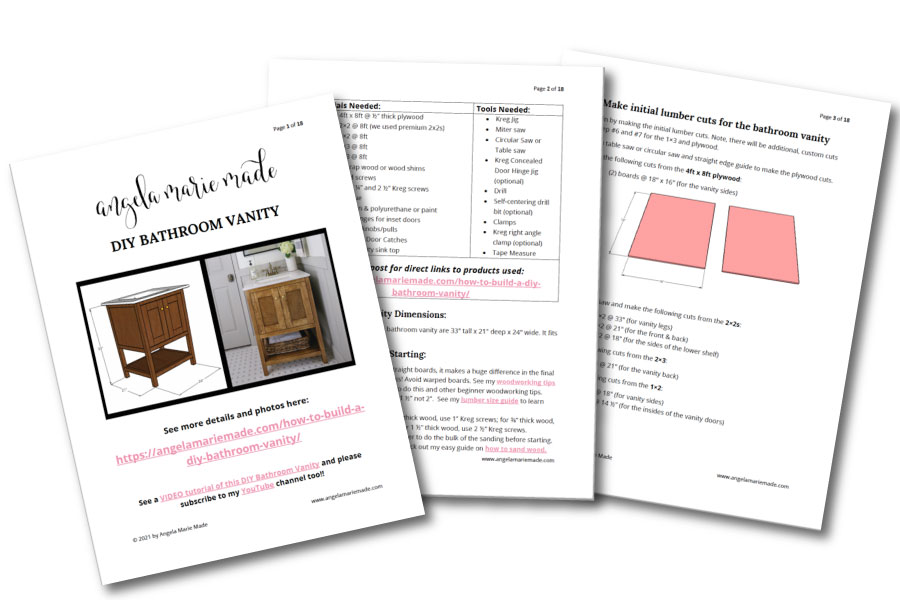 Tip: Make sure to check out woodworking for beginners and all of our tutorials for finishing wood to get a beautiful wood finish on your DIY wood furniture!
Bedroom Furniture Plans
More DIY Bedroom Furniture Plans→
Bathroom Furniture Plans
More DIY Bathroom Furniture Plans→
Living Room Furniture Plans
More DIY Living Room Furniture Plans→
Entryway Furniture Plans
More DIY Entryway Furniture Plans→
Office Furniture Plans
More DIY Office Furniture Plans→
Kitchen & Dining Furniture Plans
More DIY Kitchen & Dining Furniture Plans→
DIY Outdoor Projects
DIY Kids Projects
DIY Organization Projects