We are hosting my side of the family for Thanksgiving at our house this year! I knew I wanted to create a Thanksgiving tablescape that was neutral, but still feeling cozy! Because it always feels so good to be comfortable and at ease with family on Thanksgiving after a scrumptious meal!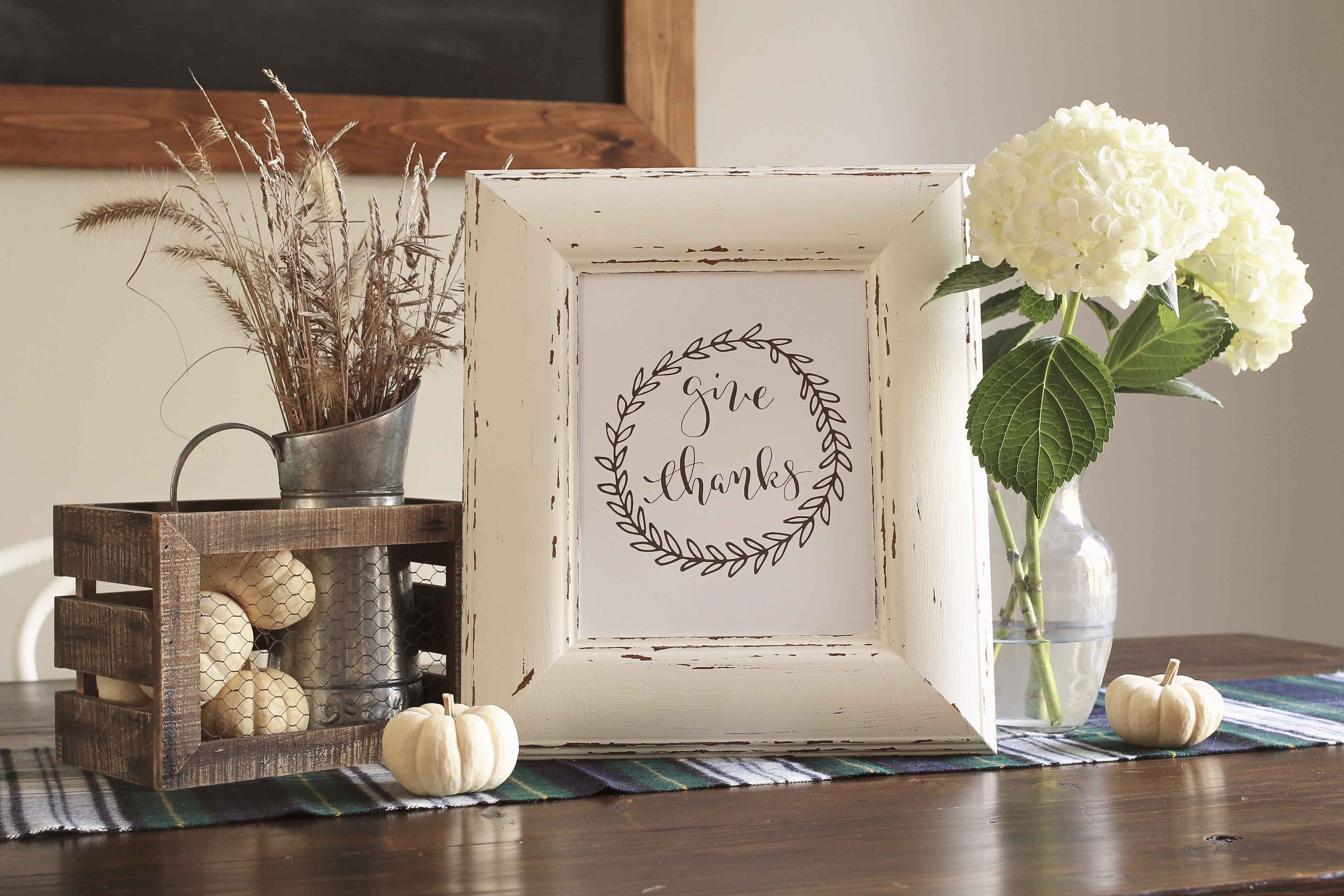 I played around with some different ideas, but ultimately, using some type of plaid/flannel in the decor was going to be the main factor in creating the cozy factor I was envisioning. Ok, so finding a flannel table runner that fit the subtle style I was going for was not easy…I ended up using this lovely, soft scarf from Target that was on sale! It was even the perfect length for my table – 6 feet! Also, I figured it would look really cute on my pup too haha (for after Thanksgiving)!
In addition to the scarf table runner, I used some mini white pumpkins from a local farm, fresh hydrangeas, and some other things that I already had in my decor stash. On my dog walks this fall, I kept an eye out for some natural elements that I might be able to use for the tablescape. I found pine cones, berries, and a shrub that looked like wheat, not really sure what it was, but it looked great in our vintage galvanized pitcher!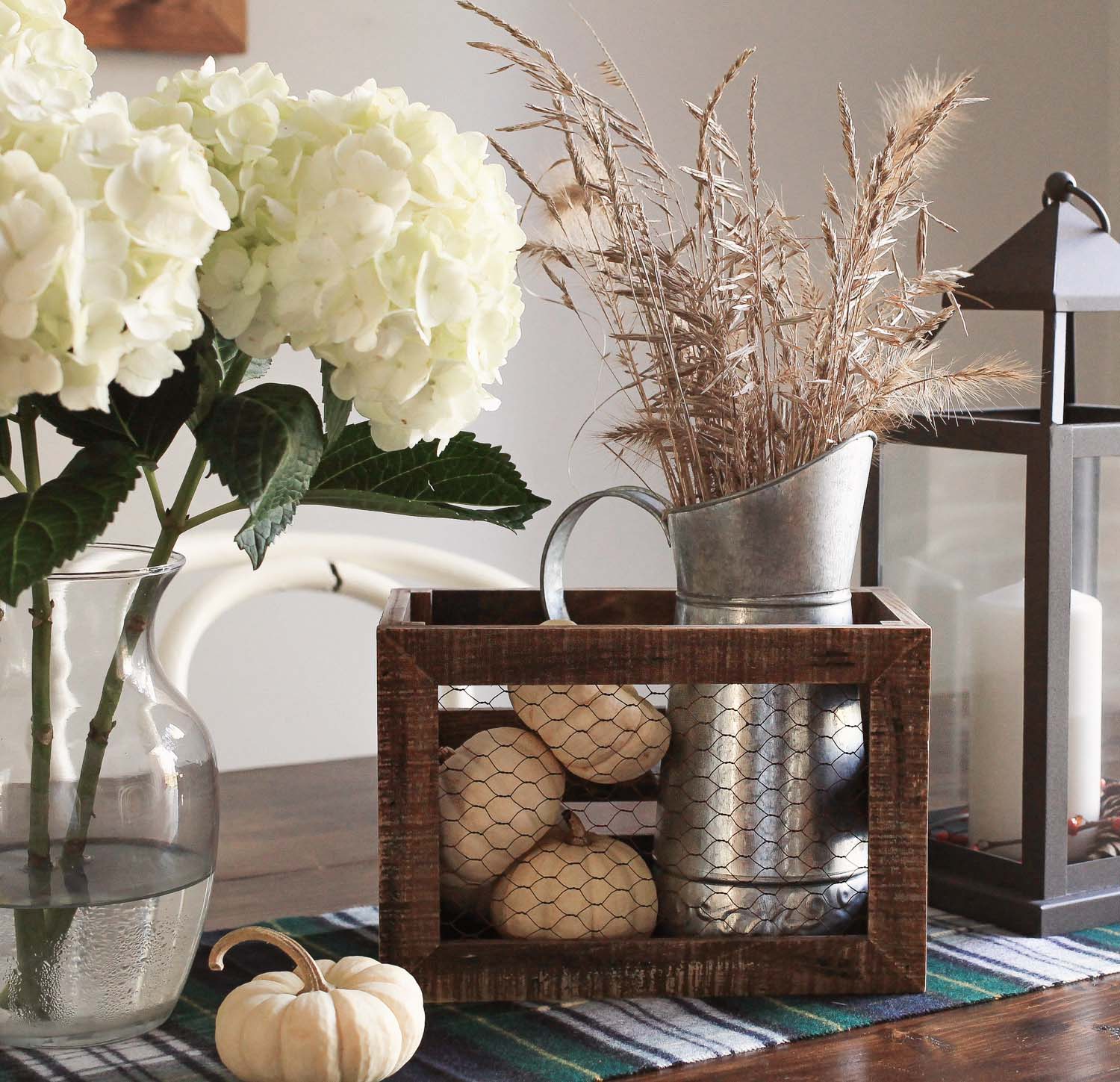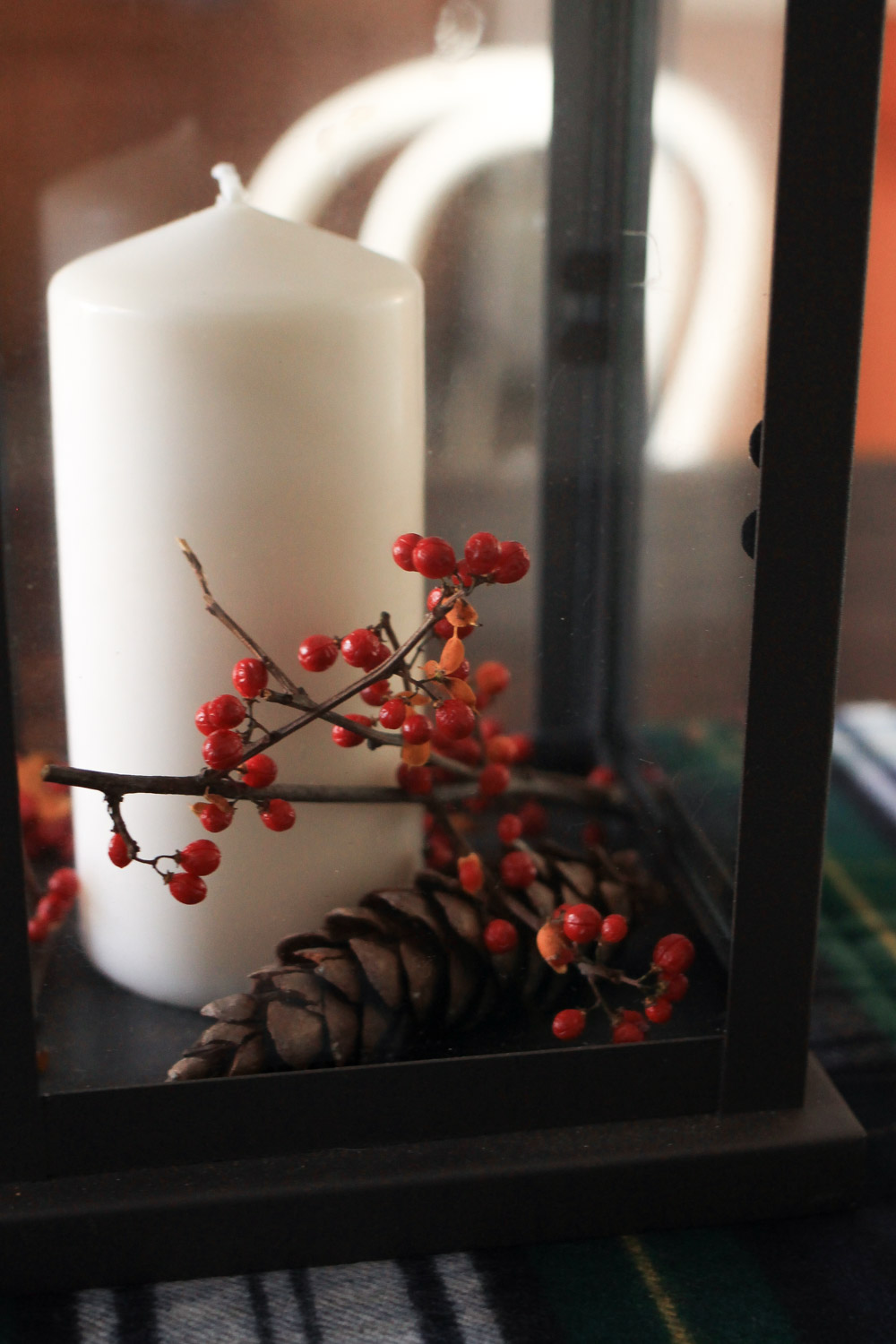 The photo below shows what I initially came up with for the tablescape. I wasn't really loving it as it didn't quite flow right.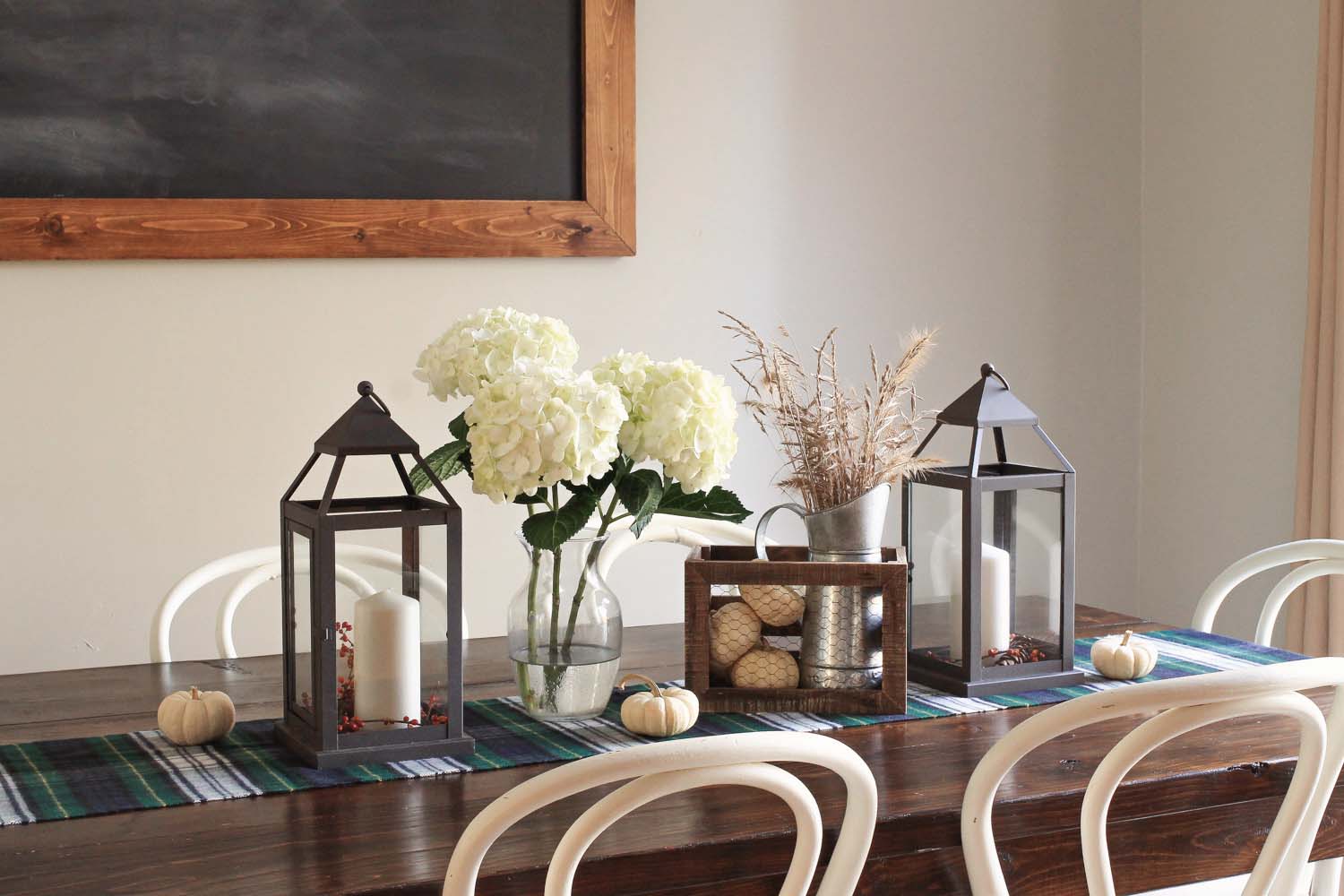 After some rearranging, I just kept the pieces I liked the best and I ended up incorporating a framed, "give thanks" print that I created using my calligraphy. I love the final outcome, cozy and simple!
I hope everyone has lovely Thanksgiving and enjoys some nice relaxation time with the fam! Follow along on Instagram and Facebook for my latest projects, fun updates, and sneak peeks!
Save
Save
Save