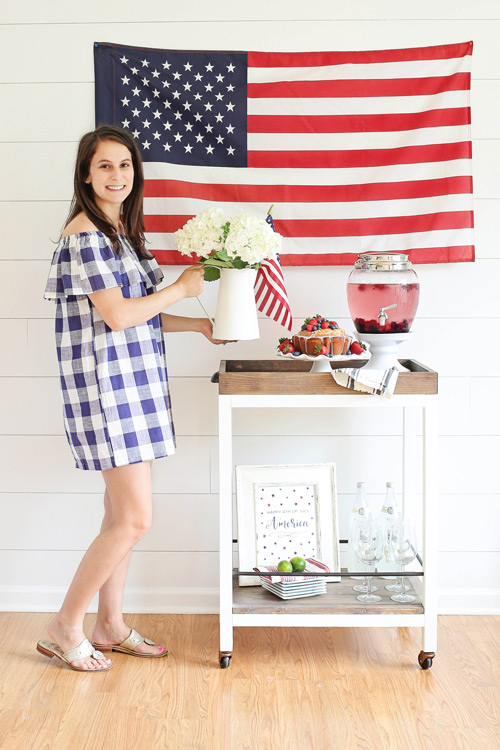 One of my favorite parts about hosting a party, besides the good company, is decorating for it! Although the art of entertaining is something I'm always trying to improve upon, there are a few simple ideas I try to incorporate whenever I am hosting a party. Today I thought it would be fun to share five easy 4th of July party decor ideas for the upcoming holiday!
P.S. A full source list is at the bottom of this post!
1. Have at least one decorated focal point
It can be stressful to decorate your entire party space for a themed party like the 4th of July, so focus on having at least one focal area that's decked out with cute themed party decor. It's even better when the area can be used for multiple functional purposes besides just cute decor. For example, a decorated bar cart, dessert table, or pretty tablescape on a farm table.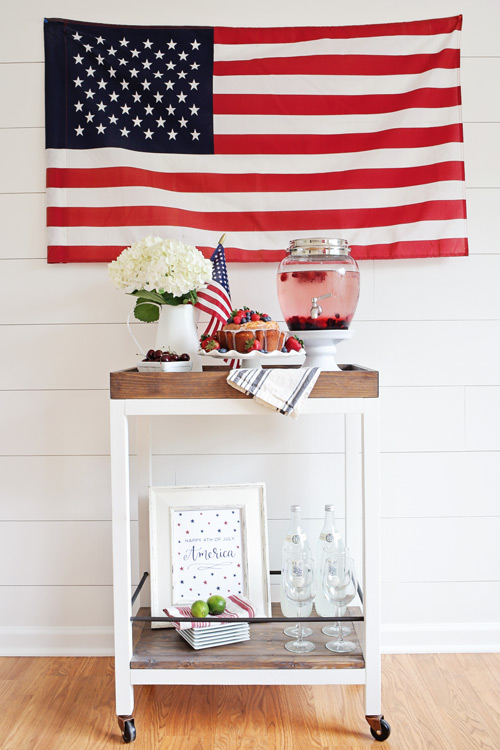 Note, this post contains some affiliate links for convenience.
The bar cart in these photos was one of my DIY projects and you can find the full DIY bar cart tutorial here. If you'd like to purchase one instead of DIYing, there are some cute, budget-friendly ones here and here.
2. Lighting
Nothing sets the mood for a party quite like lighting! Especially if it's an evening or night party. I love a good set of twinkle lights or bistro lights! There are so many options from lanterns to tiki lights or even just some simple candles. I was in Target the other day and they had some adorable outdoor string lights, like these solar metal lantern lights, that would be so cute for party and summer decor.
3. Add a Happy 4th of July Sign
This idea is really obvious, but just having something as simple as a Happy 4th of July sign makes for great party decor! It can be as simple as a quote hand lettered on a chalkboard or you can print out a 4th of July printable and put it in a picture frame. And l'm making this idea really easy for you! Last week I shared this free 4th of July printable here.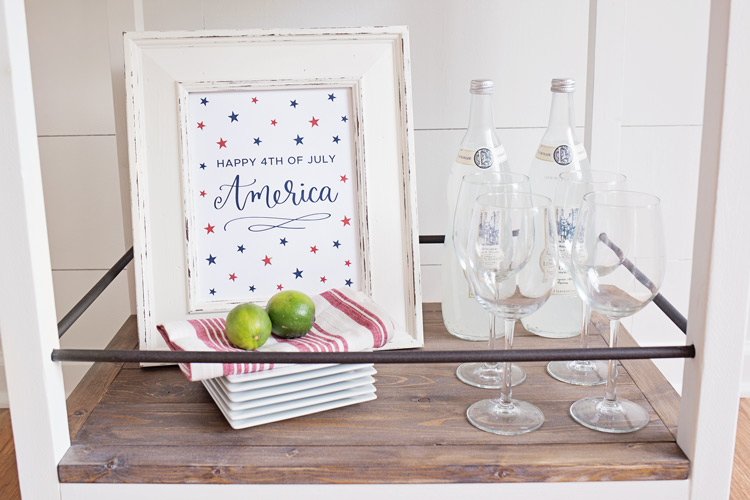 4. Red White and Blue Details
This concept goes hand in hand with idea #1, but try to add red, white, and blue details in a natural and functional way. For example, add some fresh white and blue hydrangea flowers. Or top a cake or dessert with red and blue berries like strawberries, blueberries, and raspberries! There are so many more options from table linens to cocktail ideas that can be made festive for the 4th of July!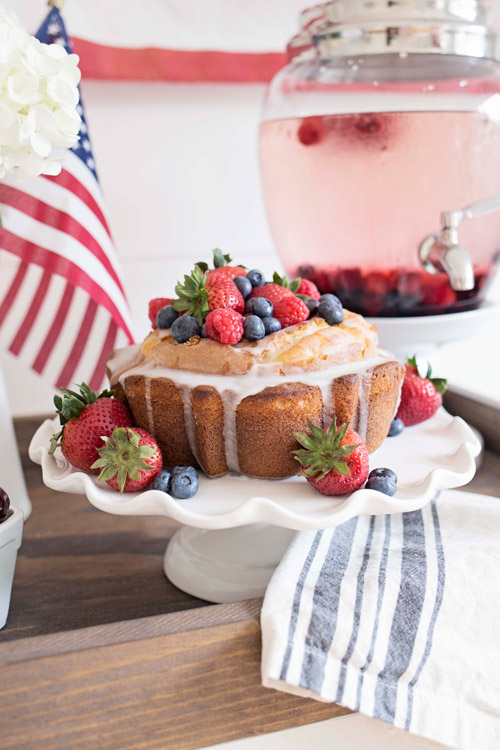 5. Use American Flags
This is another really simple idea, try to incorporate the American flag throughout your decor. Hang an American flag on your front porch, on the wall as a backdrop, or you could add small flags in vases with white or blue flowers for a patriotic centerpiece!
Lastly, your outfit can definitely add to the party ambiance! I bought this adorable, blue gingham sundress for part of my summer wardrobe and it's definitely perfect for a 4th of July or summer party too!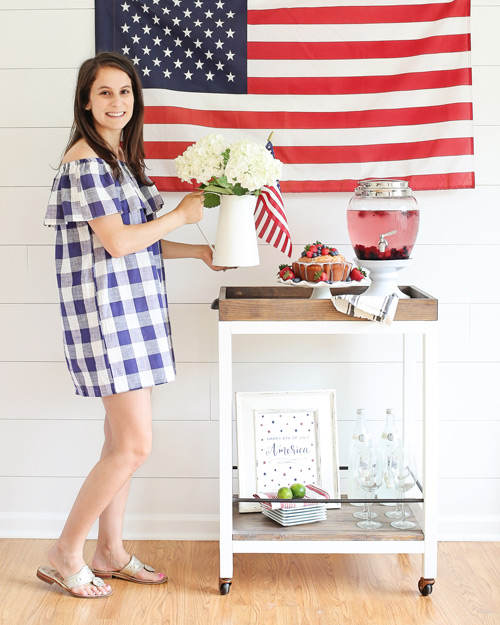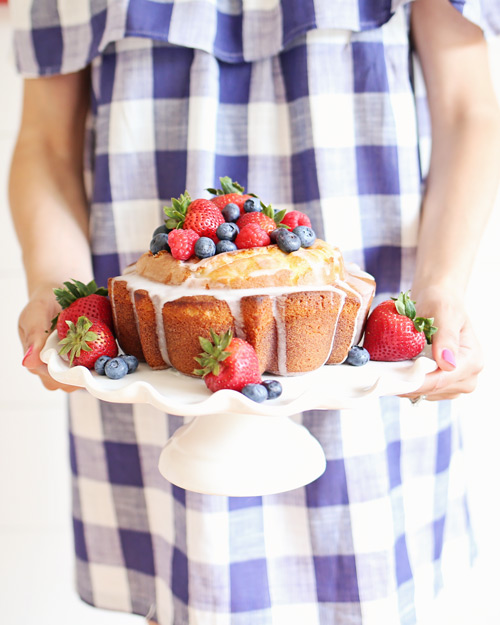 I hope that these easy 4th of July party ideas sparked some new entertaining ideas and I hope you have a wonderful holiday weekend!
Follow along on Instagram or Facebook for my latest projects!
Source List:

Save
Save
Save
Save
Save
Save
Save
Save
Save
Save
Save
Save
Save
Save
Save
Save
Save
Save
Save
Save
Sharing is caring!