Since we've lived in Charleston, I've definitely come across a large amount of pretty front doors. Many of the front door colors are surprising shades of color I wouldn't of initially thought to paint a front door. However, after seeing front doors in these colors in person, my perspective has totally changed!
Today, I am going to share photos of 7 pretty front door colors to help provide some front door inspiration if you want to make an easy, but high impact and low cost change to your curb appeal!
1. Mint
Minty shades are some of my favorite colors. This mint front door looks great against the white siding, gold mail slot, and pops of pink flowers. It's dreamy isn't it?! I'd love to use this color on a cottage front door!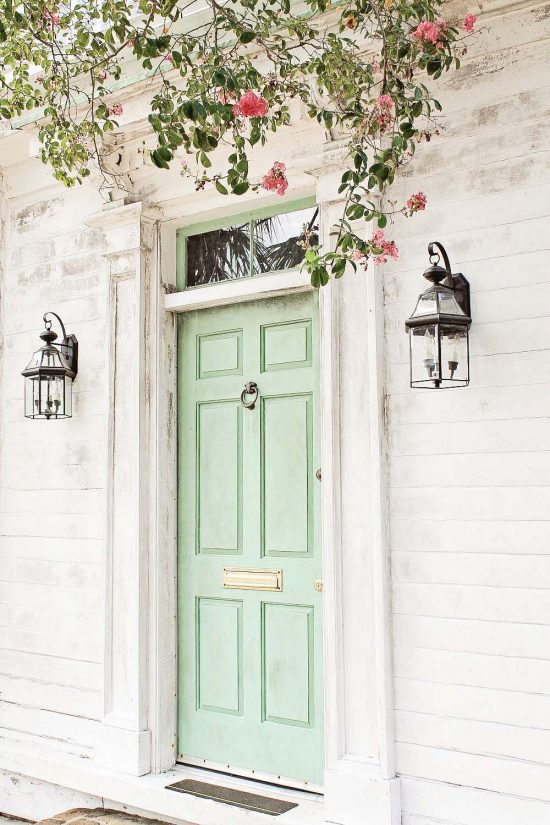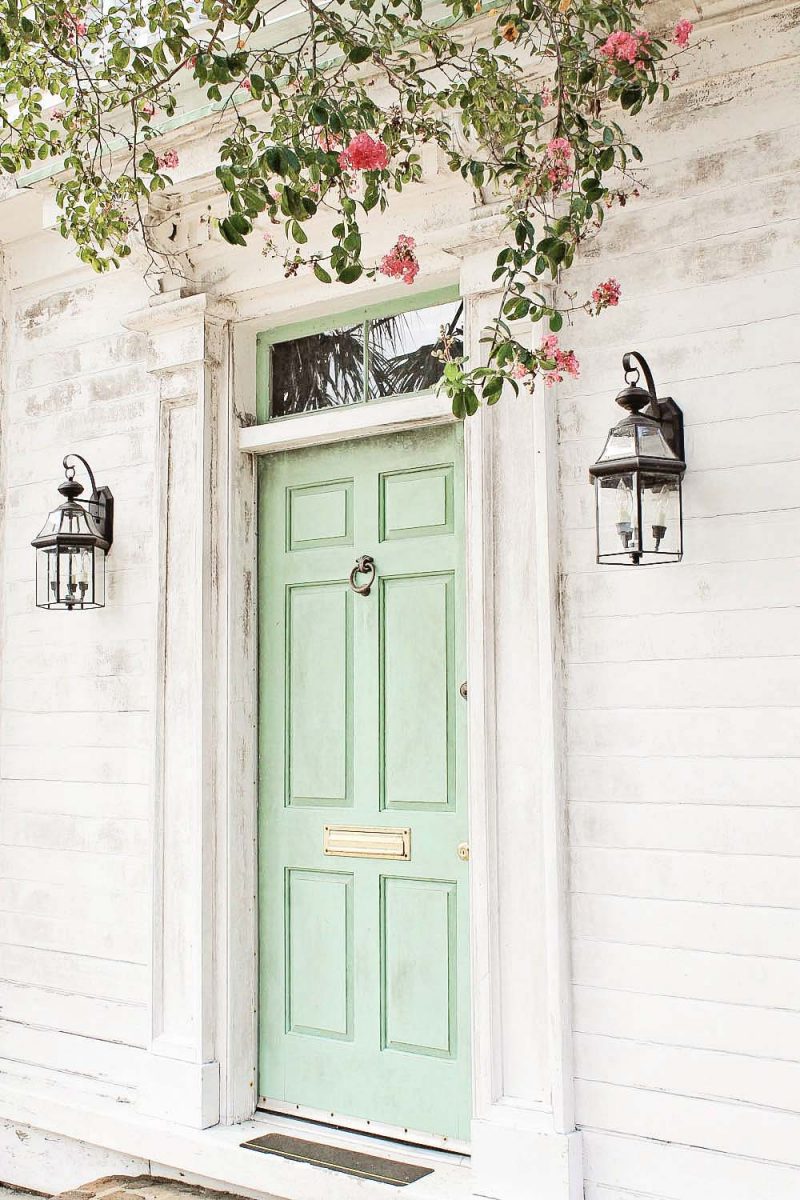 2. Salmon
Alright, salmon I know….it isn't a color I would have ever thought to paint a front door! But, I love how beautiful it looks with the clean white siding and black lantern and hardware. It's classic, yet chic and really makes a statement on the front door.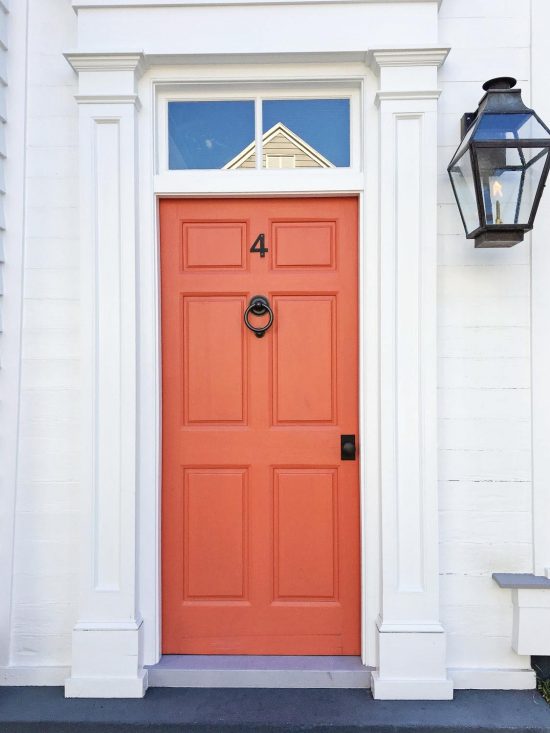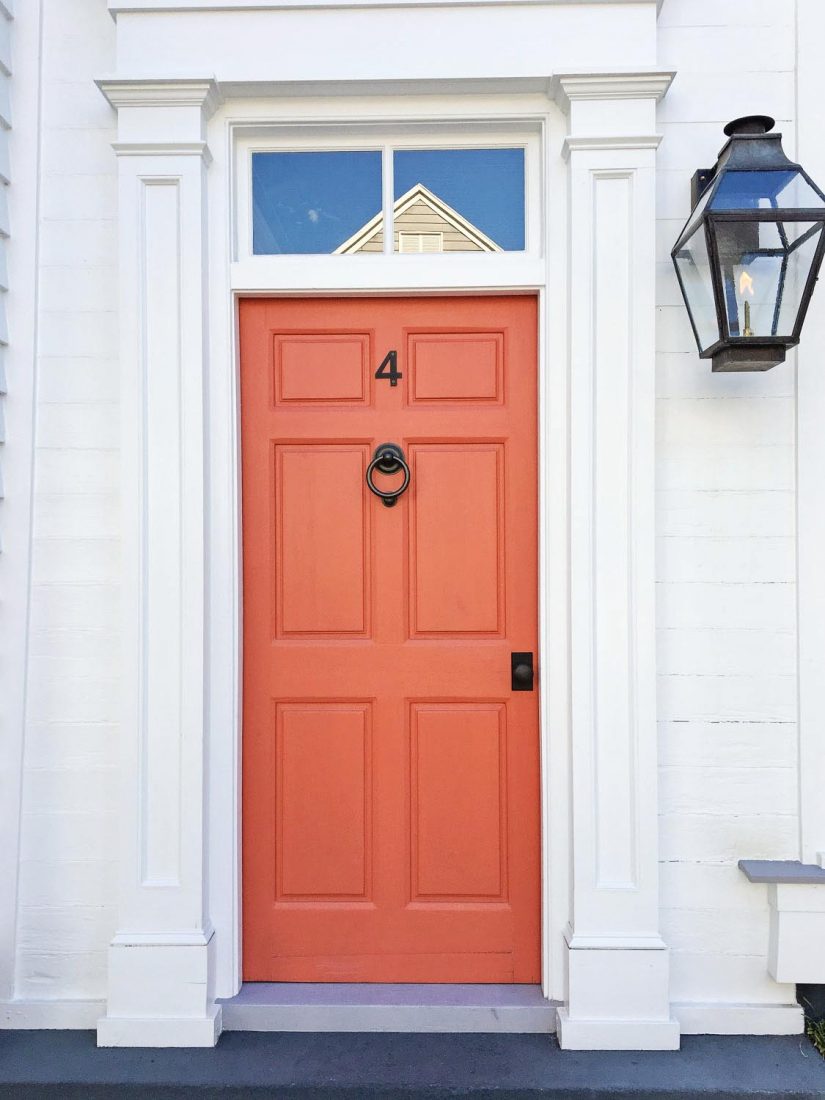 3. Stained Wood
I don't think you can go wrong with almost any shade of wood stain for your front door. It's a really natural look and compliments front door decor beautifully.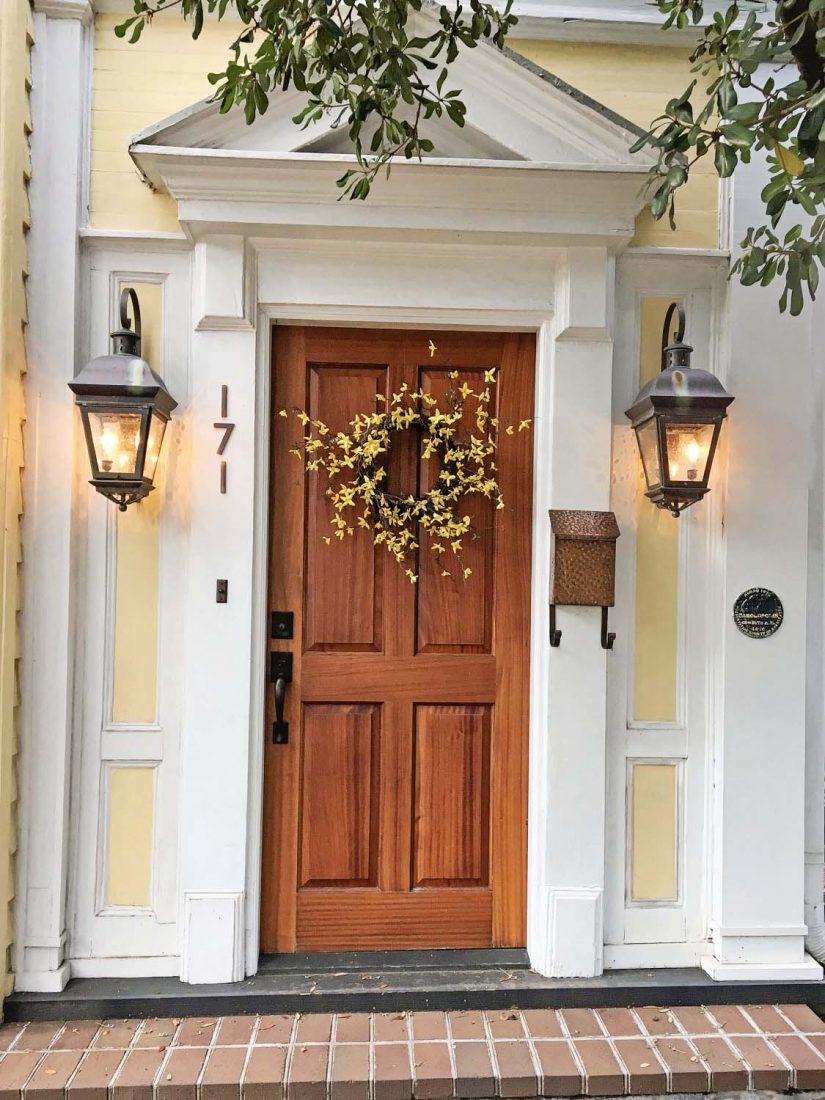 4. Light Yellow
I usually avoid the color yellow, but I must admit, the light yellow front door against the navy blue siding in the house photo below is darling and it just completes this house perfectly! I also think light yellow would look great against a light grey siding too.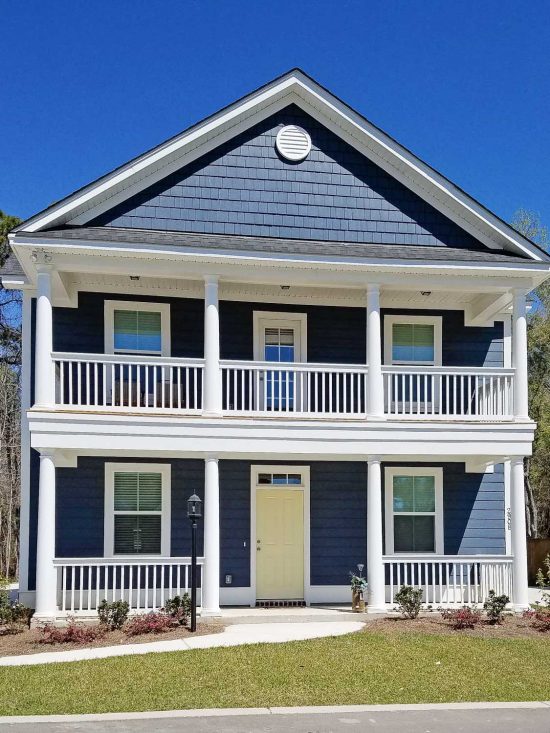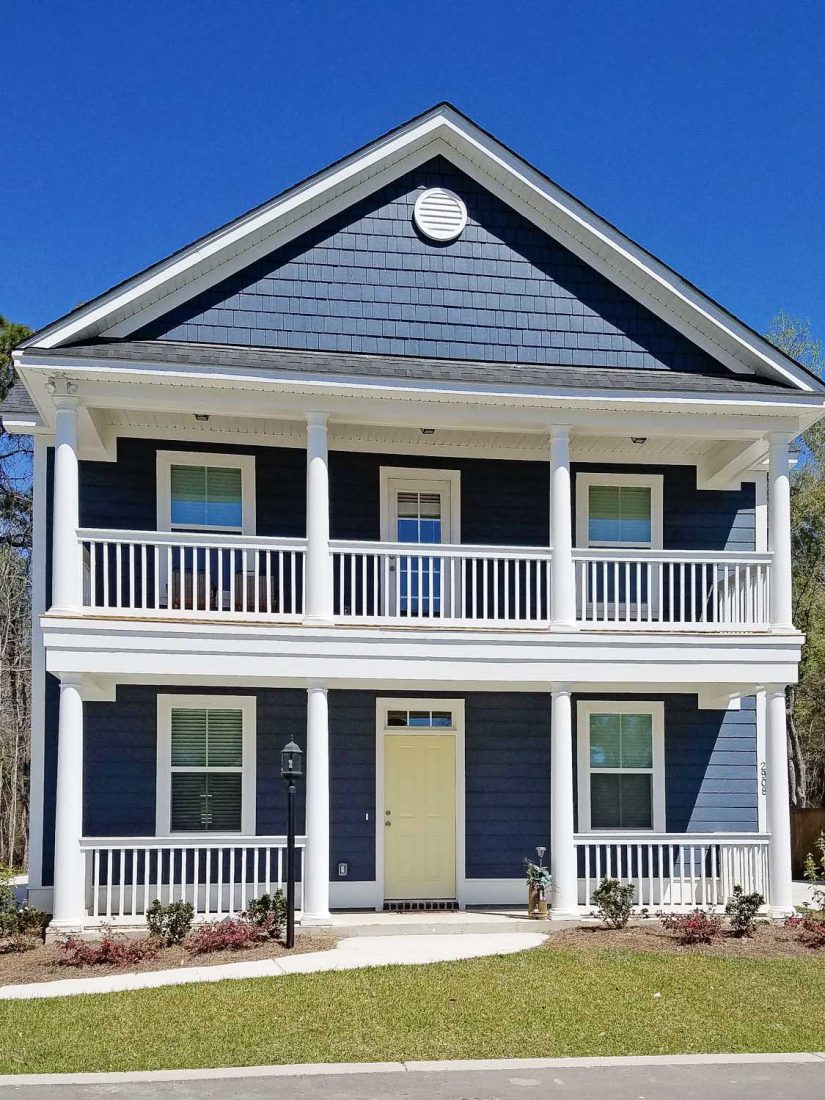 5. Dark Gray
Subtle, yet beautiful, dark gray front doors look wonderful against siding, brick, stone, and more! One of my favorite neutral colors!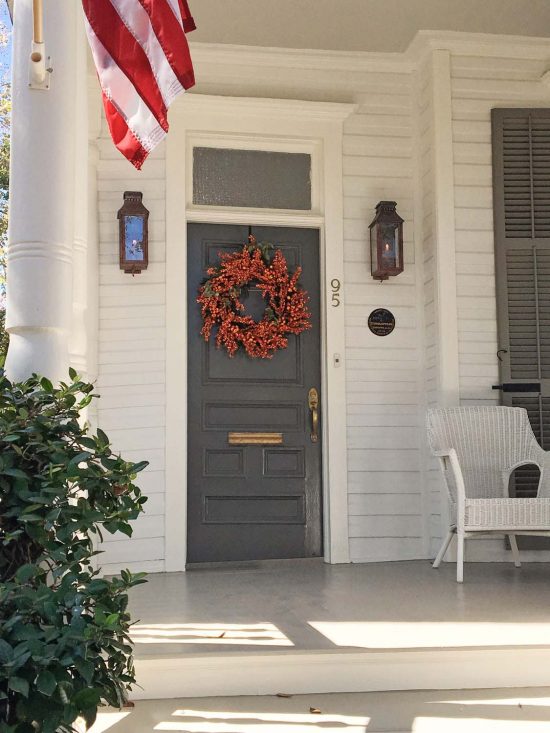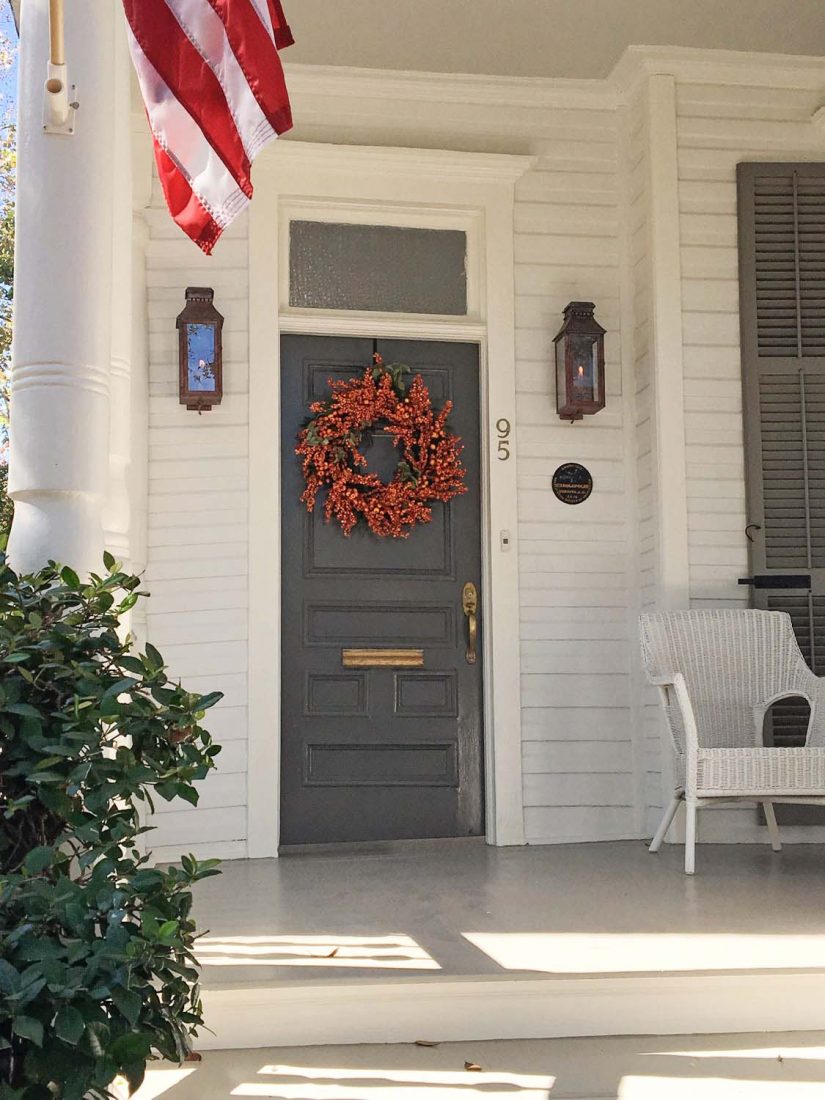 6. Turquoise
Turquoise is a fun and brighter, pretty door color! It adds so much personality to the curb appeal!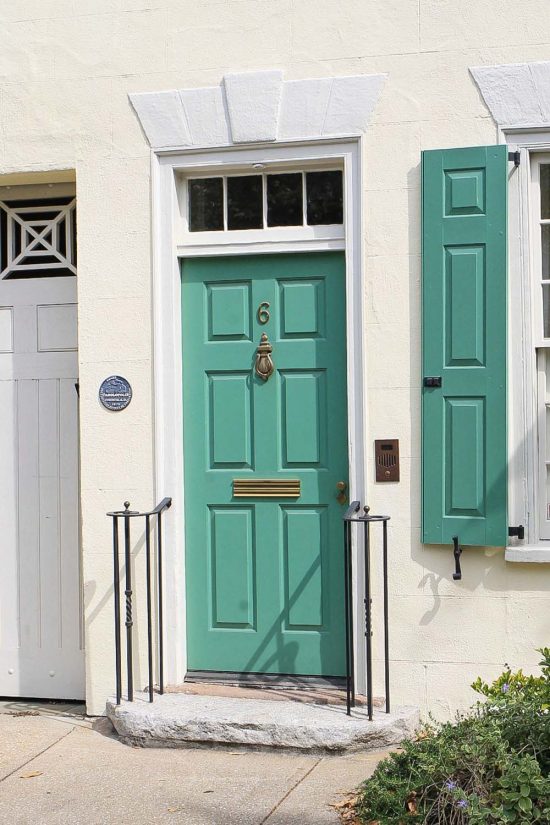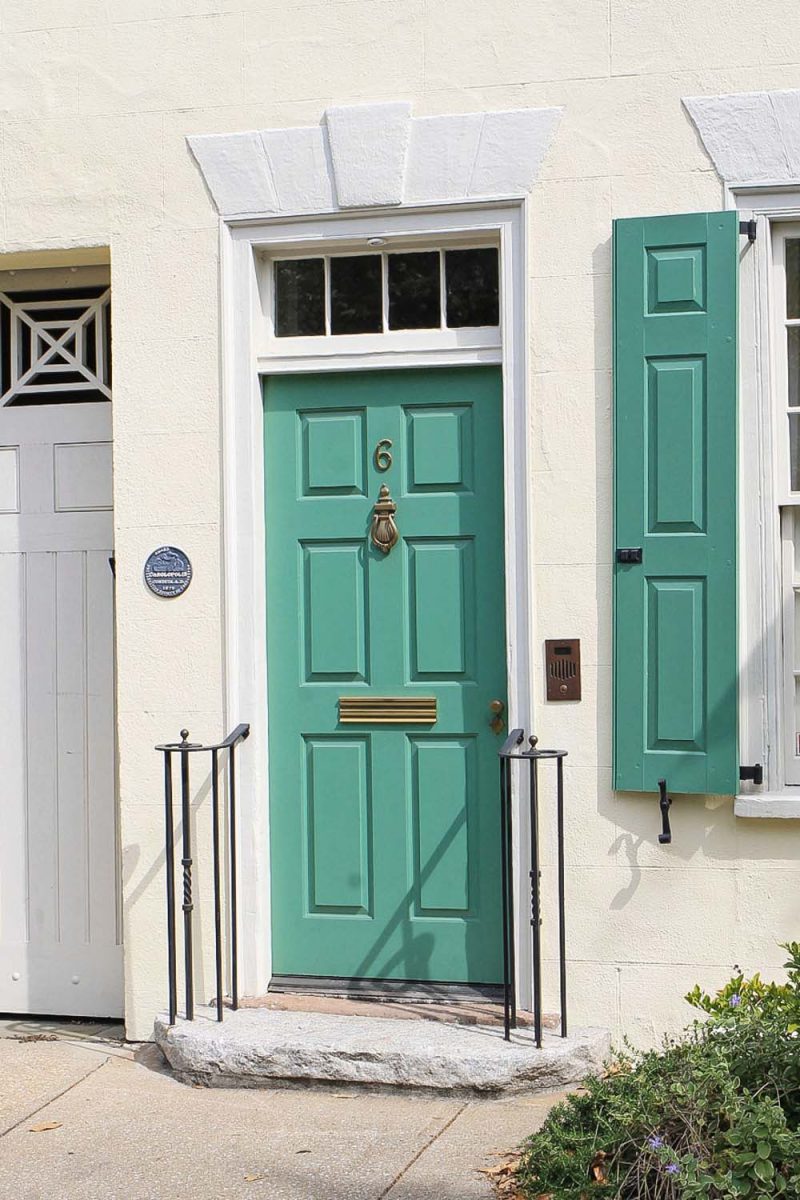 7. Black
Black, always a timeless, classic color choice for home decor. It's definitely one of my favorite pretty front door colors! There are many shades of black paint to choose from, so you can find the perfect black shade for your front door!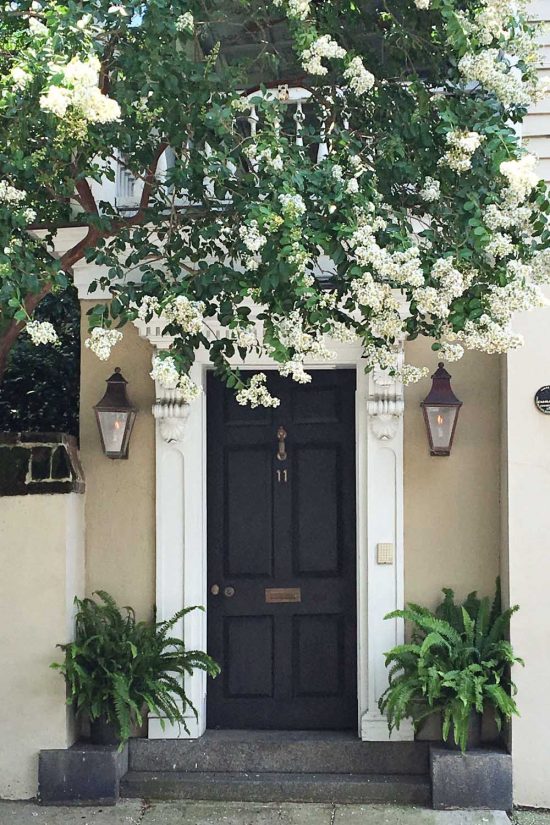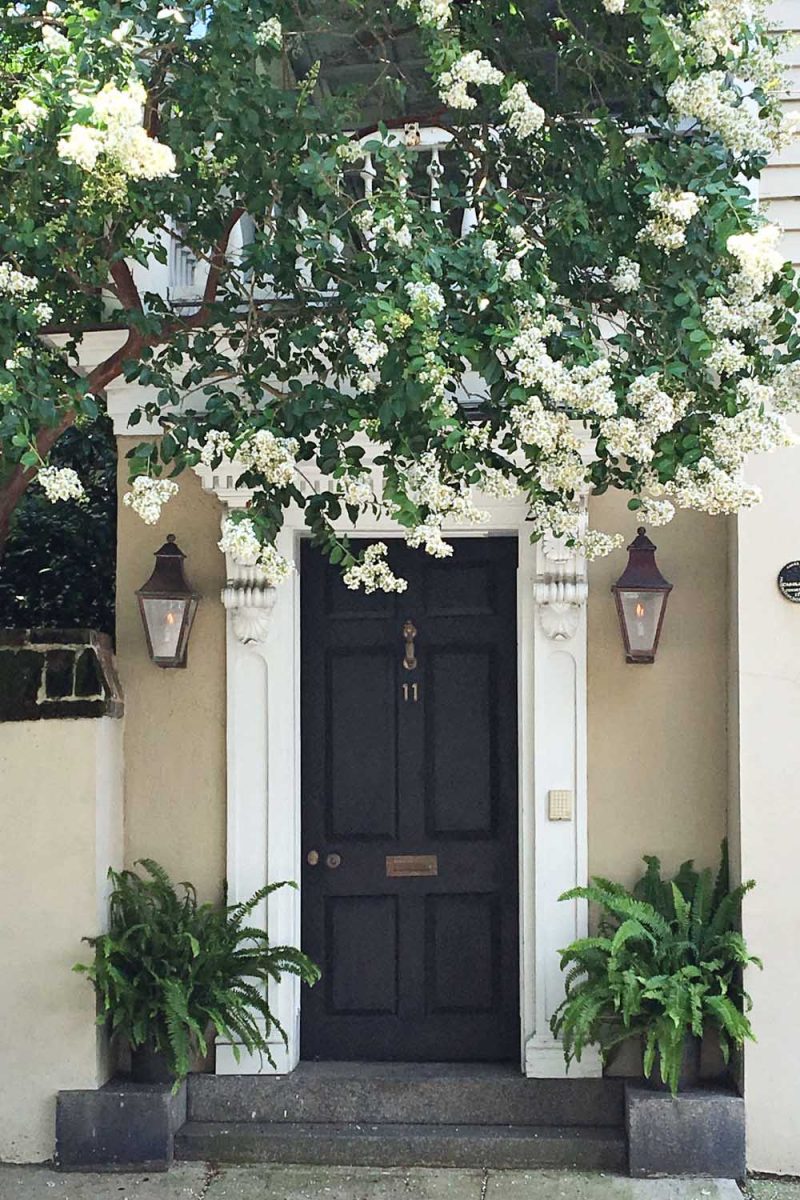 What's your favorite front door color? I think my top two favorites are mint and black right now!
Follow along on Instagram or Facebook for my latest projects, as well as Pinterest!
Save
Save
Save
Save
Save
Save
Save
Save
Save
Save
Save
Sharing is caring!