It's week 4 of the One Room Challenge and today I'm just checking in with a quick progress update on our master bathroom renovation. In case you've missed any prior weeks, you can check them out here:
ORC Week 1 – Classic & Coastal Bathroom Renovation Plan
ORC Week 2 – 5 Porcelain Tiles that Look like Marble
ORC Week 3 – Benjamin Moore Blue Grey Paint Colors
Note, this post contains some affiliate links. For more info see my disclosures here.
This past week we worked on installing new drywall in our tub surround area. We couldn't fit full sheets of drywall in my SUV, so we had to cut them down in the Lowe's parking lot haha! It added a lot of extra time to the project. Anyways, we still have to finish the drywall this weekend, then we can proceed with installing the surround which should be faster and easier than drywall repair…
Then, over the weekend, we worked on our first tiling job ever! Since this was our first time, we were a bit slow, but it's turning out beautiful! We used this gorgeous hexagon, porcelain tile, that looks like marble.
Since this was our first tile job, I won't be sharing a tutorial, but we watched several YouTube videos on how to install floor tile. It takes a lot of time, effort, and patience, but it's definitely doable for a DIYer!
First, we applied mortar over our sub floor followed by the Hardie cement board. We had to let that dry overnight before we could begin tiling. The longest part of the tiling process was figuring out where to start, laying out some tiles first, and making the edge and corner cuts, as well as cuts around the toilet. Once we got past that part it went a bit faster!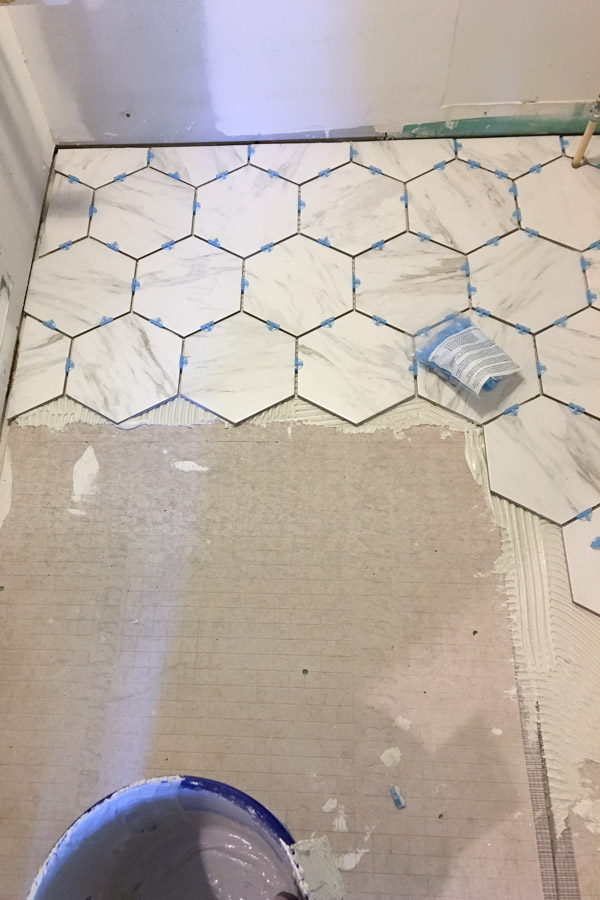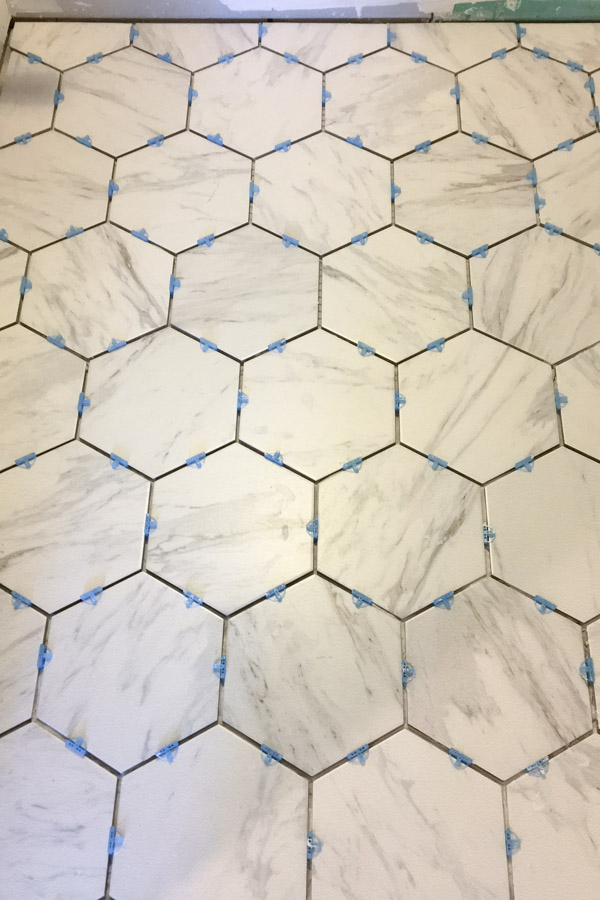 After our tile was installed, we grouted it a few days later and here is what it looks like: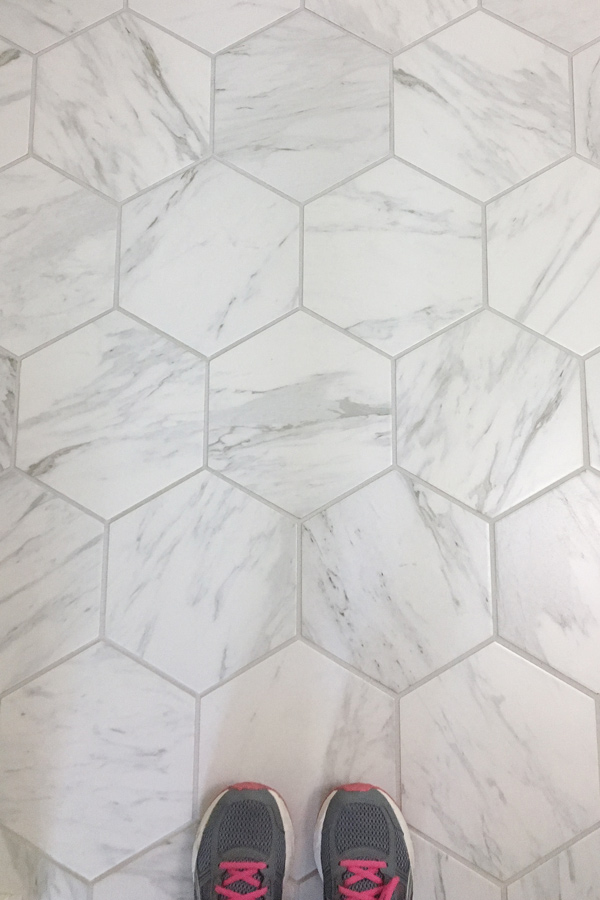 We still have to buff the grout haze off but I love how it's looking!
I feel like we have so much to do still and so little time lol! But we area really going to push to wrap this renovation up in the next two weeks! Our house is a mess with bathroom materials and tools and more scattered about and I can't wait to get things wrapped up!
Well that's my update! I will be sharing more soon!
Follow along on Instagram and Facebook for my latest projects and to stay up to date on our bathroom renovation! Also, check out the other ORC participants rooms here and see how their rooms are progressing!