This year I've barely been able to decorate for Christmas since we have so many house projects in the works from our move. Although, we haven't decorated much, I've loved seeing all the cute Christmas door decor ideas popping up around Charleston!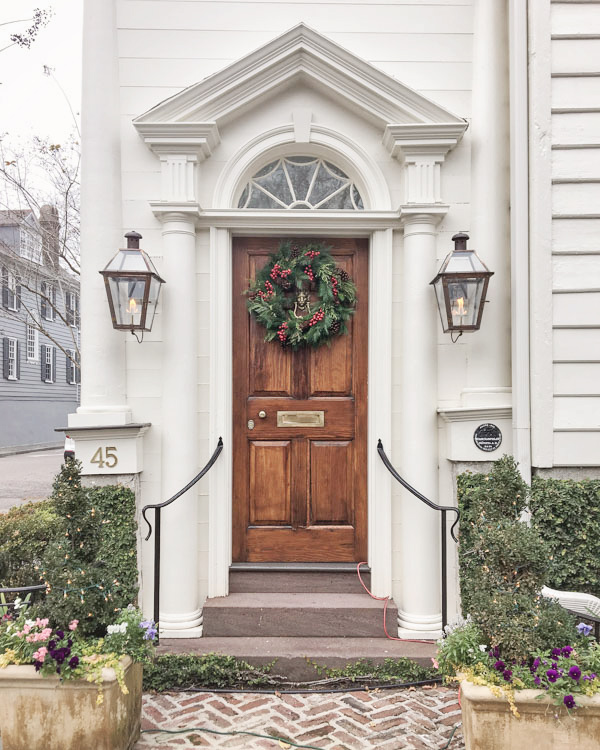 The homes in our neighborhood seem to decorate for the seasons more than any other neighborhood I've ever lived in, and I'm talking about really cute decor, nothing super tacky…
Anyways, I also love exploring downtown Charleston during the holiday season and this past weekend, Brandon, Chance, and I went for a walk around the Battery. I snapped a few photos on my phone of some of the cute Christmas door decor and I thought it would be fun to share!
I love the simplicity of this thick, green Christmas wreath on the white door: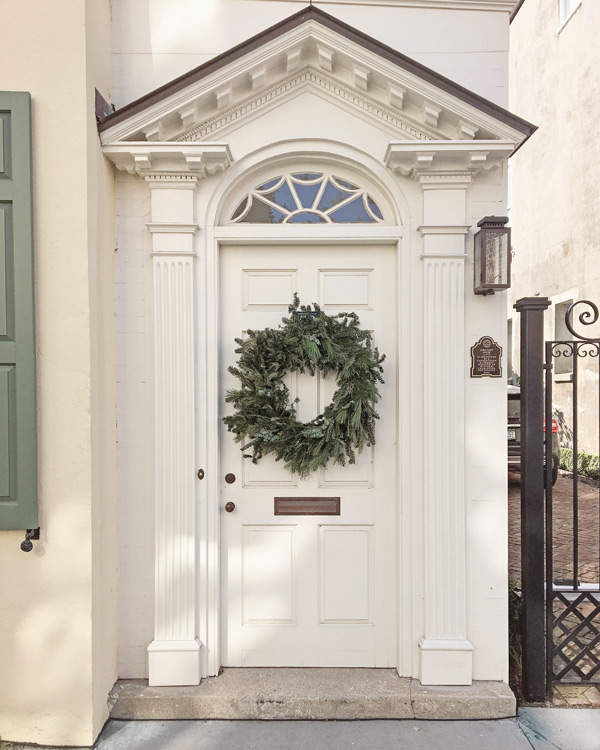 And here's another Christmas wreath with some pinecones on a fence door. It looks like it was made for this spot with the round shape of the fence matching the wreath!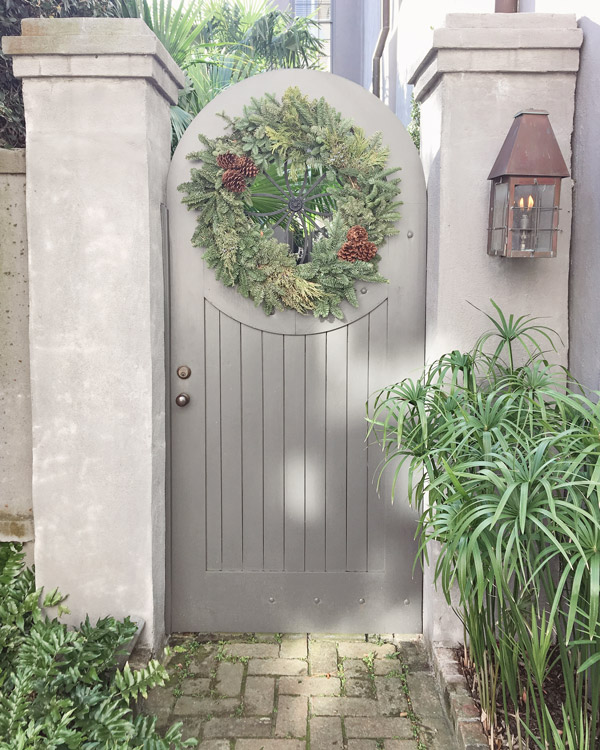 Then, there is this stunner, I mean who wouldn't want this lush magnolia and pine garland wrapped around their front door?! I love it and it makes me want to make one next year… I mean it's also the perfect photo op spot!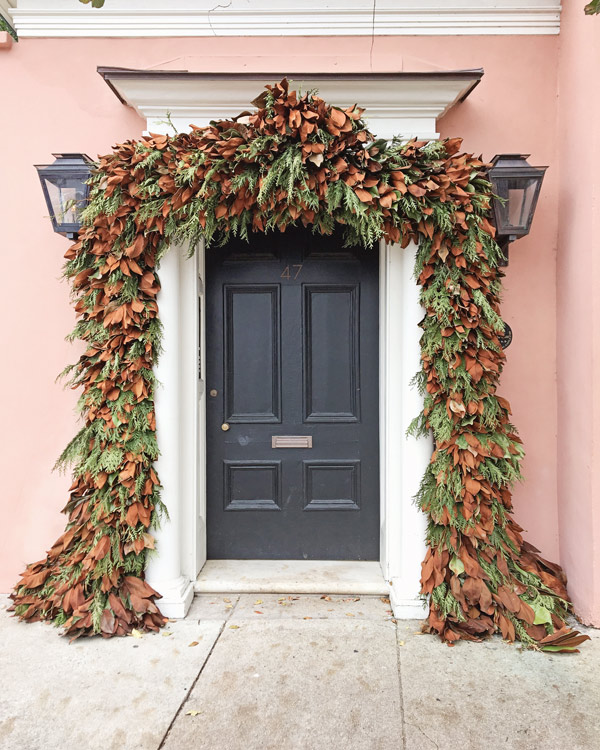 I also saw a lot of boxwood wreaths, they are one of my favorite kinds of wreaths! They are so simple yet lovely!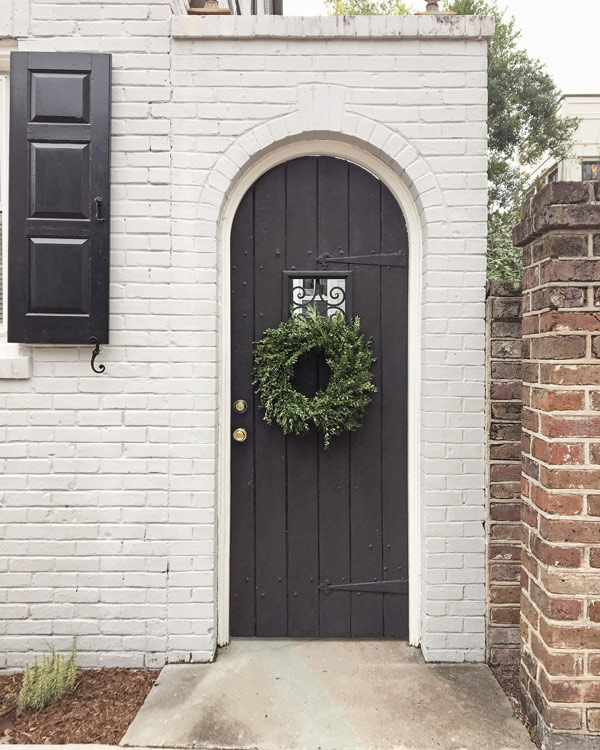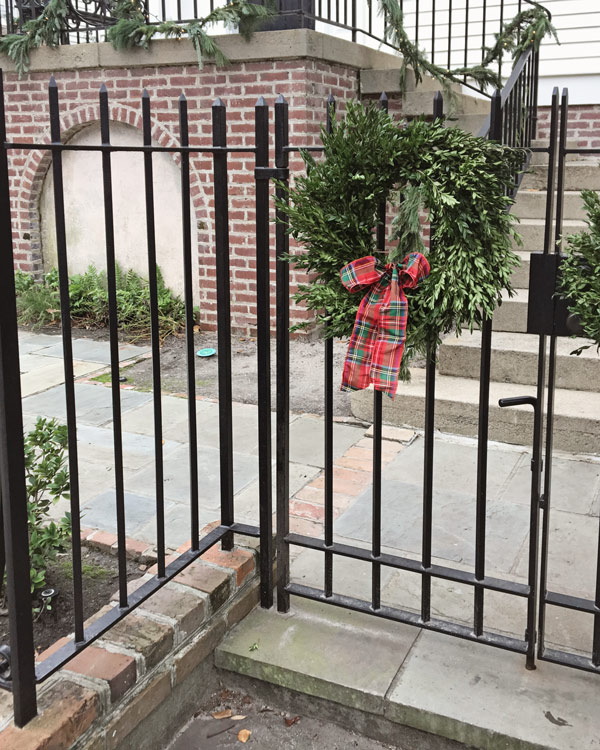 Well that's all I have for now! I just love Charleston and living here again 🙂 Hope you enjoyed these photos!
This is likely the last post I will share for 2018! Honestly, I can't believe this year is almost over. I'm looking forward to taking the next few weeks off from projects to enjoy the holidays and plan/make goals for next year for the blog and my business!
Thank you again for following along friends! Merry Christmas and Happy Holidays too!
Follow along on Instagram and Facebook for my latest projects and sneak peeks!