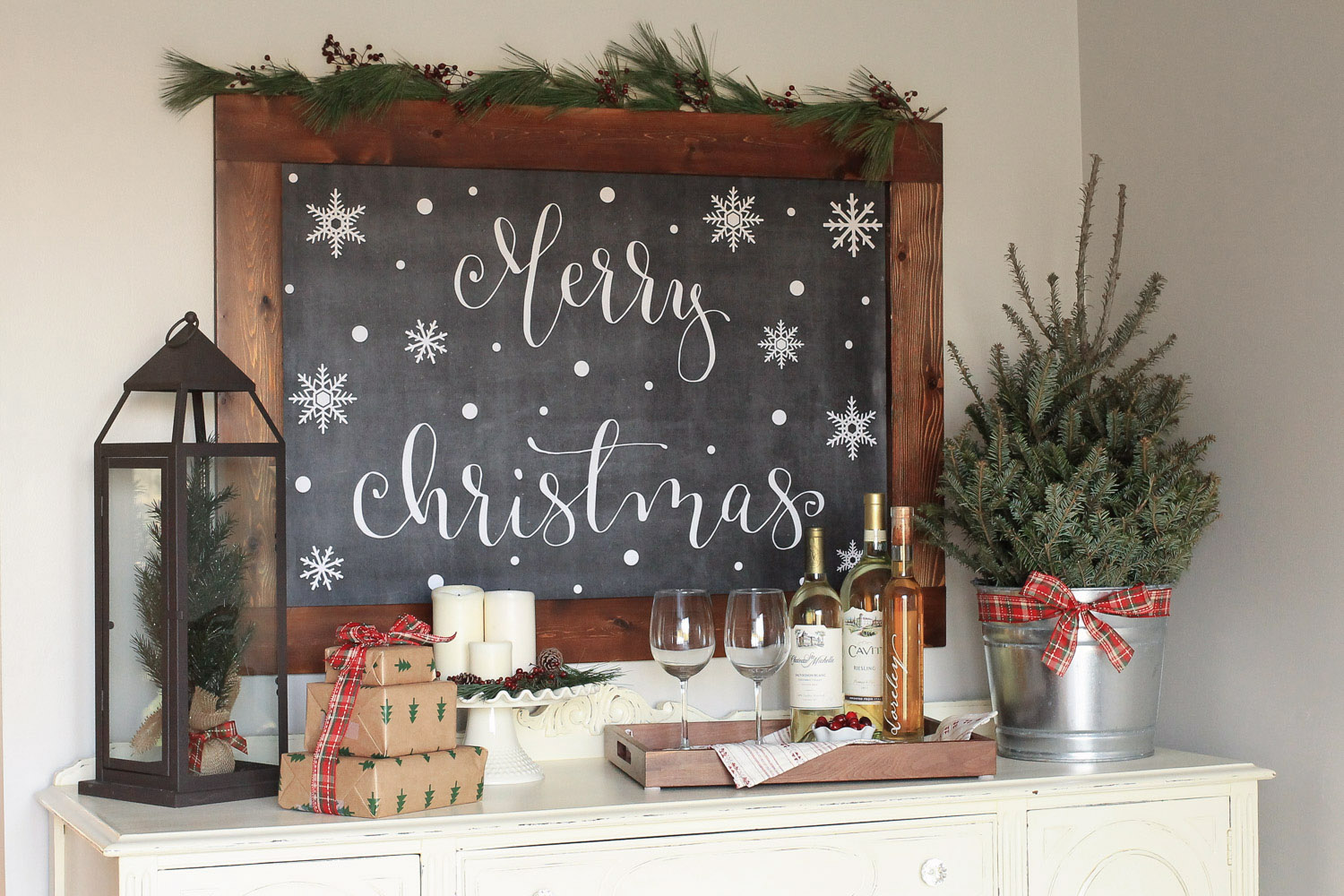 I love decorating for Christmas! And one of my favorite ways to decorate is by creating cozy little nooks of holiday cheer in our house. With friends and family coming by for the holidays, a wine nook was definitely essential in the kitchen!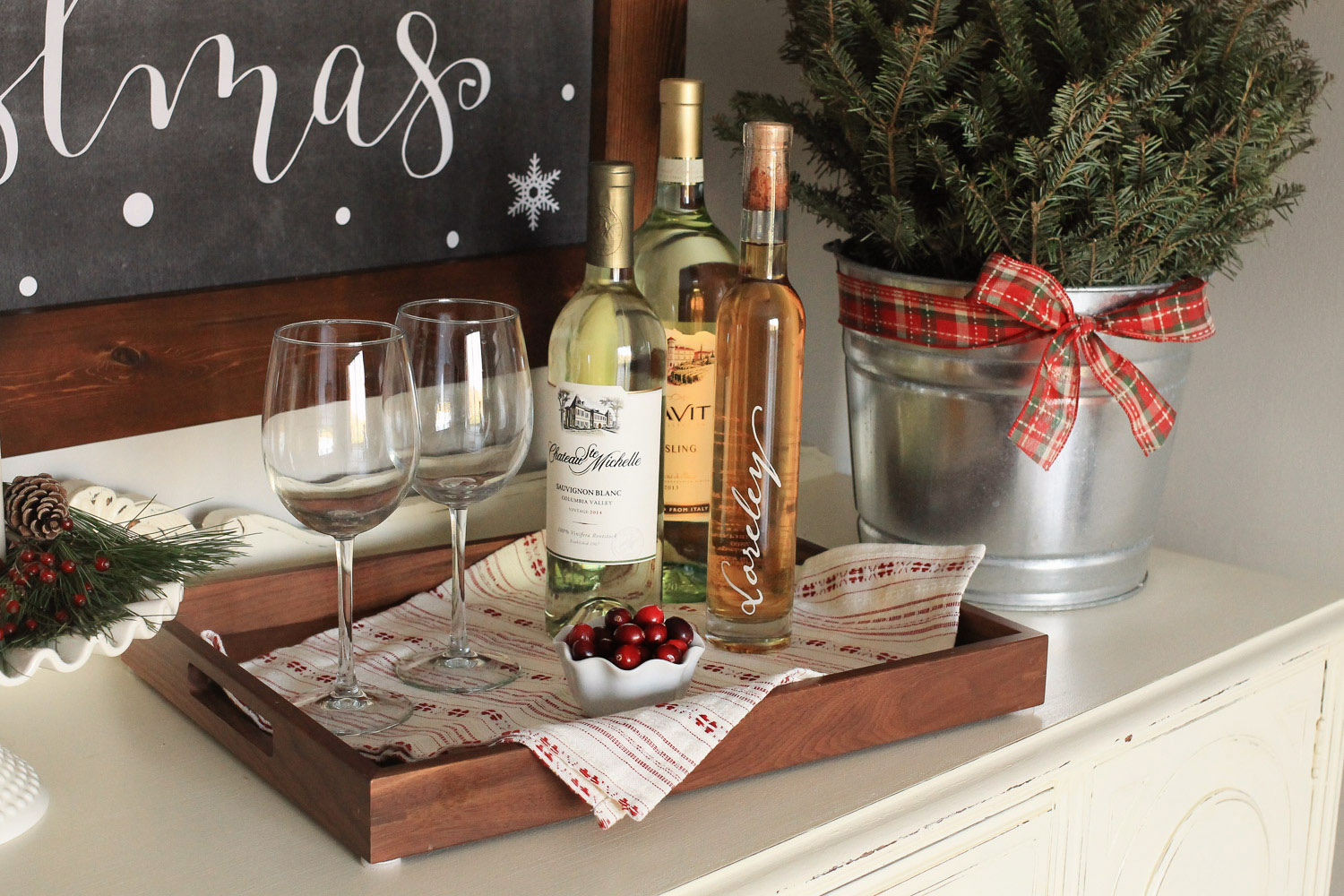 Note, this post contains some affiliate links.
One of the main features of this nook (besides the wine) is the chalkboard art that I created with my calligraphy. I think it really ups the cozy factor in this corner and ties everything together.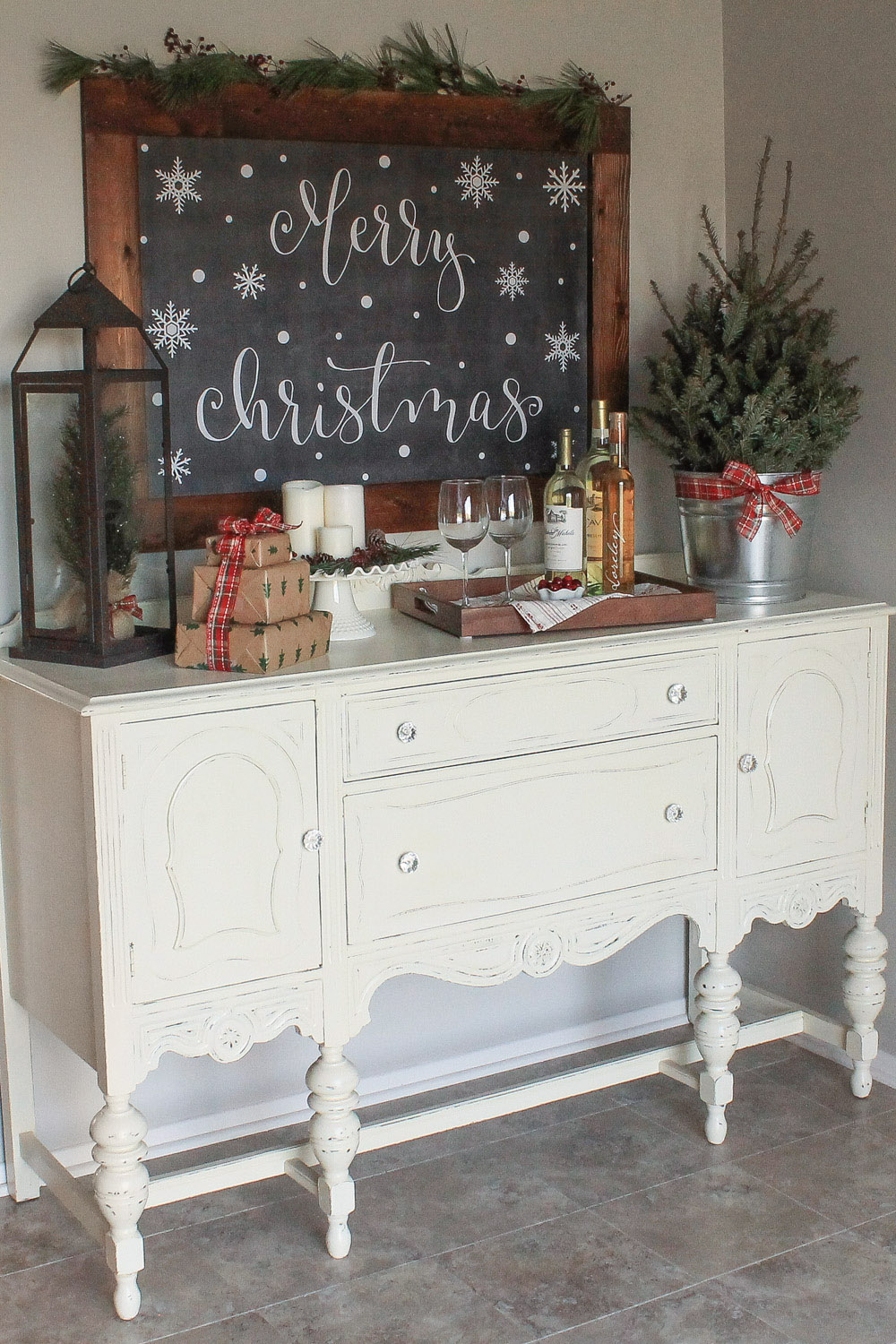 The chalkboard art is available as a digital download here in my Etsy shop. I had mine printed for about $3 as a black and white engineering print at Staples. But, you could also have it printed as a poster or canvas at a local or online print shop such as Vista Print, Staples, Shutterfly, Fedex Office (Kinkos), etc. I put it in a DIY wood poster frame, but similar wood frames are available for purchase here (click on photos to shop):

The other pieces I added to this nook to make it more festive were lots of fresh greenery, red berries, and some pine cones that I found at a local park. I used these items to create a candle display and to line the top of the chalkboard art (which was my favorite part)! I also wrapped some empty boxes (well one box might have some light bulbs in it haha) in a Christmas tree kraft paper I found at Home Goods. I really tried to utilize items I had already or could find outdoors for free.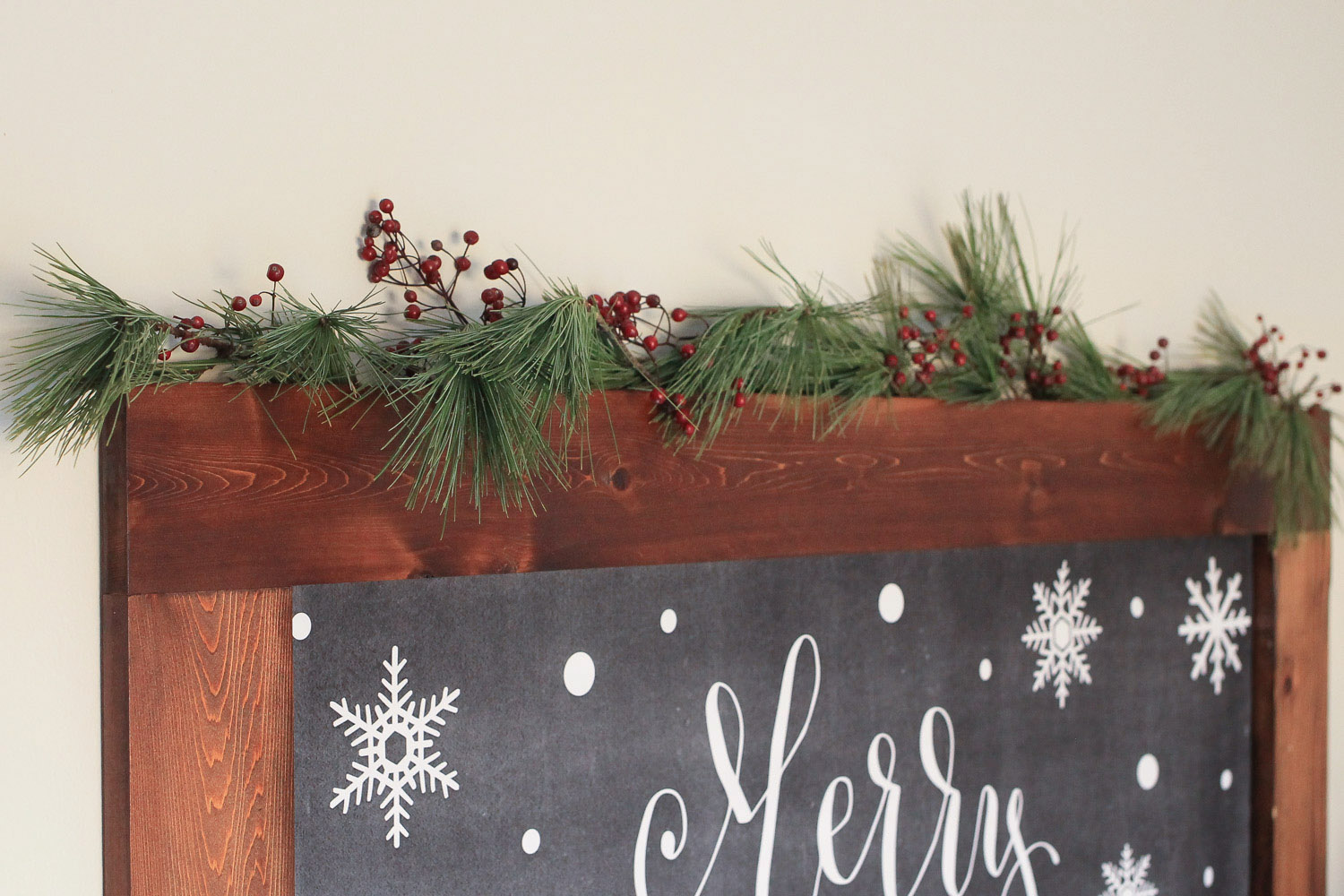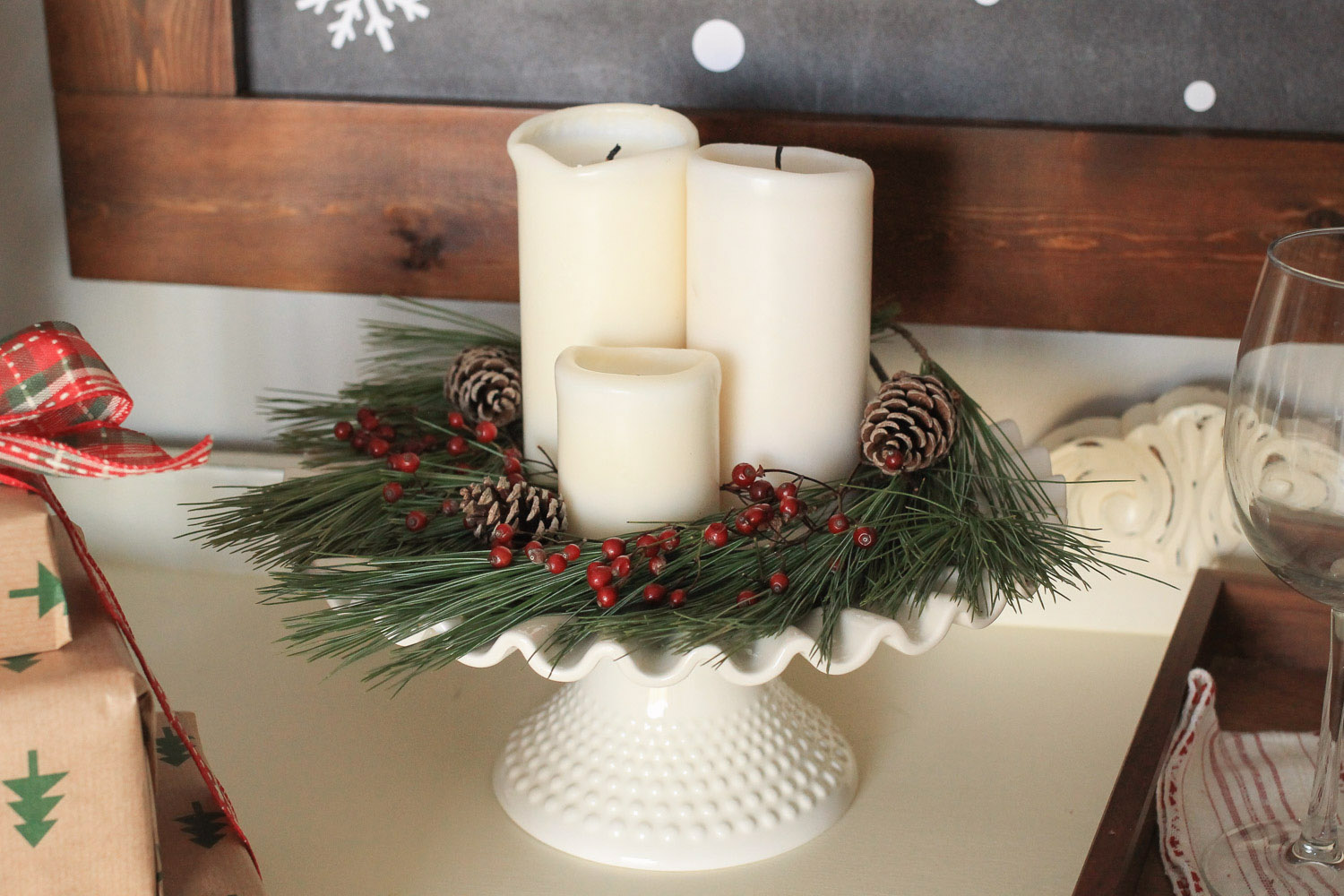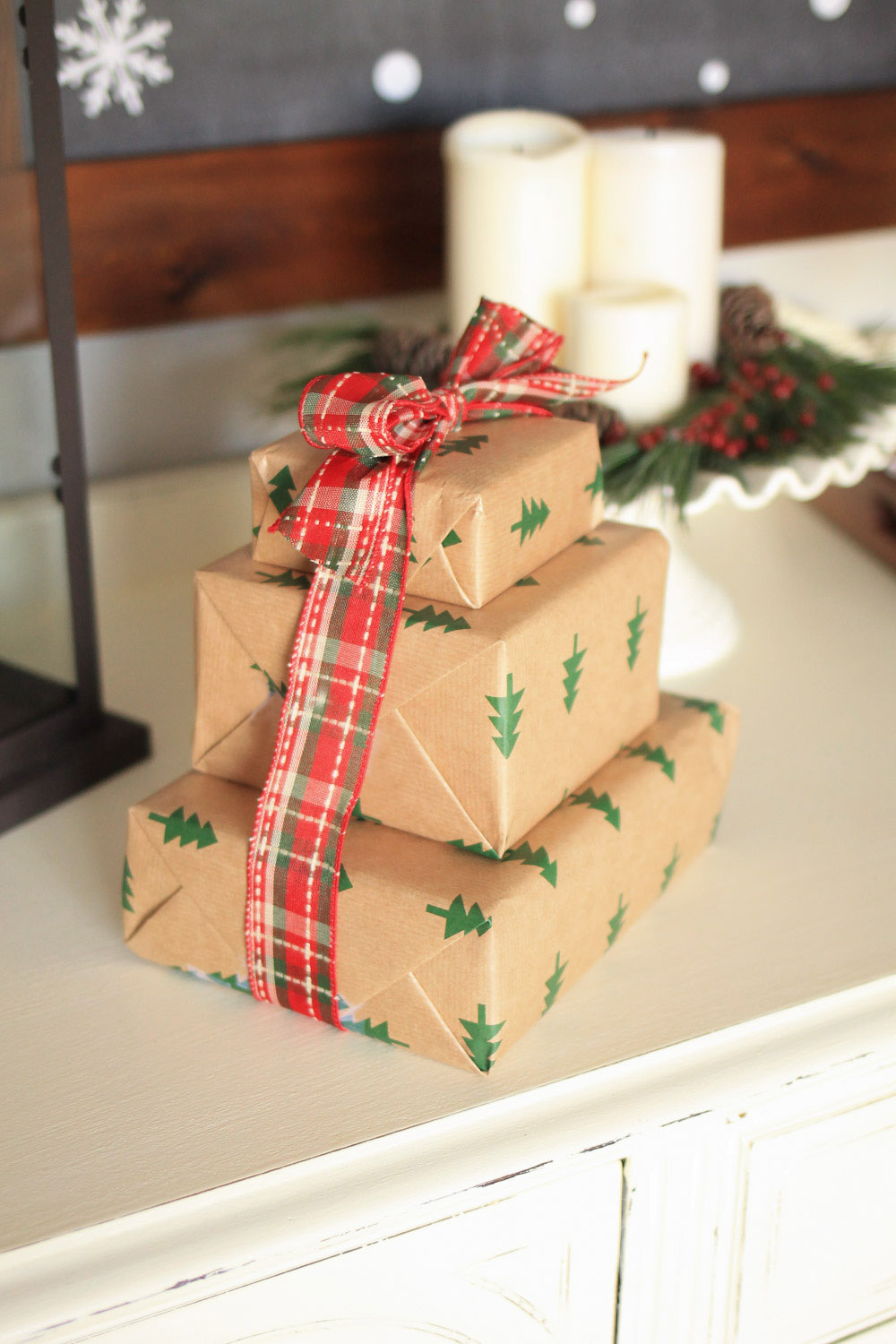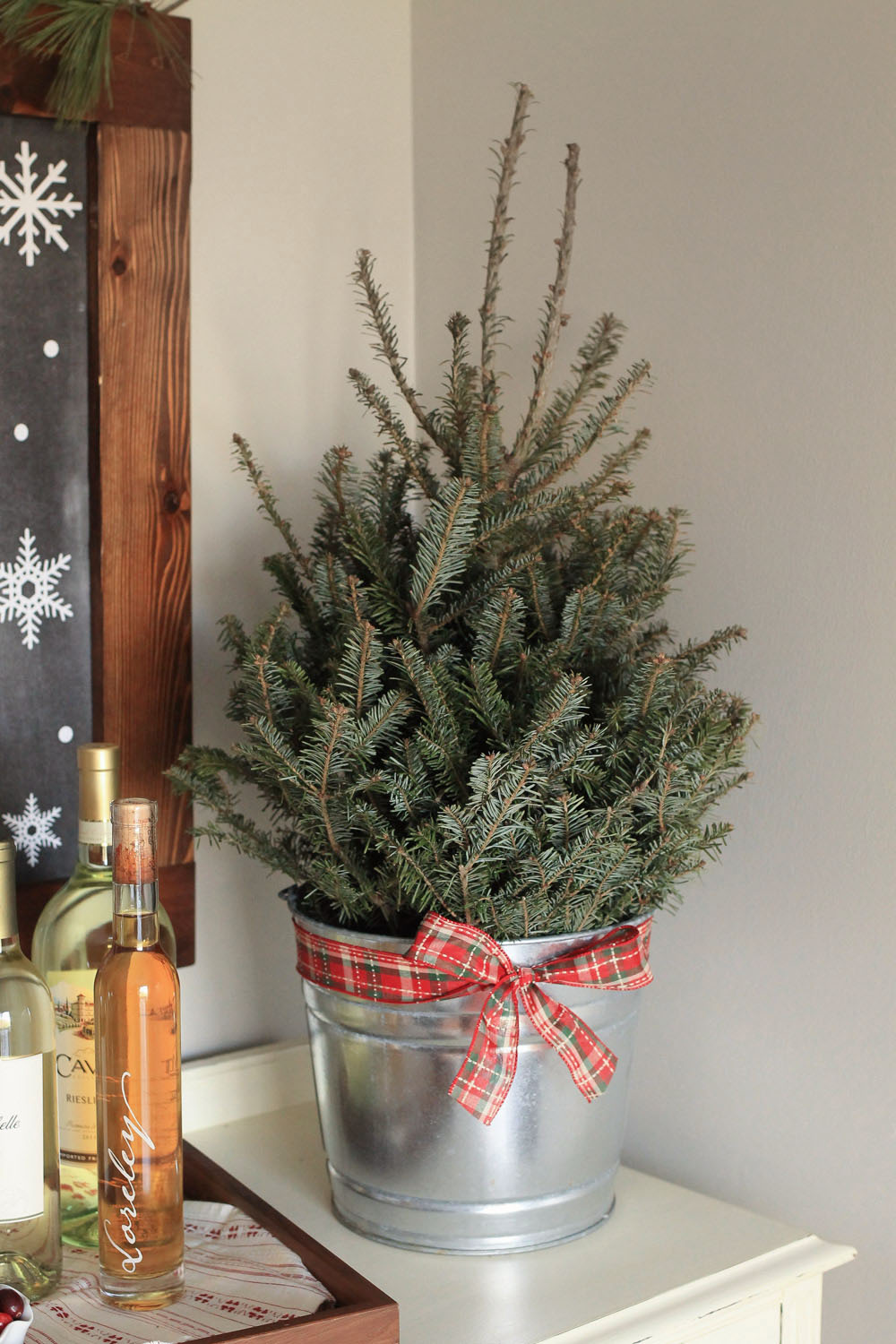 Creating this cozy Christmas kitchen wine nook was overall pretty simple and now it's a great place to hang out by and sip some wine! You could easily create any kind of nook in your kitchen with some simple holiday decor…I'm thinking a Christmas cookie nook would be pretty fabulous actually! Since I've taken these photos, I've also added some Christmas lights, which is really lovely at night! What do you think?!
Join me on Instagram and Pinterest for my latest projects, fun updates, and more!
Save
Save
Save
Save
Save