Today I'm sharing how to build this wood, DIY end table!
And it only costs about $16 to make!
Although this DIY side table can be used for any space, I came up with the idea for it based on our need for a small table next to the glider in our nursery. I knew I wanted a round end table so that it would fit well in the corner space.
I kind of came up with the build plans for the side table as I went, but I knew that I wanted a mix of classic and modern for the look of it.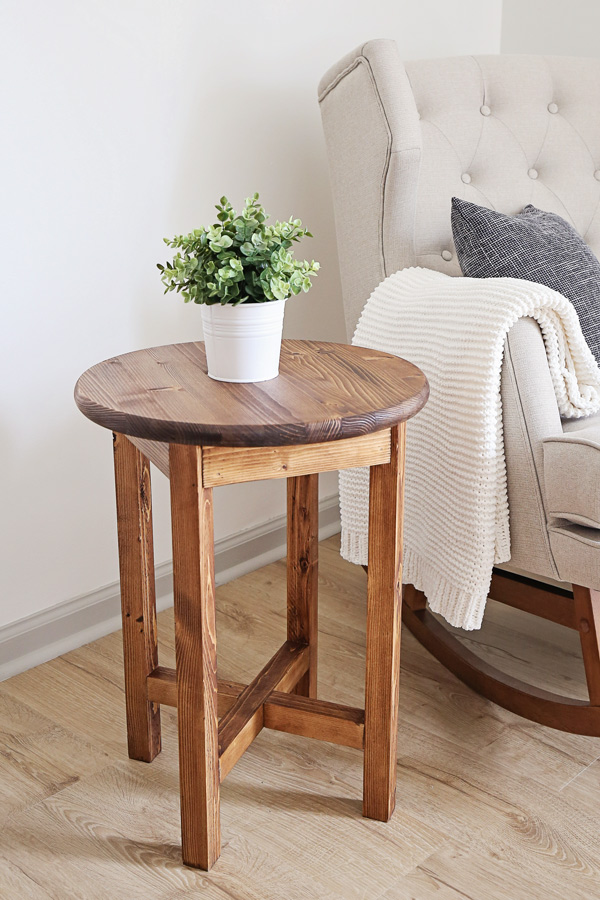 How to Build a DIY End Table:
Materials:
(2) 2×2 @ 8ft (I used furring boards)
(1) 1×3 @ 6ft
1″ brad nails
Wood filler
Wood stain (or paint)
1. Cut wood to size and add pocket holes for table legs
Use a miter saw and make the following cuts from the 2x2s:
4 pieces @ 23″ (for the table legs)
1 piece @ 13″
2 pieces @ 5 3/4″
Then, add pocket holes with the Kreg Jig to each end of the 13″ and 5 3/4″ pieces. Set the Kreg Jig for 1 1/2″ thick wood.
Also, add pocket holes to just one end of the four pieces at 23″. But, set the Kreg Jig for 3/4″ thick wood since these pocket holes will be for attaching the table legs to the table top.
2. Assemble the DIY end table legs and base
Mark 5 3/4″ and 7 1/4″ on the 13″ board. This is the center point of the board where the two short board pieces will attach to in order to create the X frame of the table base. Attach each 5 3/4″ board to the center of the 13″ board with 2 1/2″ Kreg screws.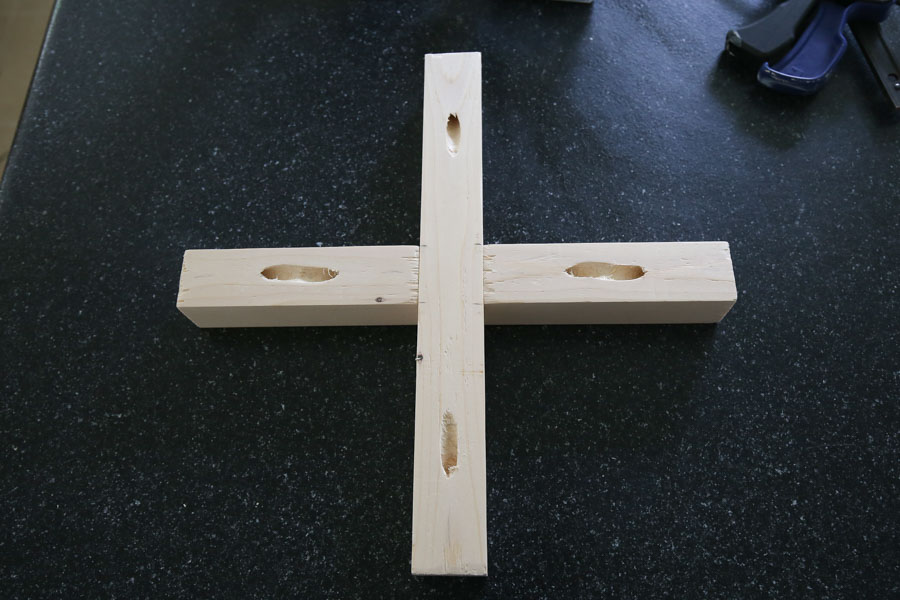 Next, attach the X frame piece to each 23″ table leg board, making sure it's attached 4″ up from the bottom of table leg. Attach with a drill and 2 1/2″ Kreg screws.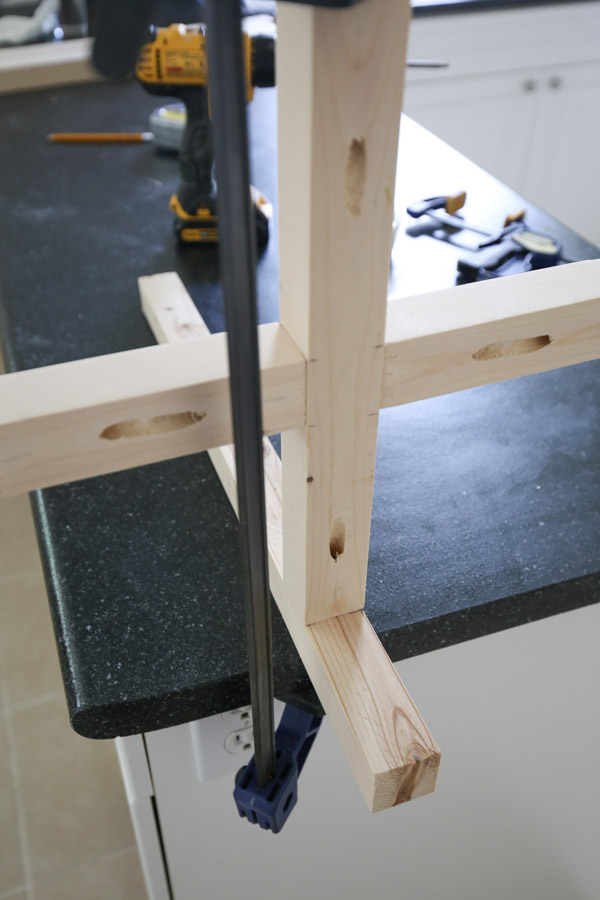 Once all four table legs are attached to the X frame, your DIY end table base will look like this: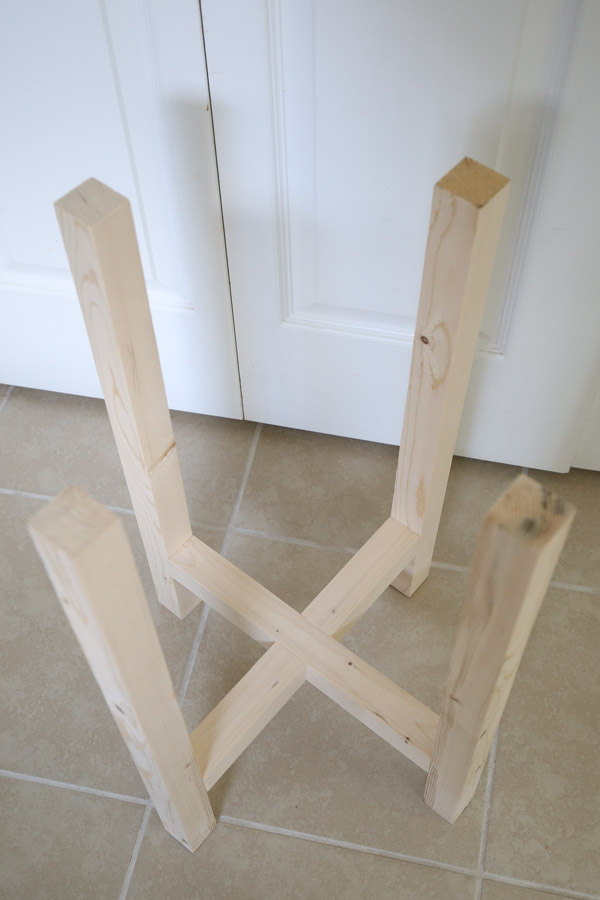 3. Cut wood to size and add pocket holes for end table aprons
Use a miter saw and make the following 45 degree bevel cuts from the 1×3:
4 pieces @ 8 1/4″ from short point to short point of the 45 degree bevel cut
Then, add two pocket holes to one edge of each of the four boards.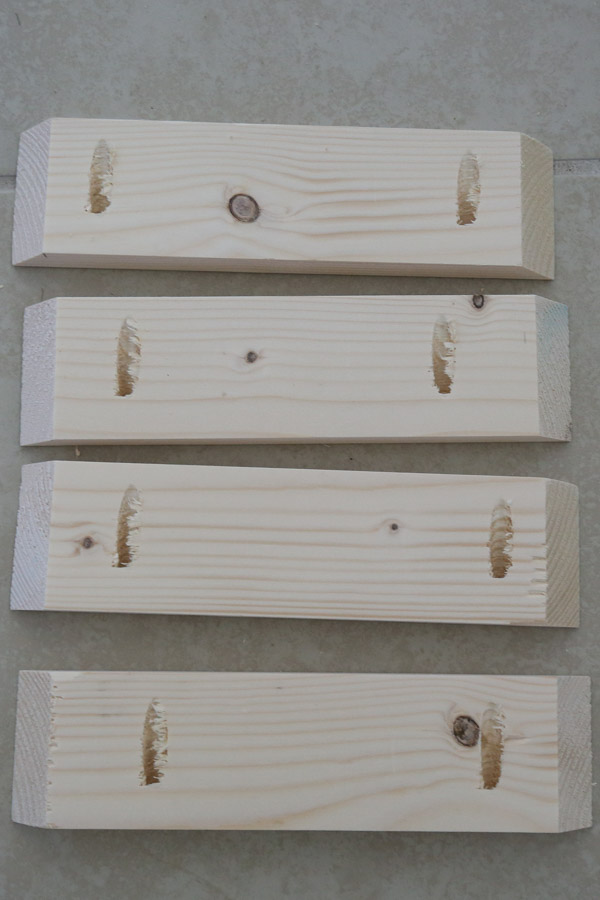 4. Attach DIY side table aprons to table base
Using a brad nailer and 1″ brad nails, attach the apron boards to the top of the end table base. These nails are just to hold things in place as both the base and apron boards will all securely be attached to the table top board with Kreg screws. So, make sure all pocket holes are facing the top of the table base where they will go into the round table top board.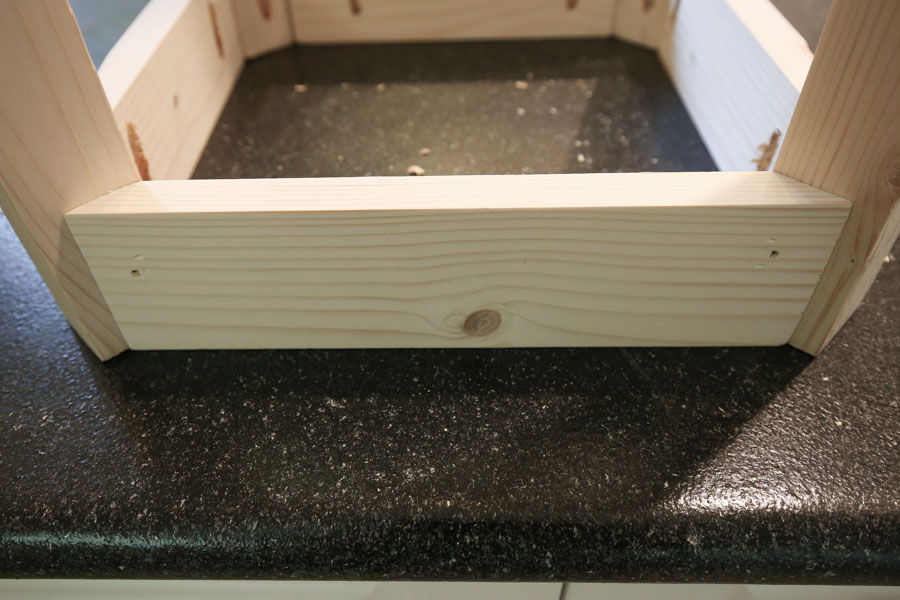 5. Attach end table aprons and base to table top board
Using a drill and 1 1/4″ Kreg screws, attach the table base and aprons to the bottom of the round, table top board. Make sure it's centered on the round board before attaching.
Also, I know it's a lot of Kreg screws being used for both the table legs and aprons, but it seemed like the most secure way to attach everything together so the table was super stable!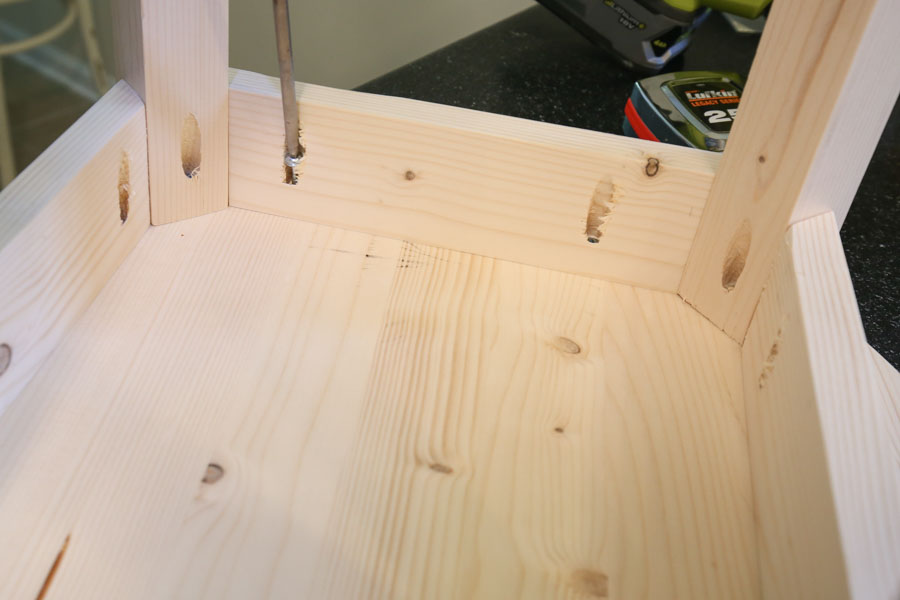 Now your DIY end table build is complete!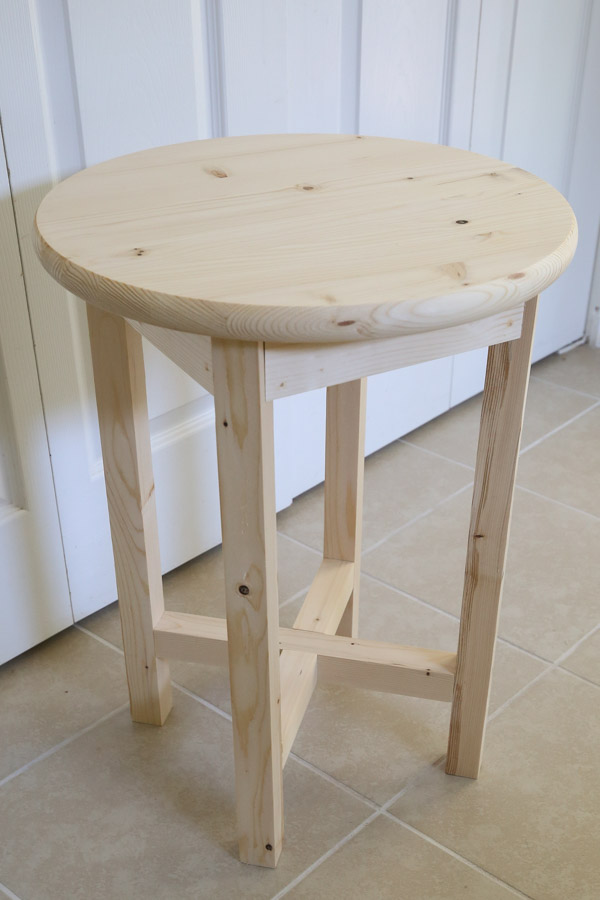 6. Stain or paint DIY end table
Finish off your DIY side table with stain or paint. Make sure to fill the nail holes with wood filler. I used Provincial by Minwax for my wood stain color. You can also add a top coat for protection if you prefer! I plan on adding some poly to mine soon.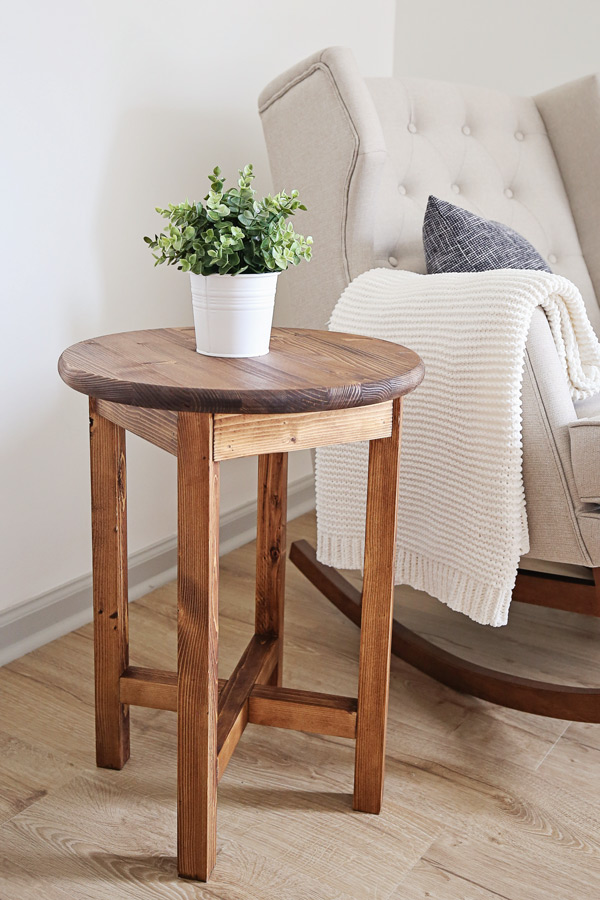 This DIY end table was a really easy, quick, inexpensive build and it adds the perfect amount of table surface next to our glider! I can't wait to add a rug under it and I think it will be a nice spot for a sound machine as well!
Time for the next nursery project! Follow along for my latest nursery projects and sneak peaks on Instagram and Pinterest!
Want to save for later? Pin it here: