As I shared in my post last week on how to build an entryway shoe rack, I'm trying to get more organized this month.
Well, there has been another disorganization issue going on since we moved from Charleston last spring involving our spice jars.
We've basically been storing them inside of a moving box on top of our refrigerator and it has been quite annoying to have to get the box down and dig through spice jars every time we need them!
Ideally, I'd love to store spice jars all nice and neat in a walk in pantry. But, we don't have one of those, so a pretty, DIY wall spice rack with cute, labeled jars was my next best solution!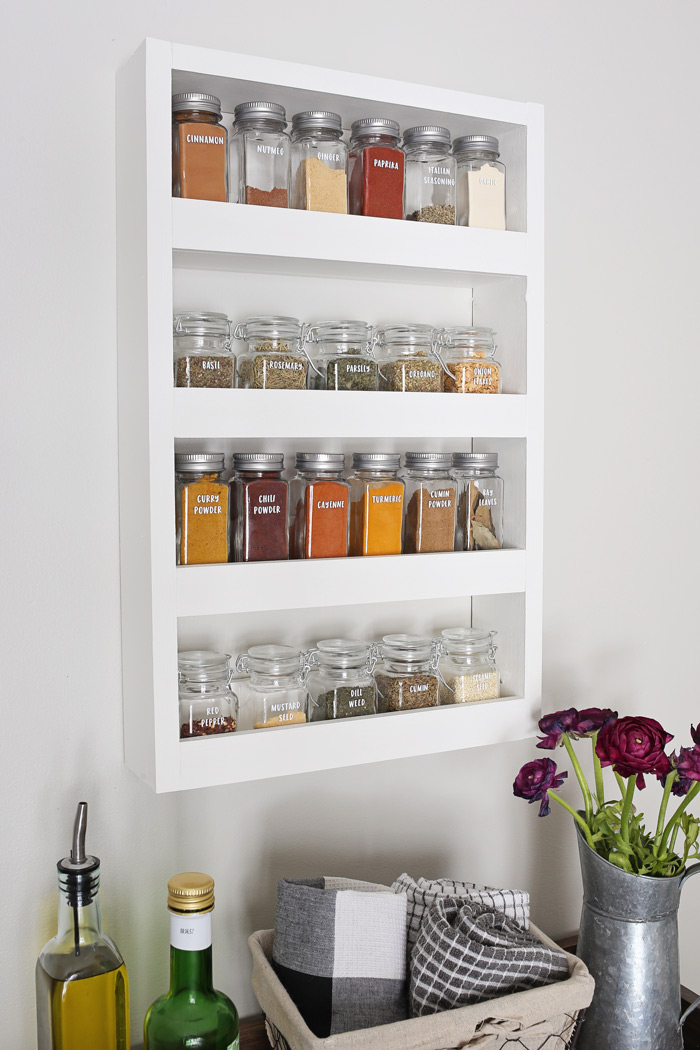 BEFORE: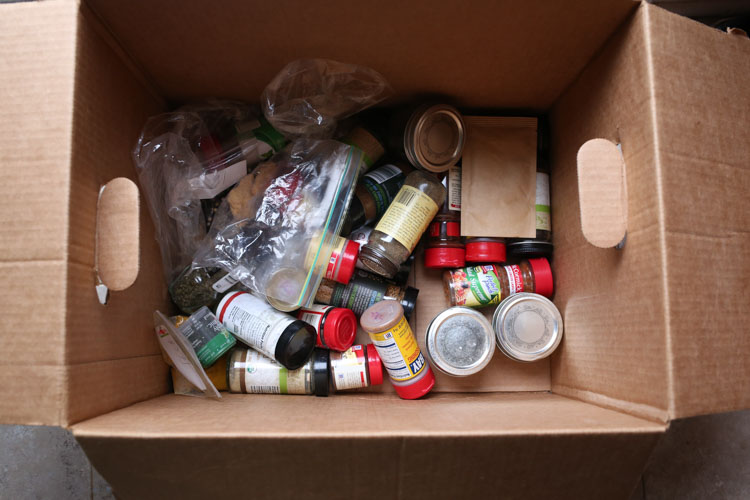 Note, this post contains some affiliate links. For more info see my disclosures here.
How to build a DIY Wall Mount Spice Rack
*The spice jars I used with this spice rack can be found here and here.
1. Cut wood to size
Using a miter saw, make the following cuts: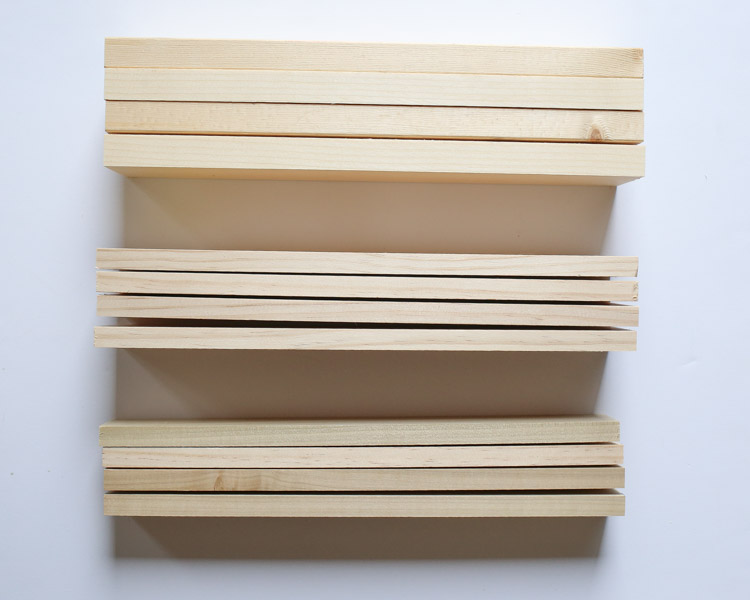 2. Drill Pocket Holes
Using a Kreg Jig add pocket holes to the (4) 1/2″ x 3 @ 13″ and to the (1) 1×4 @ 13″ as shown in the below photos. Make sure to change the Kreg Jig settings for 1/2″ thick wood and 3/4″ wood, respectively.
Tip: See my how to use a Kreg Jig post for an easy, step by step tutorial and video tutorial on how to use the Kreg Jig!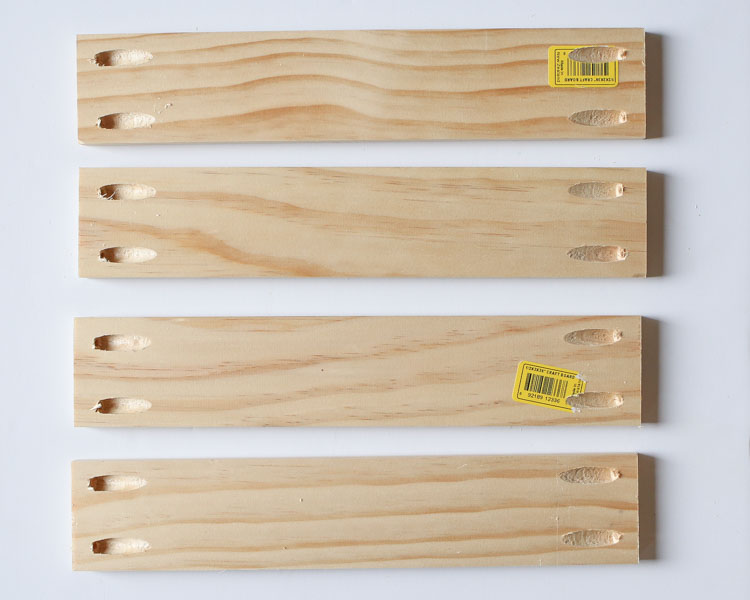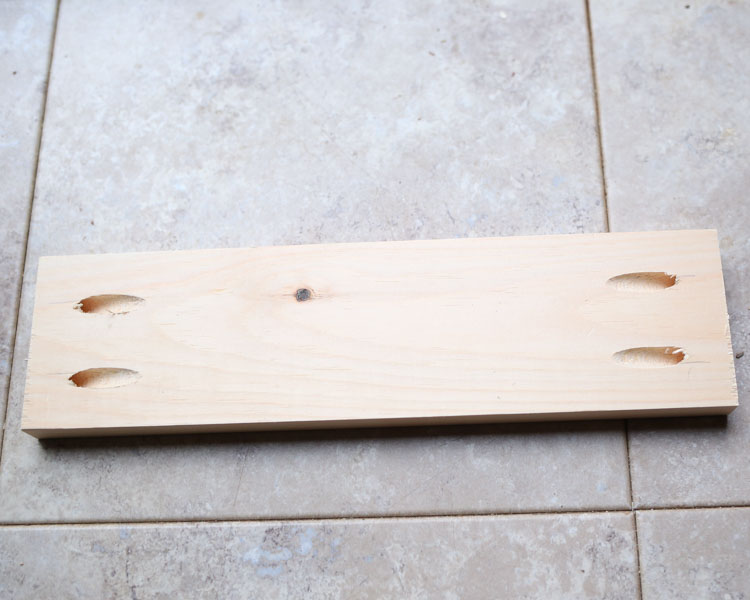 3. Assemble four spice rack shelves
Use wood glue, a clamp, and a brad nailer with 1 1/4″ brad nails to attach one of the 1/2″ x 3 @ 13″ pieces to the side of one of the 1×3 @ 13″ pieces as shown in the below photo. Make sure the pocket holes face up.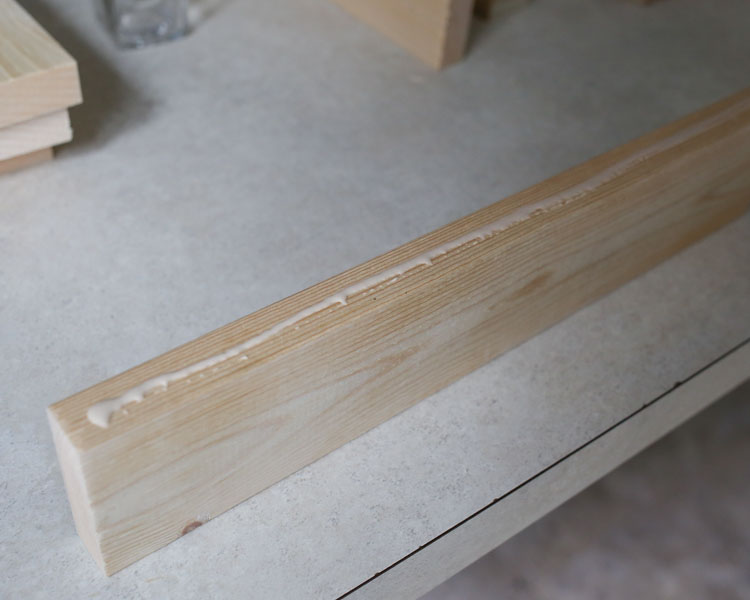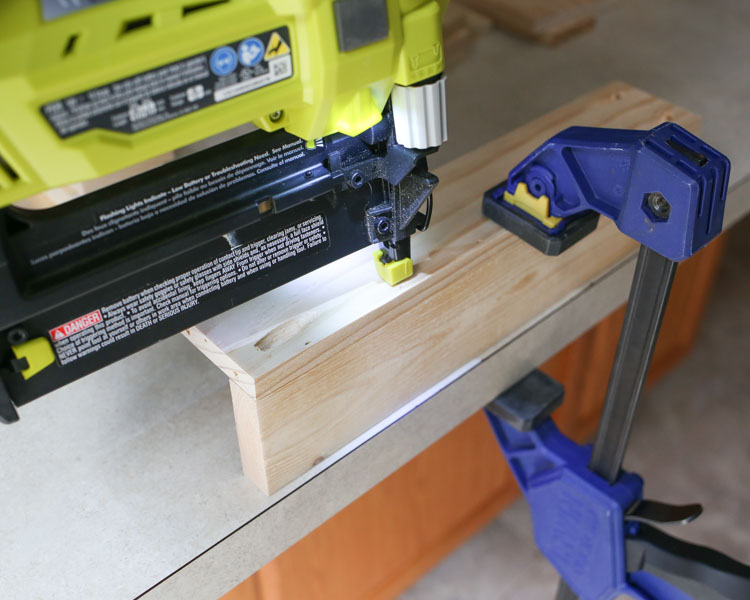 Then, flip the wood over and attach one of the 1/2″ x2 @ 13″ pieces to the front edge of the 1×3 with wood glue and brad nails.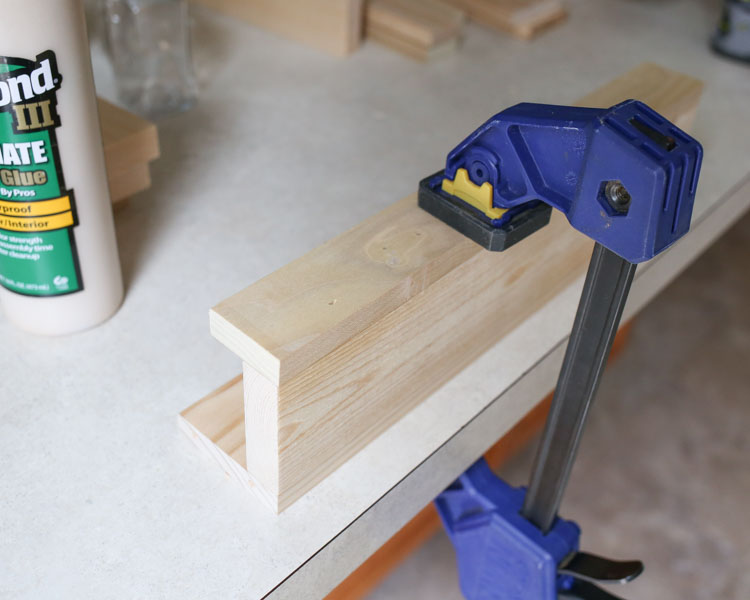 You now have one of your four spice rack shelves! Repeat for the other three shelves.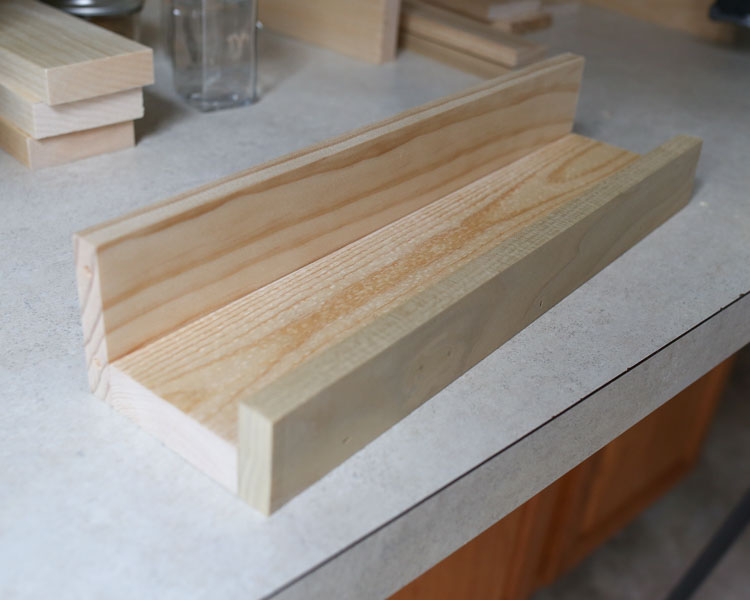 4. Finish attaching shelves to spice rack frame pieces
Line the 4 spice rack shelves (with the backs facing up) 5.5″ inches apart (from bottom edge to bottom edge) along the two 22 3/4″ 1×4 pieces as shown in below photo. On both sides of the 1×4 pieces, mark where the shelves need to be attached (5.5″, 11″, 16.5″ and 22″)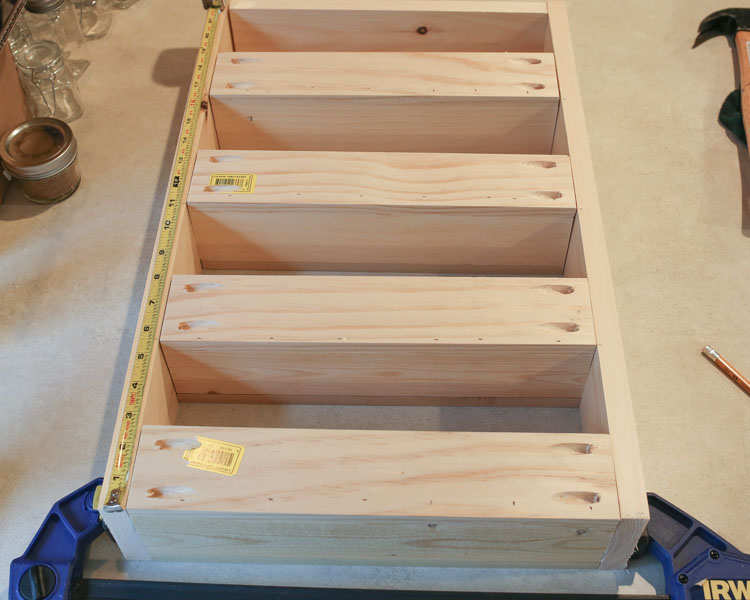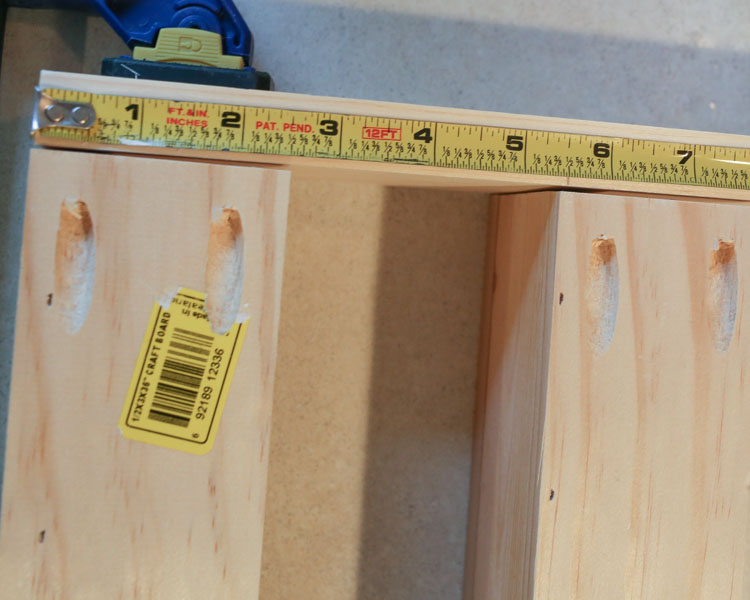 Then, attach the four shelves with 1″ Kreg screws and a drill.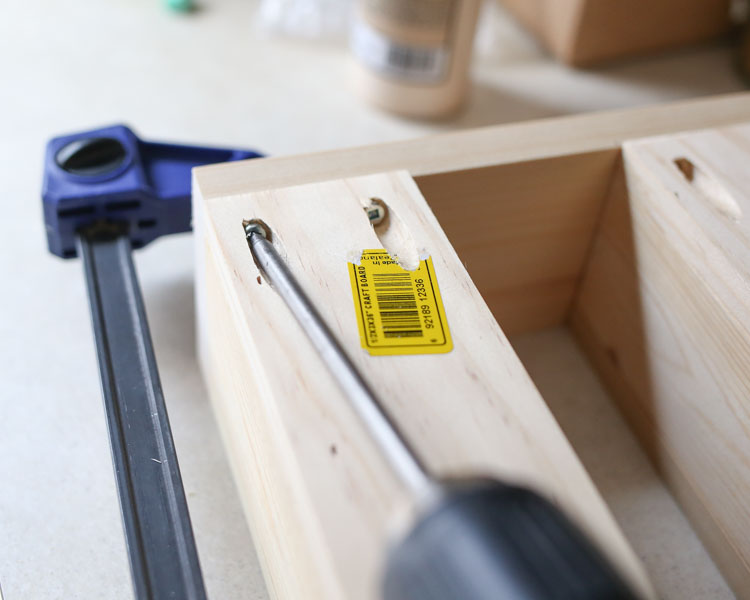 5. Attach top 1×4 frame piece
Finish the DIY Wall Spice Rack by attaching the last 1×4 piece to the top of the frame with 1 1/4″ Kreg screws and a drill.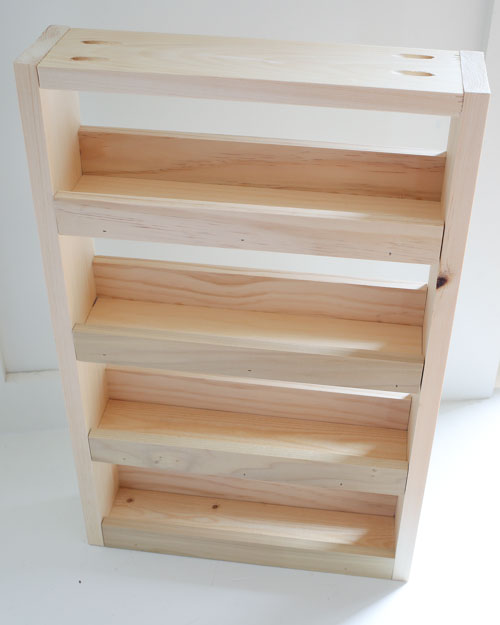 Because the wood I started with was a bit warped, the bottom corner of my frame had a large gap between it and the bottom shelf, so I drilled a pilot hole and countersunk a wood screw into it to close part of the gap. Then, I filled the hole and the rest of the gap with wood filler to conceal it. Sometimes with DIY projects, things aren't perfect, but you can fix them!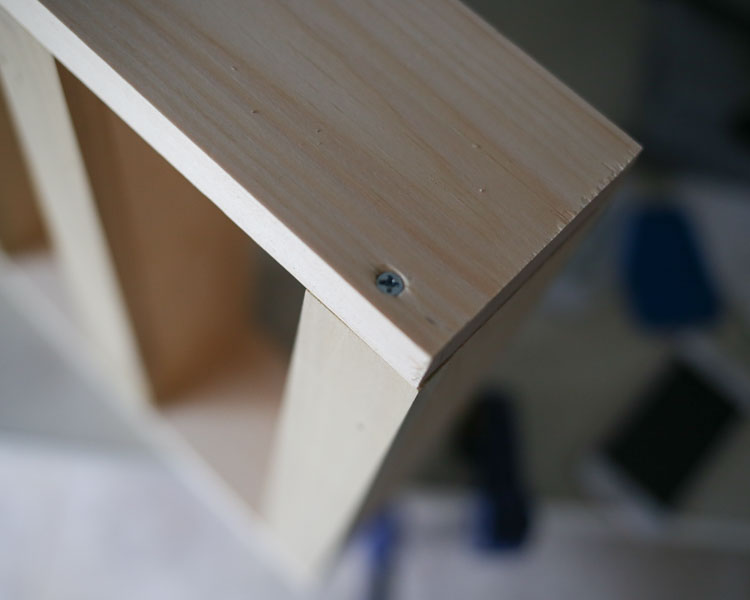 Now your DIY Wall Spice Rack build is all finished! Fill the front nail holes with wood filler (if staining) or spackle (if painting) Go ahead and paint or stain it. I painted mine with white paint (Alabaster in Eggshell by Sherwin Williams).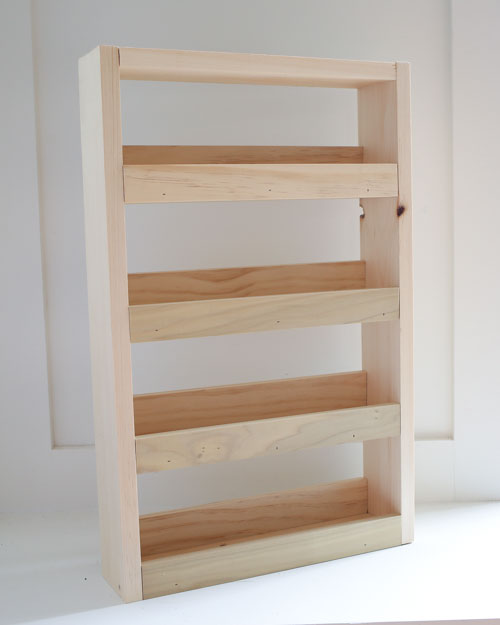 Then, you can hang it on the wall and add your spice jars! I hung mine on top of two drywall screws which were drilled into the wall studs.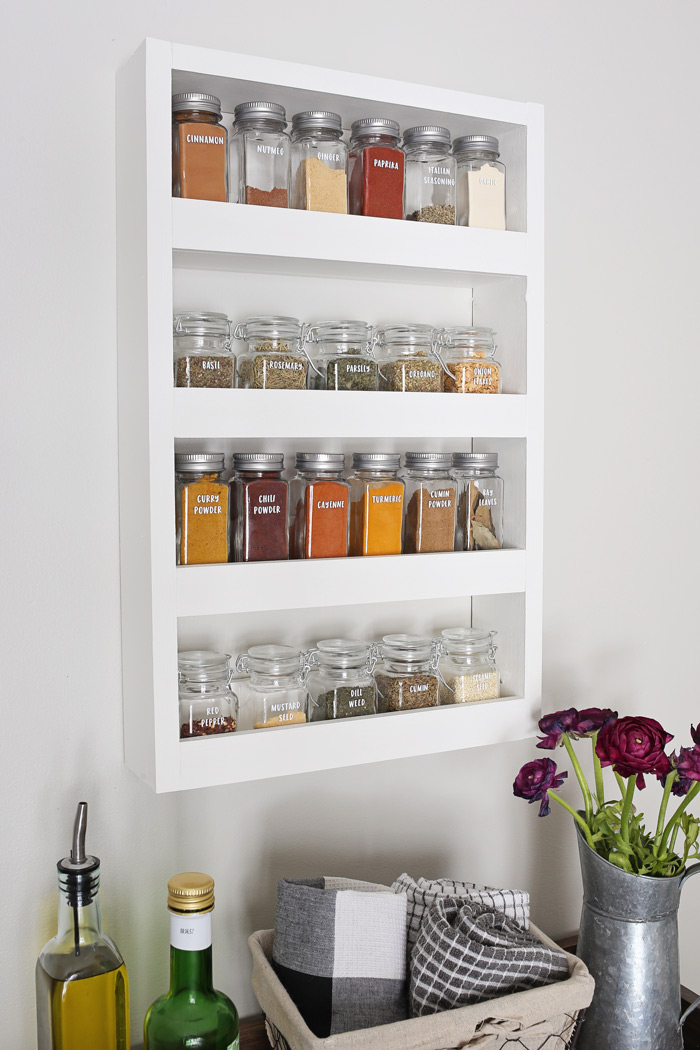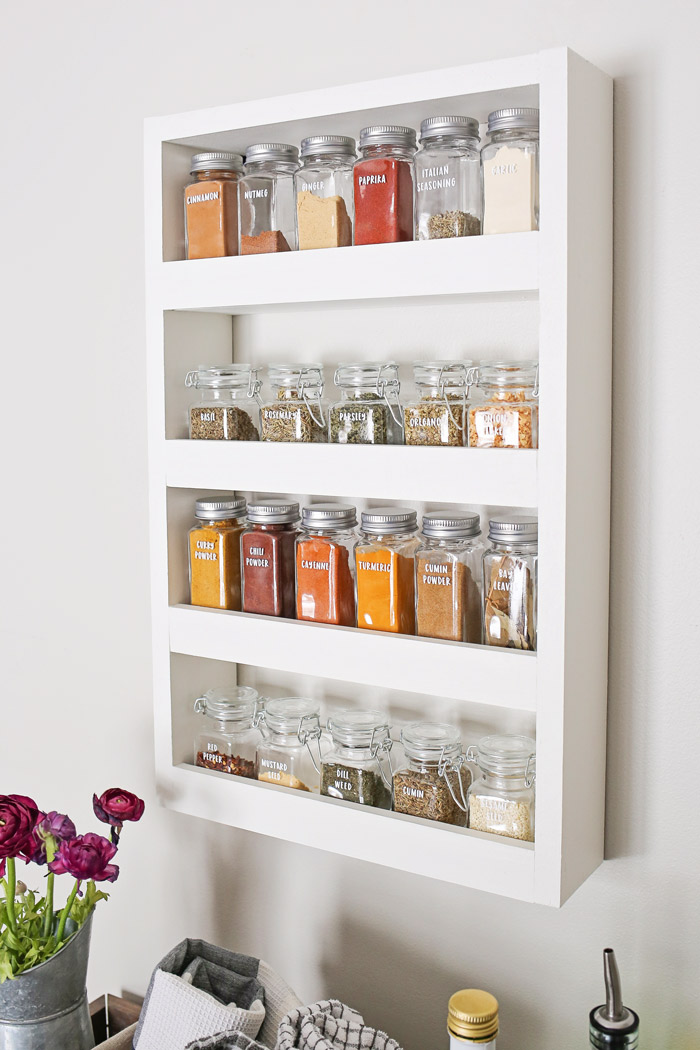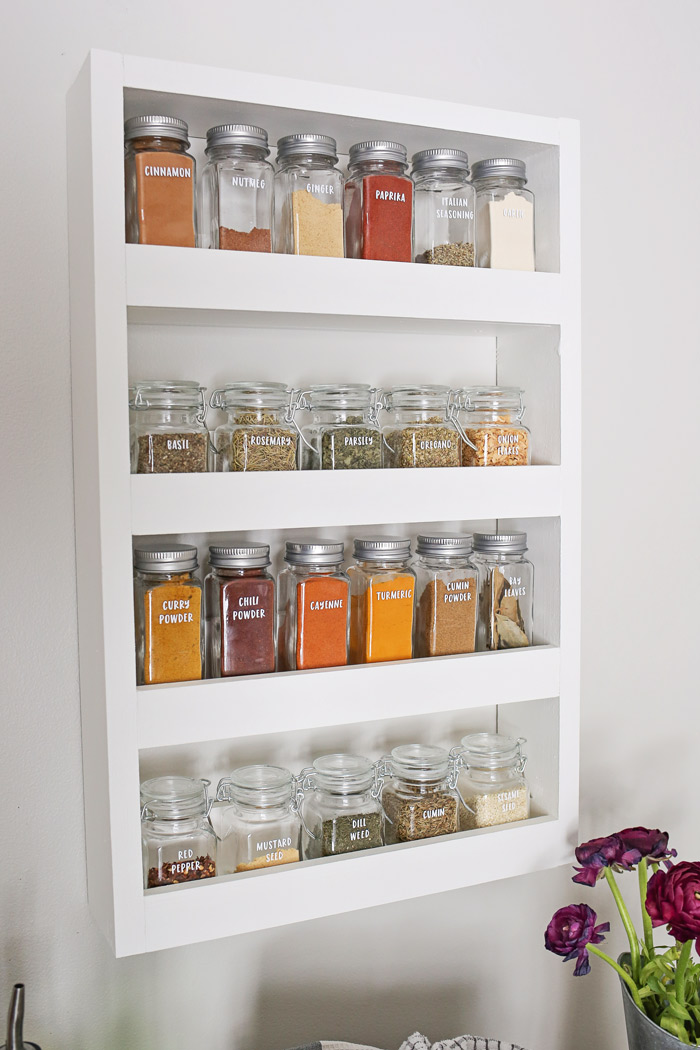 The spice jars I used with this spice rack can be found here and here. For the labels, I made vinyl decals using the same font and method as my DIY pantry decal labels except with white vinyl. I have to admit it was very tedious making labels this small though! It took some extra time! But, I do love how they turned out as I really wanted white lettering that was waterproof for these spice jars.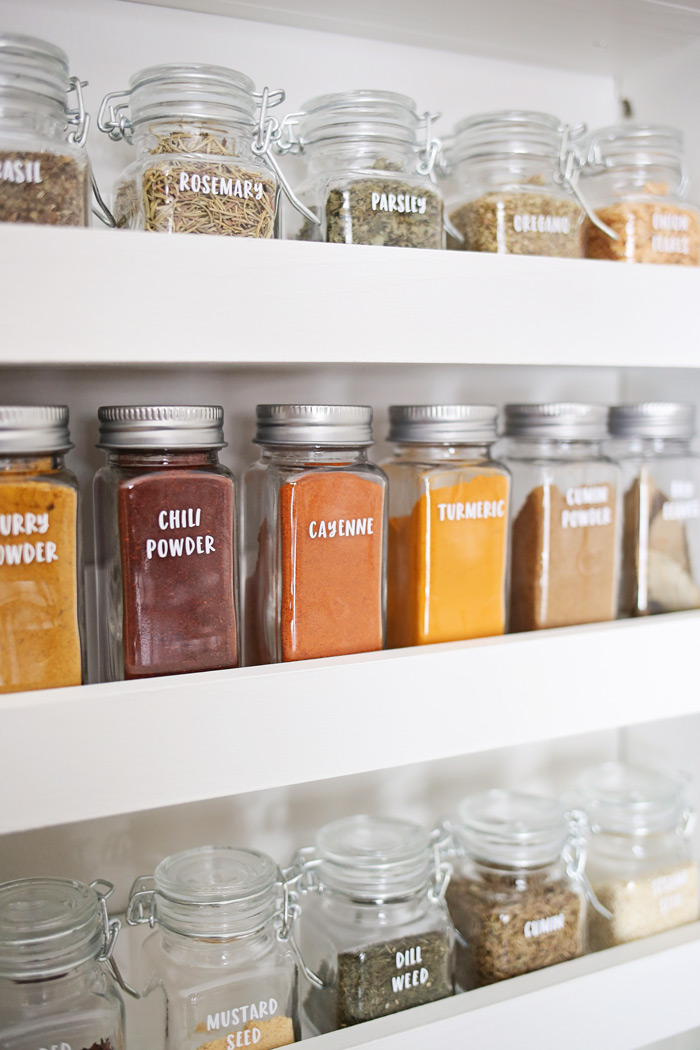 What do you think of my DIY wall spice rack?! I'm loving all the different color spices against the white spice rack, it really makes them pop! And of course I love having a more organized kitchen!
I'd love to see photos of your version of this DIY wall spice rack! Feel free to share with me on Instagram @angelamariemade, Facebook, or e-mail pictures to [email protected]!
Follow along on Instagram or Facebook for my latest projects!