Tulips are one of my favorite spring flowers. I thought it would be fun to add some spring decor to my front door with a tulip wreath DIY!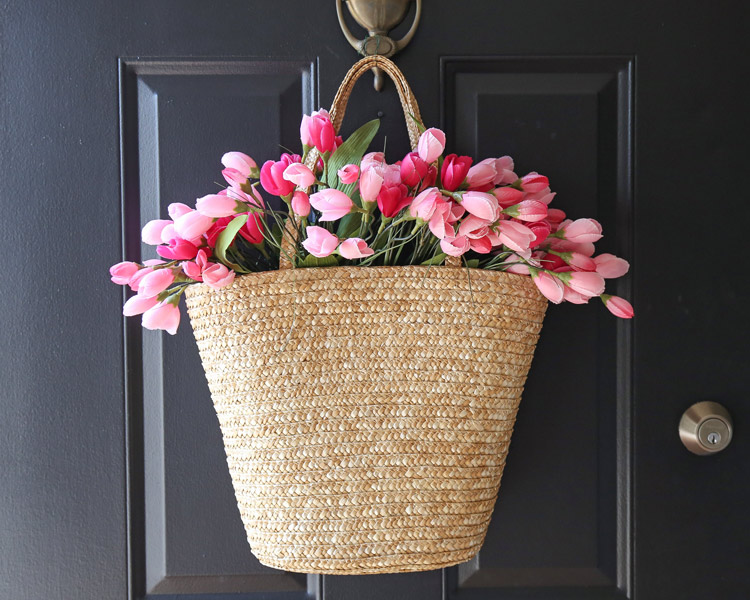 Instead of making a classic round wreath, I used a basket tote that I found on sale for $9 at Michael's craft store. I filled the basket with pretty, faux, pink tulips that were also on sale from Joann Fabrics. Overall, this project cost about $20, so it was budget-friendly!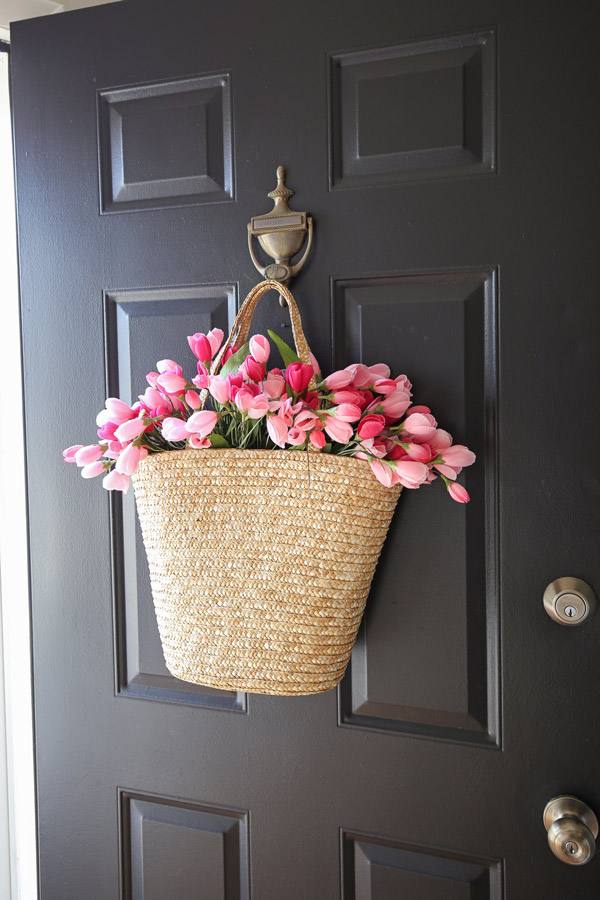 This spring tulip DIY was super easy too! I hung the the basket from the door knocker using floral wire. You can also use a command strip hook for easy hanging. I think it would be cute to hang it with some pretty ribbon too, like I used on my DIY magnolia wreath.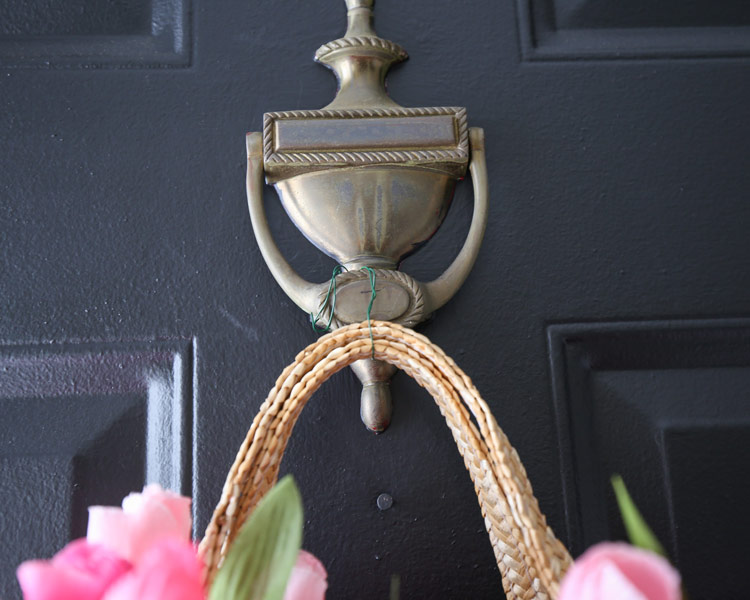 An easy tip to get the tulips to stick up more out of the basket is to stick the stems into the inner side pocket of the basket. This helps prevent the tulips from sinking into the bottom of the basket.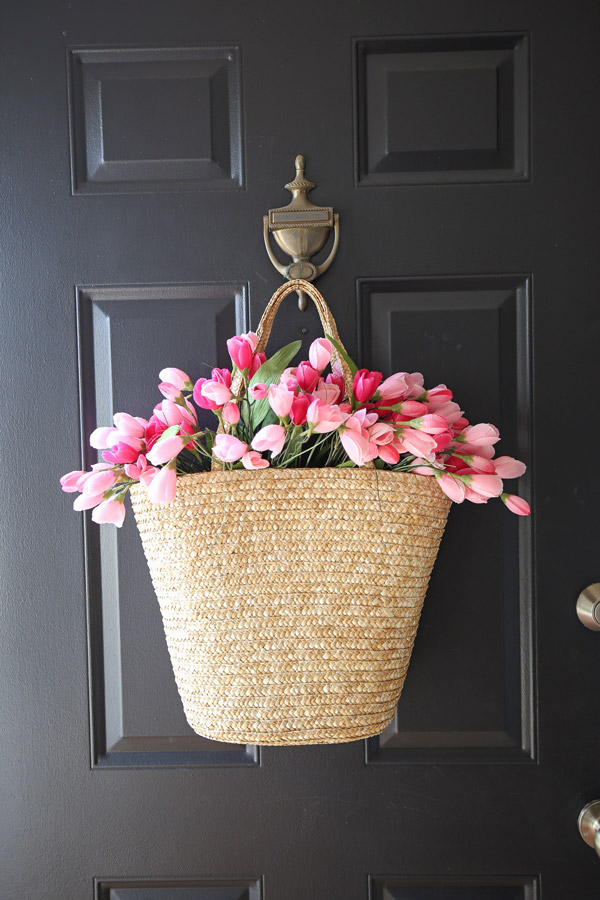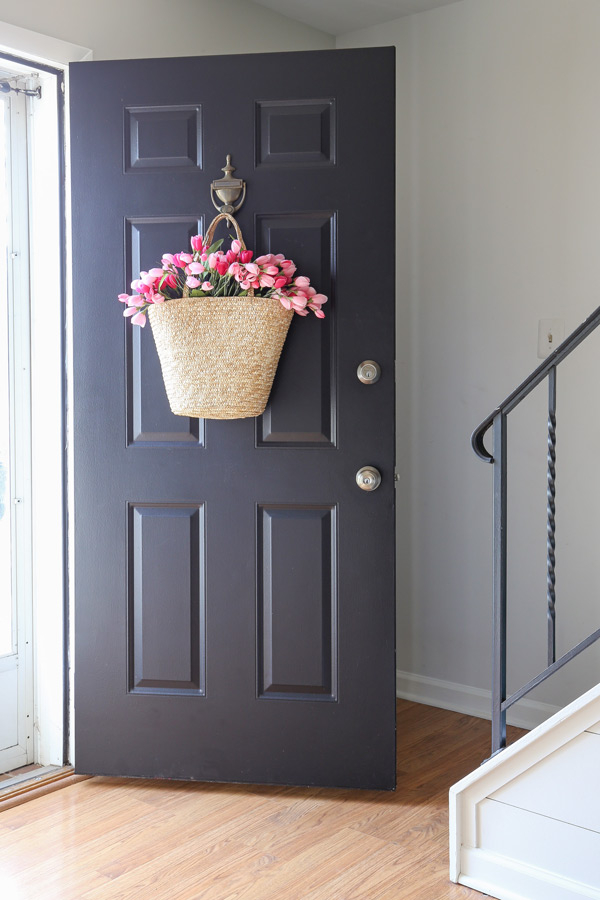 I'm hoping that my tulip wreath DIY will bring spring and warmer weather here faster ha (it's currently snowing and freezing rain out)! It would have been lovely to fill the basket with real spring flowers!
Thanks for following along! Follow along on Instagram or Facebook for my latest projects!