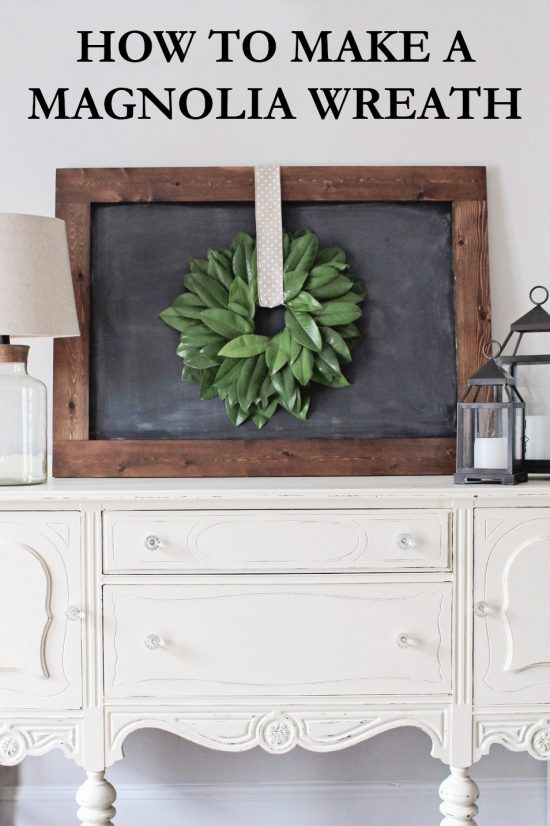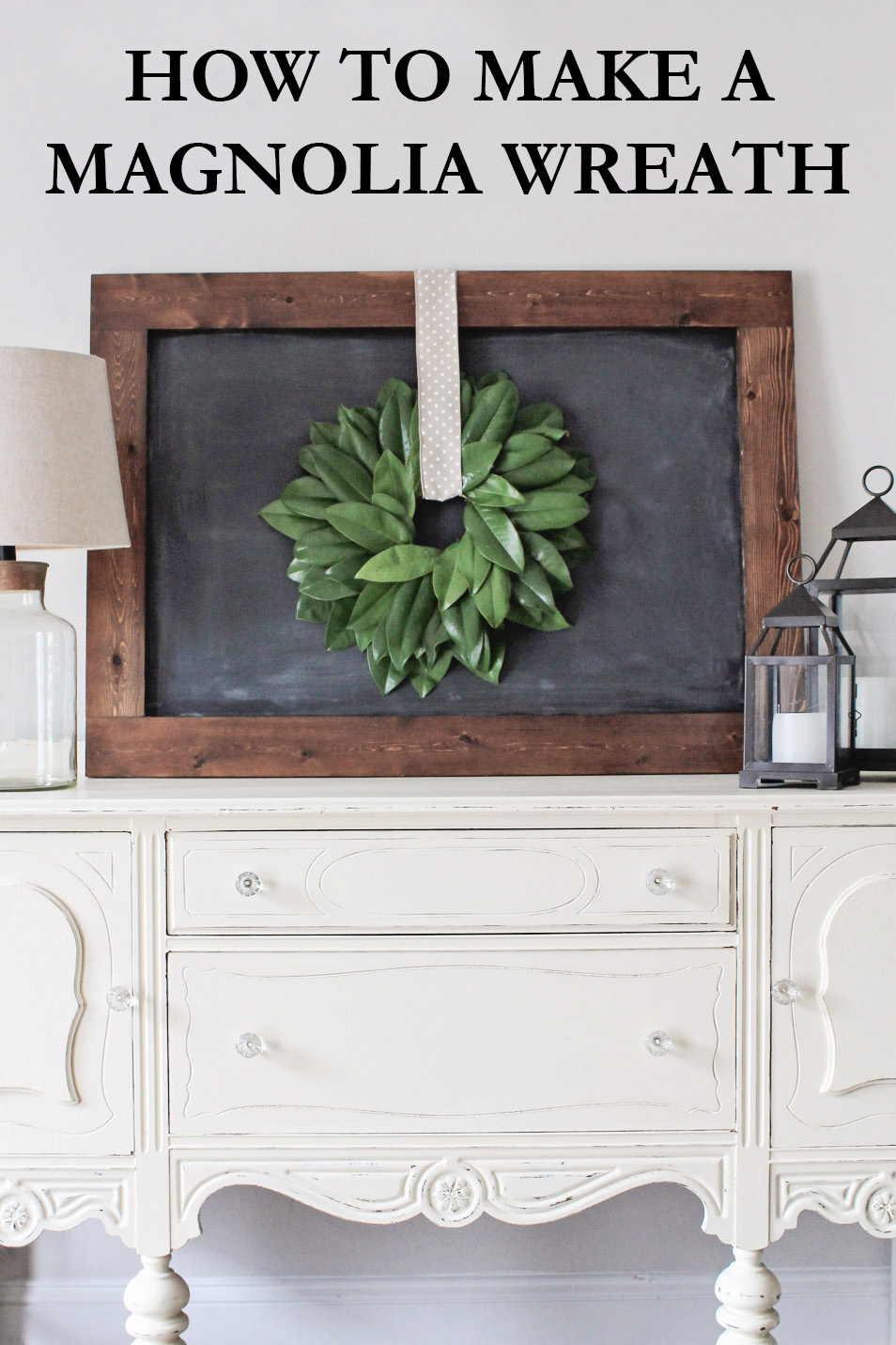 Are you a Fixer Upper fan? Or maybe you just love the farmhouse style decor? Well there are some signature farmhouse styles that I love and the magnolia wreath is one of them! Since moving to Charleston, I see magnolia trees everywhere and it makes me happy every time I see one. I decided to make a magnolia wreath since there were plenty of fresh magnolia leaves around. One of the best things about this project is that it cost less than $1 to make! All I needed to buy was a wreath form, which I found for $0.99! Today I am sharing a tutorial on how to make this magnolia wreath DIY.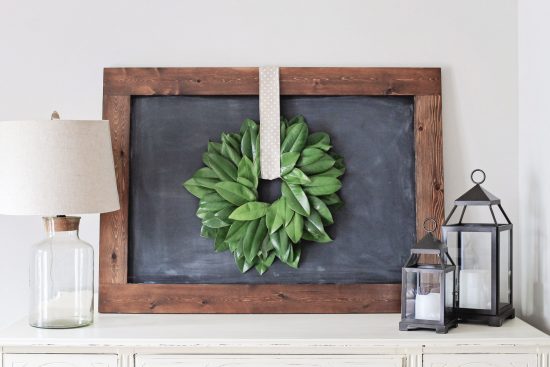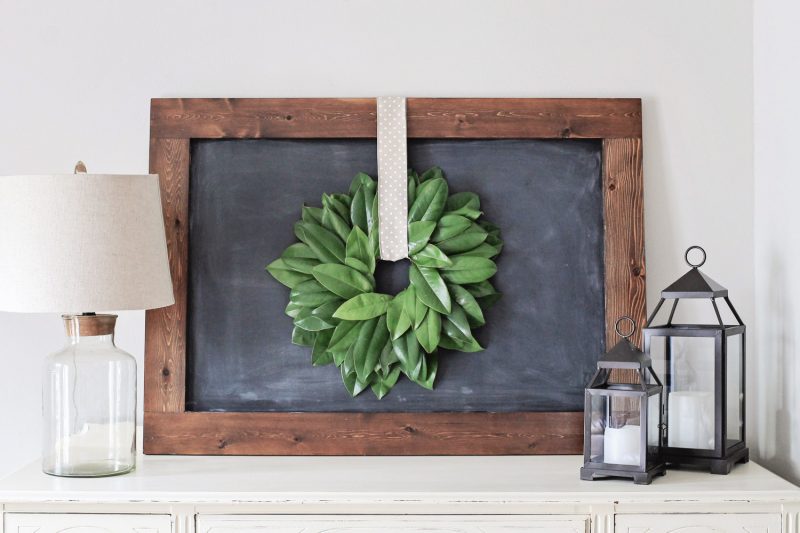 Note, this post contains some affiliate links for convenience.
How to make a magnolia wreath:
Supply list:
*Tip: If using fresh leaves, the leaves may begin to brown after several days, so if you want your magnolia wreath to last for several months, you can treat your magnolia leaves with glycerin, an organic emollient, to preserve them. Here is a tutorial from Martha Stewart on that process or you can search Google for other tutorials.
1. If using fresh magnolia leaves, I highly recommend sticking them in a bucket of warm, soapy water and rinsing them off with fresh water. This will eliminate any bugs/dirt that may be on them! P.S. you will notice my leaves are wet in some of the photos below, make sure you dry them before trying to hot glue them, otherwise it sizzles and doesn't work so great!
2. Cut the bottom of the magnolia leaves at an angle (this will help with sticking them into the wreath form) and then separate the leaves into large, medium, and small sizes.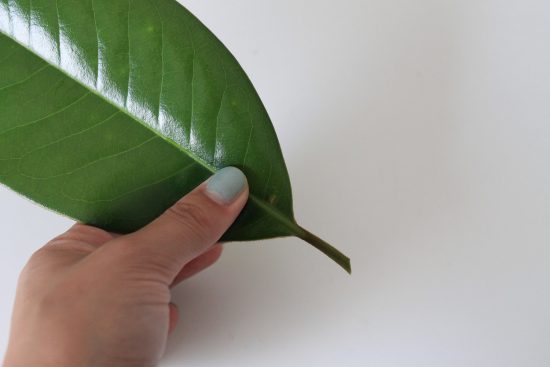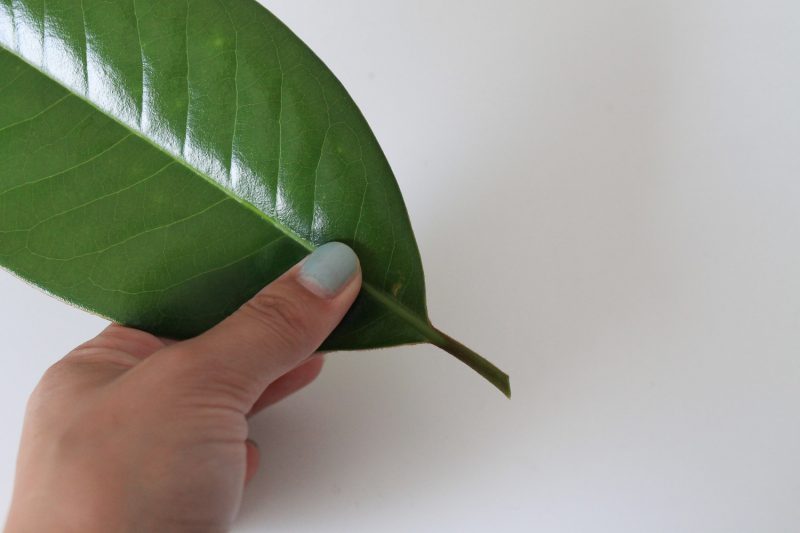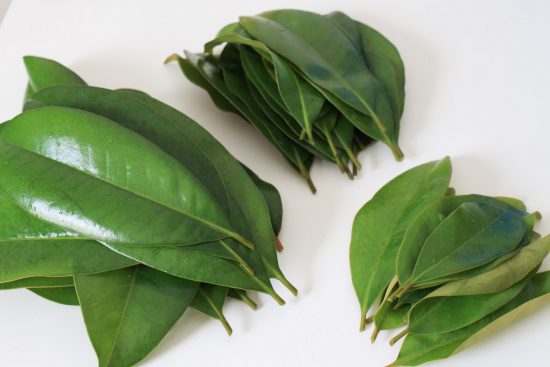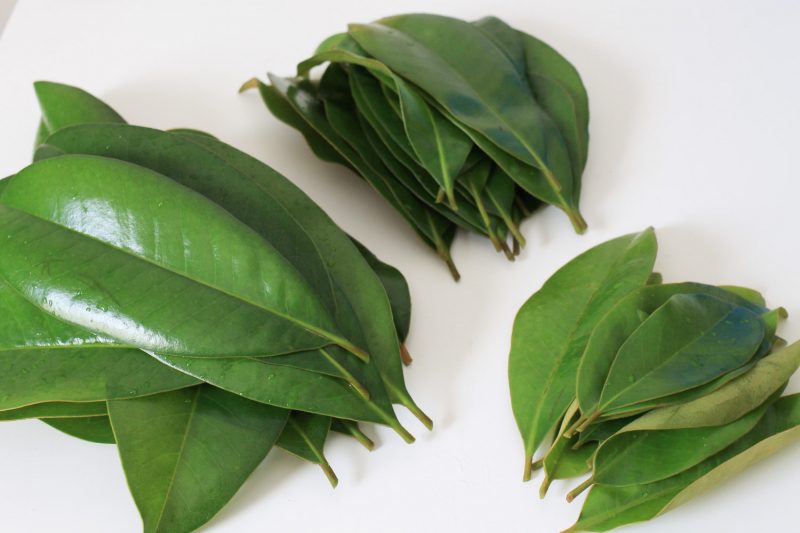 3. Start with your largest leaf pile and stick them in the back of the wreath form. Turn it over and secure the leaf with hot glue to the wreath form.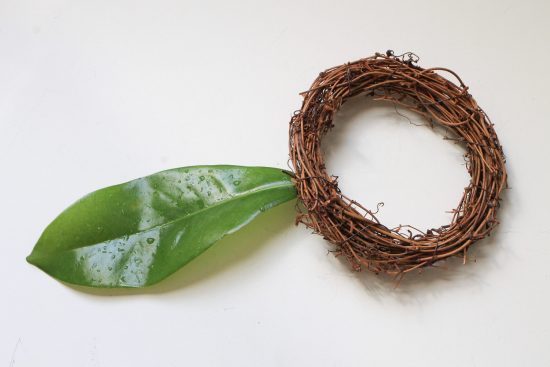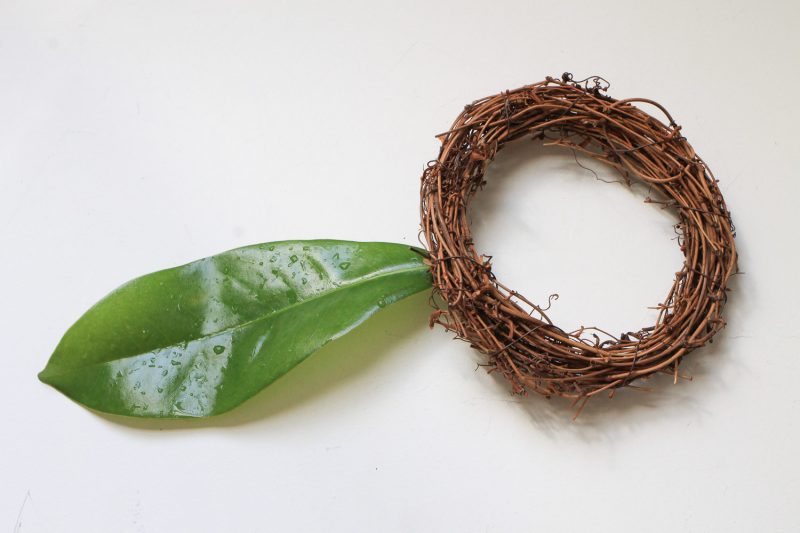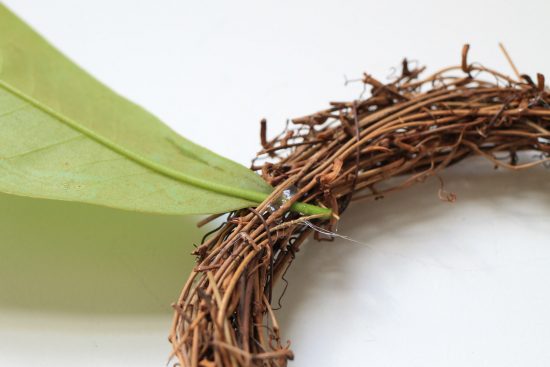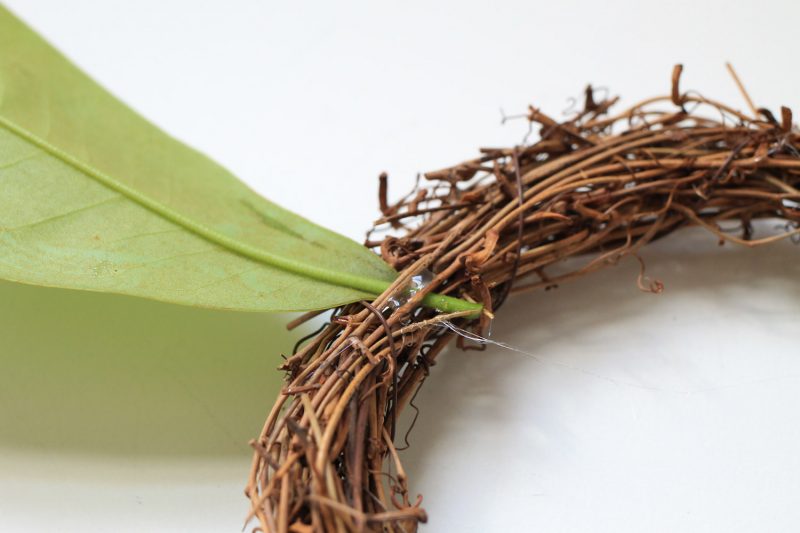 4. Continue step #3 until you have completed the first layer and make sure to leave some space between each leaf.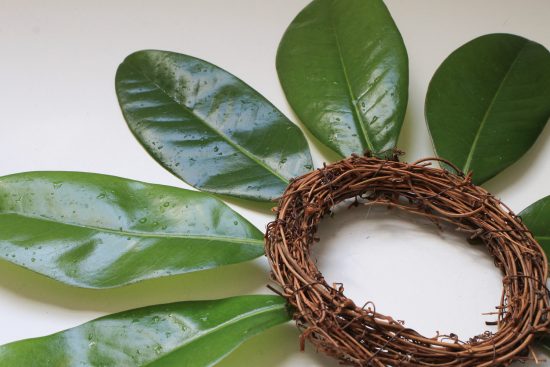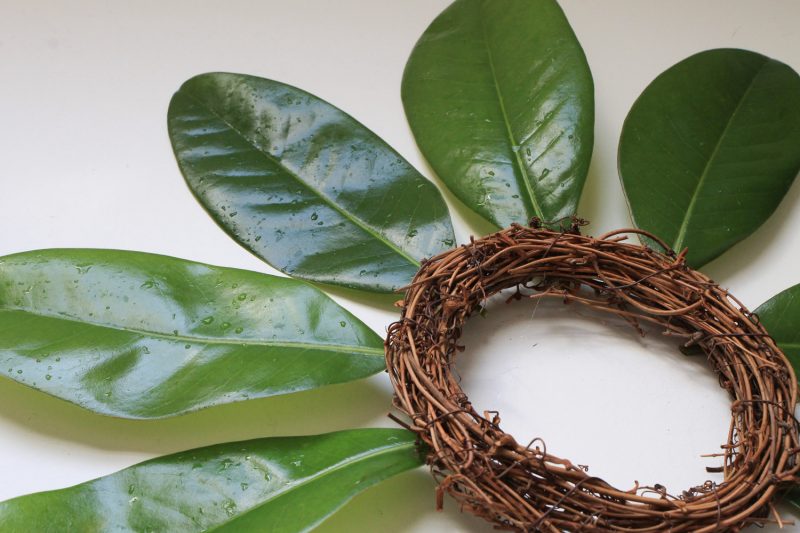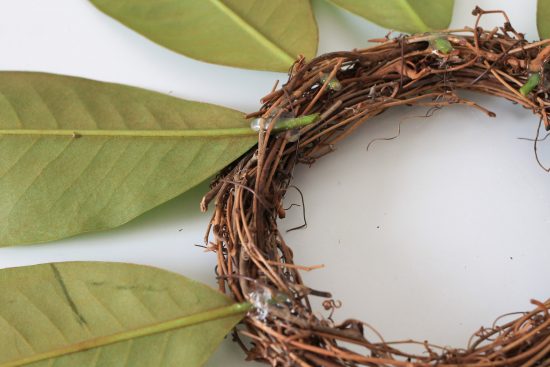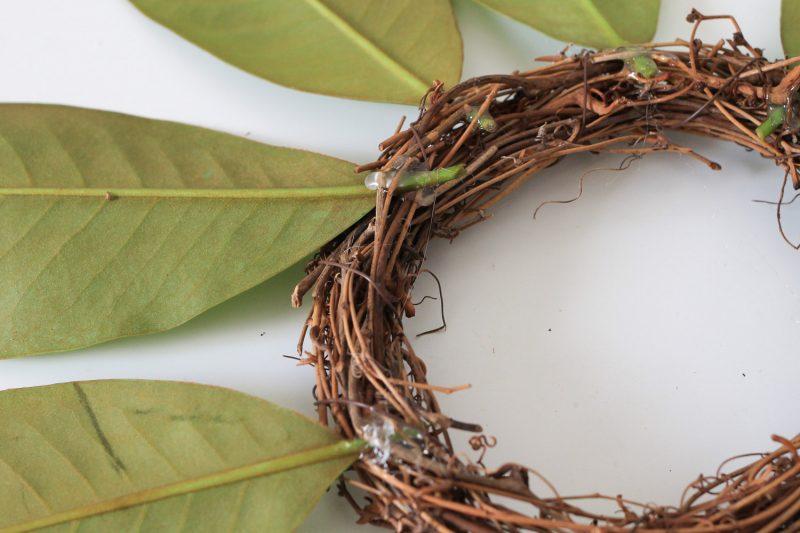 5. Start your next layer above the first, base layer. Place the leaves in this second layer over the gaps between the leaves of the first layer. Continue this process until the wreath form is almost complete (except for the last inside layer). I used large leaves for about two layers and medium sized leaves for one – two more layers. Also, around the middle layers it may be easier to hot glue the leaves from the front instead of the back, you just have to decide on a leaf by leaf basis!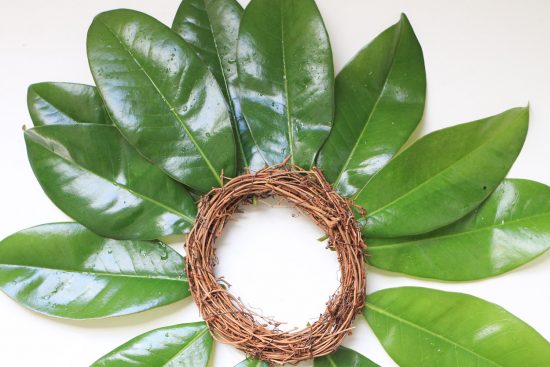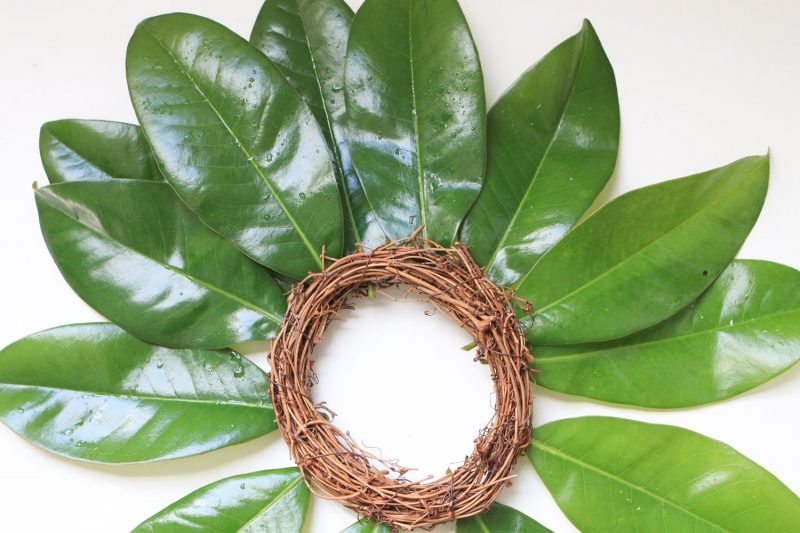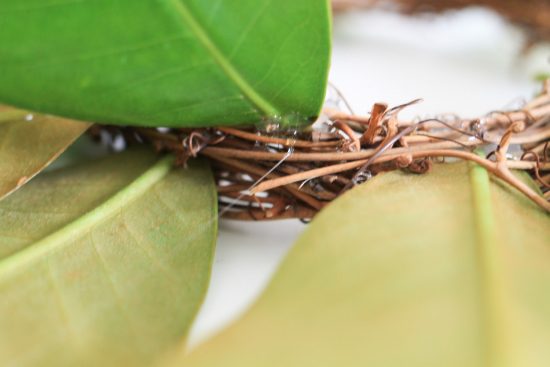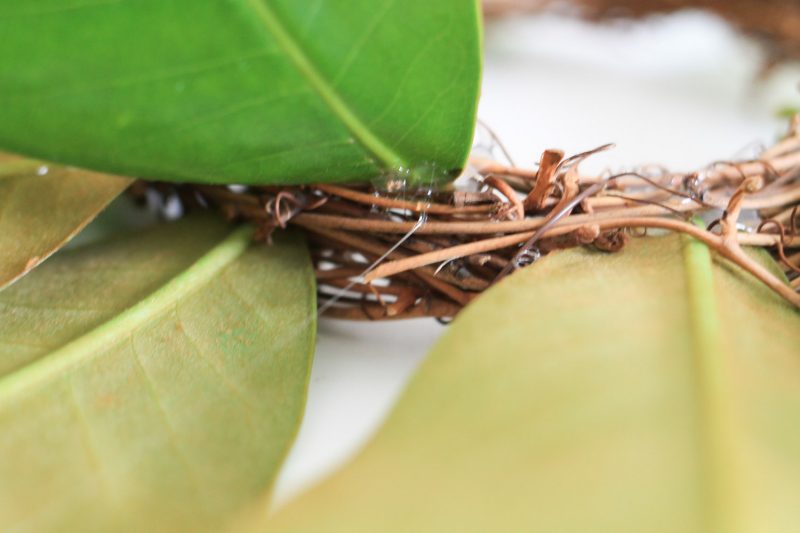 6. For the final, inside layer, use your smaller leaves, and stick them into the wreath form at an angle. Keep doing this all the way around. The key to this final step is to make sure each leaf covers the stem of the prior leaf before it, as well as the stems of the leaves on the layer below it. Secure each leaf with hot glue, but make sure the hot glue is going to be hidden by the next leaf! Also, if you have any abnormally long stems sticking out in the middle, just snip it with some scissors.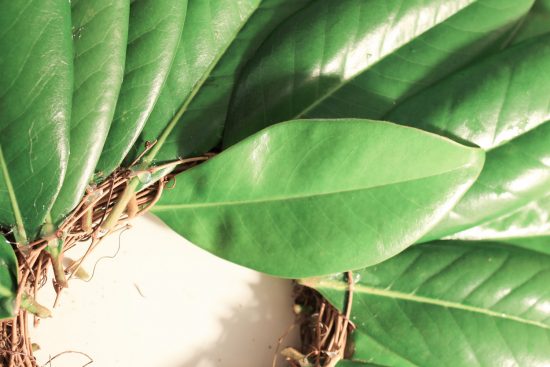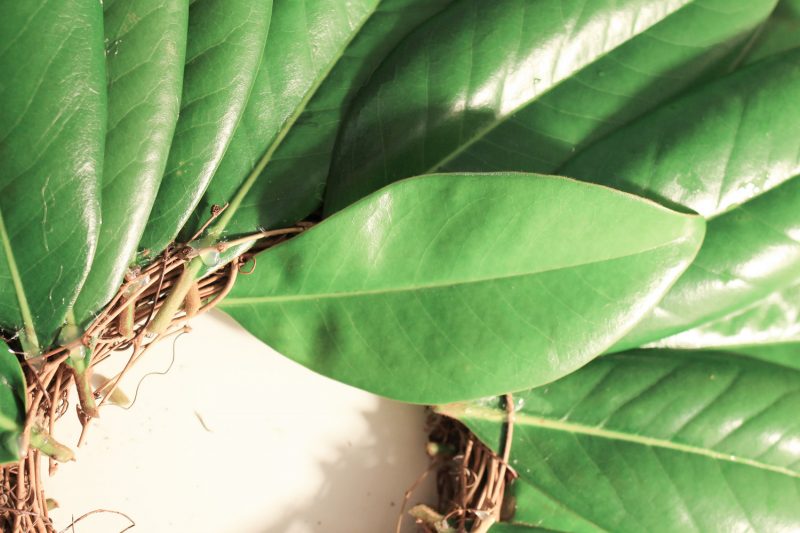 And here is the final result: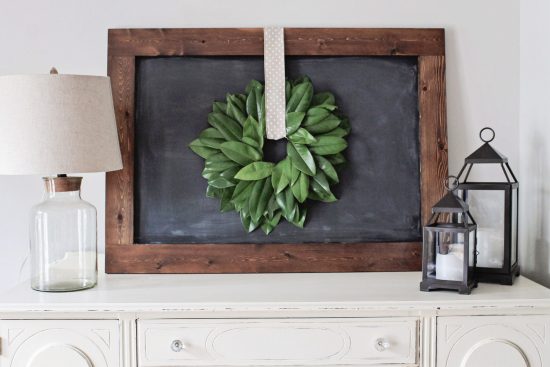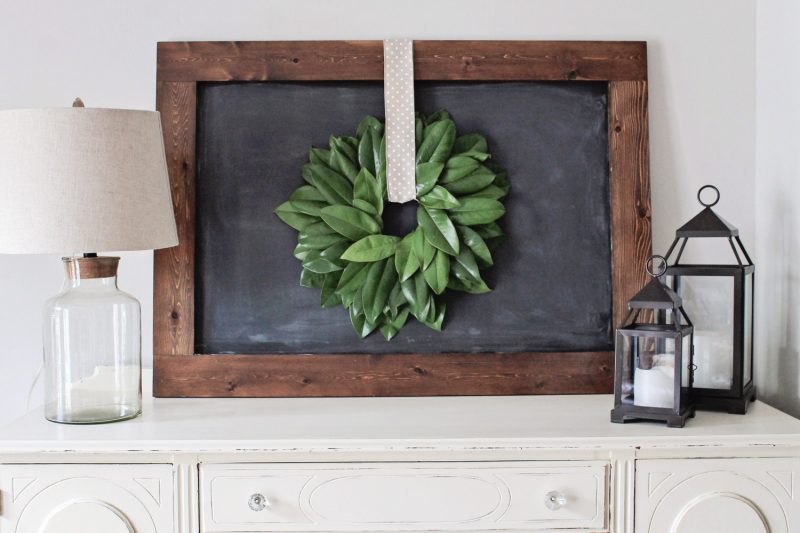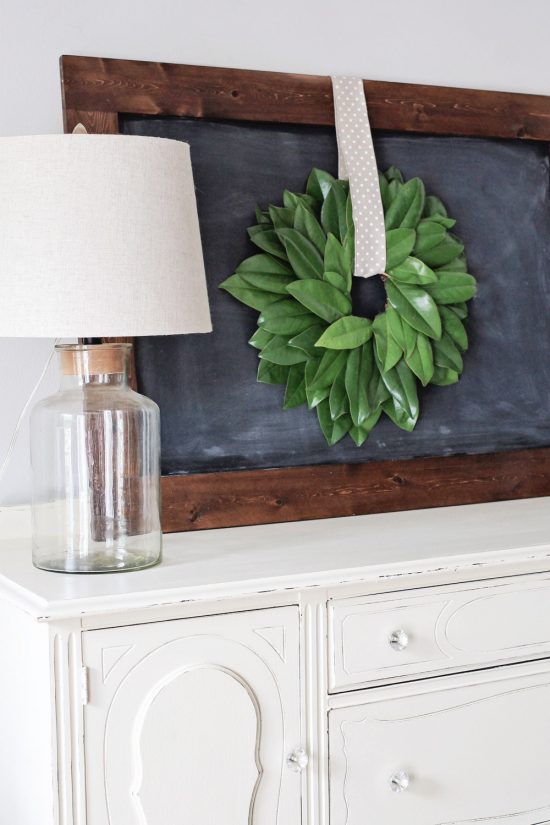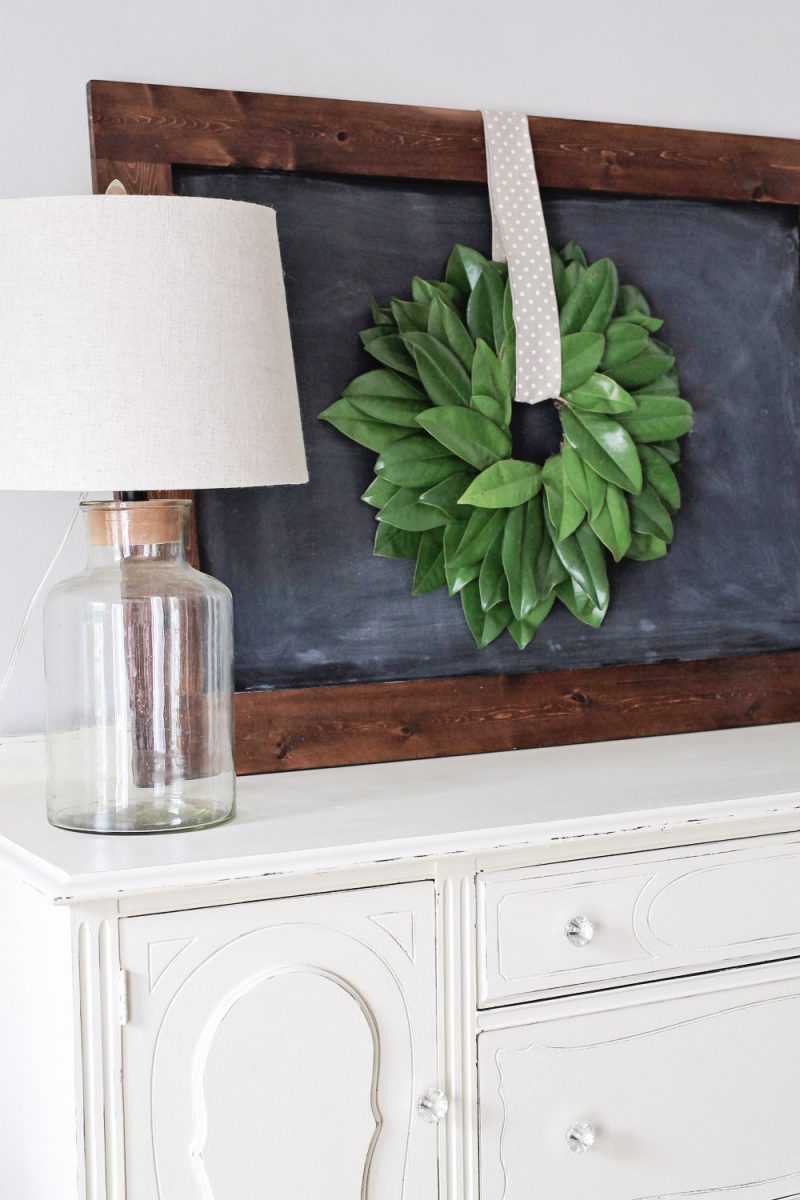 What do you think of my DIY magnolia wreath? I hope my how to make a magnolia wreath tutorial was easy to follow and inspires you to create your own fresh leaf wreath! Be sure to follow along on Instagram and Pinterest for my latest projects, fun updates, and sneak peeks!
Also, I'd love to see your version of this DIY magnolia wreath! Feel free to share photos with me on Instagram or Facebook!
Save
Save
Save
Save
Save
Save
Save
Save