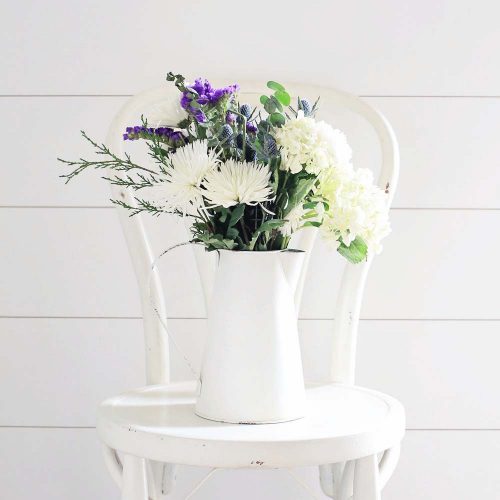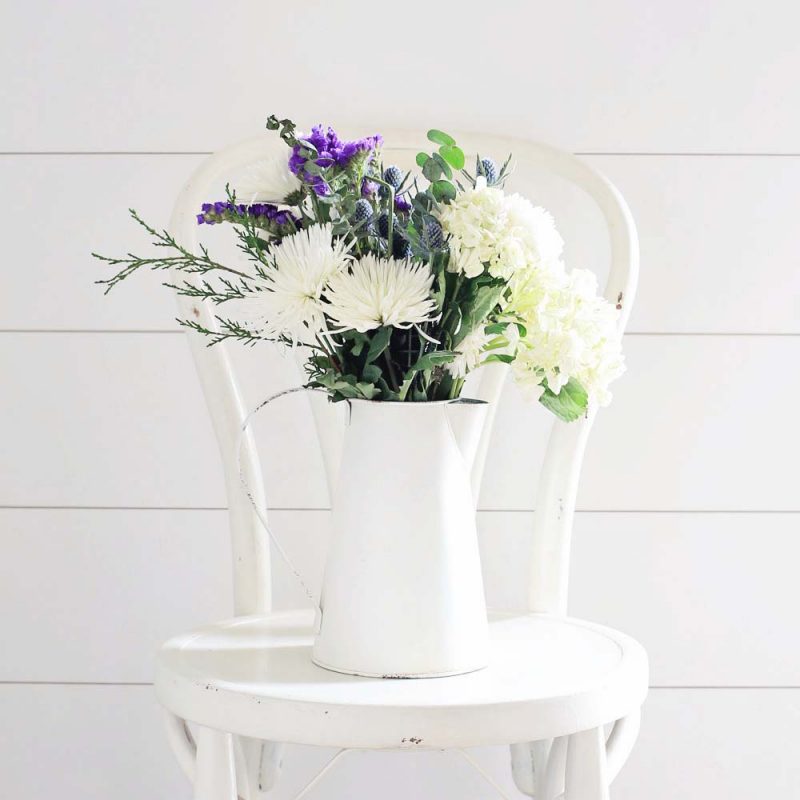 I had a totally different post scheduled for this week, but we started updating our living room this past weekend and I am just so excited about it that I wanted to share with you guys all about it! Our living room is the very first room you walk into when you enter our home. I've never loved the decor we've had in it over the years and the layout of the room always bothered me.
Since we've moved back into our town home, I knew the living room was one of the first rooms I wanted to tackle. Now that our master bathroom is all finished, I can finally focus on the living room and take my time with transforming it into a room that we love! Here is a photo of it on the day we moved back in: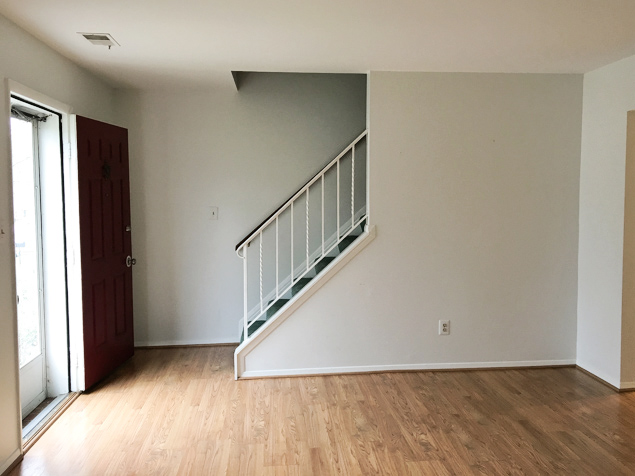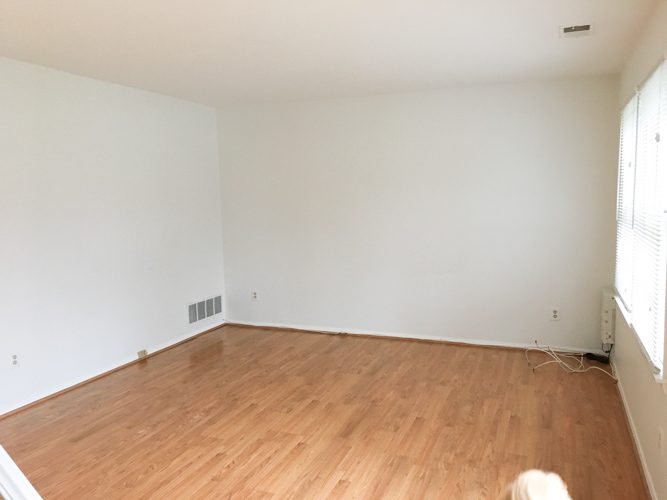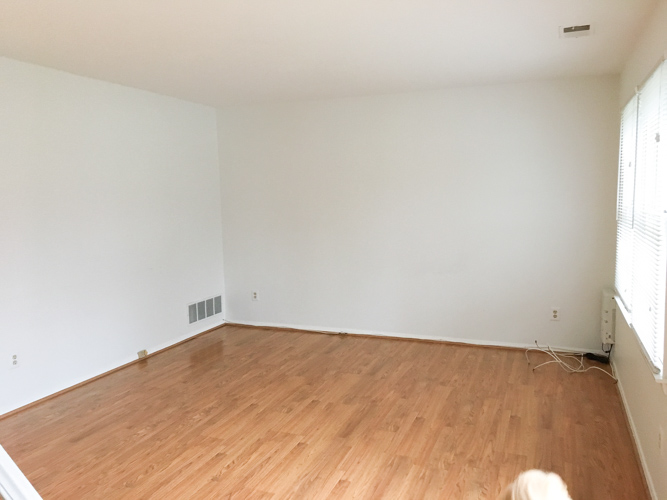 And here are some photos of the living room as of last week, basically a hot mess of items since we just kind of threw things in here when we moved: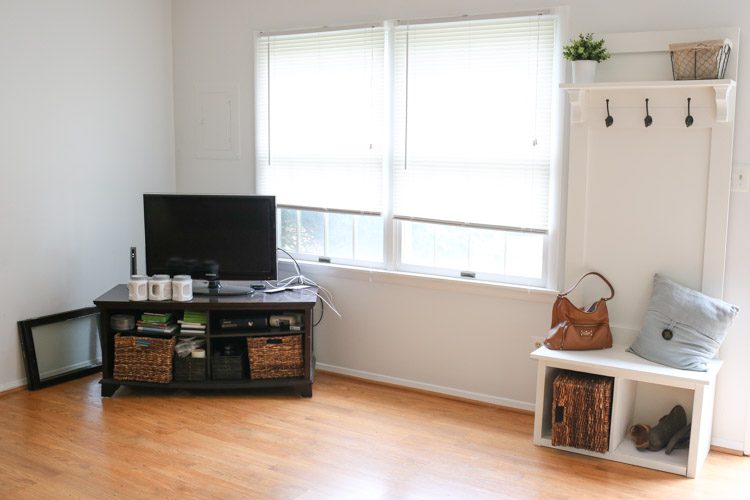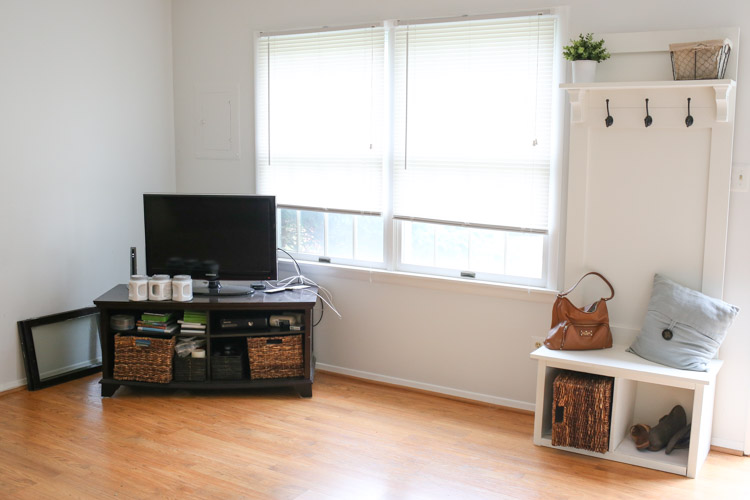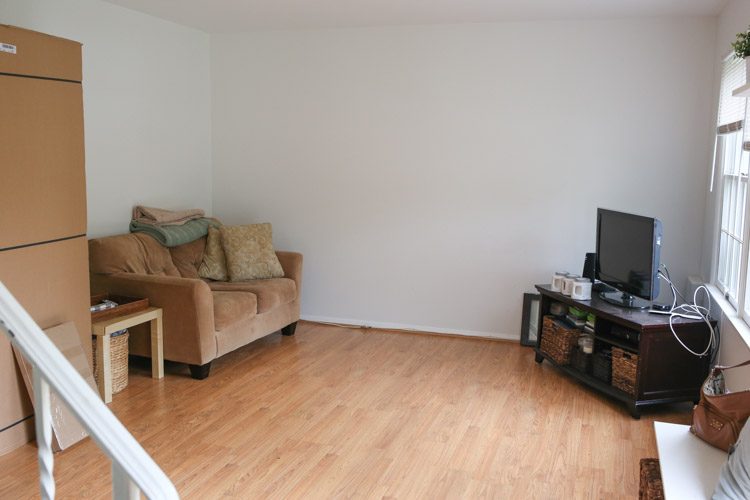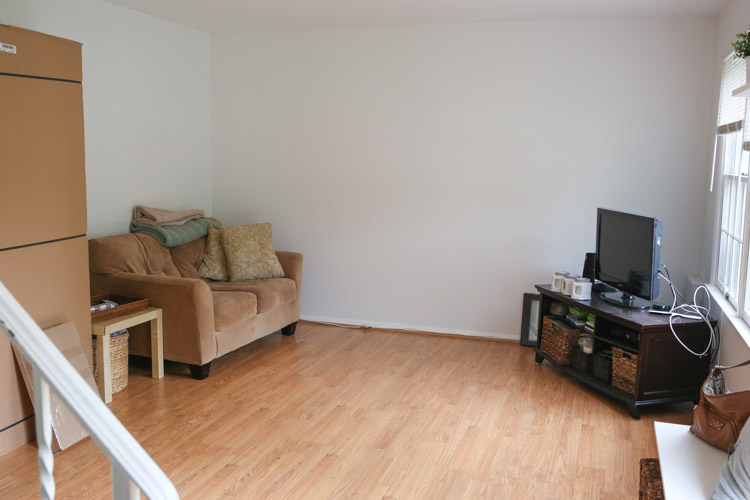 As the photos show, our living room is pretty bland, with not much character or pretty details. The following words describe the style and feeling I want for our living room makeover: cozy, welcoming, beautiful, modern farmhouse, light & airy, and classic. I've been pinning living room photos for awhile, here is my Pinterest board full of ideas. Plans for our living room makeover include:
Adding two shiplap accent walls
Fresh paint on all the walls, door, and stair rail
Replacing the baseboard molding with a chunkier, pretty molding and maybe adding crown molding
Trimming out the window with pretty molding and adding new blinds/curtains
Lots of new (budget friendly) furniture and decor, including several DIY projects (obvi!)
Note, this post contains some affiliate links for convenience. For more information see my disclosures here.
Last night I couldn't sleep because I am just super excited for this living room makeover and I can't stop dreaming about it and planning it out in my head haha! Below is an inspiration board showing some of the items I am planning for this space, as well as some wish items (like that dreamy pendant light). I am really trying to plan out this room better instead of just trying to make sense of it all in my head!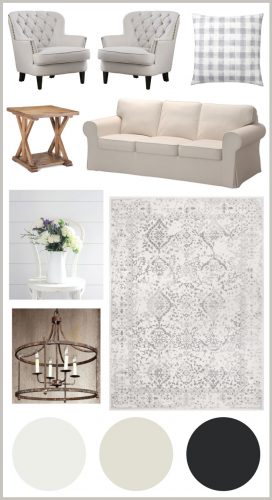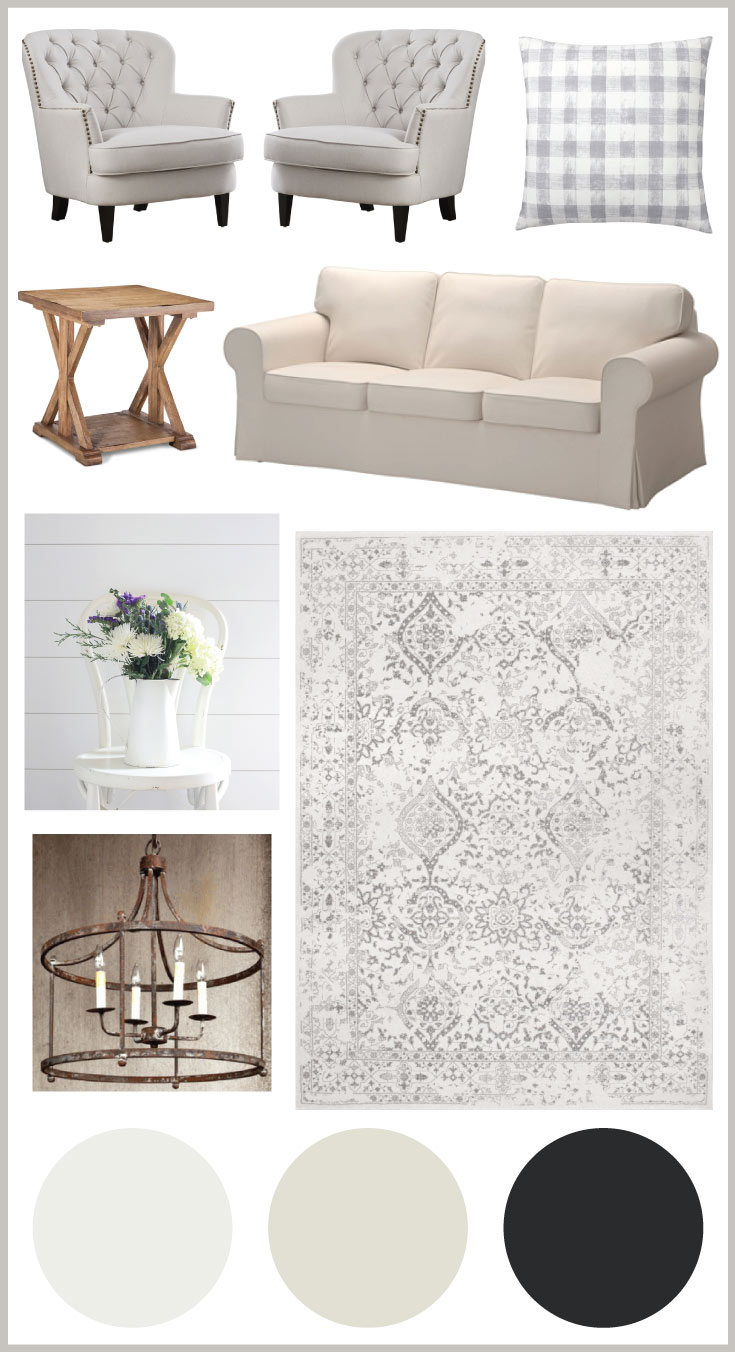 Sources: Accent Chairs, End Table, Pillow, Couch, Rug, Pendant Light

Over Memorial Day weekend, we took advantage of the mega sales and went ahead and bought the
IKEA couch
and the beautiful vintage style rug for a great deal! We also installed our two shiplap accent walls. If you follow me on
Instagram
, I shared this sneak peak of our DIY shiplap (BEFORE paint and molding) on my stories: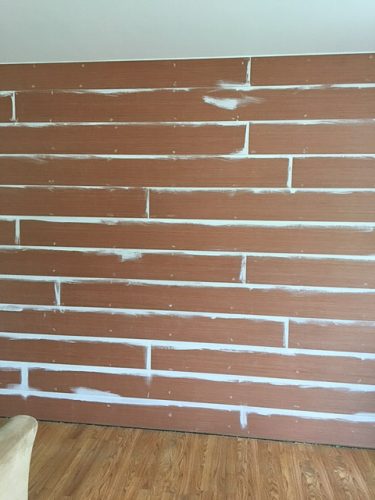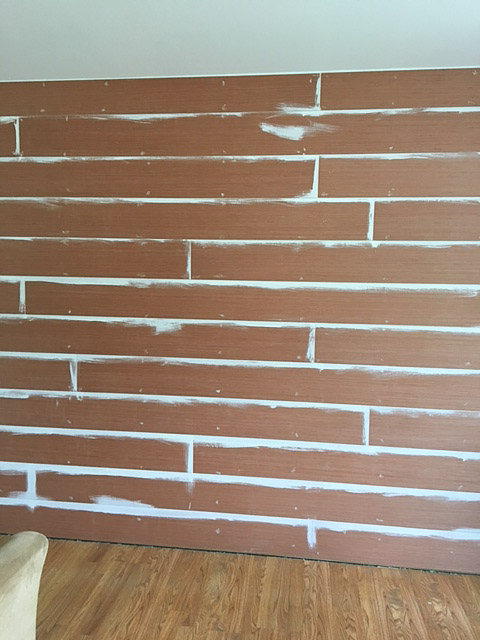 Since that photo, we've painted the two shiplap accent walls Alabaster (in Eggshell) by Sherwin Williams, which is the same color we used on our DIY board and batten in our master bath renovation. It's the perfect fresh, clean white with just enough warmth to it with no yellowish tones. For our other two walls in the room, I am trying to decide between doing them white as well or contrasting with a faintly light, warm gray. Oh decisions decisions! Paint colors are definitely one of the hardest decisions for me. Originally, I was even thinking a dark charcoal gray, but this town house is just too small and doesn't get much natural light, so dark paint colors are not very practical even though I love the idea of them.
Anyways, there are still tons of projects left for this space and I will be sharing plenty of sneak peaks on Instagram. I will also continue to share project updates and how-tos here on the blog and in my newsletter (which you can sign up for below this post or in my sidebar)! Next up in this space is finishing the painting, base molding installation, and a DIY TV stand!
Follow along on Instagram or Facebook for my latest projects, as well as Pinterest!

Save
Save
Save
Save
Save
Save
Save
Save
Save
Save
Save
Save