Well if you checked out last week's new home tour (the before renovation photos), I revealed the first room we were going to update in our house was the living room. Scratch that plan! I decided last minute to guest participate in the One Room Challenge, hosted by Calling it Home, where bloggers transform one of their spaces in 6 weeks. We are a little behind, so today I am sharing the week one post of the challenge, where we share what room we are going to transform. And on Thursday this week, I will be caught up and share the week 2 progress! Basically, it's going to be DIY day like everyday this week as I catch up and I am going to need lots of coffee!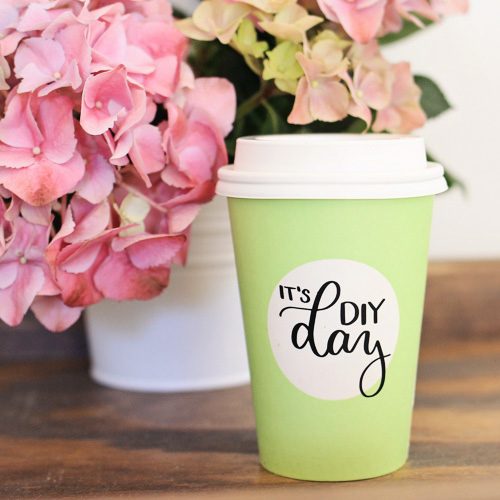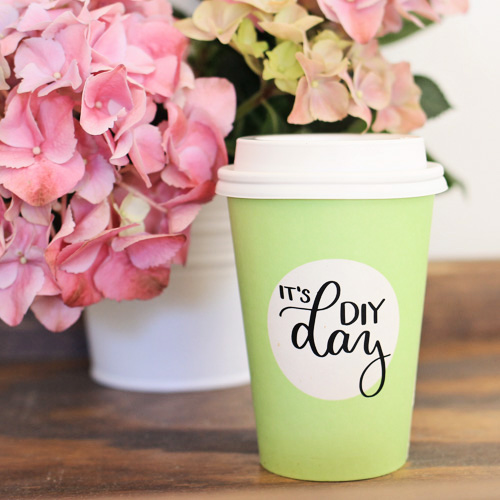 Brandon and I have decided to transform our master bathroom immediately for a few reasons. It is the only full bathroom in the house, getting daily use and it's really tiny and outdated compared to our previous apartment bathroom, so it's driving me crazy, I really want to make the space feel larger. I also feel that we can realistically transform the space in 6 weeks even though we both have a lot of other stuff going on (like work and still unpacking from our move).
When we moved into this house the first time (almost 5 years ago), the bathroom was hideous and we replaced the flooring, shower, and vanity and then left it at that. So, this is what it currently looks like since we moved in again last week: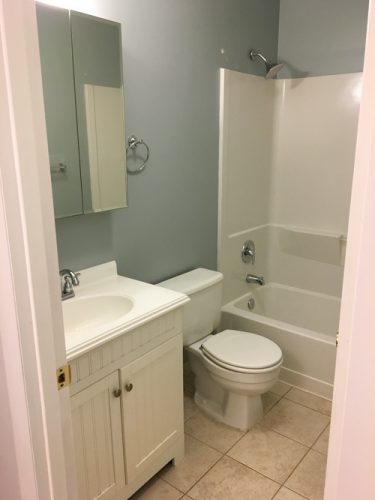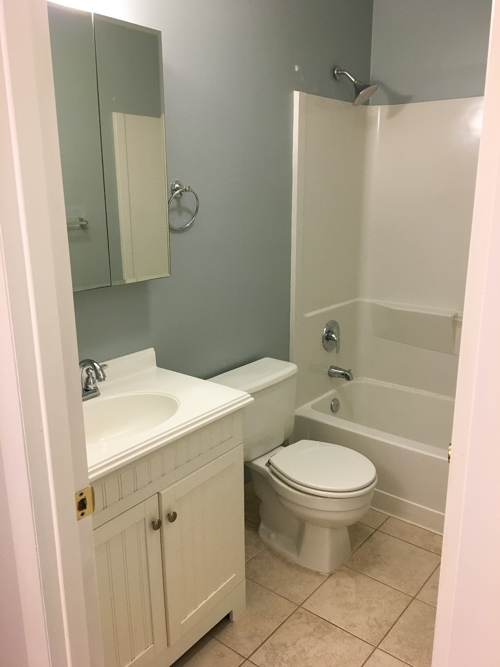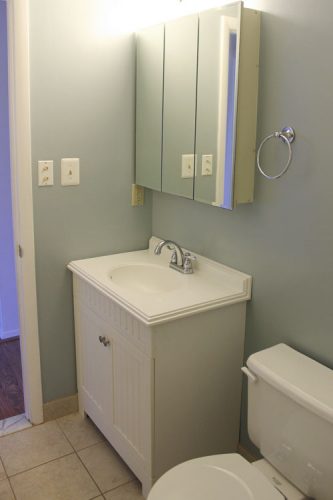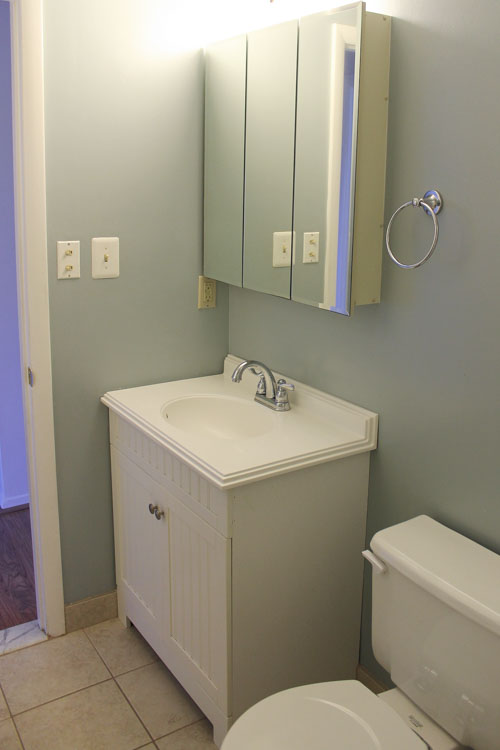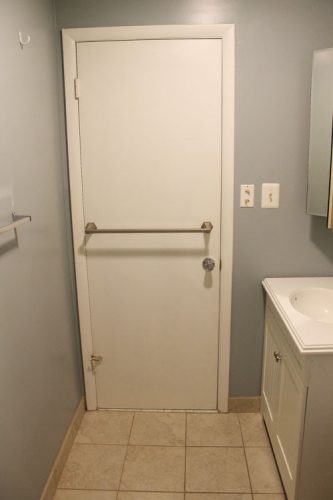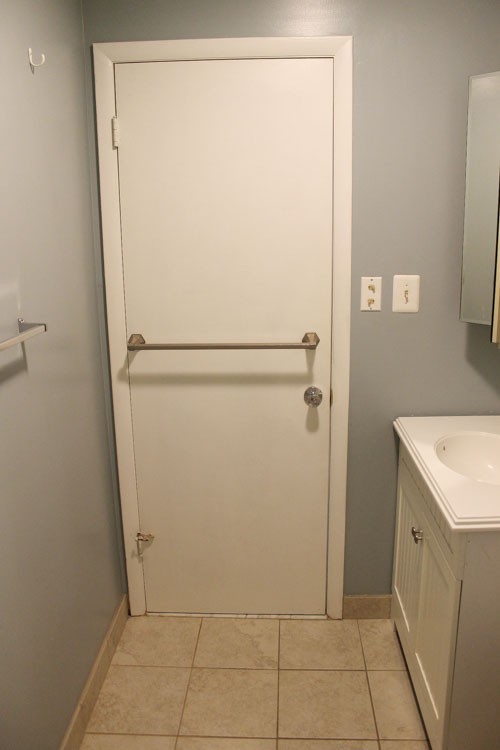 Not terrible, but not great. The space feels so small with the giant medicine cabinet and door taking over a lot of space. It also still feels outdated and just not my style. Here is what we plan to do:
Remove the door and add a sliding barn door (can't wait for this)
Add board and batten on the walls and paint the walls
Remove the medicine cabinet and replace with a vanity mirror
Replace the outdated light fixture
Add pretty, functional storage and rustic touches (lots of mini DIY projects here)
Overall, I want the bathroom to feel relaxing (spa-like), classic, and a bit luxurious and rustic. Unfortunately, I didn't have time to put a mood board together with pretty photos… But, here are some demo photos, I mean you have to start with the ugly demo to get to the pretty part!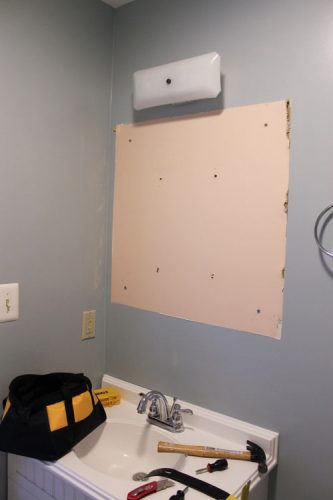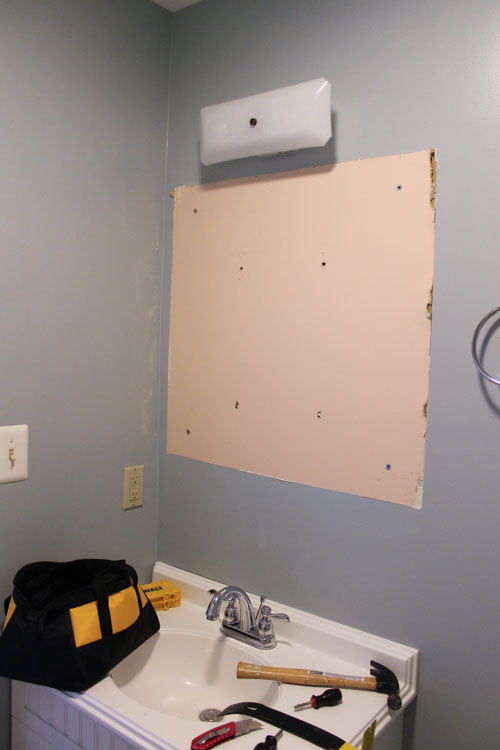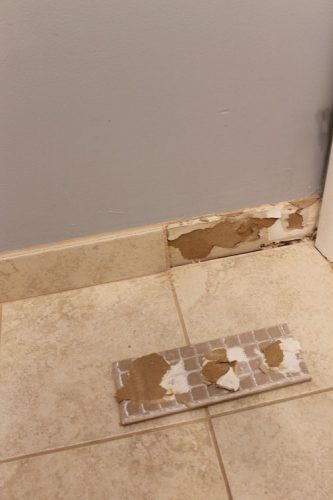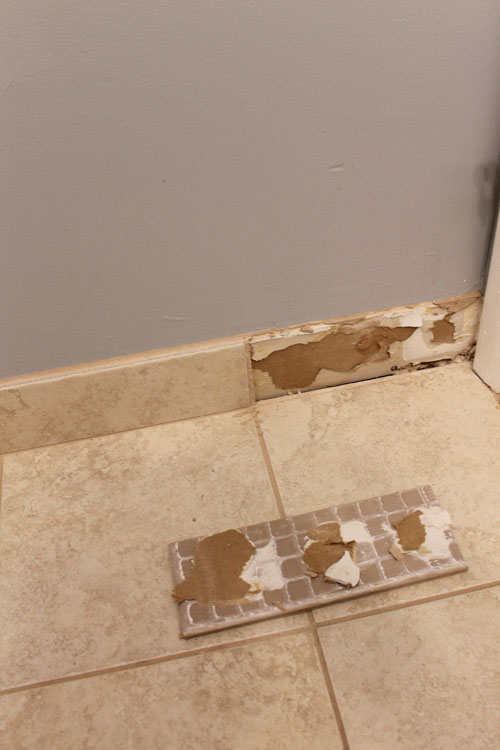 Stay tuned, on Thursday this week, I will be revealing our first completed project in the space, DIY board and batten, with the full tutorial on how we did it!
Follow along on Instagram and Facebook, as well as Pinterest to stay up to date on all of our new home projects!
Save
Save
Save
Save
Save
Save
Save
Save
Save