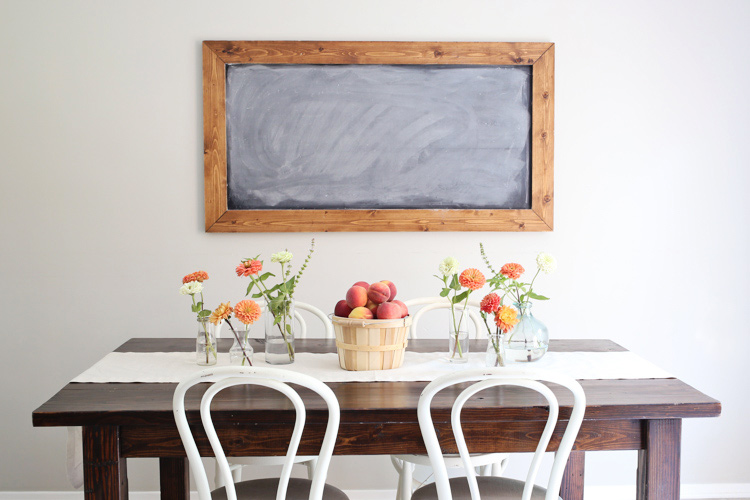 I know that fall is right around the corner and back to school ads are starting to pop up everywhere, but summer is still here and peaches are in season around us right now! Brandon and I decided to go peach picking this past weekend at a local farm. It was a lot of fun and the trees were full of fresh, ripe peaches!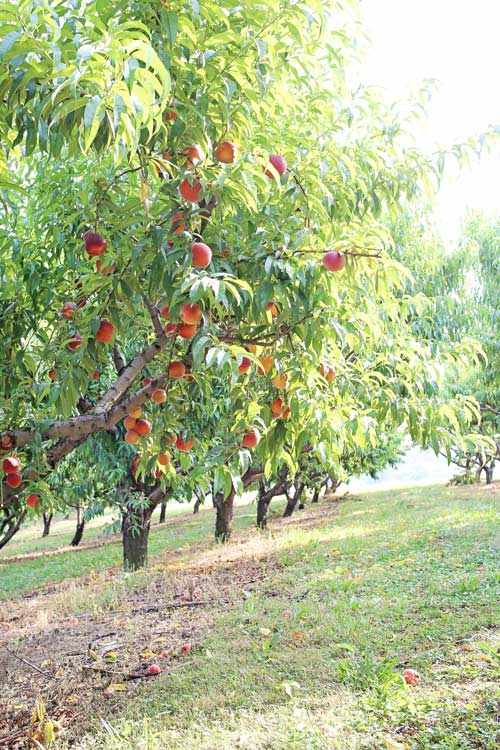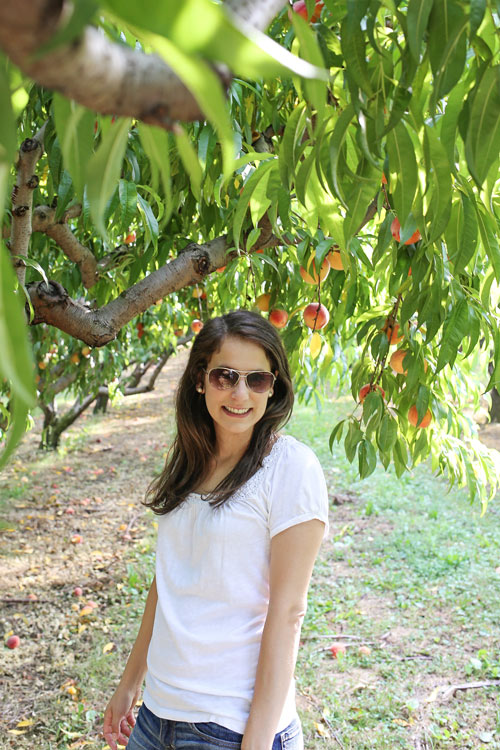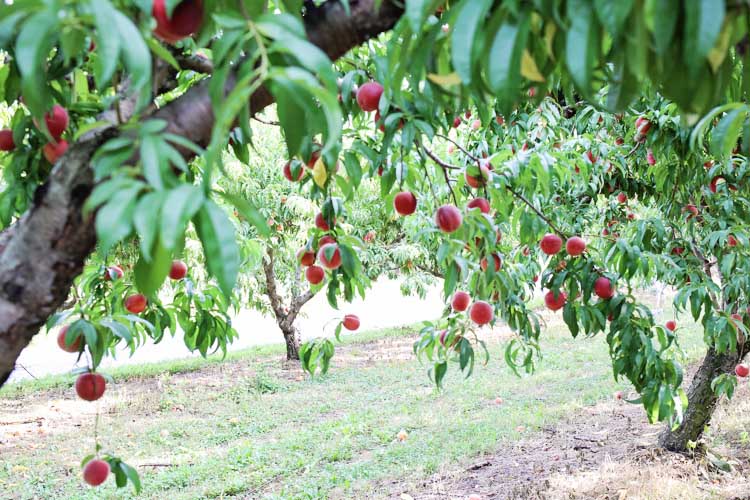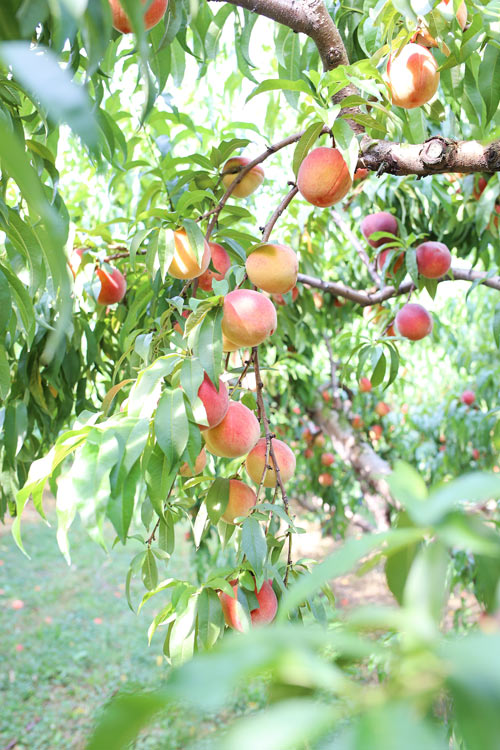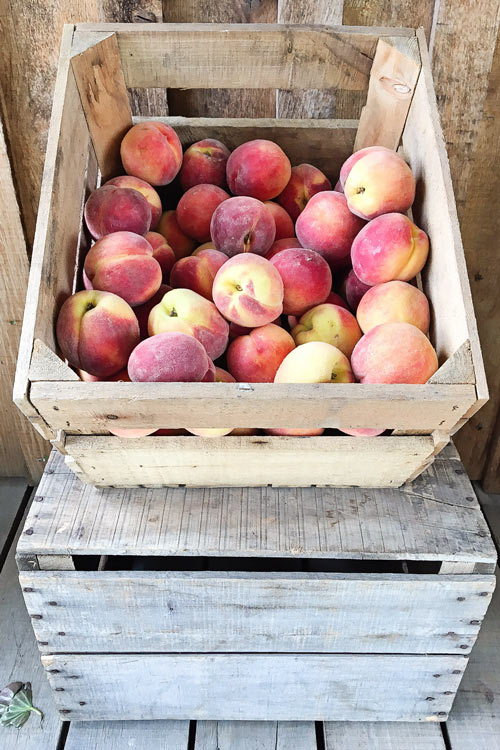 Note, this post contains some affiliate links for convenience.
With all of the peaches we picked, I thought it would be fun to turn them into a pretty, peach summer tablescape! I love walking by our kitchen table when it's decorated all cute rather than cluttered or empty.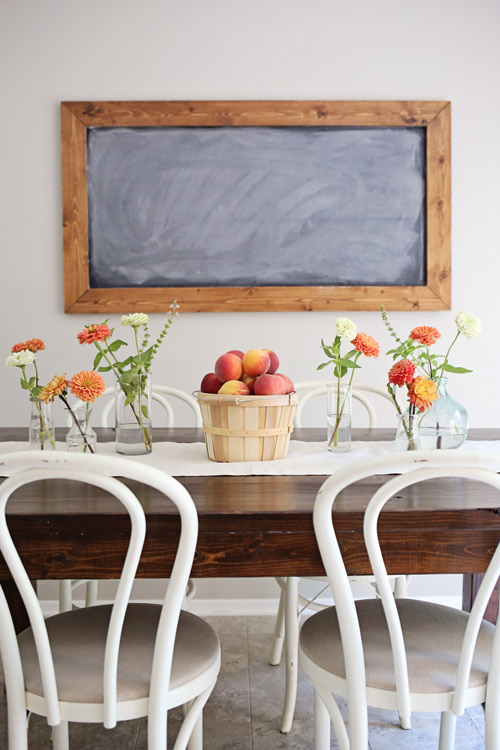 I think this peach summer tablescape would work great for a summer dinner party or just every day use! It was really easy to throw together using fresh, local produce and flowers that are currently in season. I love when decor looks pretty and effortless, but it actually only takes a few minutes to put together!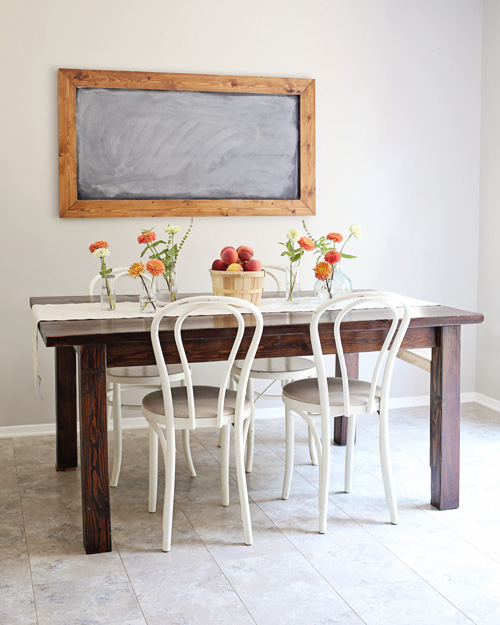 I bought the peach basket at local craft store, but you can find them online here. I'm planning on using it for my fall decor too! And I finally bought myself this natural colored table runner (similar here), which I love too. It's a beautiful, linen type texture and the neutral color will work year round with our decor, plus it was less than $13!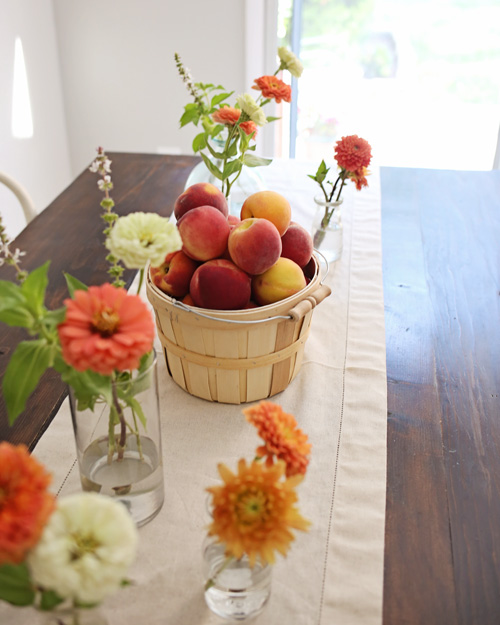 I collected various glass bottles and vases from around our house and filled them with fresh, peach colored flowers I picked up from a local flower farm. Most of them are zinnias which grow in all different fun colors, but I also picked out a few baby dahlias that were just starting to become available! I love dahlias and am actually growing some of my own this summer but they haven't quite bloomed yet.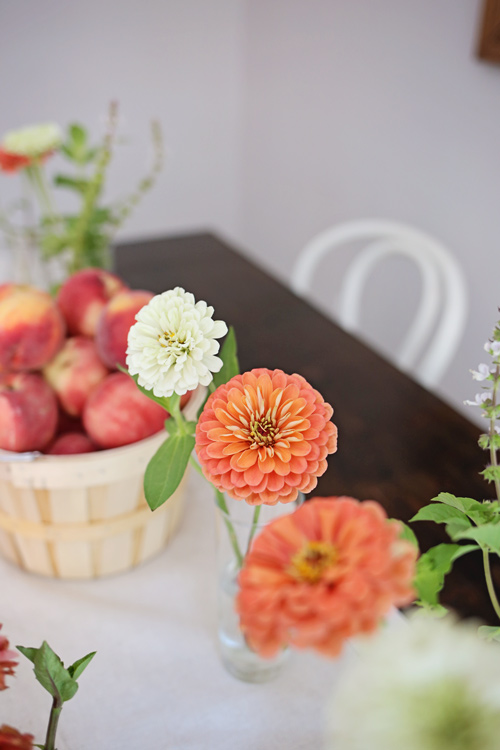 What do you think of my peach summer tablescape?! Have you used any local produce for a tablescape or centerpiece this summer? Hope you have a peachy week! Ha I couldn't help myself with that one!
Thanks for stopping by, you can follow along on Instagram and Facebook for my latest projects!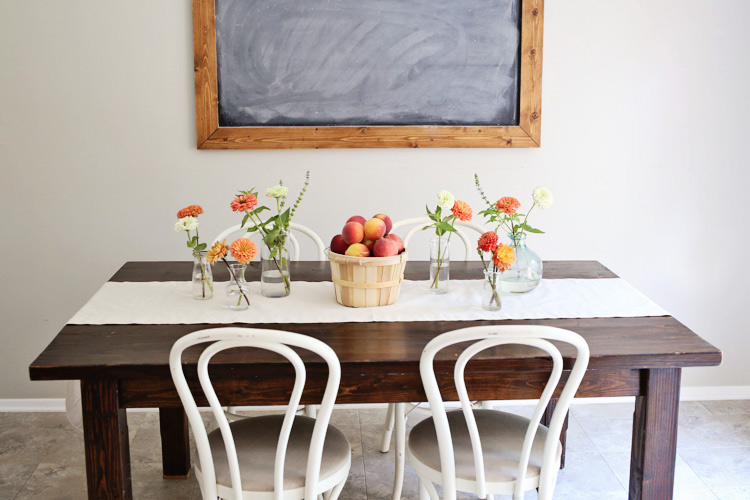 Save
Save
Save
Save
Save