We are currently in the process of making over our living room. I'm really excited to finish the space, but it's a makeover that really needs to be spread out over time because it involves a lot of new and repurposed decor and furniture pieces. I am incorporating DIY decor and handmade furniture where I can to cut down on costs, yet there are still some pieces I just want to buy, like a new accent chair!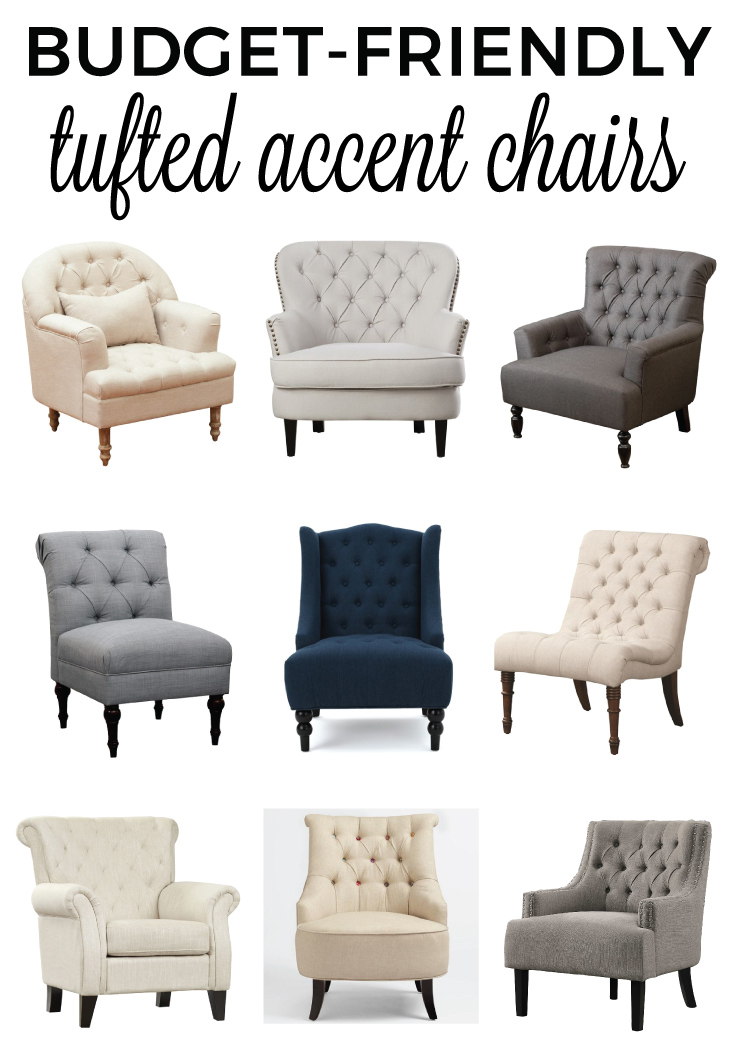 Originally, I had planned to do a set of two accent chairs with a little end table in the middle, but after getting our couch set up in the space, there is really only room for one accent chair and a small table.
For the accent chair, I want it to be tufted (for added style), a neutral color, and budget friendly ($270 or less). Also, I'd really like it to be pretty comfortable as it will be in a space we use a lot. Since I've been doing a lot of research on finding an affordable, tufted accent chair, I figured I'd share some of my favorite chairs I've found so far in case you are looking for one too! Also, the great thing about most of these chairs is that they come in multiple colors and with free shipping!
Note, affiliate links are included below for convenience.
Click the photos below to shop!


Which tufted accent chair do you like best?! I've narrowed it down to two from the chairs above and hopefully I can make a final decision soon! Once I do, I will definitely share on Instagram and Facebook and let you all know how I like it in our living room space!
Follow along on Instagram or Facebook for my latest projects and our living room makeover progress!
Save
Save
Save
Save
Save