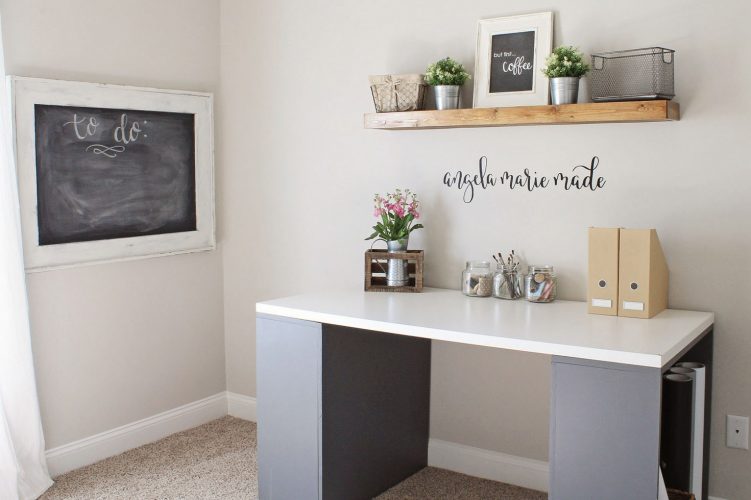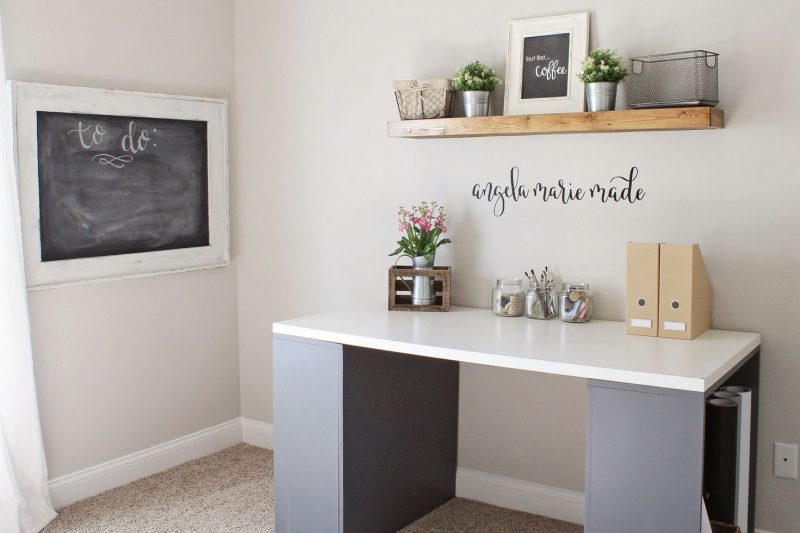 Wow! I am really excited to finally be writing this post! It seems like my office makeover has been in the works forever! When I started spending a lot more time in my home office about two years ago, I realized the space was cluttered and uninspiring, it was pretty much just a mismatch of stuff. I wish I had a before photo of my office, but it was so long ago that I never did take one and I slowly began implementing all of my ideas. Of course there are still some small things I'd like to add or change, but I am so excited to share the reveal with you all now that the major projects are complete!!!
Almost all of the furniture and wall decor was either a DIY build or a refinishing project! It saved me a tonnnn of money and I was also able to customize a lot of the decor, furniture, and storage to exactly how I wanted it. The overall decorating style I was going for was rustic chic because I love a cozy, rustic home, yet it's my home office, so I needed some feminine touches mixed with lots of functionality and organization.
I've included a full source list at the bottom of the post!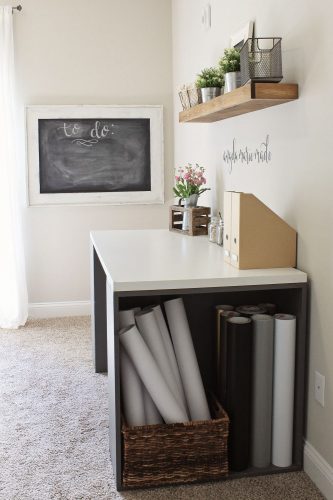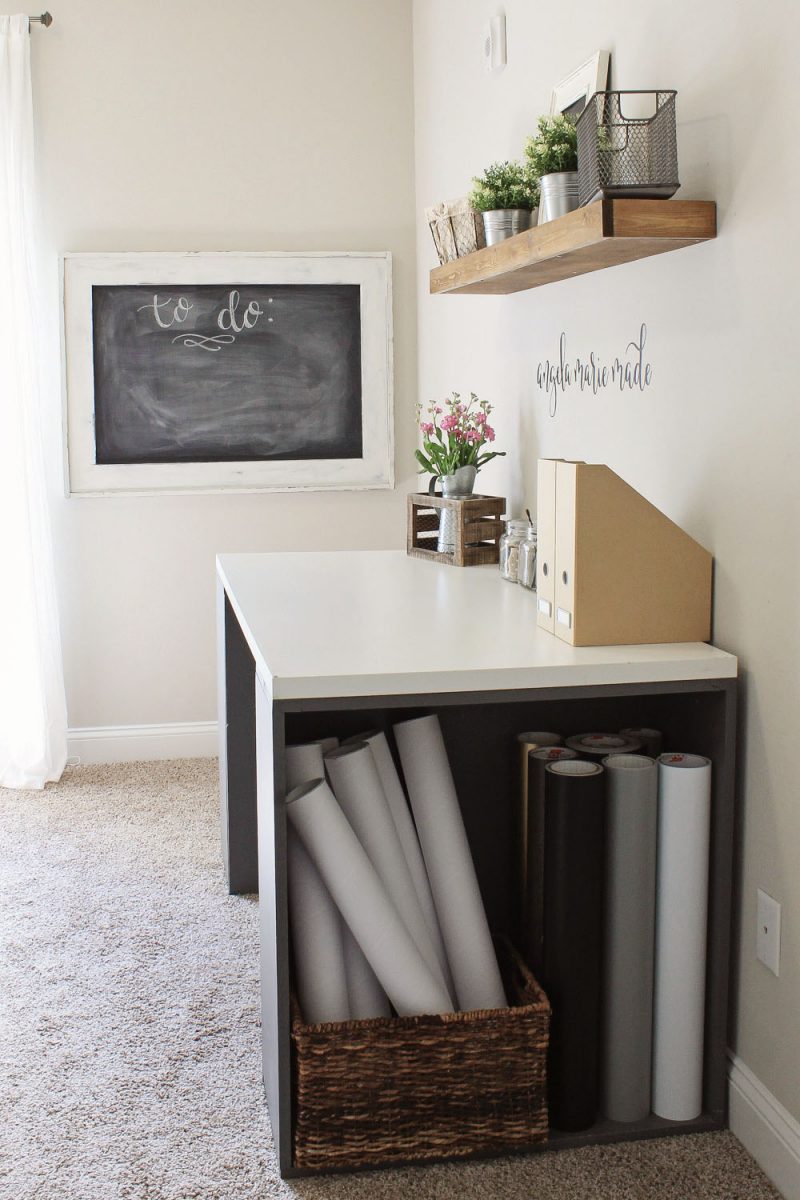 The large craft desk was my very first office project that I built with Brandon and it has been super functional for all my DIY needs. The floating shelf was a more recent build, the building steps can be found here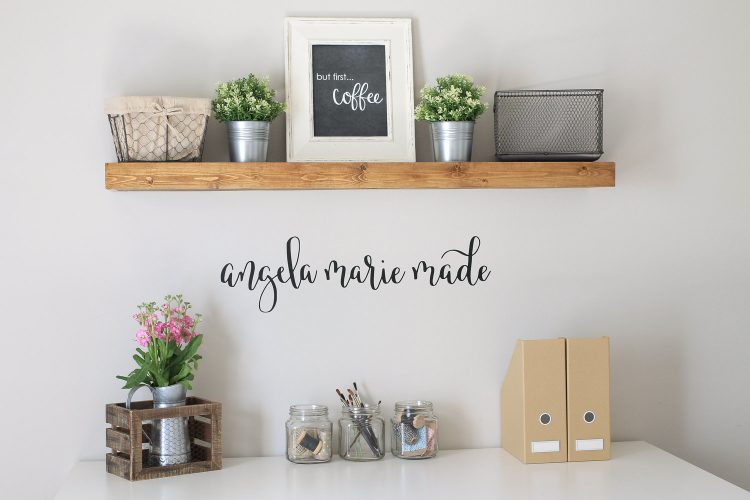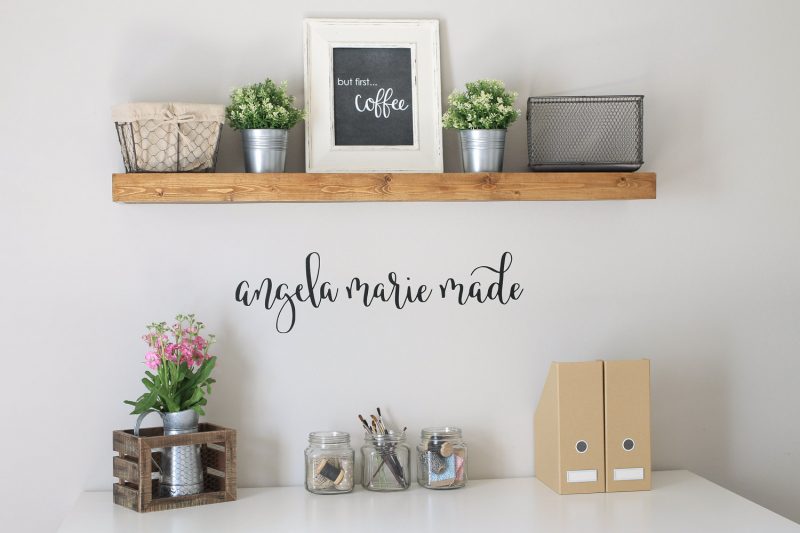 The Office Storage Bookcase is one of my favorite pieces I've ever built. I designed it to maximize storage space in a smaller room by making it nearly 8 feet tall and it has 9 cubby shelves, a huge drawer, and base cabinets for more hidden storage. It holds most of my crafting supplies and papers! I think it really is the focal point of my home office!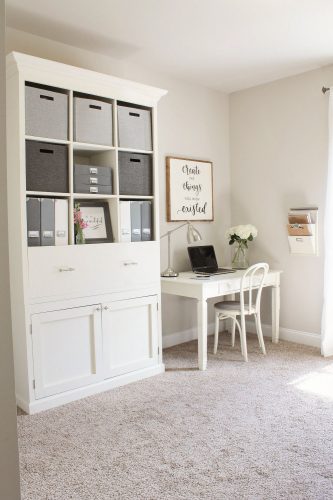 The Wood Framed Calligraphy Sign was another DIY project, you can find the tutorial here, and you can also download a free printable of the calligraphy design on the sign! For my computer and writing desk I took a break from building, but I did refinish it to match the rest of the office!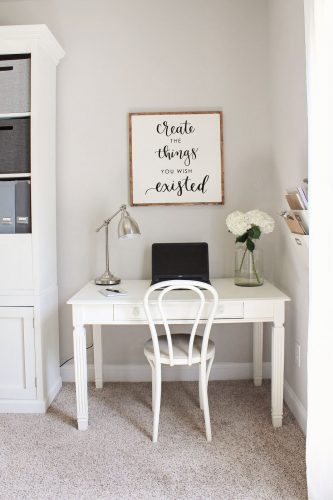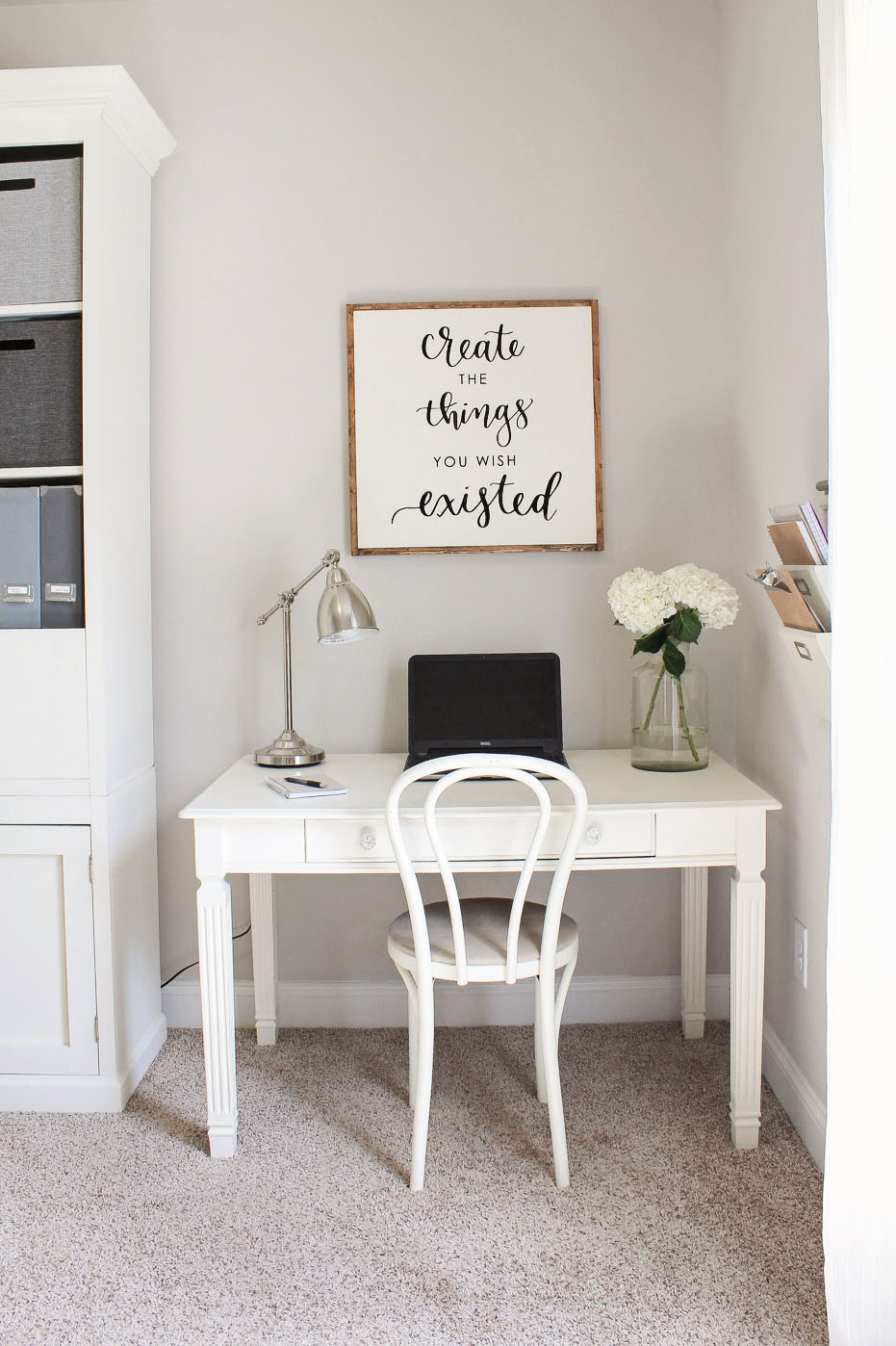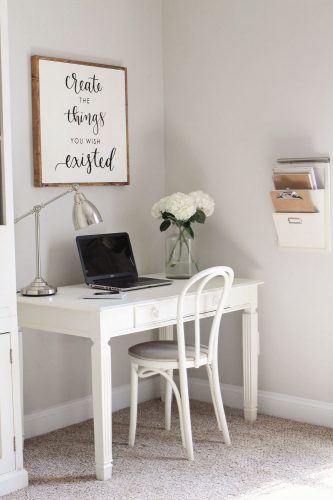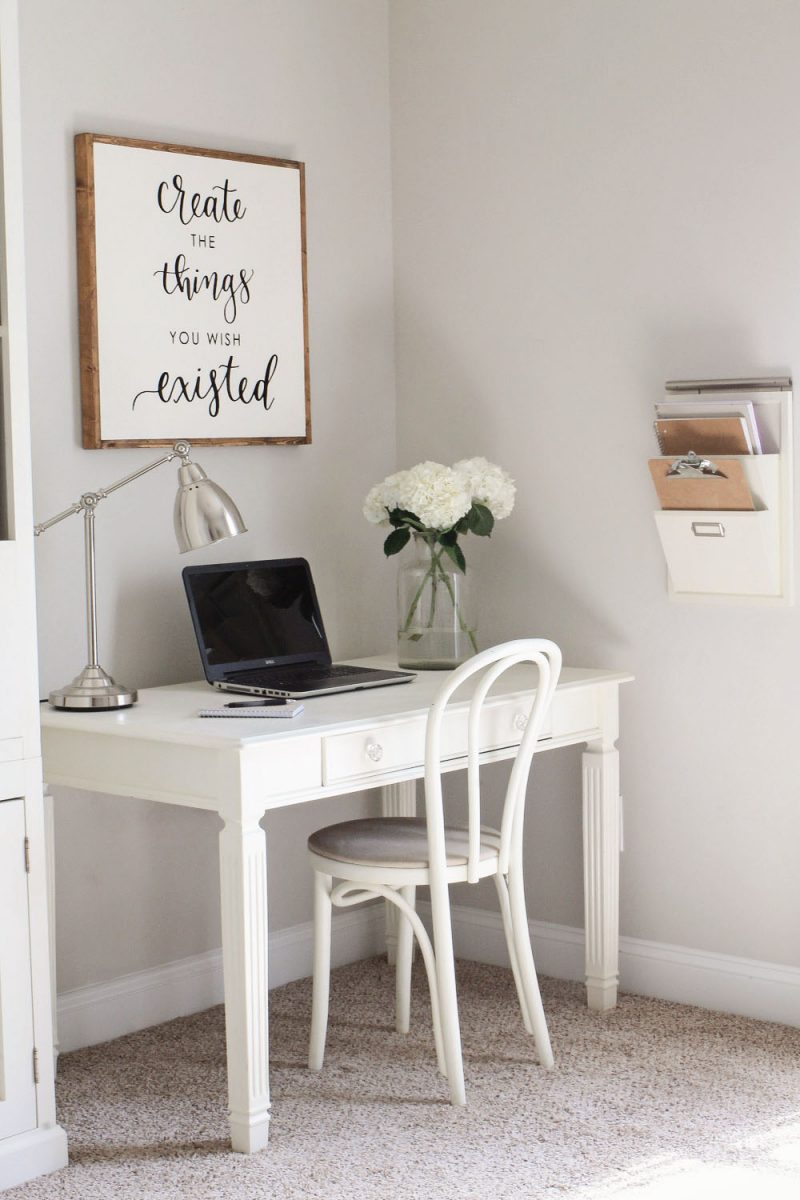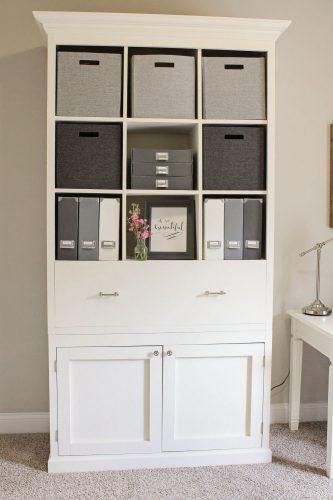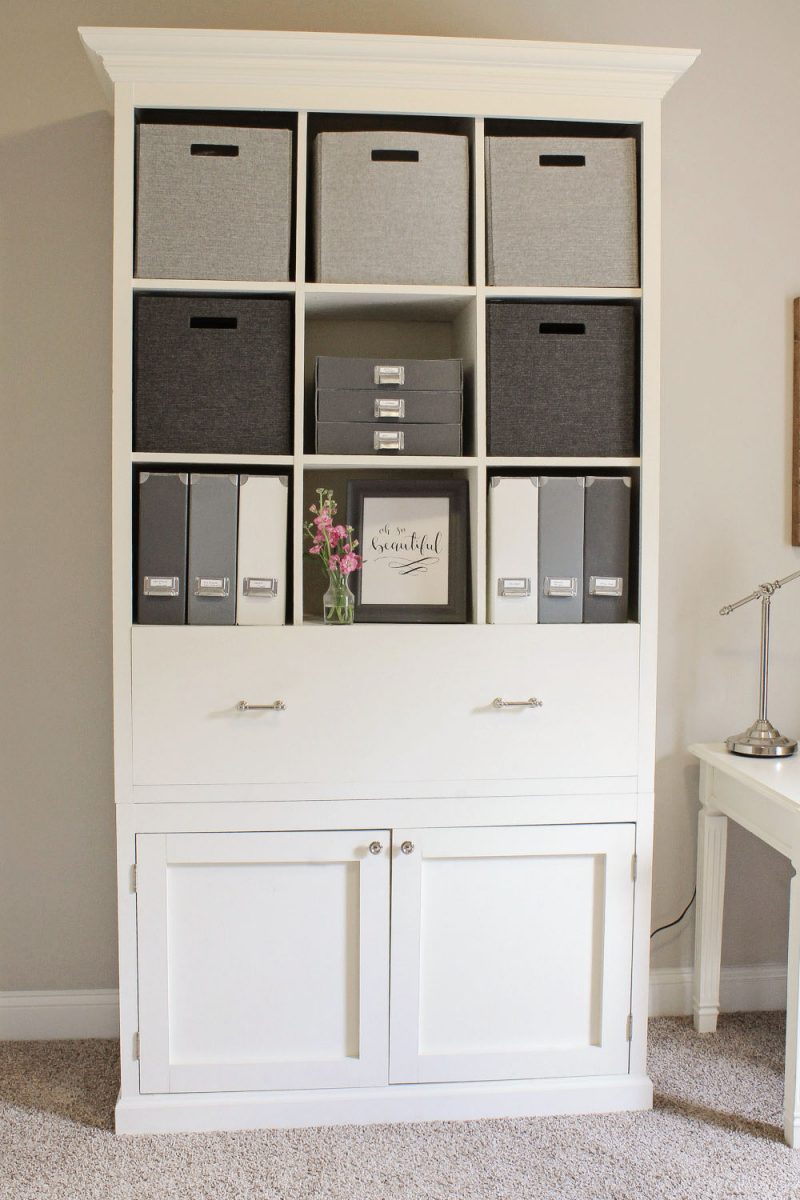 My IKEA Hack Magazine Files have been really functional as well for providing pretty storage! Originally, the white ones were pink, but I painted them white to be more neutral. The Oh So Beautiful print can be found in the Angela Marie Made Shop.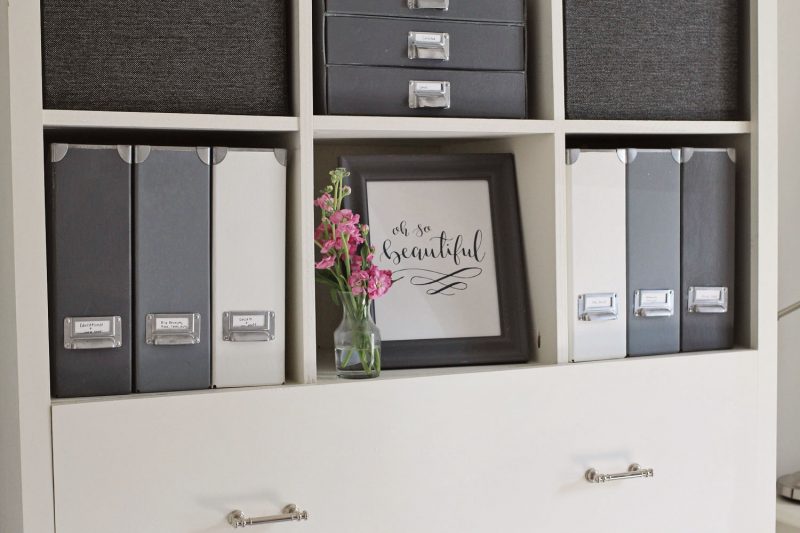 Finally, this chalkboard was a DIY project too and also a special paint job…but that's another story I will be sharing soon! I do use it for my daily to do lists all the time, so it's really useful and cute!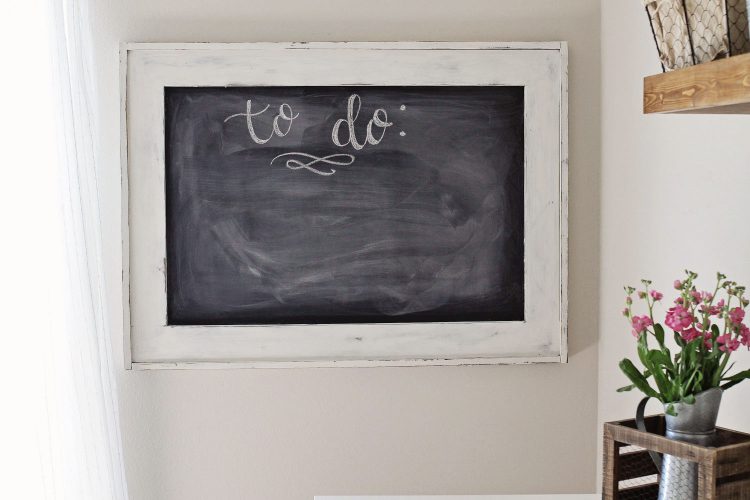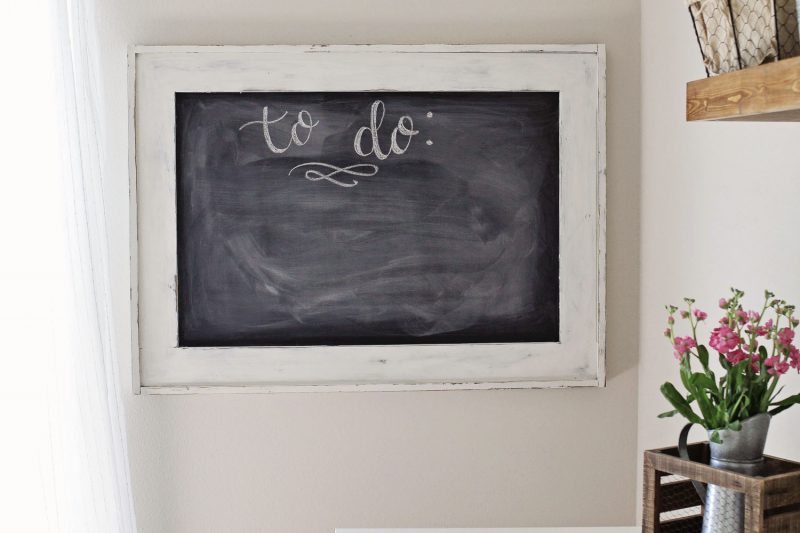 What do you think of my rustic chic home office reveal? Feel free to share in the comments or on Instagram or Facebook! This was my very first full room reveal on my blog and I am looking forward to the next room…which will most likely be the living room! Follow along on Instagram and Facebook for updates and behind the scenes photos! Thanks for checking out my home office reveal!
Note, this post contains some affiliate links. For more information see my disclosures here.
Home Office Source List:
Save
Save
Save
Save
Save