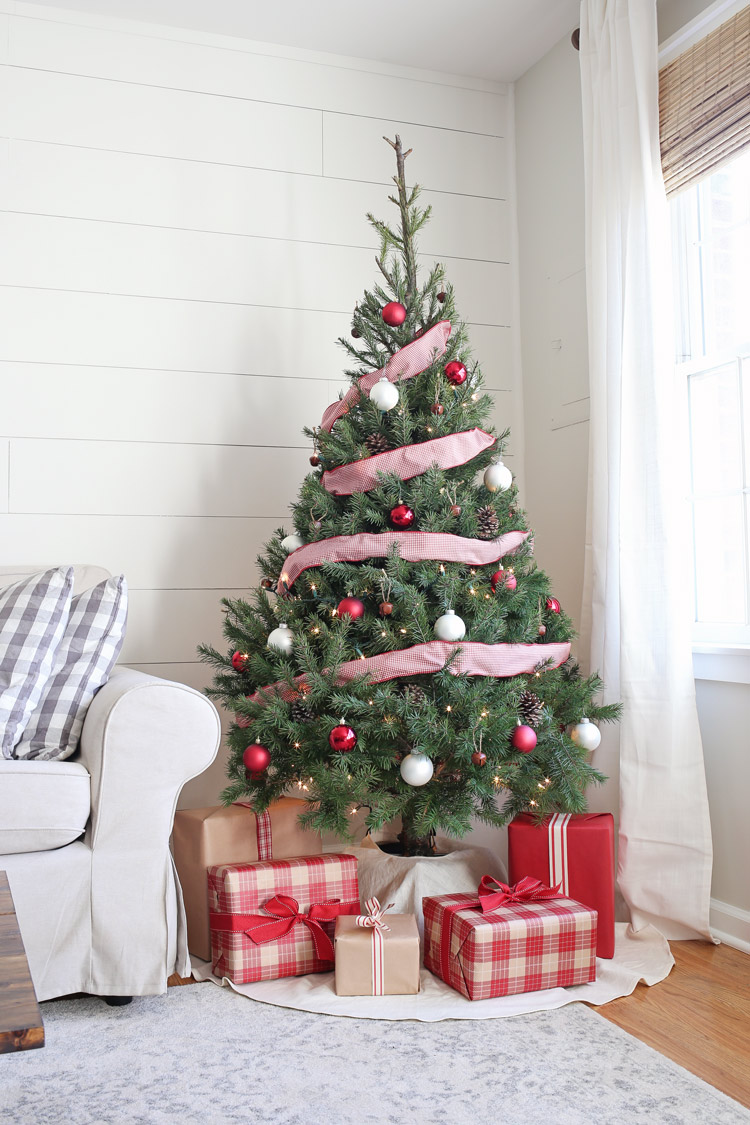 I've been waiting patiently to get our Christmas tree and start decorating for Christmas. We always get a fresh tree and the day after Christmas we went to the Christmas tree farm to get our tree! After searching for over an hour, we found the perfect tree!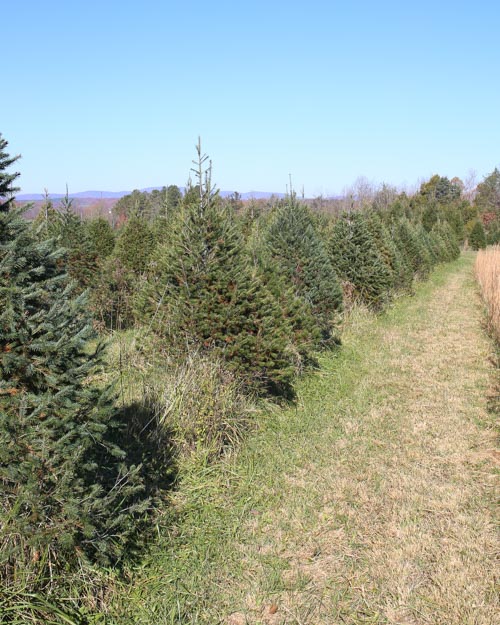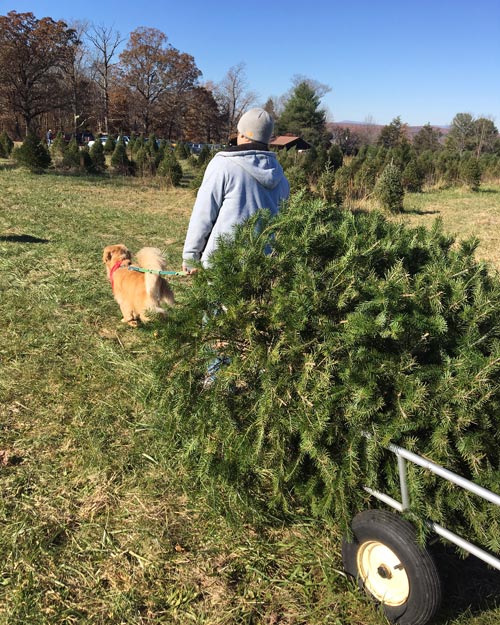 Since we were in Virginia visiting Brandon's family, I knew traveling back to Baltimore with the tree was going to be an issue, but I was so excited to get a tree that I didn't think through the logistics. When it was time to head home, I was concerned about traveling 4 hours on the expressway with the tree on top of the car. What if it flew off?! Or what if it lost a ton of its pine needles?!
We decided to put it inside the car to be safe, however since it was an 8 foot tree, it had to be shortened to fit in the car. Once I saw how much Brandon cut off the bottom of it, I was really nervous that he trimmed off way too much! It went from an 8 foot tree to an almost 5 foot tree!! But, once we set the tree up inside our living room and decorated it, it turned out really cute, despite being much shorter than I originally wanted. And I didn't need nearly as many decorations.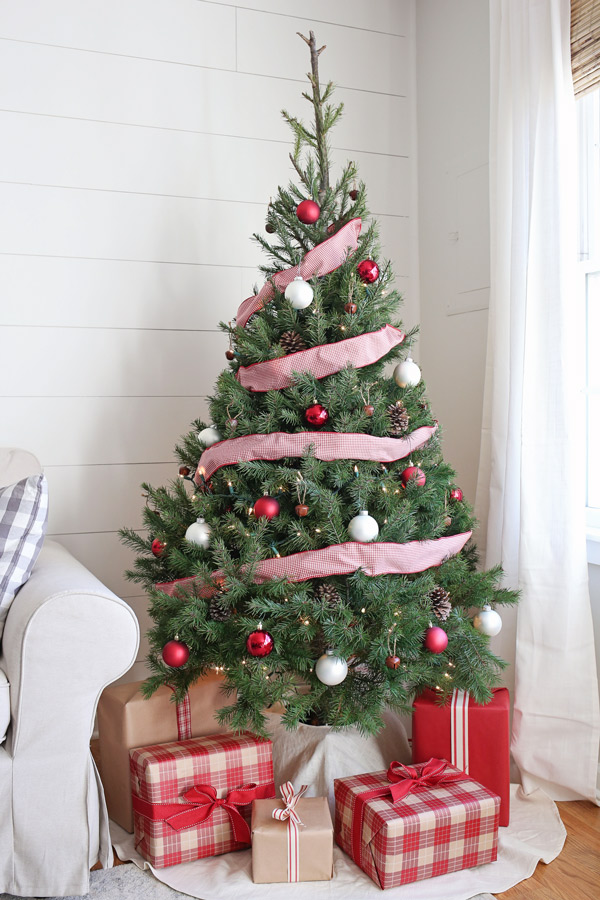 This year I really took my time planning out my Christmas tree decorations. I decided to go with a rustic, red and white Christmas decoration theme.
First, I added white lights, then I added a pretty, red and white check ribbon from Home Goods. I've actually never added ribbon to my tree before, but I love how it looks and really helps to give it style. Next, I added red and white ornaments to the tree, as well as cute, little rustic bells, which I'm obsessed with! The tiny details really help tie the look together!!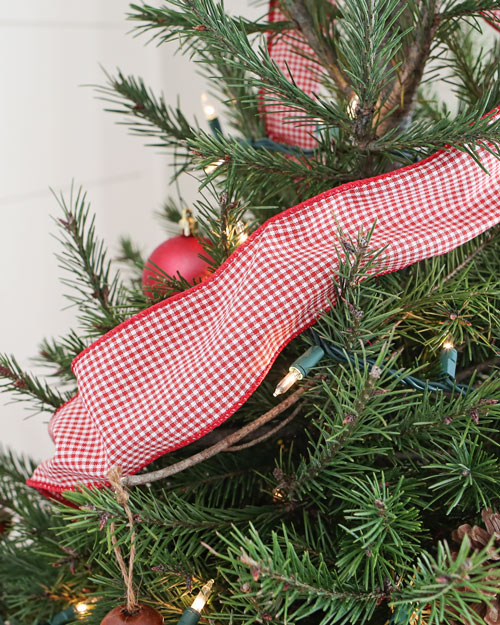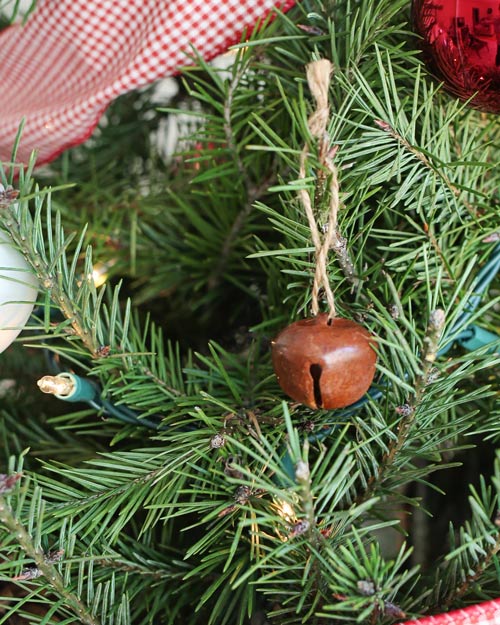 Finally, to add a more rustic look and natural texture, I added pine cones that I found outside. Originally, I was trying to tie string around them and hang them upside down which looked funny. Brandon suggested just placing them straight up and right on the tree, which worked great, since they naturally have grooves which stick to the tree well.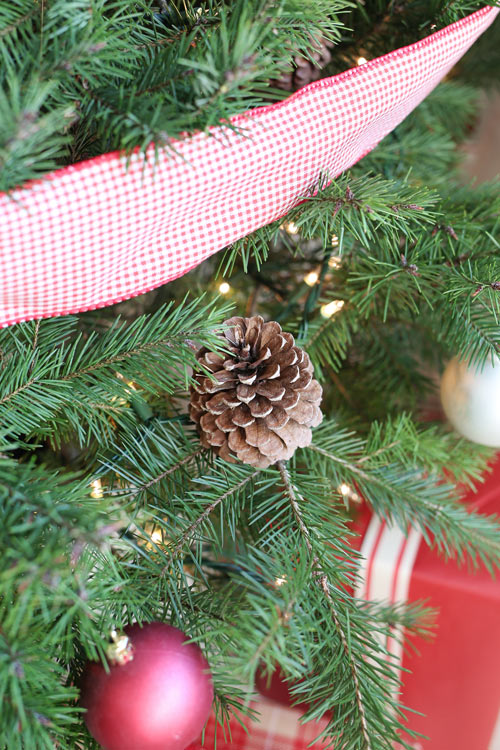 Also, for the presents under the tree, I used red, white, and kraft wrapping paper and ribbon to stick to my theme. I actually had to wrap empty boxes for these photos ha! I haven't received any of our Christmas gifts yet that I ordered.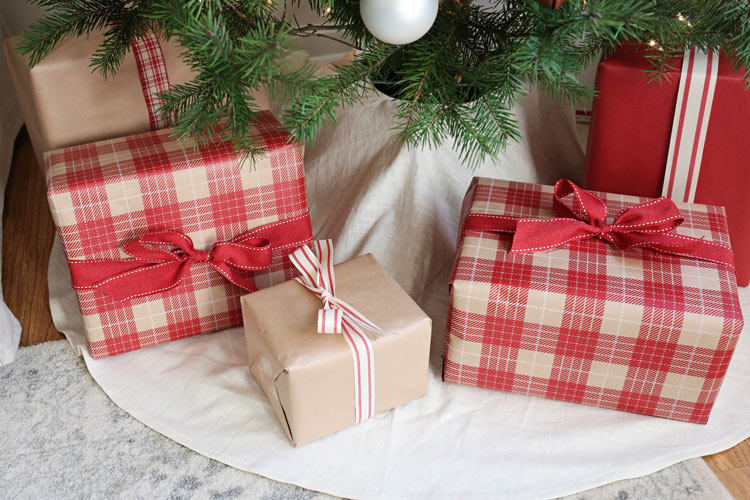 Overall, I love how our rustic red and white tree decor turned out! I can't wait to finish decorating for Christmas, there is so much more fun decor I have planned! Follow along on Instagram and Facebook for updates and sneek peaks on my latest Christmas decor and projects!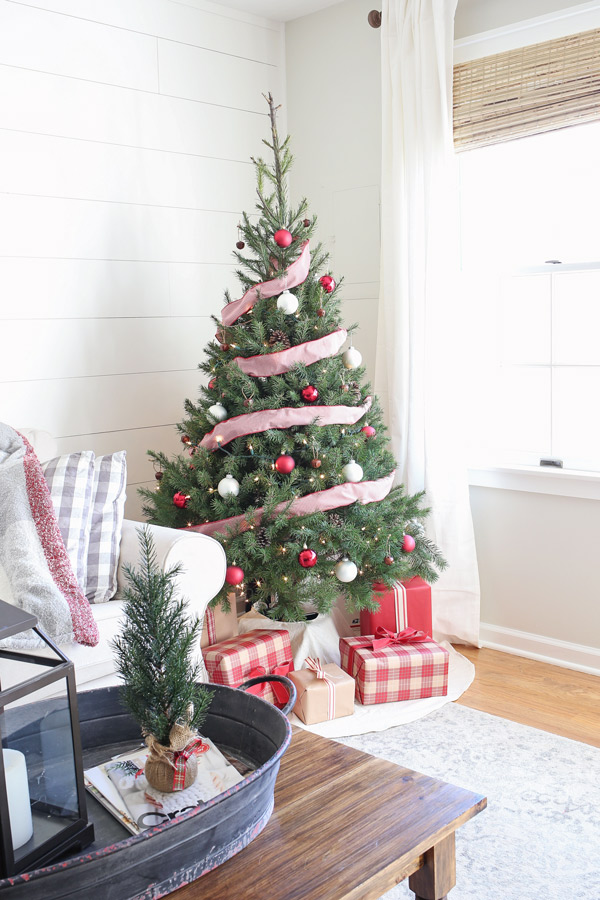 Rustic Red and White Christmas Tree Decorations Source List:
White Ornaments – Michael's
Red Ornaments – Walmart, 4-5 years ago
Bells – Joann Fabrics
Pine cones – outside but craft stores sell them too
Ribbon on tree – Home Goods
Wrapping paper – Joann Fabrics
Gift Ribbon – Joann Fabrics and World Market
White Linen Tree skirt – My mom made it, fabric is from Joann Fabrics