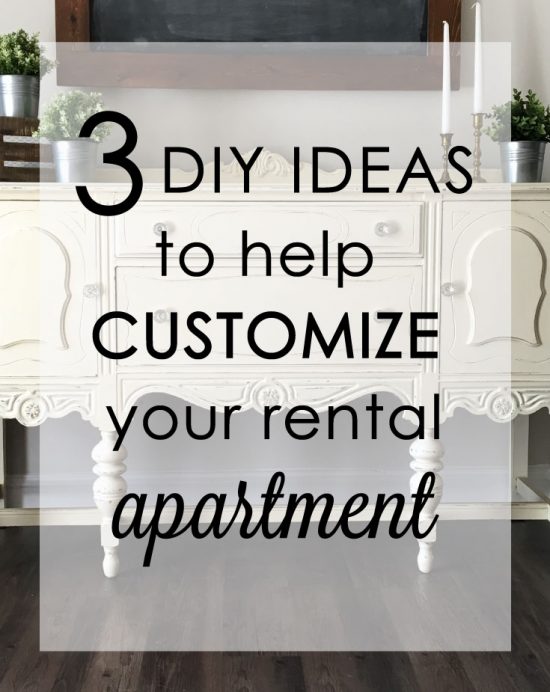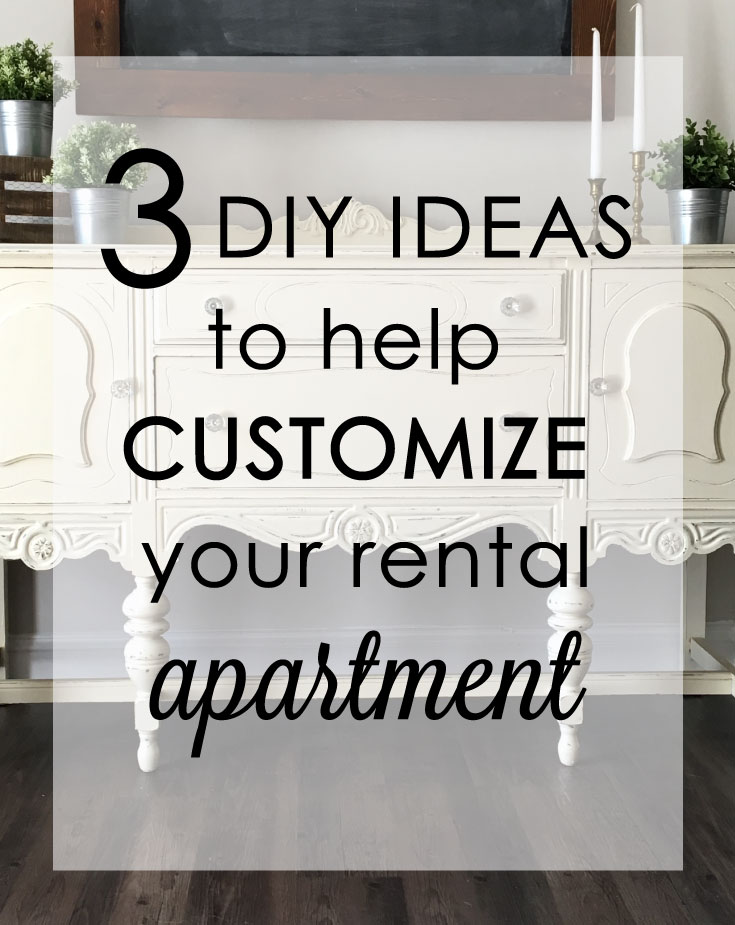 Living in a rental or apartment can be tough when it comes to trying to personalize your space and make it exactly the way you want! It can be even harder if you are a DIY lover and have a ton of project ideas but you just don't have the space to do them or for obvious reasons you aren't allowed to do them because of your lease terms. Below I am sharing three ways you can use DIY projects to customize your rental and make it feel more personalized!
1. Refinish one of a kind furniture pieces for your space
Adding one of a kind furniture pieces that you have refinished to fit your aesthetic works great for adding personalization to a space in a big way! It's also very budget friendly if you can find the pieces for a good deal at a thrift shop, estate sale, Craigslist, etc. For example, I found this vintage buffet on Craigslist for a good deal, but the original black color was totally not my style. With a little bit of TLC and some chalk paint, I refinished it and now it makes a big statement in my apartment and helps the space feel like it has some more farmhouse style that I love. Here are the before and after photos of my vintage buffet: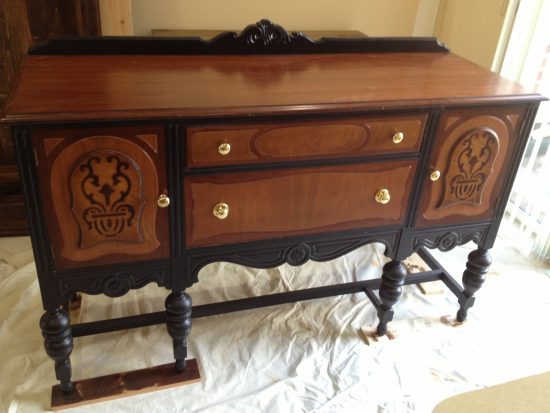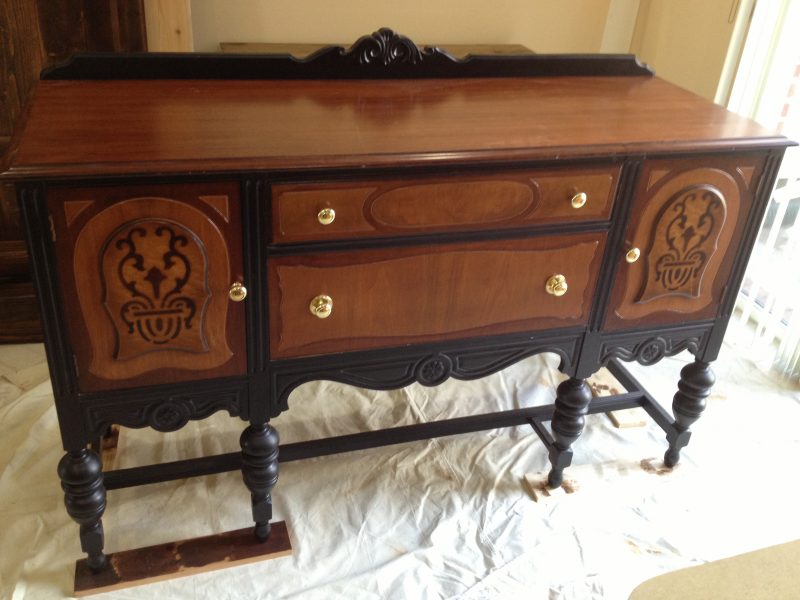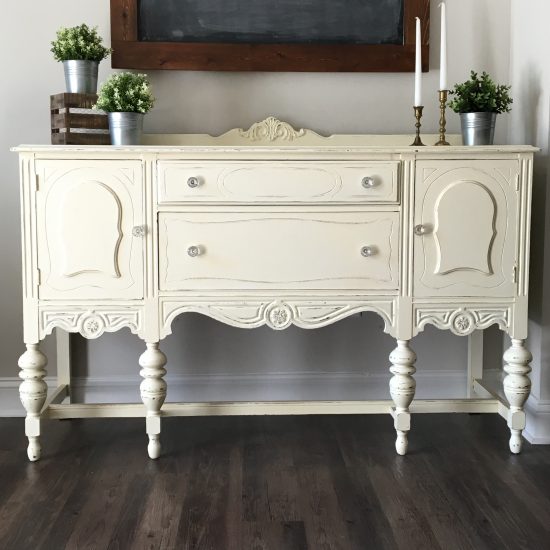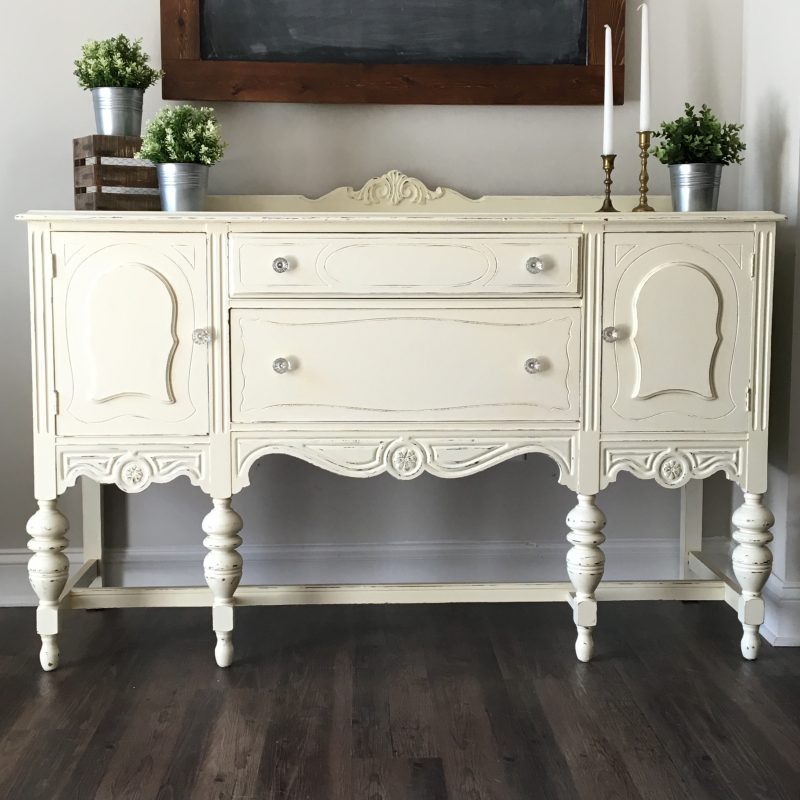 2. Utilize large DIY wall decor
Since making any major changes to the walls in an apartment which involves lots of holes is usually not allowed, try adding large wall decor items instead that really make a statement and fit your style. Ideas can range from gallery walls to cool paintings or art prints. And if you can't make any holes to hang these pieces, use command hooks or strips which don't damage walls.
I'd love to add shiplap to all my walls in my apartment, but I'm not allowed to do that. Instead, I'm trying to add large, rustic type pieces to help give off the same rustic vibe. For example, in my most recent home office makeover, I added this DIY wood framed sign which helped to add some rustic character to my office.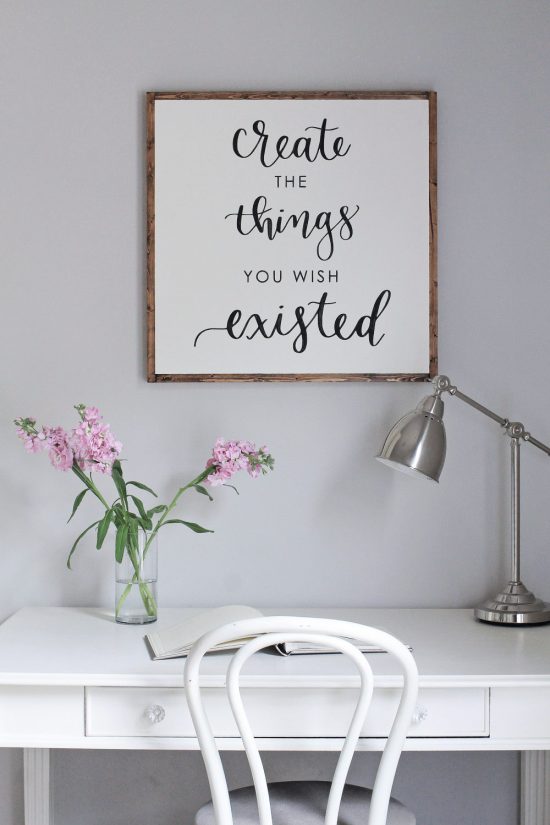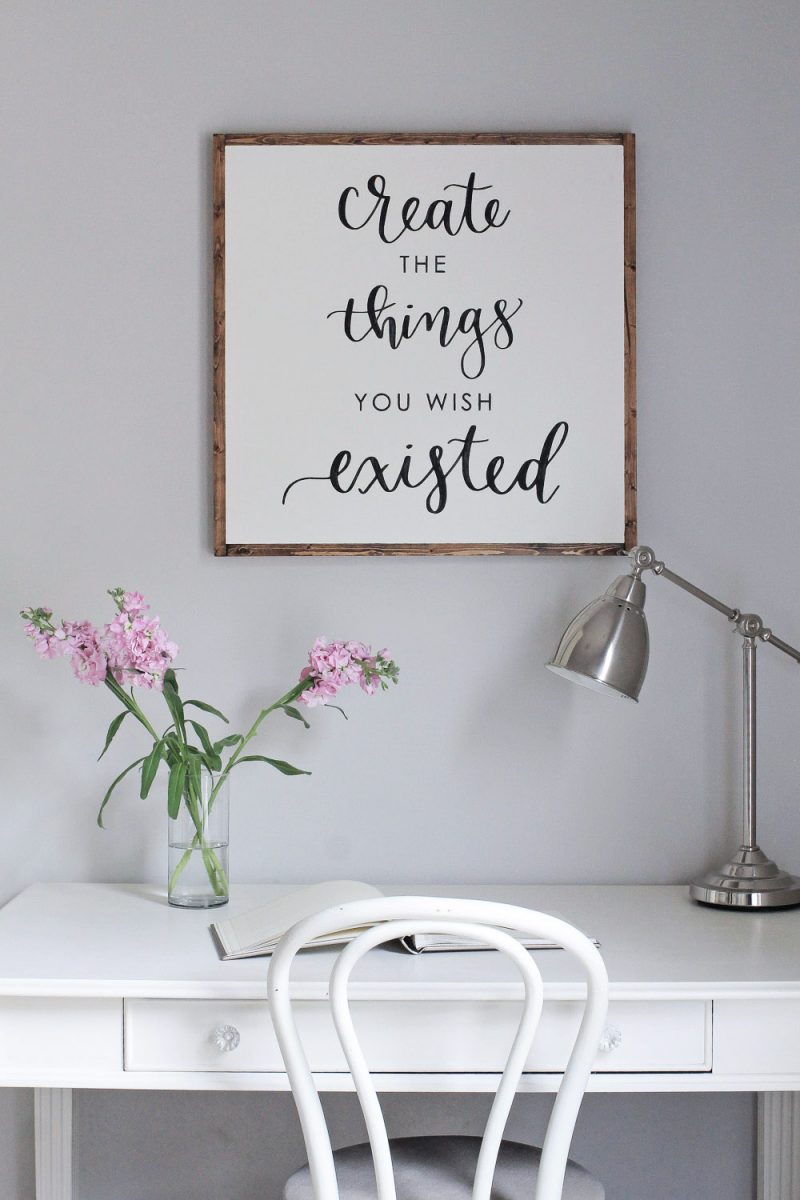 3. Make custom storage that is pretty & functional
Most rentals and apartments are lacking on space and storage, however adding some DIY storage ideas can be a great solution, but go one step further with it and make it pretty storage too which can help customize the space and again make it more your style! For example, I built this DIY entryway hall tree bench, which fits perfectly in my apartment's entryway and it adds extra storage and is super cute too! Since I obviously couldn't have a custom mudroom with built in cabinets (that I love dreaming about haha), this little hall tree bench is a wonderful alternative!
I hope these three DIY ideas for customizing your rental apartment have helped sparked some ideas for you if you live in a rental or even a small space! Be sure to follow along on Instagram and Pinterest for my latest projects, fun updates, and sneak peeks!
Save
Save
Save
Save