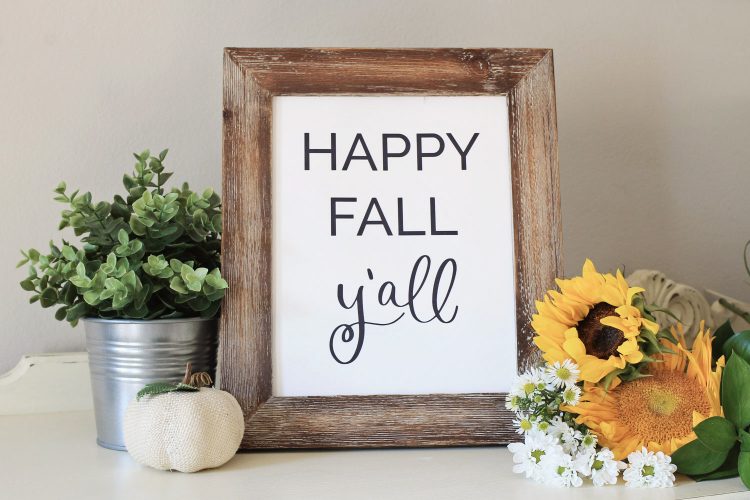 Is it really already September?! It seems like the summer just flew by and after September 1st everyone is ready for the fall season! And this year I've never been more ready for fall, I think it's because this summer was super hot.
Anyways I haven't been on social media much the past few weeks as I have been busy planning the blog content for the rest of the year (with some exciting projects in the works). I've also been busy working on new products and designs for the shop! Next, week I am launching the fall collection with our new product line and I seriously can't wait! Follow along on Instagram for all of the fun fall updates!
With the fall line launching next week, in addition to some lovely fall blog posts coming up over the next several weeks, what better way to celebrate than a free fall printable?! Happy Fall Y'all! Click the button below for the free fall printable!
Note, printable is for personal use only, no commercial use or selling is allowed. Thanks!

*If you have already subscribed, you can find this fall printable in the free printable library. If you haven't subscribed yet, just click the button above to get your free printable and access to the free printable library!
P.S. For tips on printing printables, check out my quick guide here!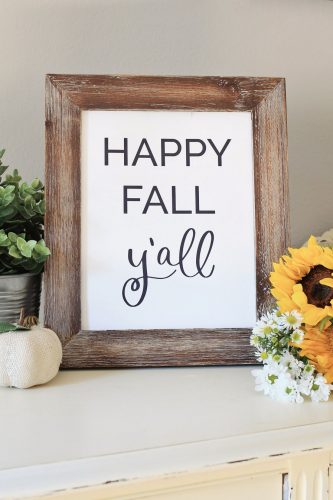 Save
Save
Save
Save
Save
Save
Save