With the start of summer, I've been looking for some fun, screened in porch decorating ideas on a budget. We have a back porch area that was converted into a sunroom. However, it feels very much like a screened in porch and part of our backyard area since all the windows open up with screens and our shed area is accessible from it.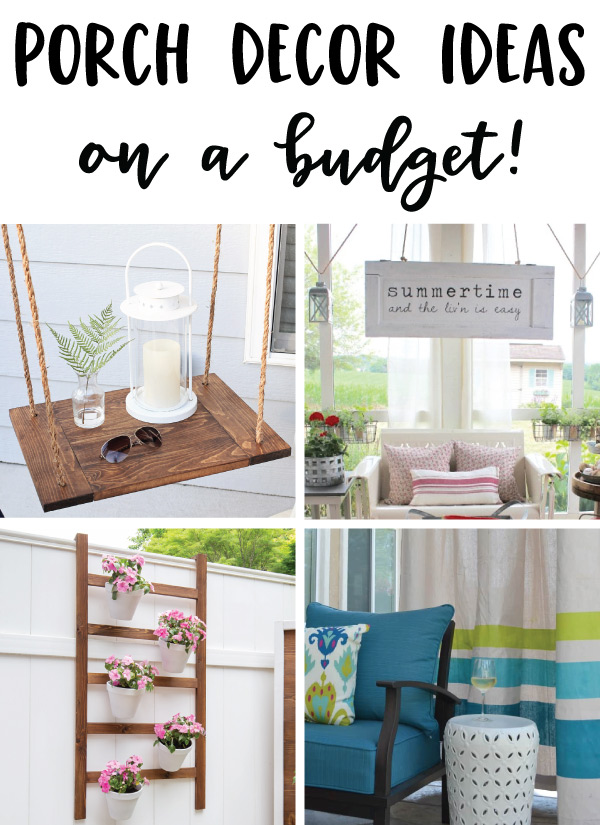 Eventually, I'd like to do a full room makeover, but for now I'm just looking for some screened in porch decor ideas on a budget that won't take too much time or effort! So, today I'm sharing some easy and budget friendly ideas that you could use on a screened in porch or any type of porch!
Soon I'll be starting on our first DIY project in the space and I can't wait to share it! I'm so eager to make the room a more functioning and pretty space to hang out instead of using it as just my workshop haha!