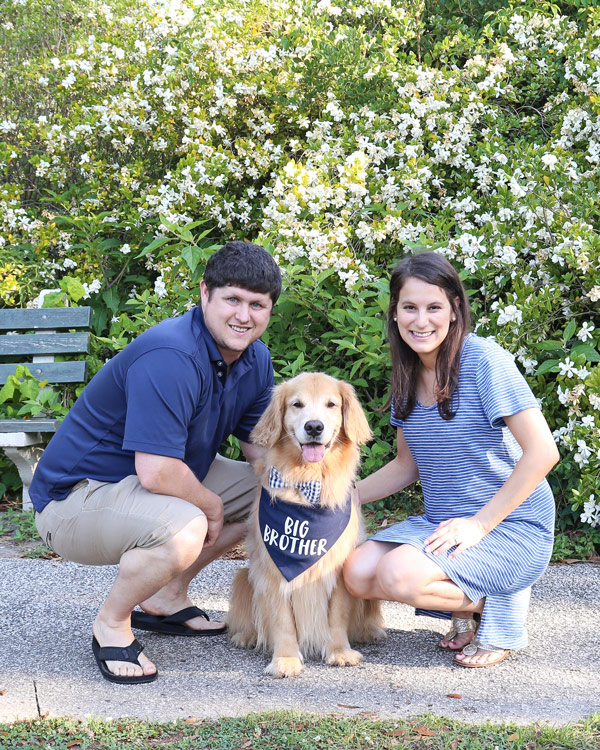 Well we've been keeping a big secret since January! Brandon, Chance, and I are excited to share that a little one will be joining our family this September! And we are wearing blue in these photos because it's a BOY!!!
I sure hope he likes to DIY 🙂 Haha!
Projects have been a bit slower around here because of me being pregnant and also because Brandon has had to help out a lot more on things and he works full time. My first trimester was really tough because I was constantly nauseous and really tired.
Currently, I still get tired easily and I still don't feel like myself (kind of in a fog), so being creative and trying to keep up with my blog goals and the physical needs of DIY projects has been a big struggle for me. Despite the challenges though, I can't wait to meet the little guy and I keep dreaming about all the fun times ahead!
We are super excited to become parents and Chance can't wait to be a big brother! I think they are going to be best buddies! Side note, I made his "big brother" bandana using my no sew DIY dog bandana tutorial and my heat transfer vinyl tutorial.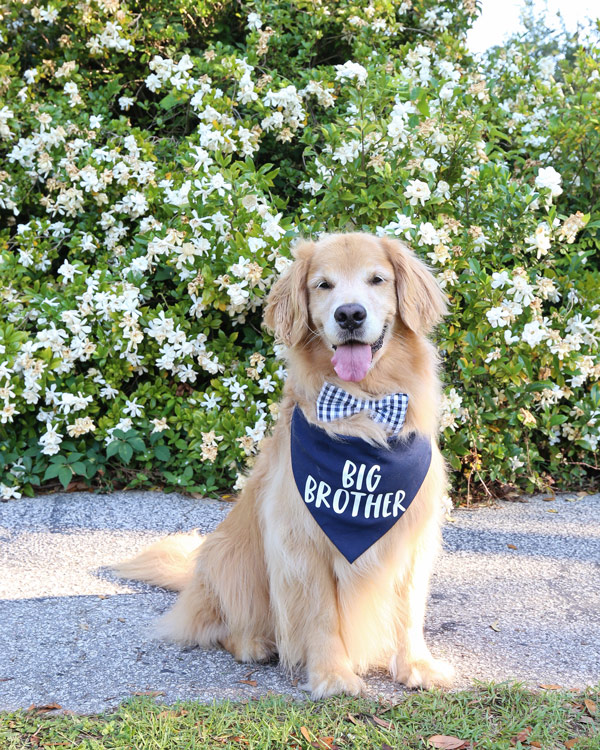 I'm also excited to start planning the nursery! It's something I've dreamed about for a while now and I've been pinning away all sorts of nursery ideas! Since we've found out we are having a boy, I've been trying to narrow down a color scheme to start!
Although I realistically won't get started on the nursery till probably July, but I'd love to finish it up by late August. After our bathroom renovation (that we are almost finished), I need a mental break from big projects and designs so I can be fresh with ideas for the nursery plan!
Since our families live in different states, we did a virtual FaceTime gender reveal party! I baked a cake using this polka dot cake recipe from A Beautiful Mess with blue polka dots on the inside. Everyone guessed what gender the baby was and then we cut the cake to reveal the blue polka dots! It was a lot of fun and I had actually pinned this cake idea four years ago when I saw it thinking it would be such a cute way to do a gender reveal!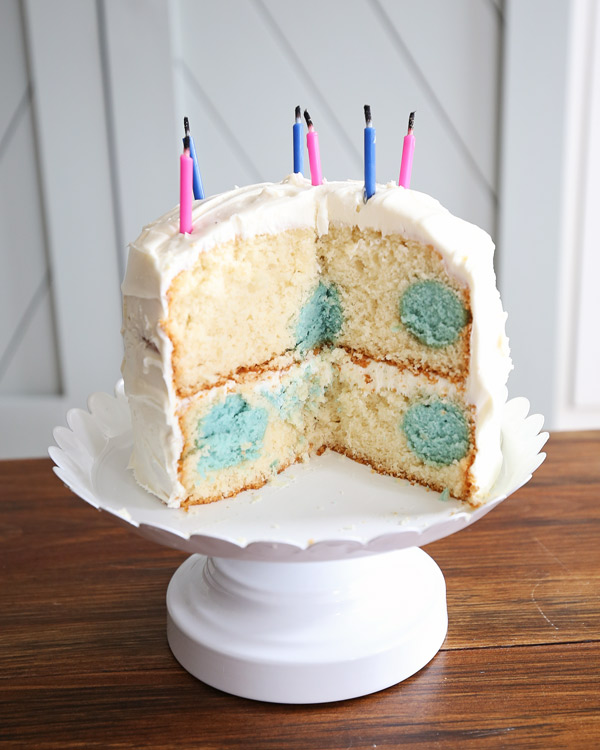 Anyways, I'm so happy and relieved to finally share our news with you all! I definitely plan to incorporate some baby and kid friendly projects into the blog content in the future! If you have any ideas feel free to share!
Thanks for following along! See my latest projects and sneak peaks on Instagram and Pinterest!