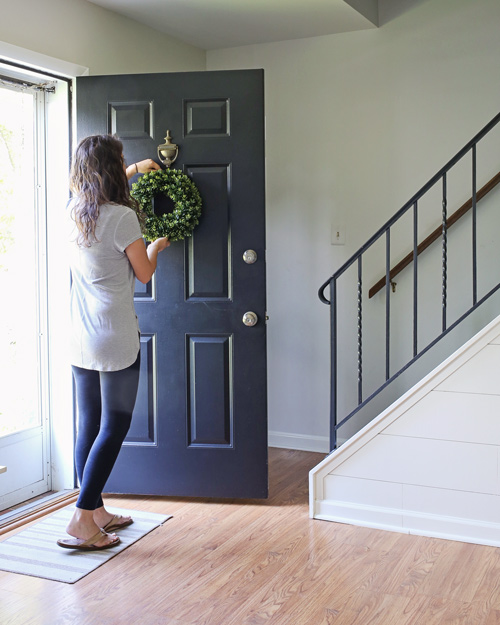 Today's post is different than my normal DIY and decor posts. Sometimes it feels like I'm just cranking out projects and sharing them up here on the blog. I don't really share a lot of personal stories. But, I'd like to work on changing that, adding more realness, and making it feel more like you're chatting with a friend!
So, I'd like to occasionally share a little bit more about what's going on in my life and my story. There's honestly a lot of smaller projects that go on around here that don't get shared either because I don't think they are good for a whole blog post, yet they might be inspirational to others and they certainly are a part of the whole picture of my daily life in addition to all the projects I do share!
Anyways, this post might feel a bit all over the place, but hey when I'm chatting with friends that's kind of how the conversations go sometimes!
This summer has been a bit crazy, for the middle of the summer it seemed like we were gone every weekend for weddings and visiting friends and family. This summer has also been the summer of babies!!! Several of our friends have had babies for the first time and my brother and sister in law had a baby girl! I'm a proud auntie of my beautiful, sweet niece! Well, with all these exciting summer events I've definitely fallen way behind in my project to do list!
Over my birthday weekend, we focused on some small projects like painting our front door. It was a cranberry red for the longest time and I was really tired of it.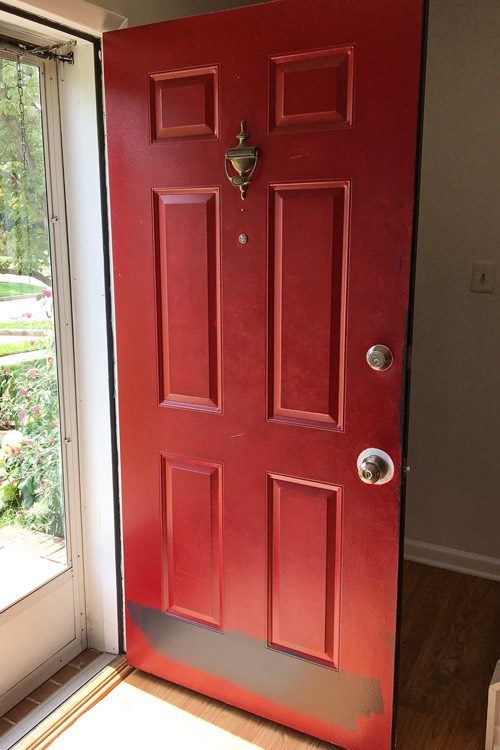 Now it's a pretty, classic, chic black and I love it! I also spruced it up with this cute, faux boxwood wreath (affiliate link). We painted the door Tricorn Black in satin by Sherwin Williams in case you're wondering!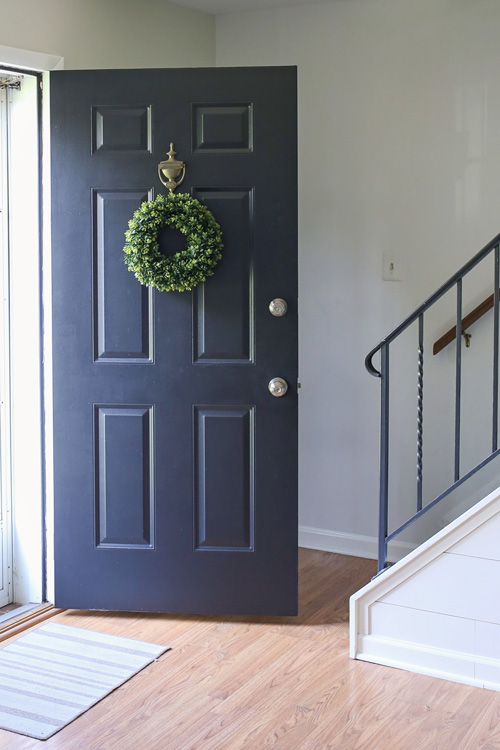 We also did a little shopping over my birthday weekend. I bought this cozy throw blanket from IKEA. It's the plaid blanket behind my pup, he obviously liked it! This is the only photo I currently have of it.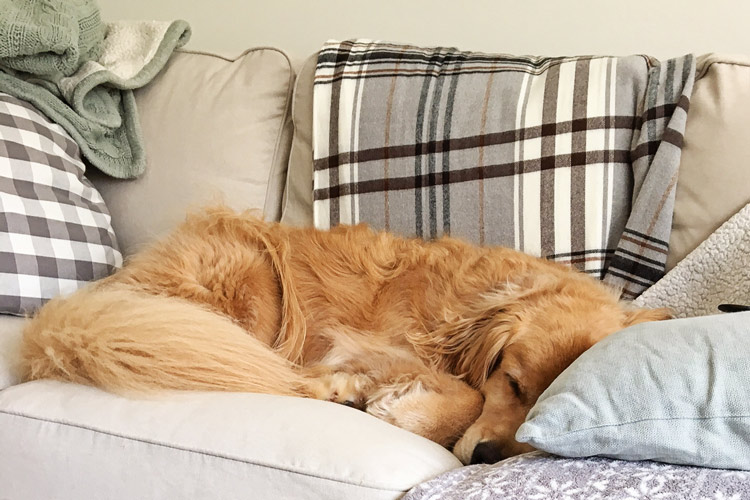 It's actually not that soft, it just looks cozy and I love the pattern haha so that's why I'm calling it cozy… Anyways I've been wanting it forever and they are going to be discontinuing it soon so I finally bought it! IKEA actually has really cute textiles (blankets, pillows, curtains, etc). I had to resist buying everything I wanted and using the "it's my birthday" excuse lol!
In other news, I've been trying to grow dahlias this summer. I bought two Dahlia bulbs (Lavender Perfection and Cafe au Lait) from Floret Flowers and have been super excited for them to bloom. Sadly, the dahlias were damaged by some bugs a few weeks ago, however I sprinkled some organic stuff to ward off those bugs and it saved them! Here is my very first bloom: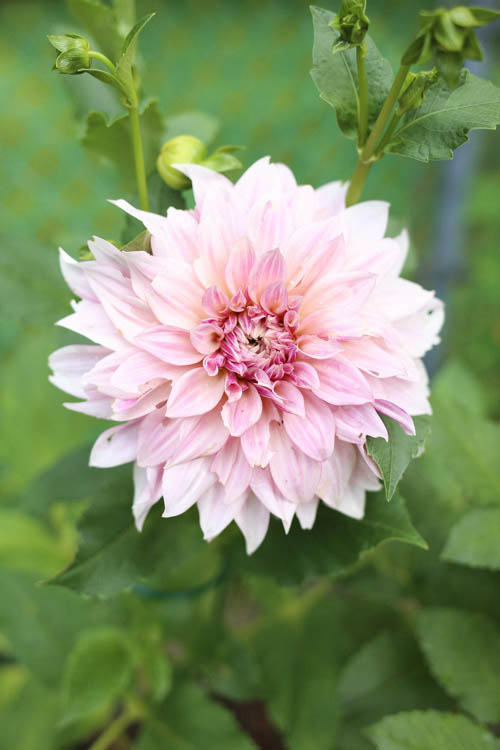 Finally, I've been working really hard on a huge project for the blog and it's something I think will be a valuable resource for readers! It's something I'm really excited about but has been taking up most of my time and effort the past two months and will continue to do so till the end of September. It feels like I'm working on my college senior thesis except harder because I have less time and am doing a lot of physical work on this project too! I promise I'll be sharing more and revealing what this project is very, very soon!
Thanks again friends for stopping by! As always you can follow me on Instagram and Facebook for my latest projects and sneak peeks!
Save
Save
Save
Save
Save
Save
Save
Save
Save