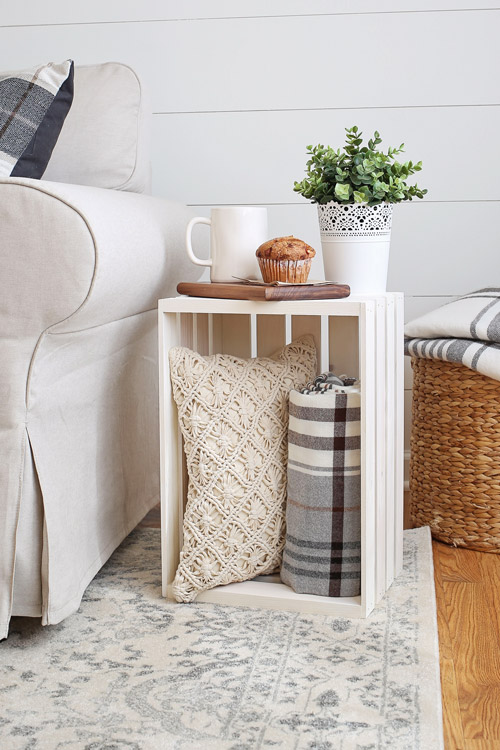 Our living room makeover has been a slow process. I'm still finalizing decisions for some larger pieces, so the smaller decor and furniture items, like side tables for the couch, are still very much undecided. I can be really indecisive when it comes to decorating and making over a large room like our living room! Anyways, its been really annoying not having an actual side table in the mean time…I've been placing my drinks on the floor which has led to a few spills, ha! A temporary solution was definitely needed, which led me to a crate side table idea!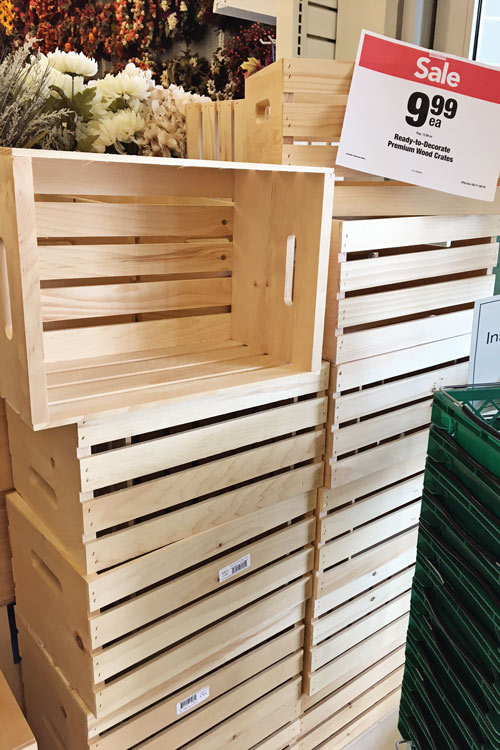 Note, this post contains some affiliate links for convenience.
Every time I walk into my local craft store, they have a tower of unfinished wood crates by the entrance on sale for $10. You can also buy them online here. I finally bought one and decided it would be a practical and cute solution for a side table until I made a more final decision about purchasing real side tables. I really don't want to build any since I'm building many other pieces for our living room makeover.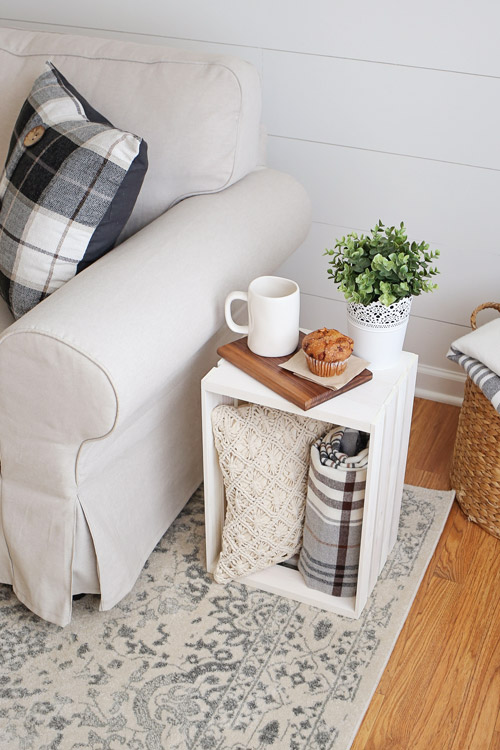 The crate is made of wood and it has flat ends on both sides which makes it very sturdy for use as a temporary side table and for setting things like drinks on top of it!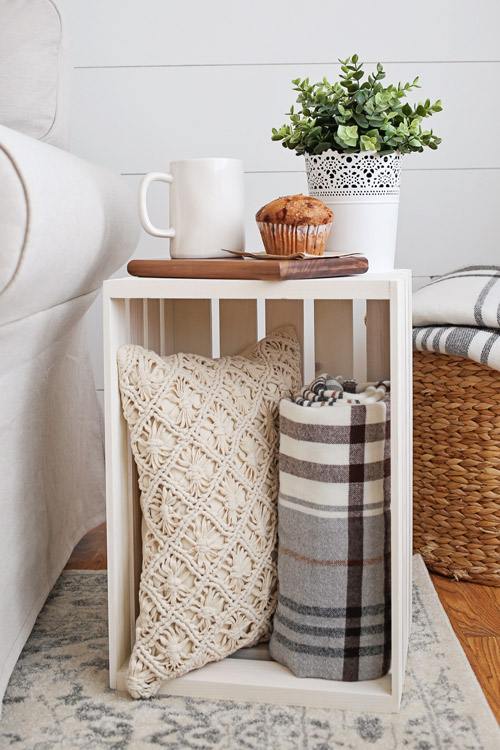 I love that the crate came unfinished so you can add any color finish you want to match your decor! I chose to do a DIY weathered white wash finish. I'm just loving the look of it! It's a bit hard to see in these photos, but in person it definitely adds some extra character instead of just painting it white and covering the wood grain!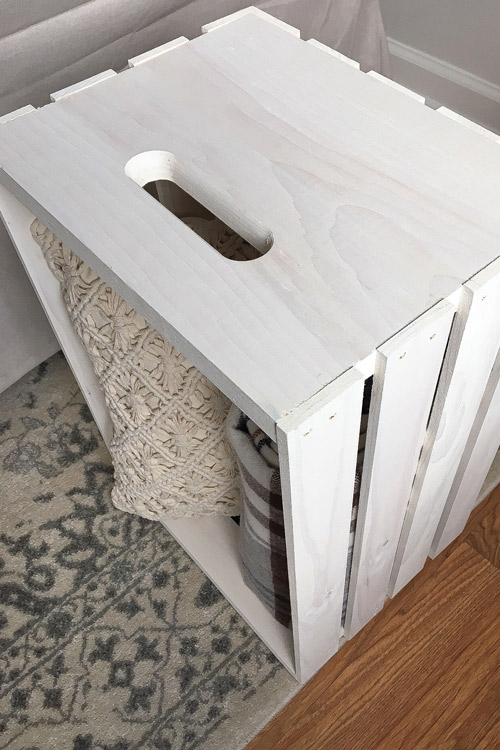 I added a throw pillow and blanket in the opening of the crate for storage, but you could use it for other storage such as magazines or books.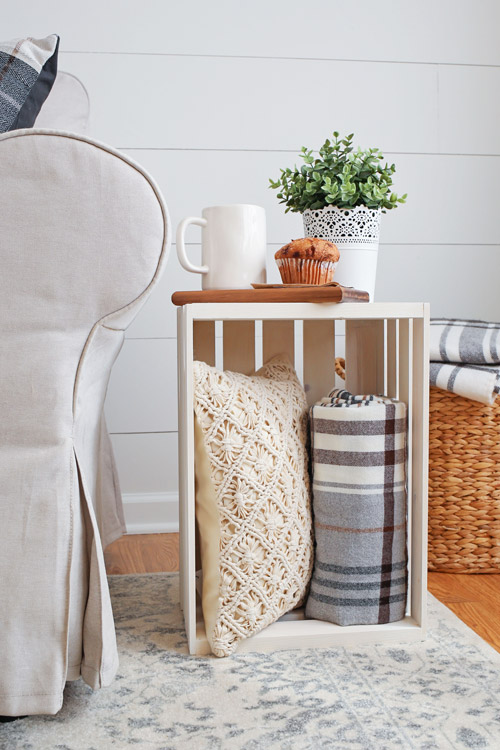 Overall, I'm very happy with my temporary solution to create a crate side table! Have you decorated with crates before? I'd love to hear how you used them!
Follow along on Instagram and Facebook for my latest projects and sneak peeks!
Save
Save
Save
Save
Save
Save