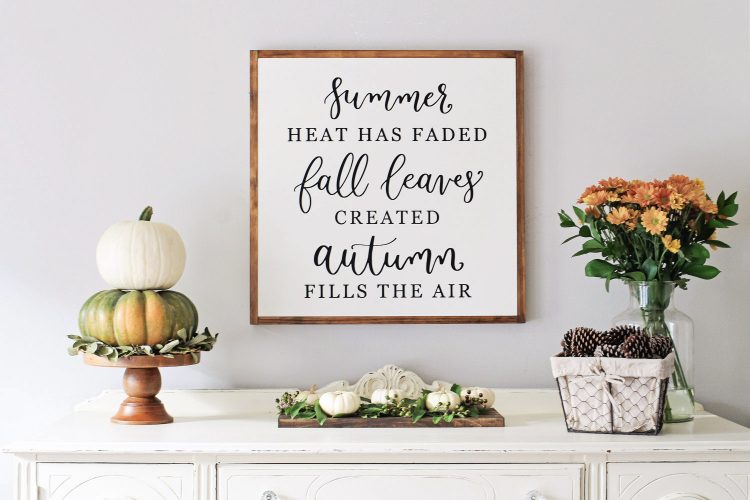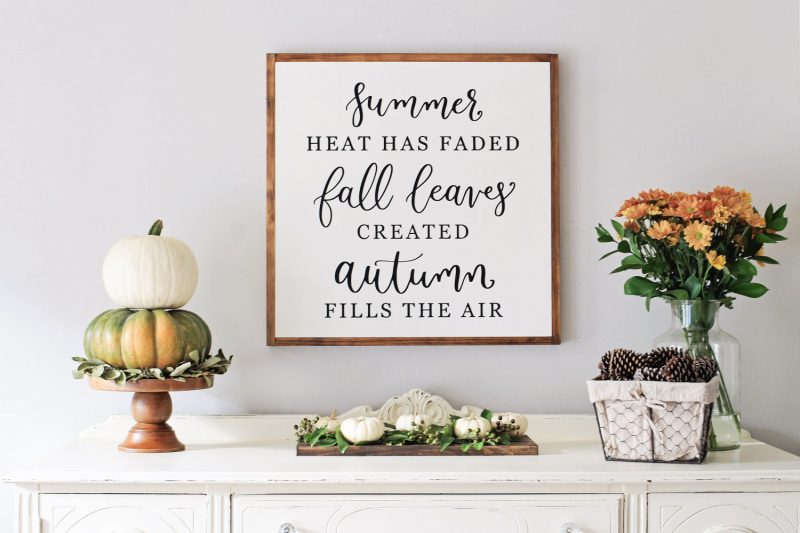 Earlier this week I shared our entryway fall decor where I started decorating for fall. The next area that I have decorated is our sideboard table. Technically, we don't have a separate dining room area, our living room and dining room is pretty much one big open living space. I'm using our sideboard table to hold most of our dining room stuff and it's also a focal point in the large room.
I really thought this area would be easy to decorate, but it was a bit difficult, I couldn't quite get the look I was going for here…so you'll notice in the photos below I was moving some of the pieces around and playing with different setups! I tried to keep it more simple, with lots of natural elements instead of having to buy a bunch of things. Although I did splurge on the real pumpkins because I just love them in the fall especially the more neutral color ones.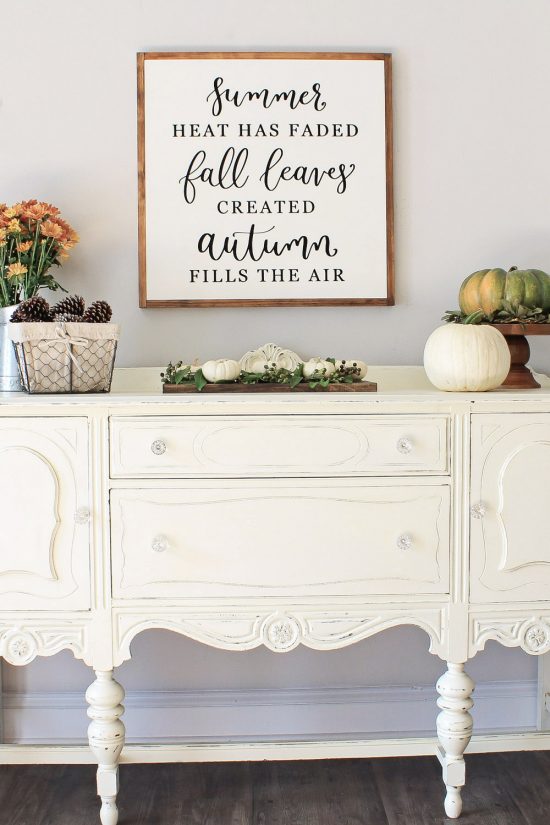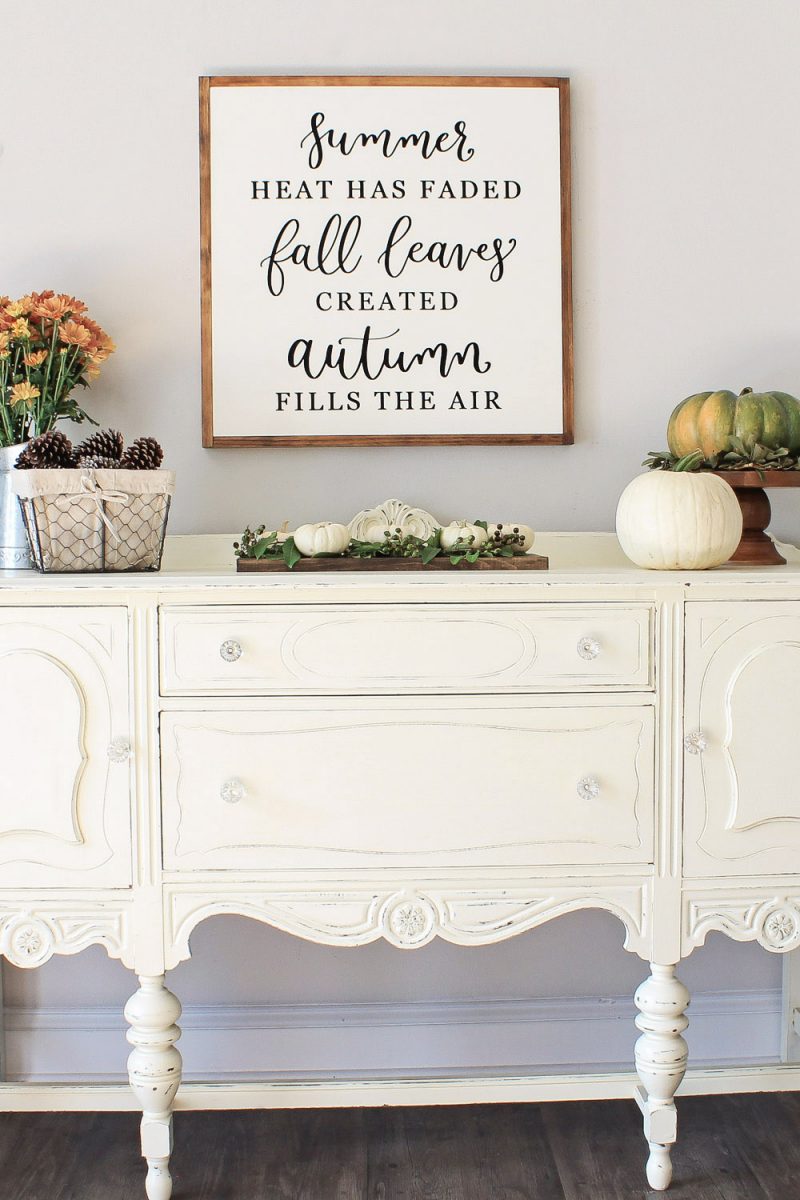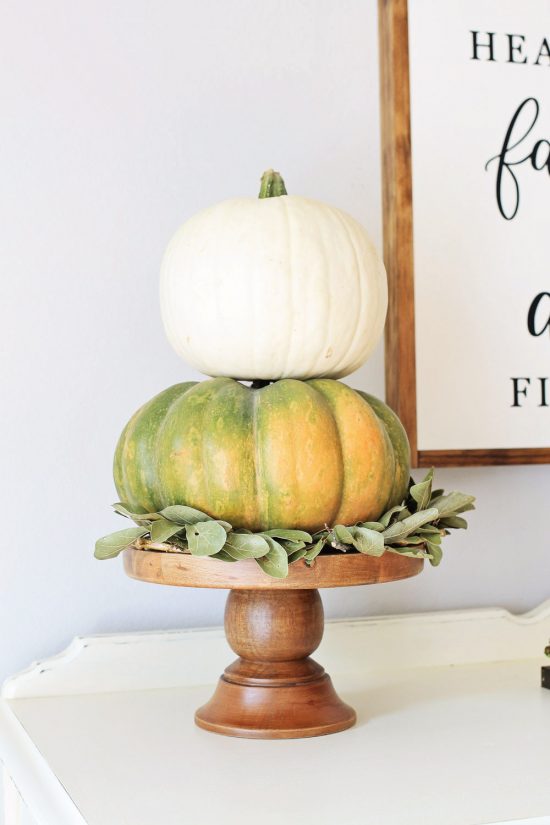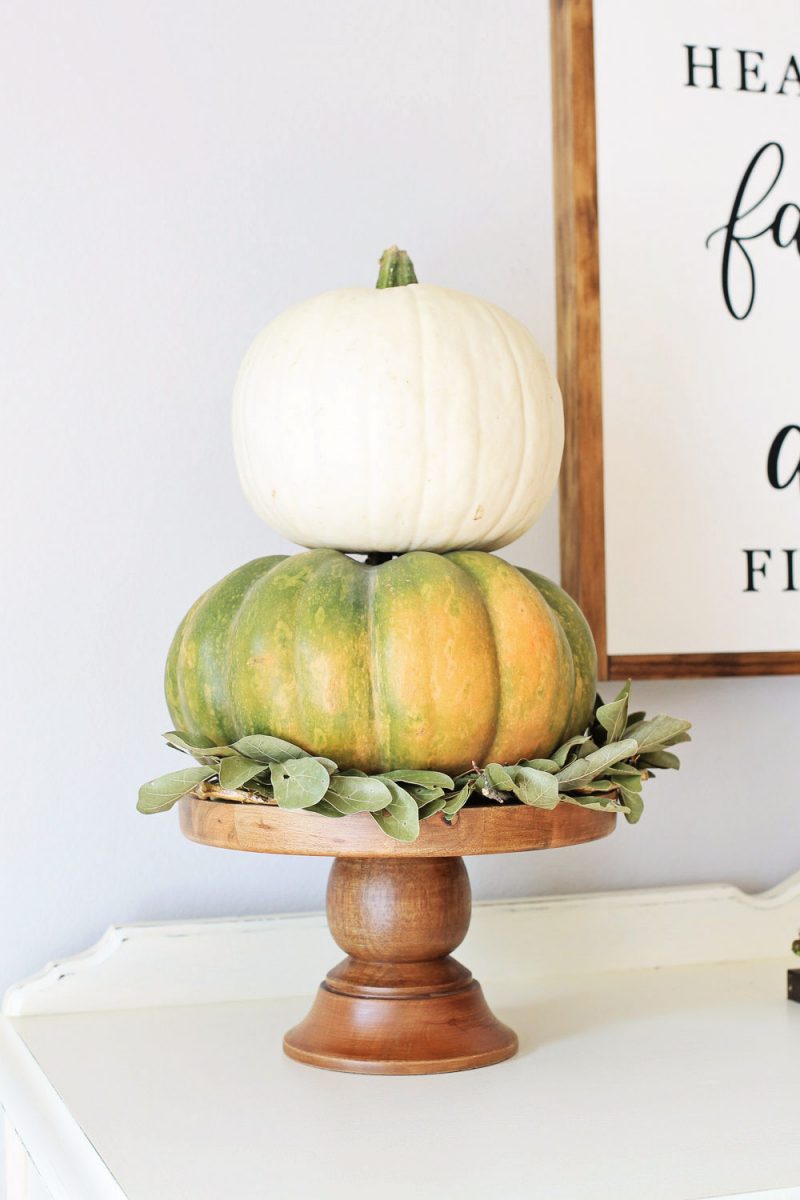 One of the main decor pieces of this setup is our new oversized wood sign. Long story short, I have been dreaming of adding wood signs with my calligraphy designs to the shop for a long time. This oversized, fall, wood sign is one of the first designs added! I love how it turned out and the quote, "Summer heat has faded, fall leaves created, autumn fills the air" was thought of by my lovely husband who I think is a great writer 😉 You can find the listing for this sign here in the shop!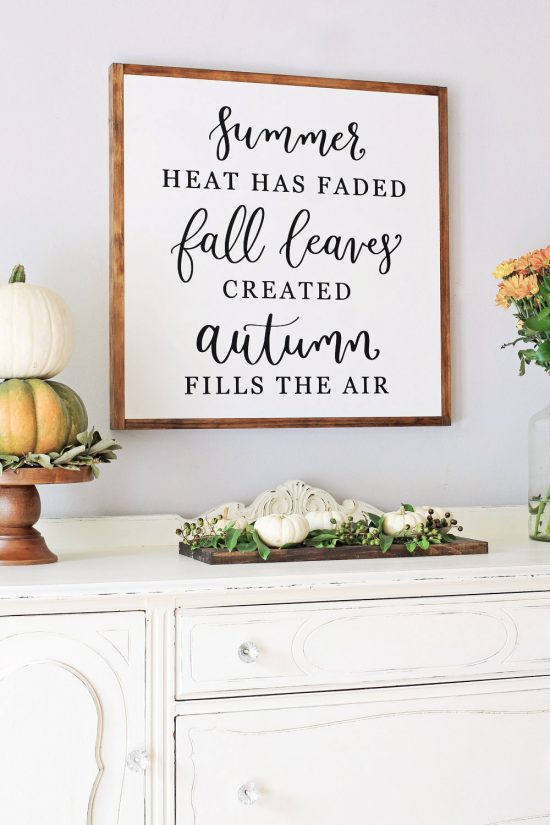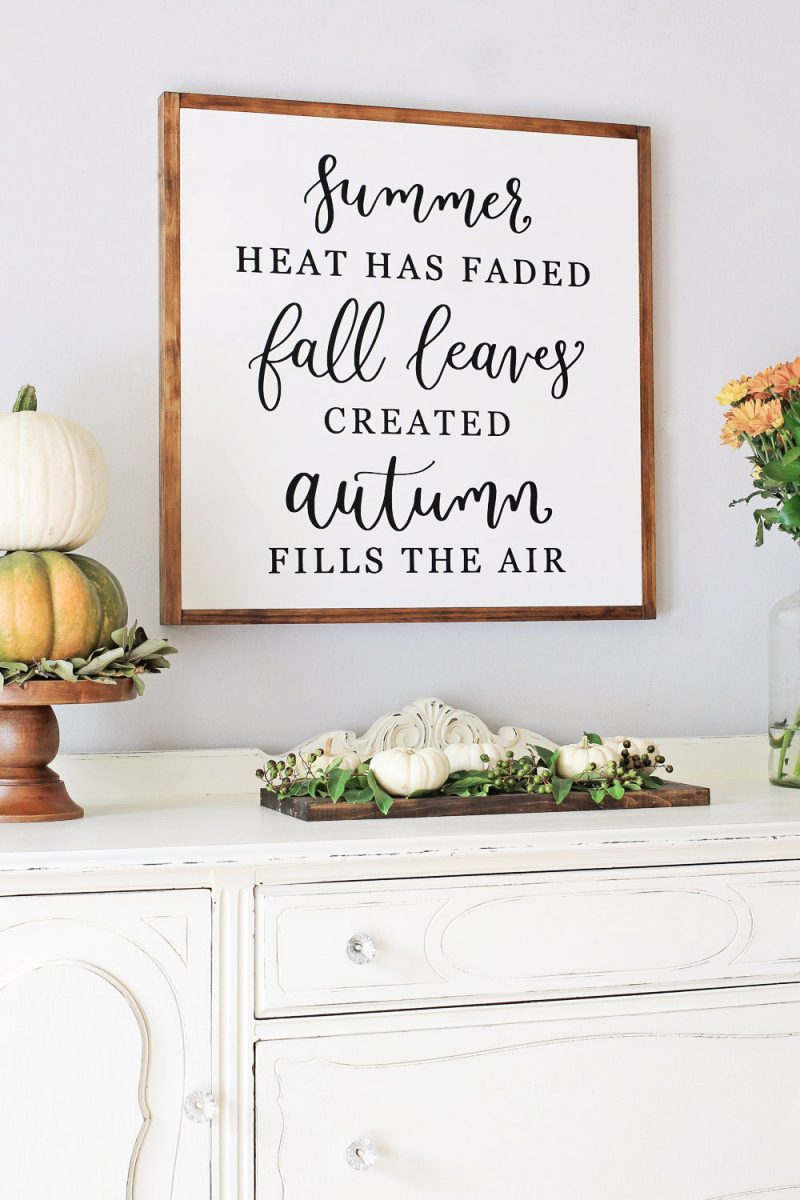 What do you think of our fall dining room and sideboard decor? Have you started decorating for fall yet? Be sure to follow along on Instagram and Pinterest for my latest projects, fun updates, and sneak peeks! Thanks for stopping by!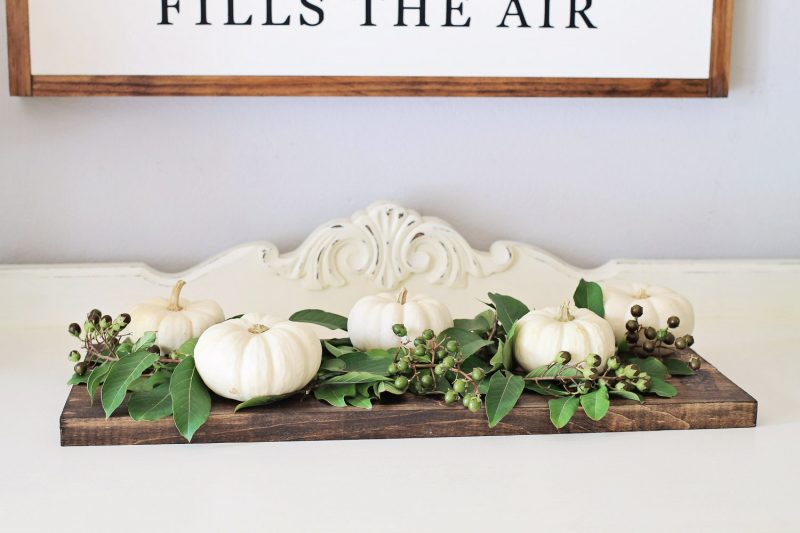 Save
Save
Save
Sharing is caring!