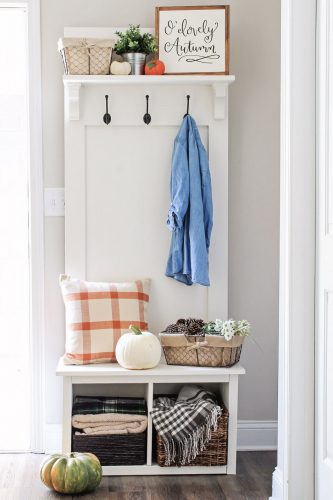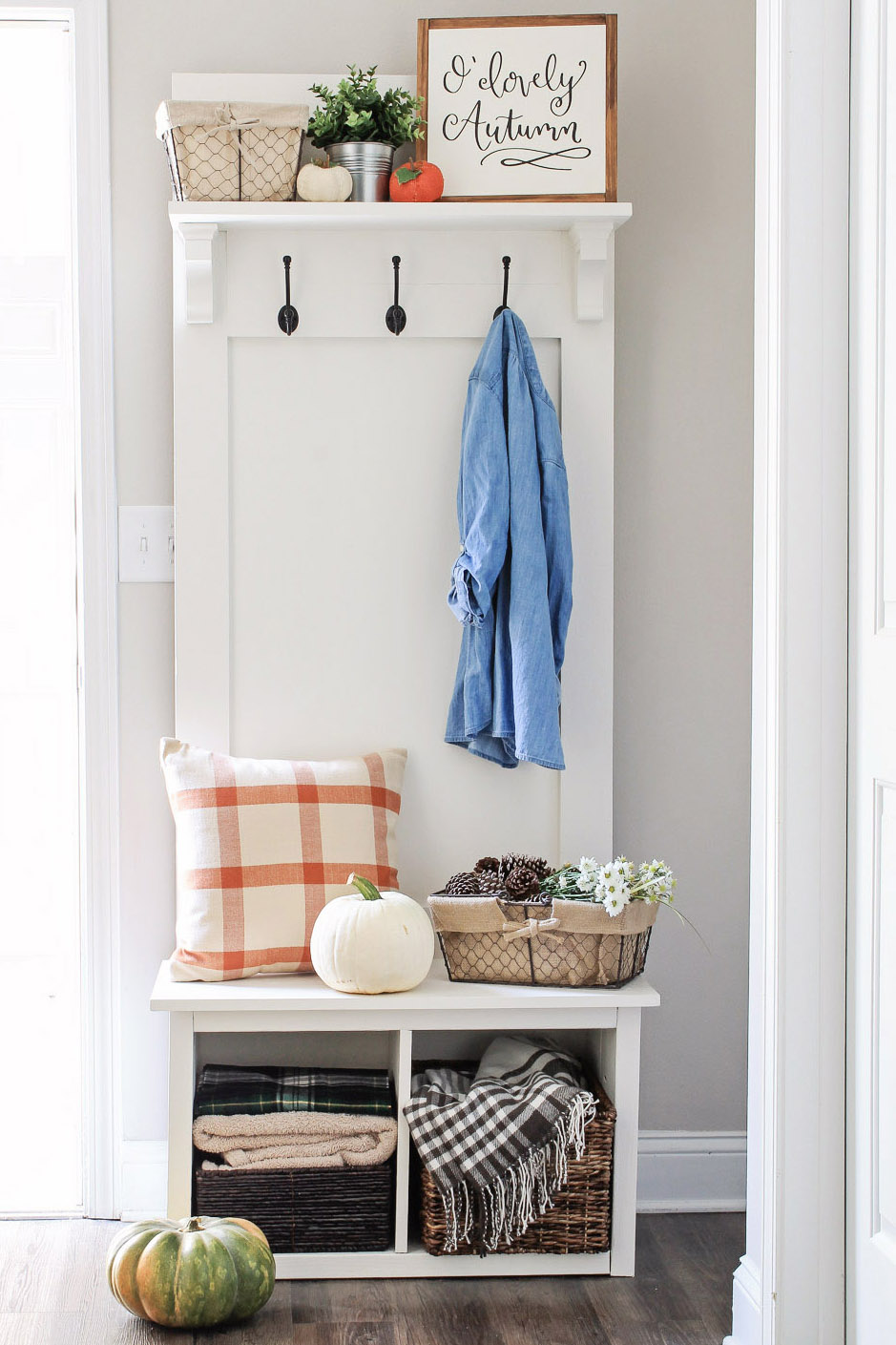 With the fall season coming up I have slowly started to decorate a few areas of our apartment. One of my favorite spaces to decorate surprisingly is my entryway because of our hall tree bench. Brandon and I built our DIY Hall Tree Bench earlier this summer and its been both practical for entryway storage as well as a pretty spot to add some decor!
For our fall decor, I really wanted to create a cozy, farmhouse vibe. I looked everywhere for real pumpkins! Luckily, I found a few larger ones at Lowe's and our local grocery store. I could not find mini white pumpkins anywhere though, so I improvised and used some faux pumpkins along the top shelf.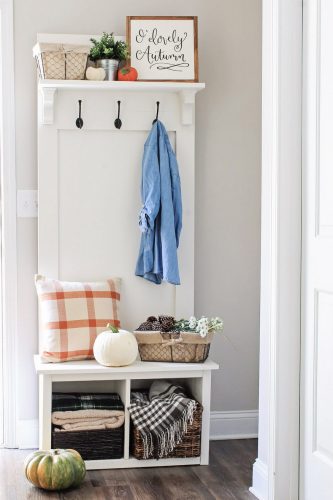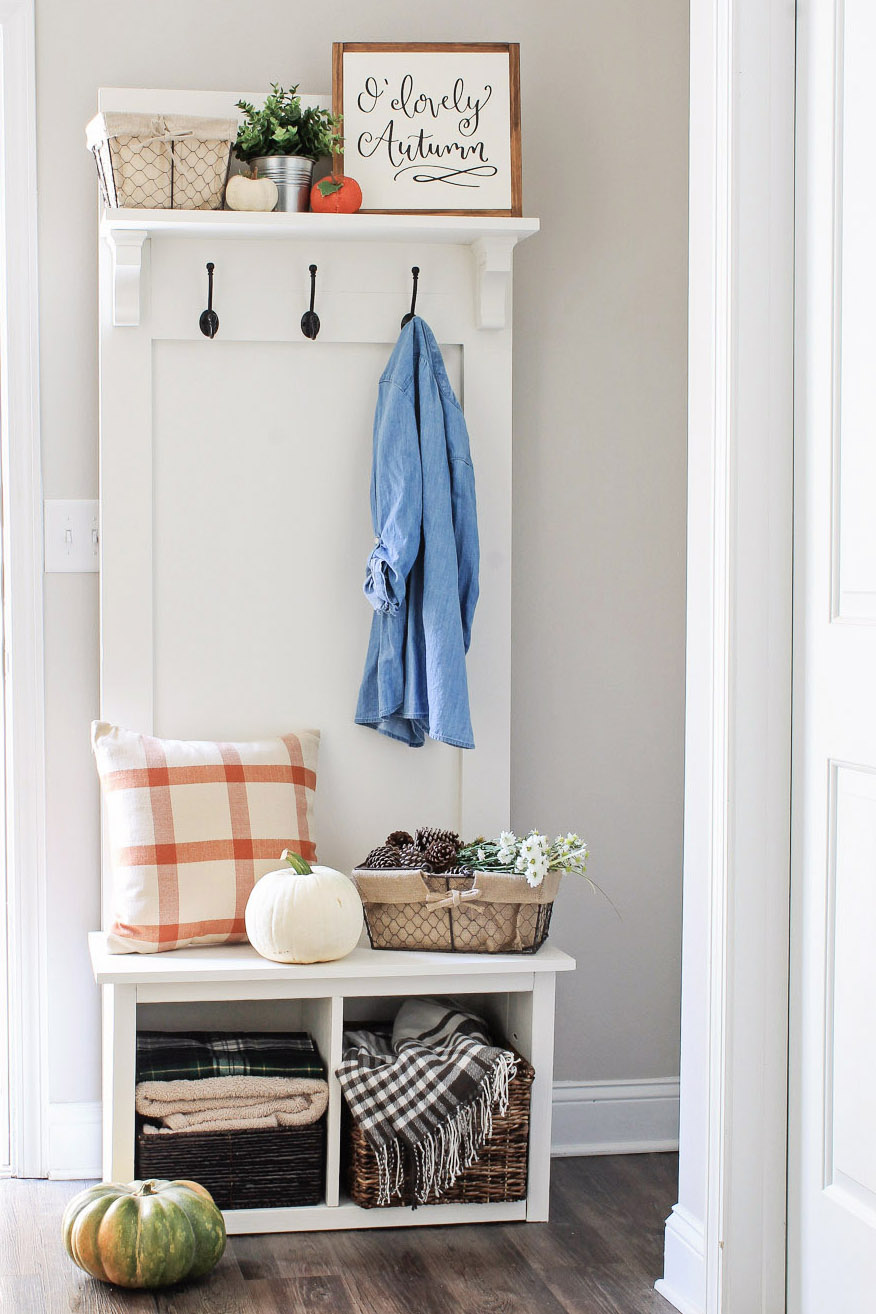 In addition to pumpkins, I incorporated more natural elements like flowers as well as pine cones that I found outside. To add that cozy, fall feeling, I added flannel and plaid blankets, as well as a cute, plaid pillow from Jo-Ann Fabrics that I love!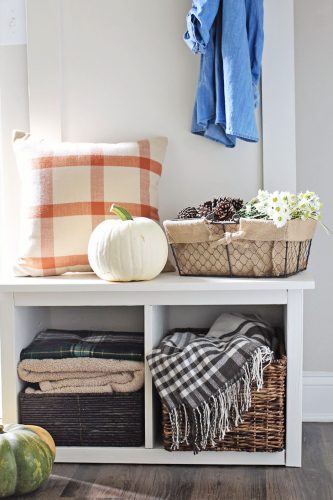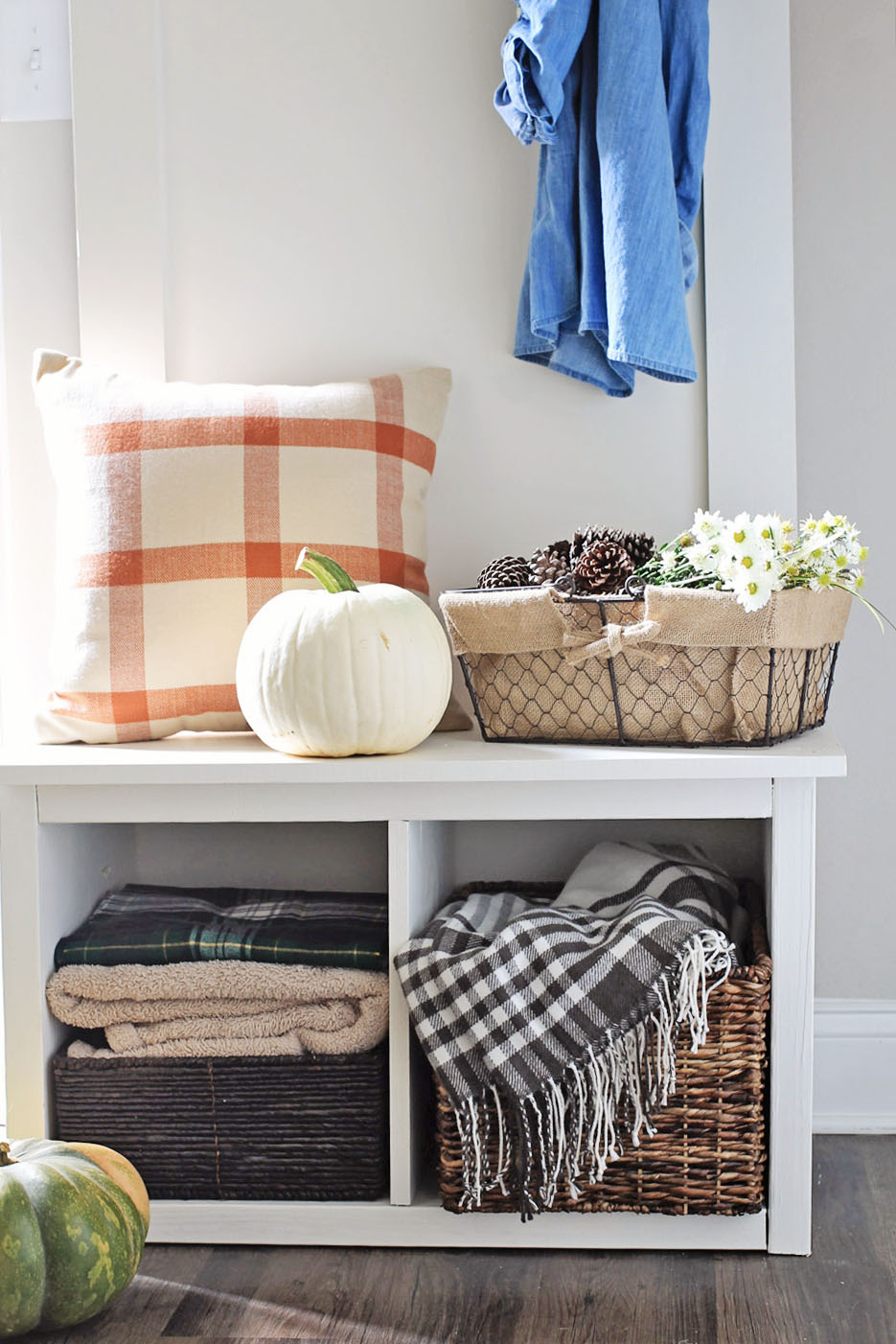 Finally, one of my favorite pieces of decor that I added to our hall tree that really helps give it a fall, farmhouse vibe is our new O' lovely Autumn wood sign which is part of the new fall line in the shop!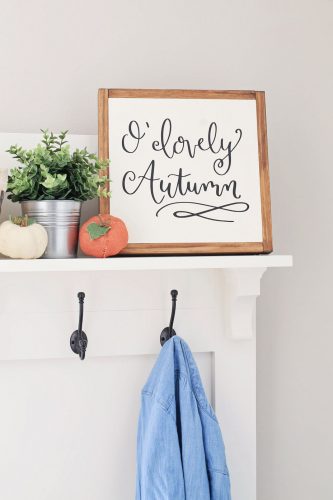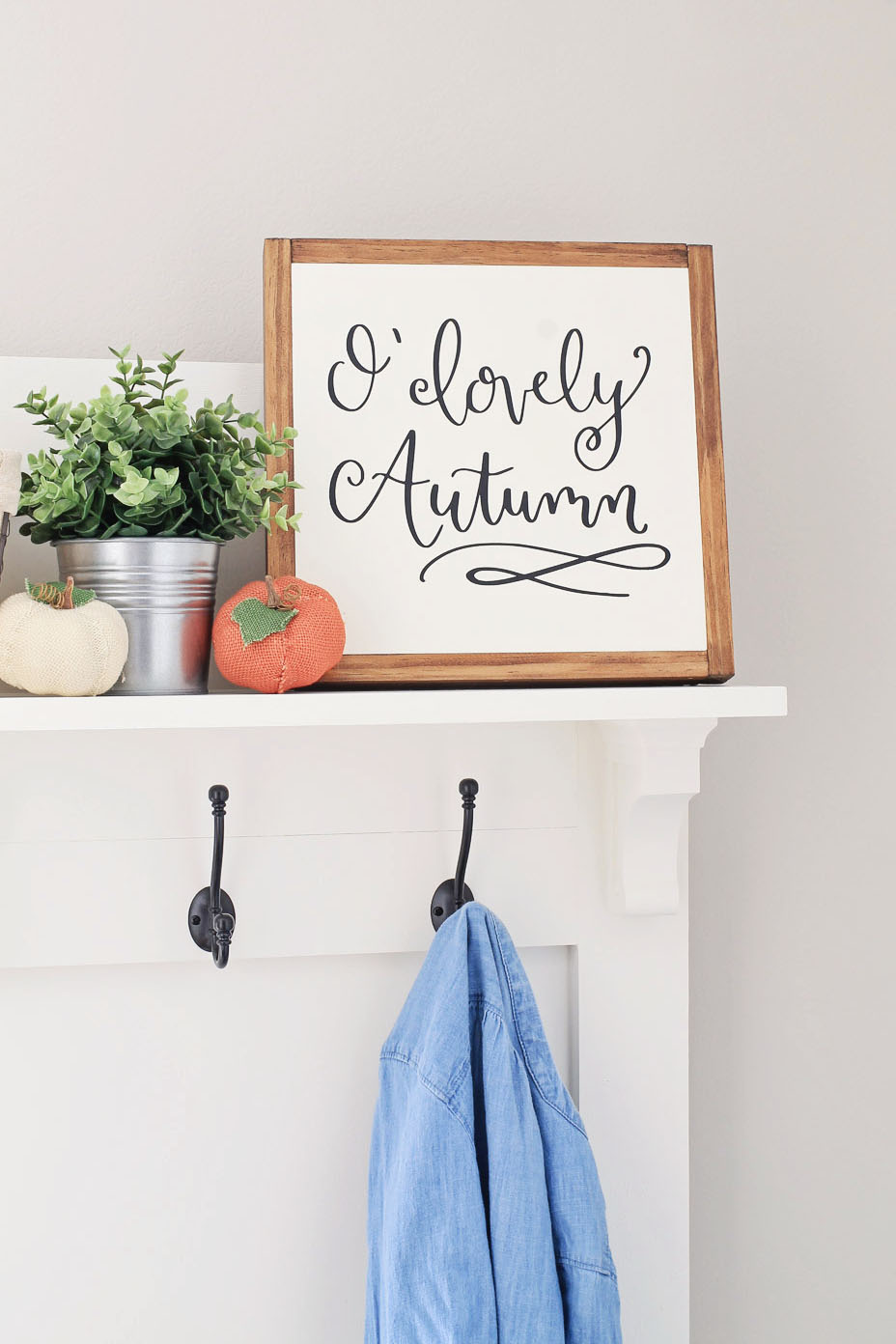 What do you think of my fall entryway farmhouse decor? I'm working on adding some more fall decor to another area in our apartment now and hope to share it later this week! Follow along on Instagram or Facebook for my latest projects, as well as Pinterest!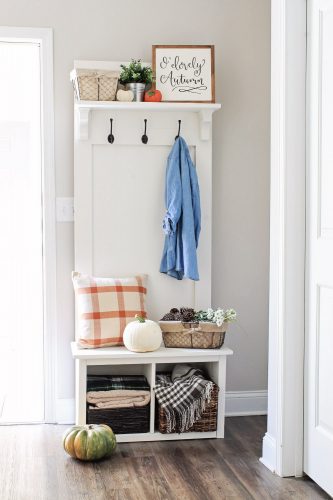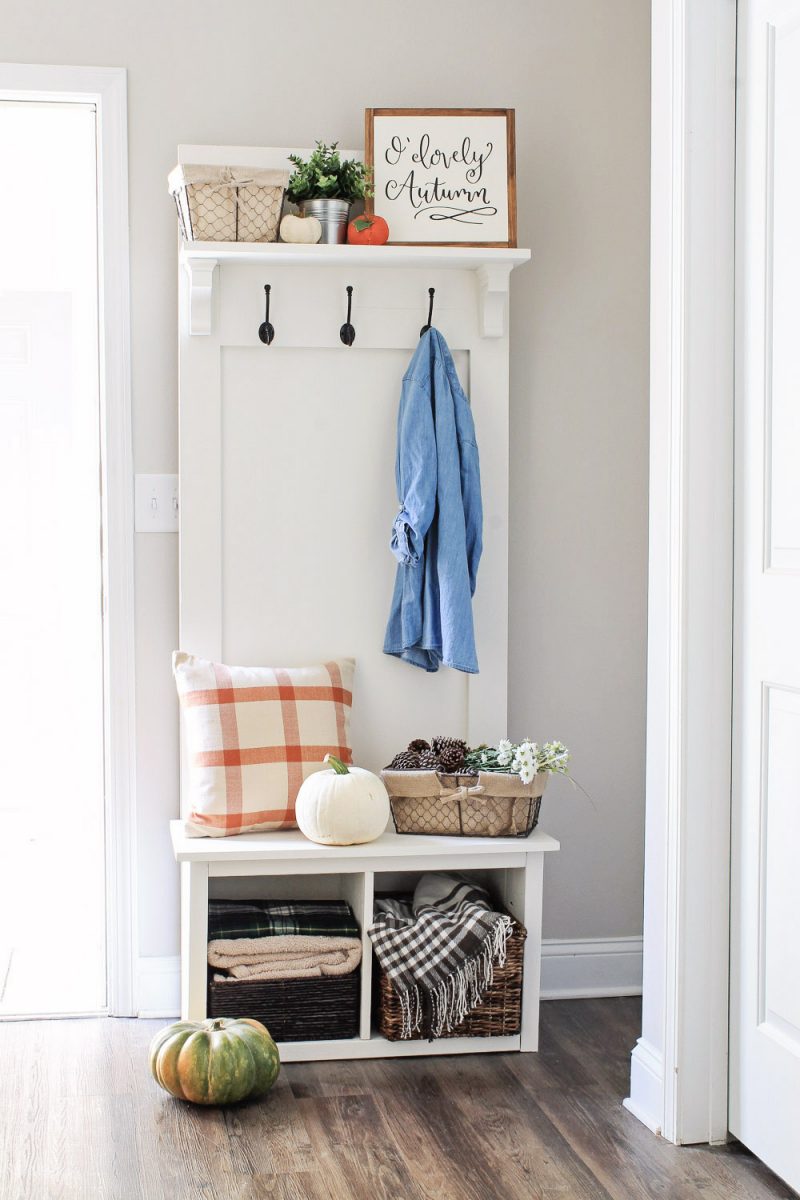 Save
Save
Save
Save
Save
Save