Coming up with the name of this blog post was a bit challenging to me… Woodworking sounds like such a fancy word to me. While trying to think of alternative ideas, I came up with carpentry, building things, etc. In the end I think they all mean the same thing, which is how to work with wood to create things.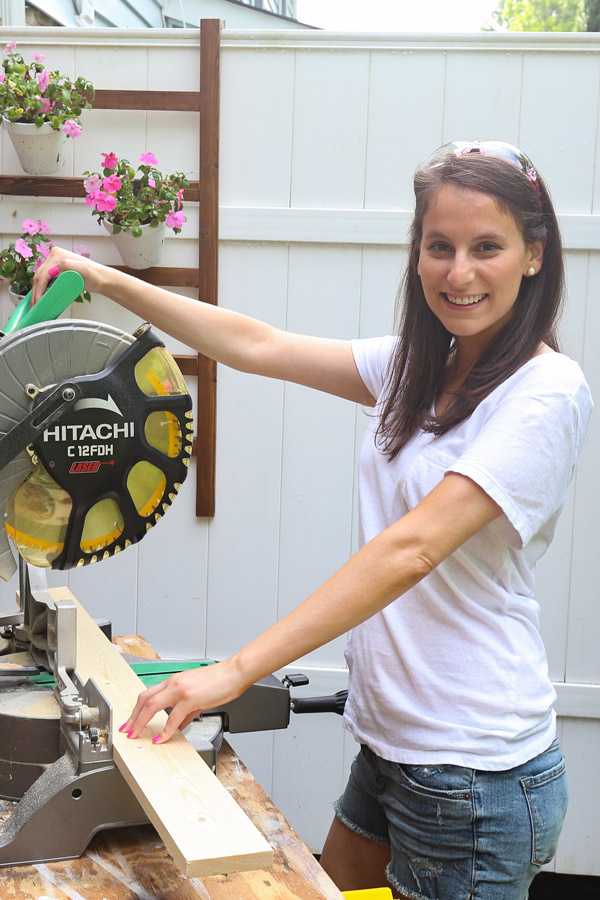 I thought it was time I shared more of my story and how I learned how to build. I hope that by sharing my story it helps to encourage others to learn woodworking (or any new skill really) that you may be interested in or have any desire to learn! Then, over the next few weeks, I am going to share more about learning how to build for beginners!
This post may be kind of long haha. But, I am going to try to avoid sharing my whole story, like how I got started with this blog and my own business since that would make it a really long story! I'm going to try to focus on just the woodworking, but the stories do overlap, so I have to share a little bit more for it all to make sense.
To be honest, I use to not know a thing about woodworking or power tools. In fact, I didn't even know how to use a drill! And the thought of power tools and woodworking definitely sounded kind of intimidating and out of my league, like it was more of a rugged guy thing. I'm so glad those initial thoughts didn't keep me from discovering one of my greatest passions.
My whole life, I've loved to be creative and make things. Once I got older though, creativity and anything art related really got pushed aside for a more serious career path. After graduating from college, I decided to go to grad school, get my MS in accounting, and then I became a CPA (Certified Public Accountant), and started working in accounting for several years.
Eventually, I got engaged and my whole world started to change as I started planning my wedding. I became obsessed with the fun, creative part of planning a wedding. Once my wedding was over, I missed making things for it and I really felt like something was missing and was drawn to the idea of starting a creative business. I ended up discovering vintage rental companies and I was immediately drawn to this business concept because you spent time curating and creating a collection of beautiful, one of a kind furniture and décor pieces for brides to rent out. But, what I was most drawn to was this up and coming concept of farm table rentals for weddings (this was back in 2013).
I decided to start my own vintage rental company, with farm tables being the main rental item. There was just one problem, I couldn't afford to buy twenty farm tables… Which led me to my only option, I'd have to build them, except that again I didn't know a thing about building or power tools nor did I know anyone that I felt comfortable asking to teach me. But, I figured if I could pass the CPA exam, I could figure out how to build a table on my own and learn how to use power tools.
I spent hours researching, learning, and testing out different building methods. And I learned how to use power tools by watching lots of YouTube videos and then trying them out. I also learned all about different wood species, where to buy lumber, different stains, and different ways how to protect wood surfaces.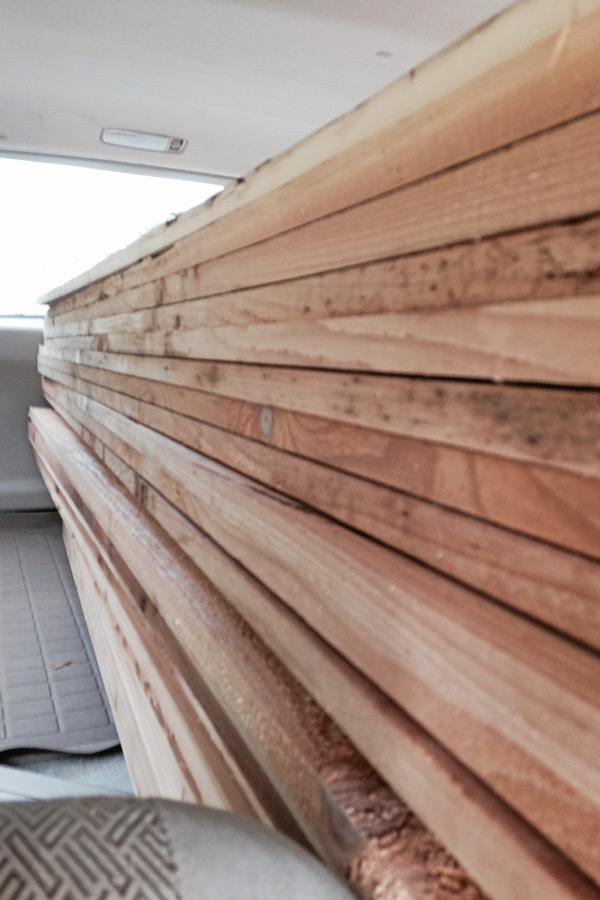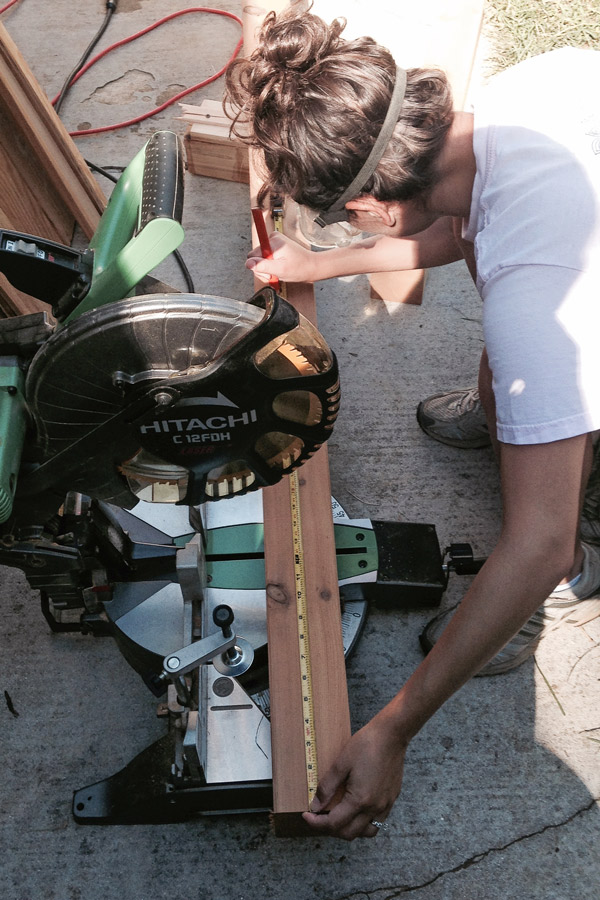 With the help of my husband, Brandon, who also didn't know much about woodworking, we built our first farm table which was our "practice table" and it's still our kitchen table today (although I did give it a farm table makeover last summer). Then, after many long weekend hours and trips to the lumber yard, we built twenty eight foot farm tables!
After experiencing working in the wedding rental industry, I knew it wasn't something I wanted to do long term and sold my business. My wedding and vintage rental business had reawakened my creativity though. After learning how to build farm tables, I became hooked on building and making things. And knowing how to build other things became much easier, as well as learning to use different tools. It's like once you know how to do one thing related, the rest just flows.
Eventually, I started designing my own custom furniture builds based on our needs and wants for our home. I now share my building plans and tutorials here on the blog for others! I absolutely love when readers share photos with me of their projects that they created using my tutorials and hearing how much they love it for their own homes!
It's the craziest thing to me, but I truly love woodworking and bringing furniture designs to life that I dream up in my head. And if I had never listened to the voice in my head/heart to move forward, I would have never learned how to build things and I'd probably still be intimated by most DIY projects, and this blog wouldn't even exist.
Anyways, I hope my story encourages you to just go for it if you're interested in learning woodworking, something DIY, or any other skill! And as I said earlier, over the next few weeks I'm going to be sharing some more tips, projects, and tutorials for getting started with woodworking! So, stay tuned and follow along on Instagram and Facebook!
Update: Check out the other posts in the Intro to Woodworking Series:
And here is one last photo of our very first farm table and first build! Oh and that chalkboard was my second building project!!