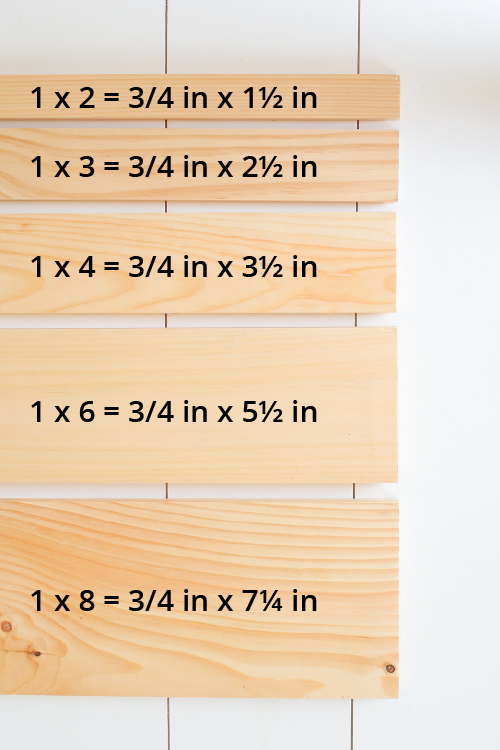 On all of my building tutorials, I list out the wood sizes that are needed for the DIY project under the materials needed. I've received some questions from readers about what those lumber sizes actually mean. And when I first started learning about woodworking I didn't know what they meant either.
What does 1×8 mean? How wide is 1×2 lumber?
Logically, 1×2 would mean the wood is 1 inch x 2 inches right? However, the actual dimensions of the wood are 3/4 inch x 1 1/2 inch and the nominal size is 1×2. The difference has to do with the sawmill process and shrinkage of the wood.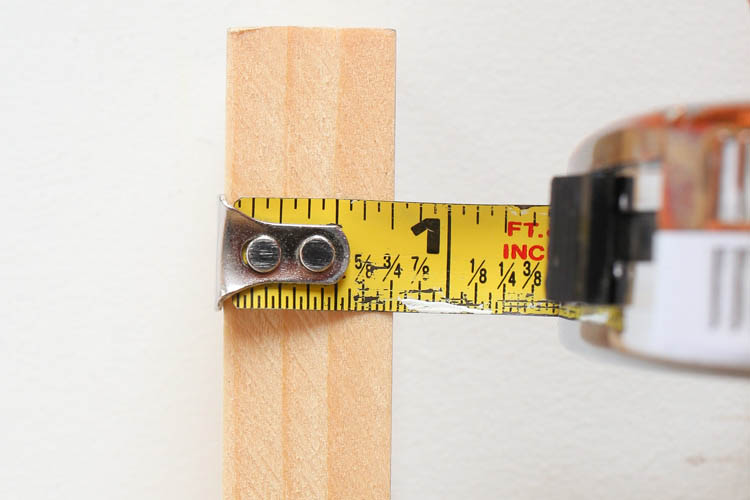 I decided to put together the below handy chart of actual lumber sizes for any new DIYers who are just learning about woodworking and how to build and also as a quick reference for myself and anyone else that needs to figure out building measurements.
Keep in mind that this chart is for softwood dimensional lumber sizes (not hardwoods) which are very common and mainly what I use for my woodworking projects.
Click here for a free printable PDF version that you can easily print and hang up in your workshop, office, or other handy place! *If you have already subscribed, you can find this printable in the Free Printable Library.

Well I hope this chart will be useful and handy! I'm thinking about doing some more "Intro to Woodworking" posts in the future, let me know if you think it would be helpful! I know they are very basic and not the most fun posts, but definitely an important part of getting to the fun part of actually building and making things!
Follow along on Instagram and Facebook for sneak peaks and my latest projects!
Save
Save
Save
Save
Save
Save
Save
Save
Save
Save