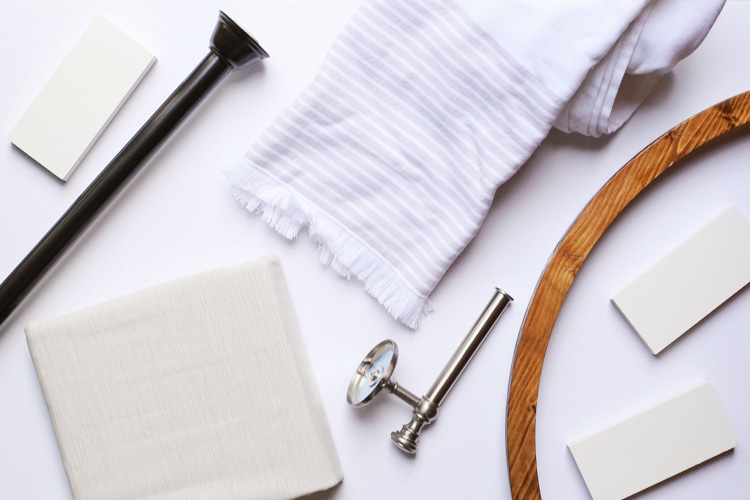 I am currently knee deep in open projects for our master bathroom renovation that we are completing for the One Room Challenge! If you've missed any of the past projects, you can check out the prior weeks here:
The full reveal is coming up next week and I can't wait to share, but I have a lot to do in order to finish on time, and to make things more challenging, I am leaving for Boston tomorrow to visit some of my college besties for the weekend!
Part of what set me behind this week was a last minute DIY project for the bathroom mirror…. which I will be sharing about soon as I'm pretty sure it has turned out to be my favorite part of this bathroom renovation – it's almost finished!
Anyways, here are just some of the things I have left to do before photographing the final transformation for the reveal next week:
Finish & install bathroom mirror
Hang floating shelves
Spray paint and install hardware
Organize all bathroom accessories
Hang new shower curtain
Paint and caulk touch ups
Update electrical switch-plates
Shopping for a few more accessories…
I'm sure glad Brandon is going to be helping this weekend to knock out a few items off the list! Alright, I wish I had some pretty photos to share today, but they are coming soon! Can't wait for this renovation to be finished so we can finally have a fully functioning bathroom again!
Follow along on Instagram and Facebook for my latest projects and to stay up to date on our master bathroom renovation reveal, coming up next week!
Save
Save