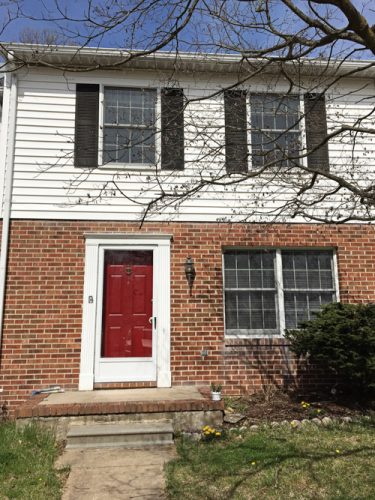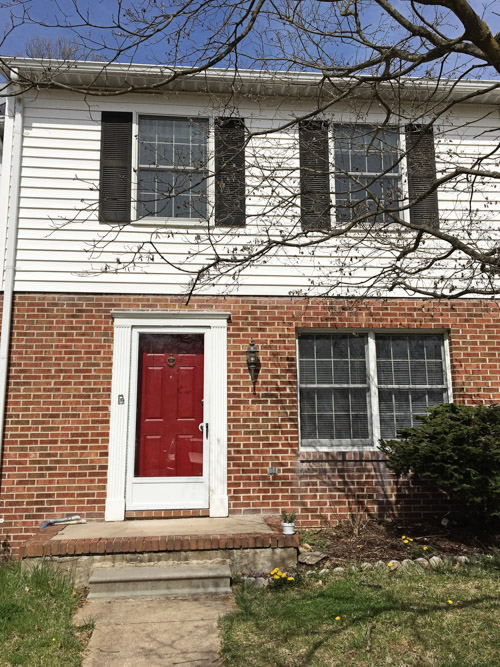 We've been busy this past week with moving from Charleston back to our first home in Maryland. I have to admit that I am missing Charleston like crazy, but I also can't wait to start renovating our town home. Before we moved anything into our house, I snapped some quick iPhone photos of how things currently look.
Keep in mind, we had previously done some updating when we lived here the first time, but every room in the house (and the front yard & backyard) still needs a ton more updating! The house has 3 bedrooms, one full bathroom, and one half bath. My goal with fixing this house up is to really utilize our DIY skills to achieve a custom, beautiful home that we love, but on a small budget!
Here are some photos of it's current state:
Living Room
The living room is a decent size, but I really want to make it a cozy, welcoming space since it is the first room you walk into once you enter the house. And I am excited to share that this will be the very first space we tackle!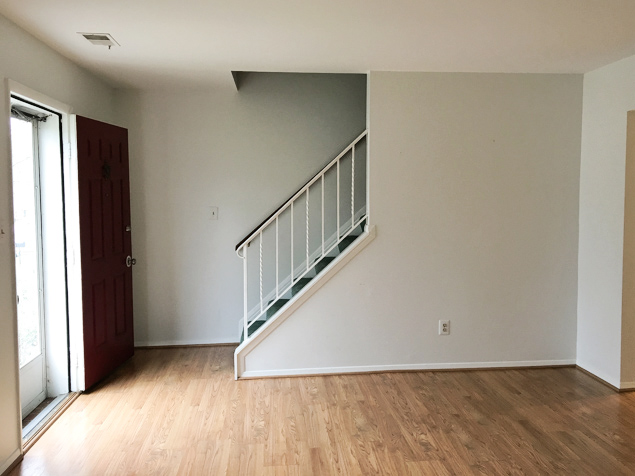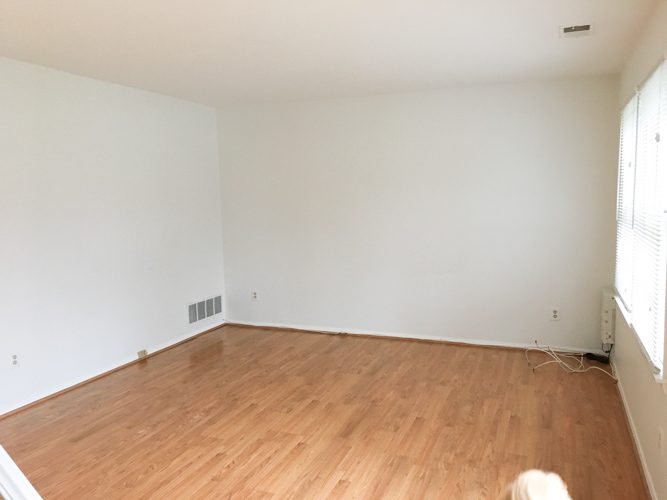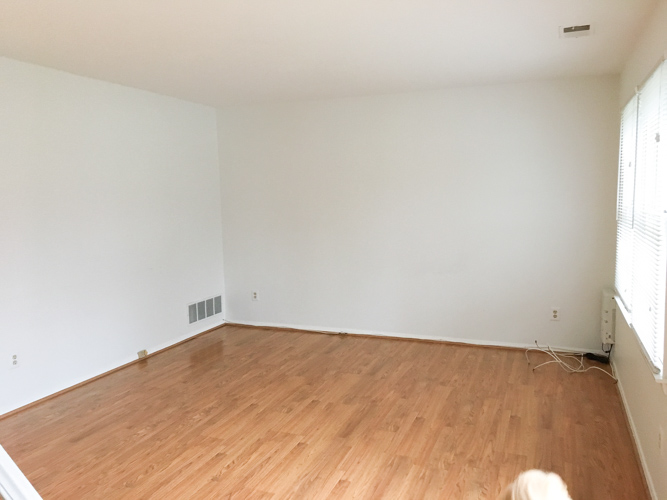 Powder Room
This half bath has the shortest sink vanity ever haha, I'm excited to completely transform this space.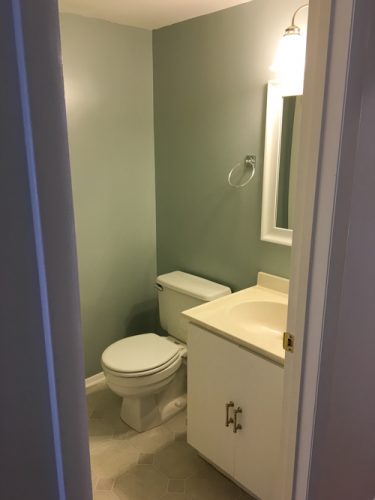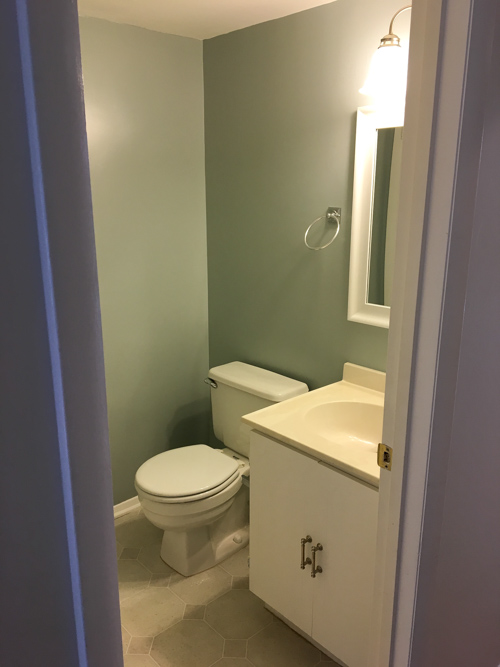 Kitchen
We previously replaced the flooring in the kitchen, painted the walls, added two cabinets along the right wall for more storage, and we added recessed lighting. This space still has a long way to go and is going to get a major facelift! The kitchen will be the most expensive room for us to renovate…there will be lots of DIYing!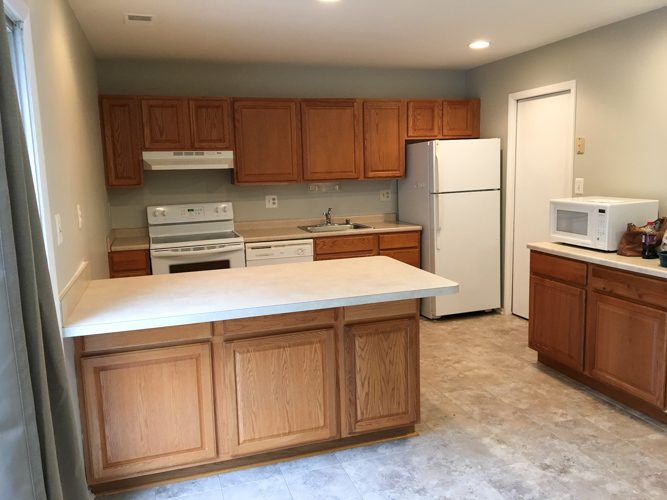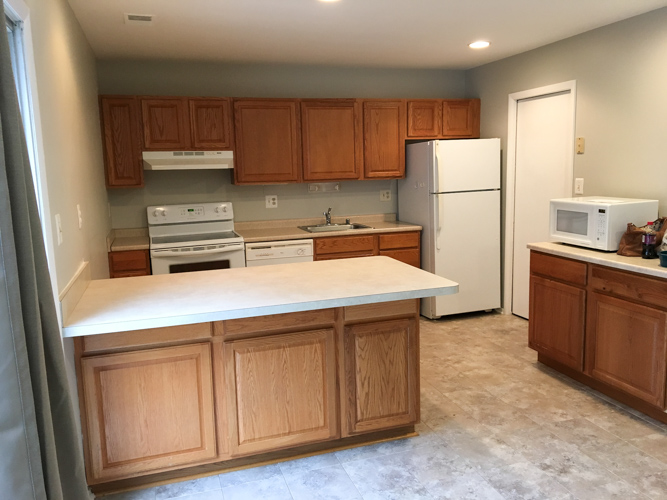 Stairwell
Ugh I can't stand that ugly green carpet! The whole house actually had this when we first moved in and then we replaced it all with laminate wood flooring, except for the steps. Can't wait to replace it here!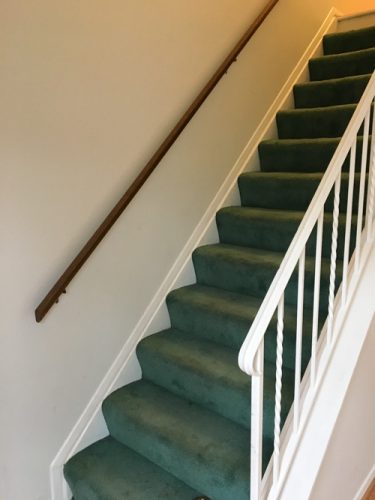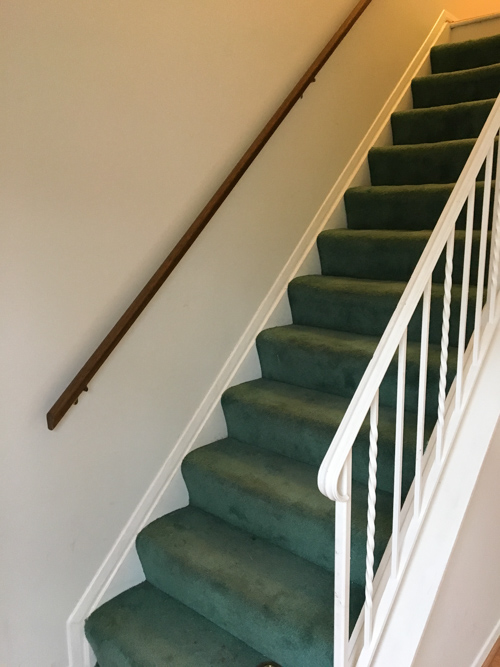 Master Bedroom
The master bedroom is my favorite space in the house because it's very large and gets amazing afternoon light. I'm excited to do some fun things with this room.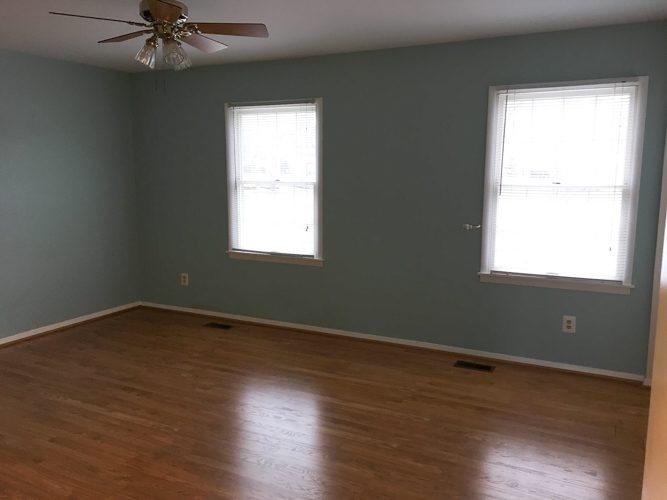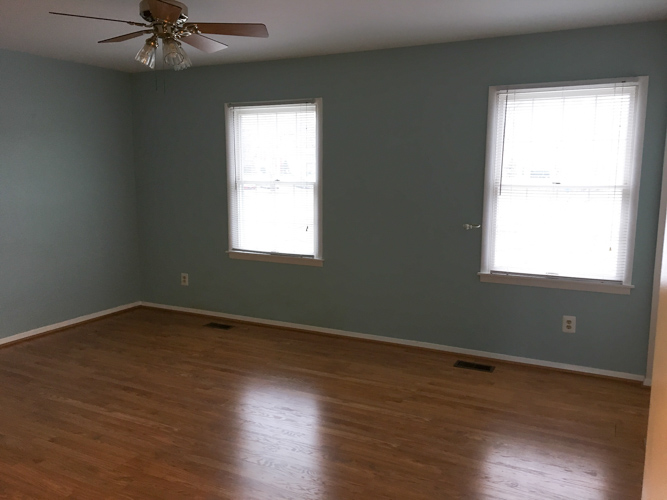 Main Bathroom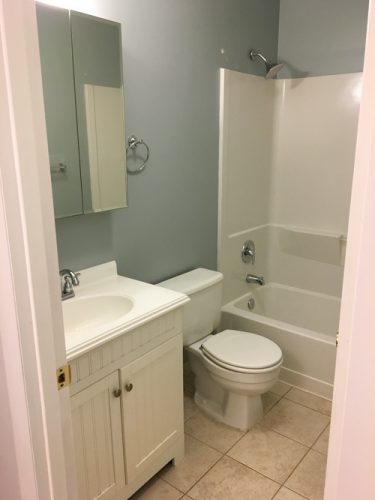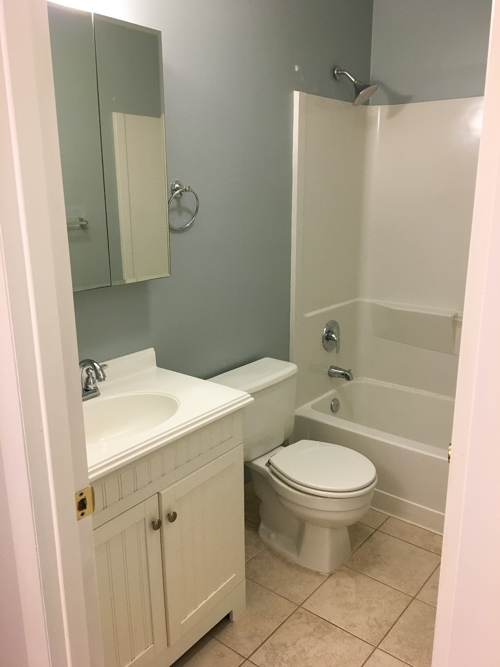 Office & Guest Bedroom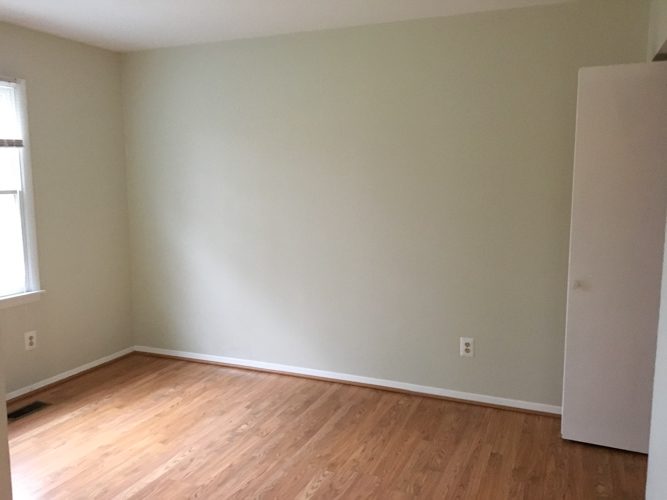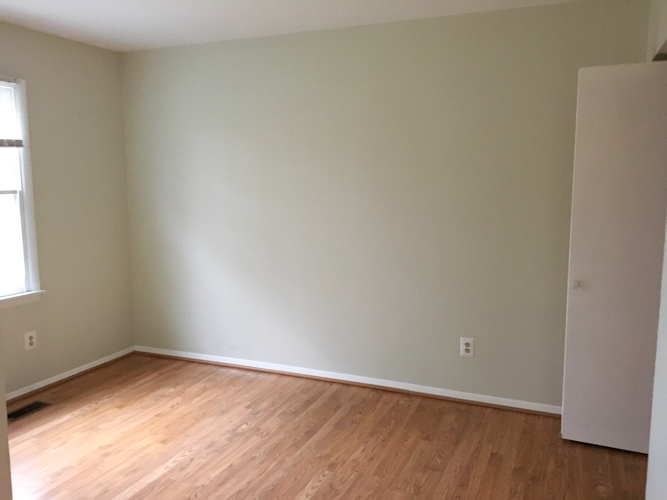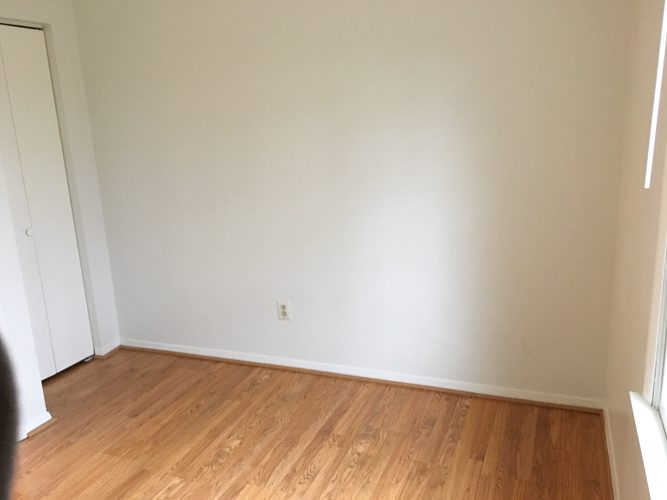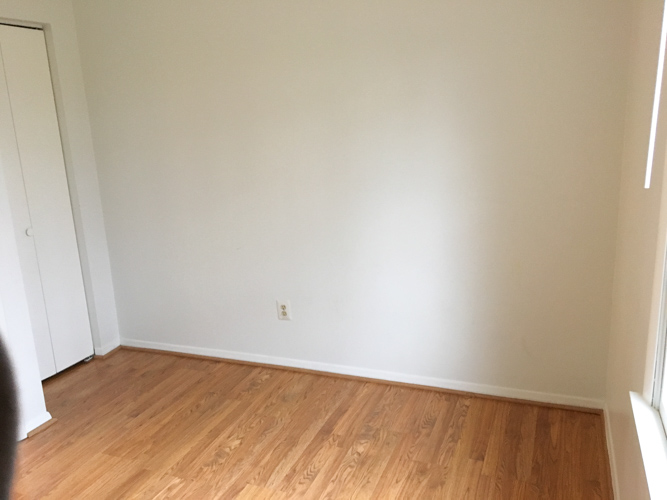 Backyard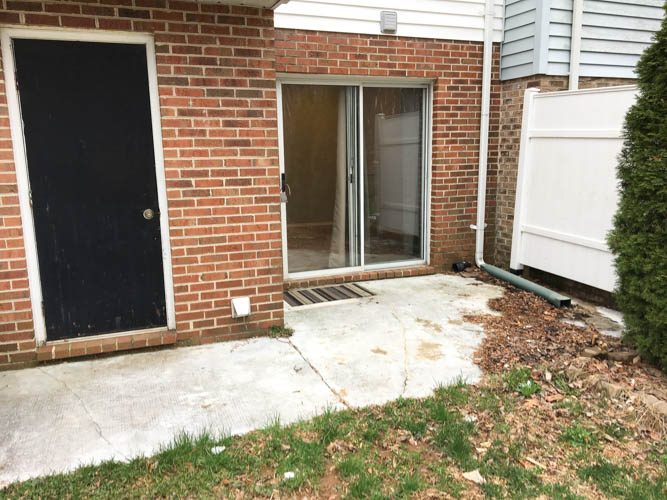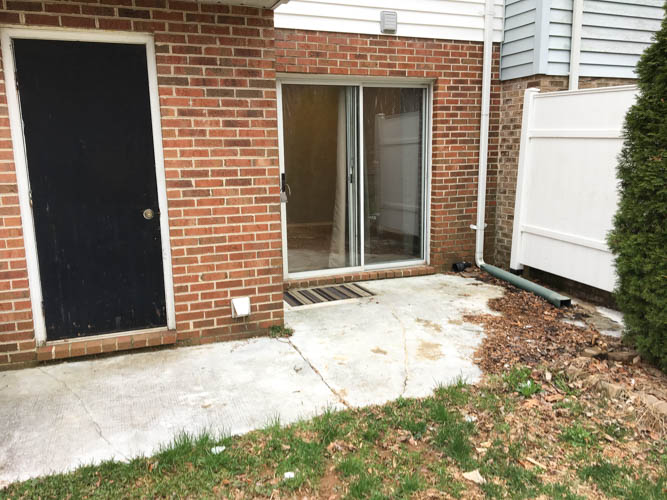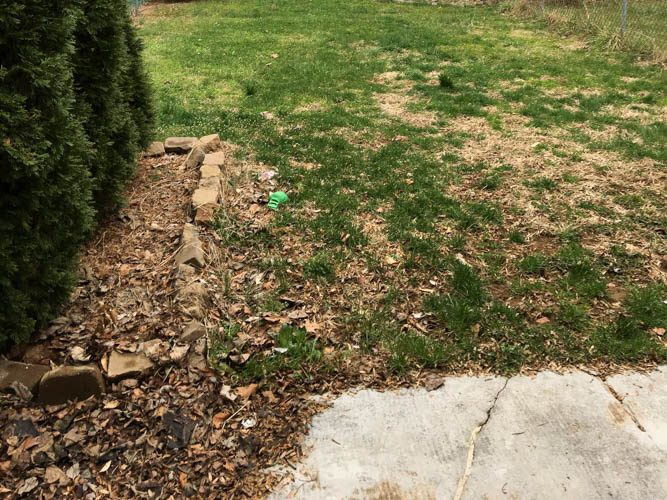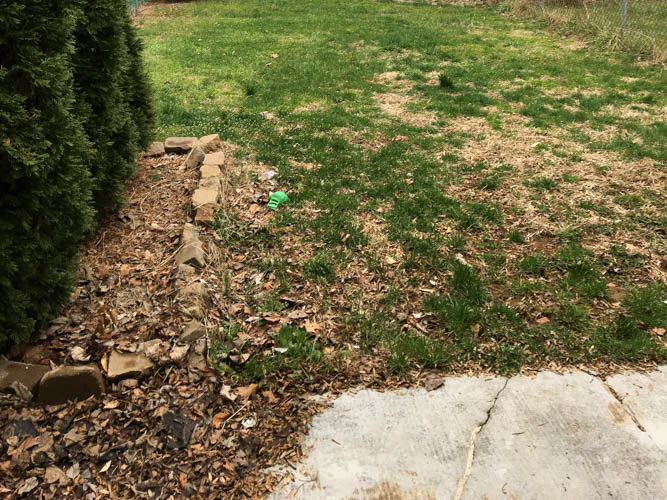 What do you think of our new town home? I can't wait to get started on fixing this place up, but I am really all over the place with where to start, it's a bit overwhelming! However, we have decided to definitely start with making over the living room!
Even though we are still in the midst of unpacking, we are going to start the renovation projects this weekend! Follow along on Instagram and Facebook, as well as Pinterest to stay up to date on all of our new home projects!
Save
Save
Save
Save
Save
Save
Save
Save
Save
Save
Save
Save
Save
Save
Sharing is caring!