Every year when Prime Day rolls around, I'm excited to check out the deals, especially for tools, home decor, organization, and supplies for crafting and DIY home projects! This year I'm sharing my favorite finds here so you can check them out too if you are interested!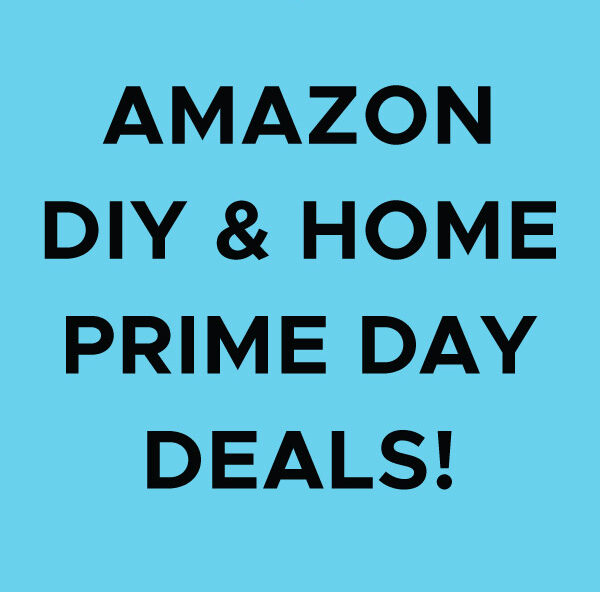 In order to get the great discounts on Prime Day (which can be better than Black Friday deals) you do need to have a Prime membership! I make many Amazon purchases every month, so our Prime membership is well worth it and more than pays for itself in the free 2 day shipping benefit. If you don't have a membership currently, you can sign up for a free Prime trial here!
Prime Day is two days this year, starting today, July 15 through tomorrow July 16! Deals are changing all the time, so I will try to keep this list up to date today and tomorrow!
I've listed lightening deals first which are time sensitive and only a certain quantity available, so act quick! Then, I've listed deals out by day. If there are any deals that continue into Tuesday from Monday, I will add those to the Tuesday list as well.
Note, this post contains affiliate links. For more information see my disclosures here.
Lightening Deals:
Limited quantities and time sensitive!
Tuesday, July 16th Deals:
Tools & Home Improvement:
Organization & Home Decor:
Crafting:
Other Interesting Prime Day Deals:
Monday, July 15th Deals: