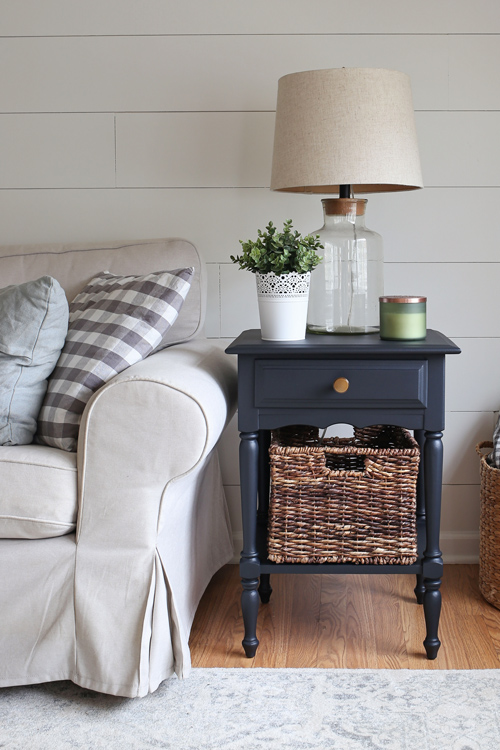 Not too long ago I shared about about my temporary side table solution, a crate side table, for our living room. Well I recently replaced the crate with a real side table! I've had a vintage, maple, side table in our bedroom that was from my grandparents house (I think it's from at least the 1950s). Here is a photo of how it originally looked: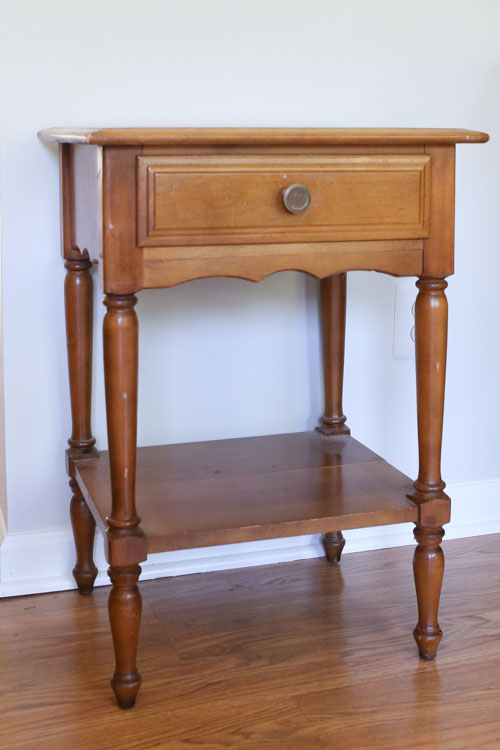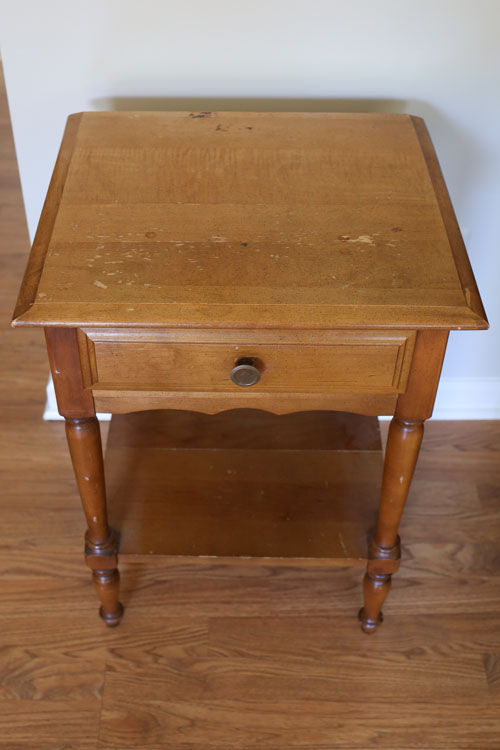 The vintage side table definitely needed some love! Originally, I wanted to stain it, but after sanding the old finish off, the old maple wood did not take the stain well and I decided paint was the way to go with this piece.
As far as deciding what color to do, well I narrowed it down to white, grey, or black, any of which would be cohesive with my living room decor. Ultimately, I couldn't stop thinking about painting it black, however I've never painted a piece of furniture black nor have I ever owned black furniture. But, I really love the look of black furniture and cabinets whenever I see them. It's very modern and classic, two styles I love mixed. So I decided to go for it!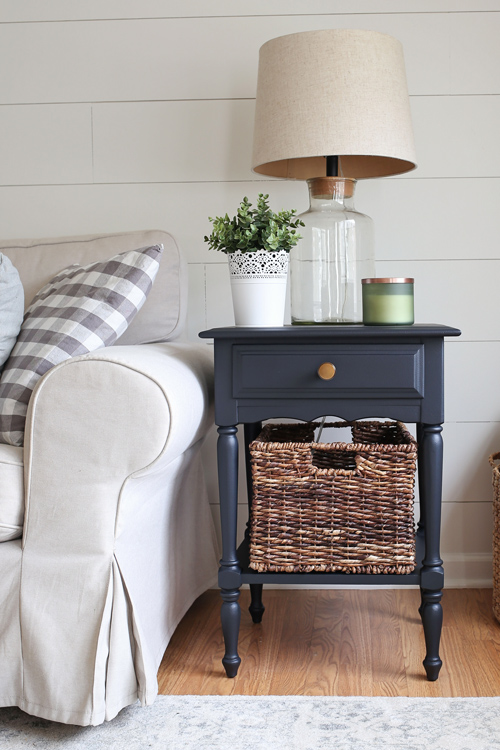 Note this post contains affiliate links.
Overall, I like how it turned out, not sure if I love it though! I quickly learned that picking out black paint is nearly as challenging as picking out white paint. In fact, I ended up painting the side table a different shade of black first. I started with Black Jack by Benjamin Moore in Eggshell, but since the side table sits next to the window, the color almost looked like a navy black, not my fav. And usually eggshell is perfect for me on most furniture, yet that has always been white or lighter color pieces. Black shows off shine more than other colors and it was just a bit too shiny for me.
I ended up repainting the side table with Black Satin by Benjamin Moore in a Matte sheen. In the sunlight in these photos it does appear to be more of a charcoal black, but in person it looks just black, especially at night. I didn't want to go jet black, I wanted it to be more of a soft black.
I love the antique brass knob I added to it!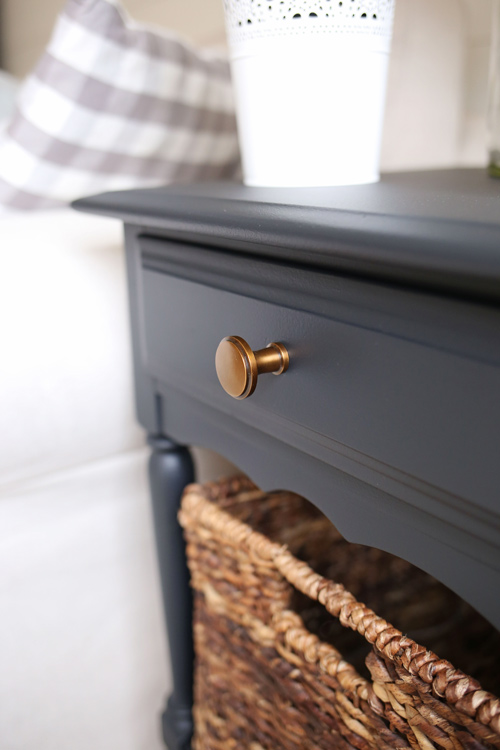 The side table turned out to be the modern vintage look I was trying to achieve, it only took trying three different finishes haha! It's funny, I like the end color result of the side table more in person than I do in these photos though. I keep questioning how it looks now…I don't know if it's cause I've just been working on it too much and I'm overthinking it. Maybe I should have went with a chippy or distressed black paint look? I'm being very indecisive, so I will just let it be for now and make a final decision on it in the new year once I have more of my final decor in place for the room.
What do you think of black furniture?! Is it too much for you or do you love the mix of this classic color in furniture decor?! I like it, although I quickly noticed how black furniture does show dust much faster than I'd like ha!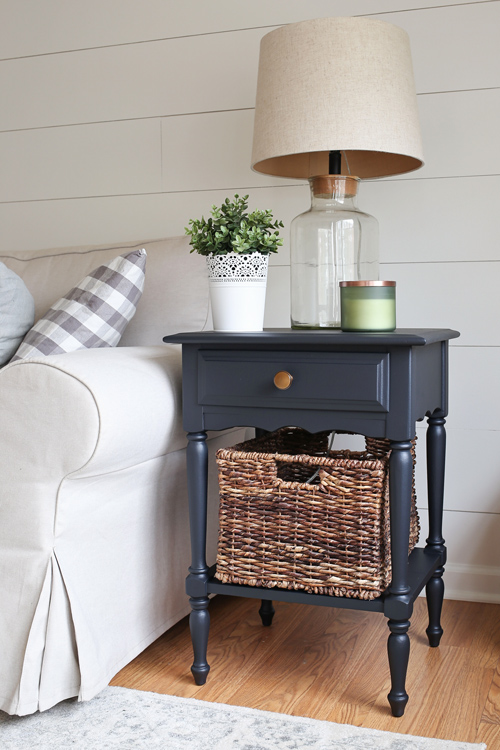 Thanks again for following along! For my latest projects and sneak peeks, follow along on Instagram and Facebook!
Sources:
Black Paint – Black Satin by Benjamin Moore
Antique Brass Knob – Pottery Barn
Basket – Michaels
Lamp – Home Goods
Save
Save
Save
Save
Save
Save
Save
Save
Save
Save
Save