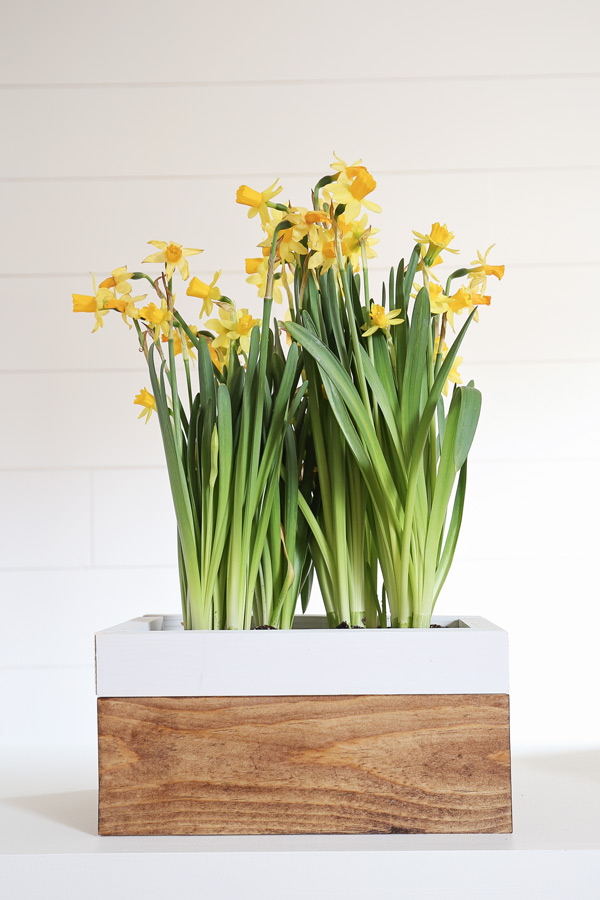 This DIY spring planter box is a quick, easy project to help make it feel more like spring around your home! Just find the perfect spring flowers to go with it and you're all set!
I've been working on a large build project and there was a bunch of scrap wood leftover. While trying to come up with a spring-y type of project that I could use the scrap wood for, I saw some cute little daffodils at our local garden center! And I decided to build a little spring planter box to fit around two of them.
You can easily adjust the size of this planter box based on your flower pot size and quantity! As well as do a different color or stain color combo too! I think it would be fun to mix up the paint colors with spring color combos like white and pink or white and green! I almost did green instead of white paint!
Note, this post contains some affiliate links. For more info see my disclosures here.
How to make a Spring Planter Box:
1. Make cuts for planter box
You can either do the cuts at 90 degrees or 45 degree edge angled cuts like I did (measured from long point to long point). Make the following cuts from the 1×4 and then do the same for the 1×2:
2 pieces at 6 1/2″
2 pieces at 10 1/2″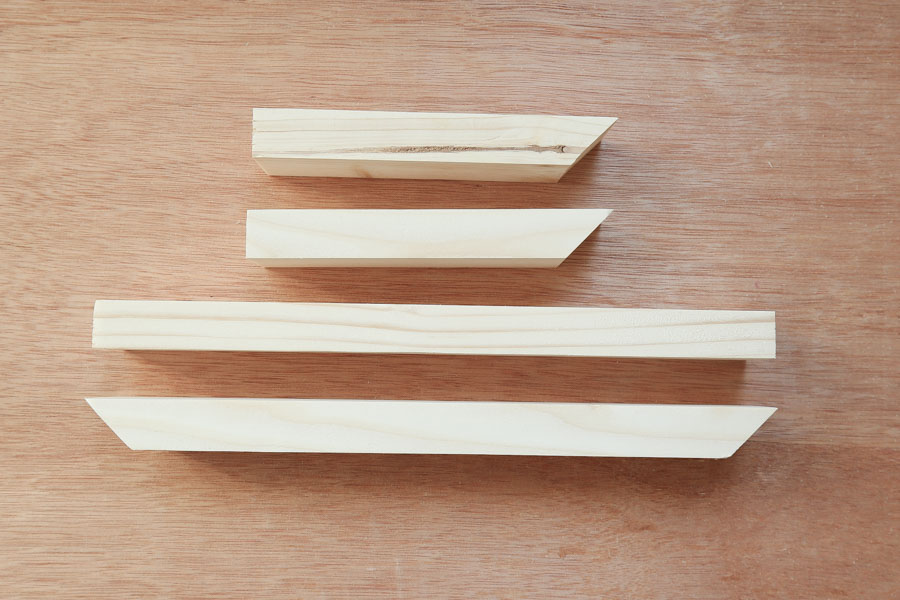 2. Stain and paint wood
At this point it's easier to stain/paint the wood before assembling your spring planter box. I used stain on my 1×4 pieces and white chalk paint on my 1×2 pieces.
3. Assemble spring planter box DIY
To assemble the planter, start by attaching the 1×4 pieces together with a brad nailer and 1 1/4″ brad nails. Clamps help too!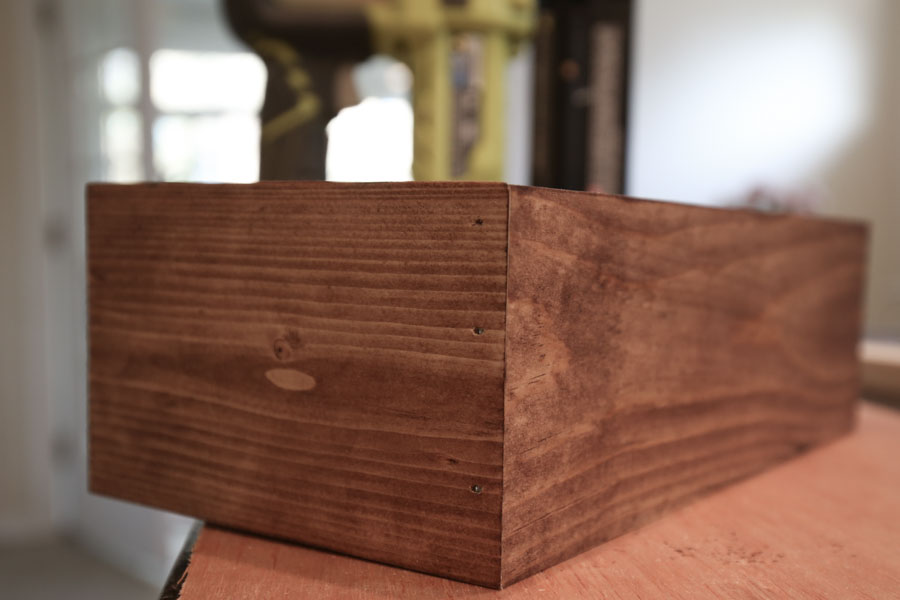 Next, I used wood glue and a clamp and to attach one of my 10 1/2″ 1×2 pieces to the assembled 1×4 pieces. Then, I used wood glue and brad nails to finish attaching the remaining three 1×2 pieces. I put the wood glue between the top of the 1×4 edges and the bottom of the 1×2 pieces.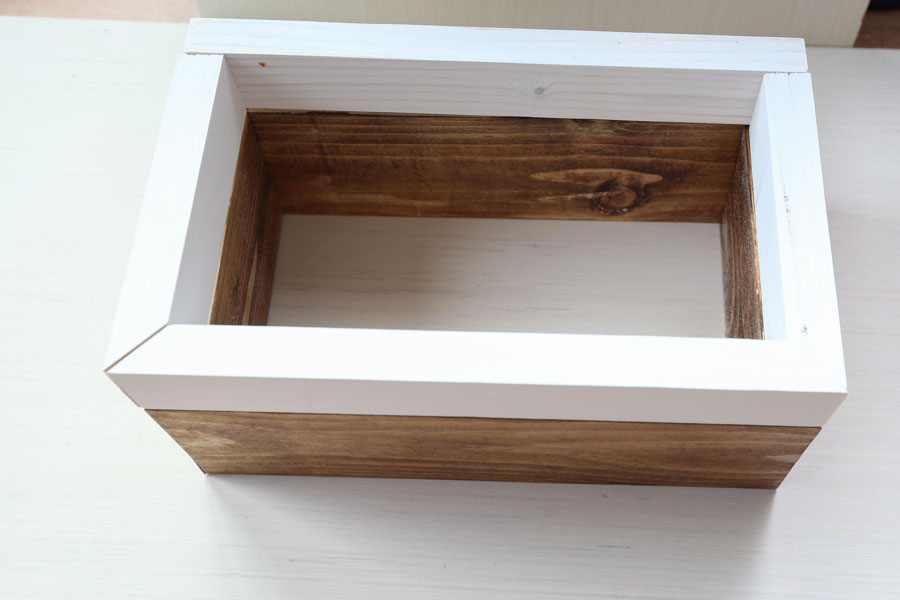 And that's it! I didn't bother putting a bottom on this planter box because I was trying to keep this project super quick and simple. Go ahead and add your spring flower pots and you've got some easy spring decor!!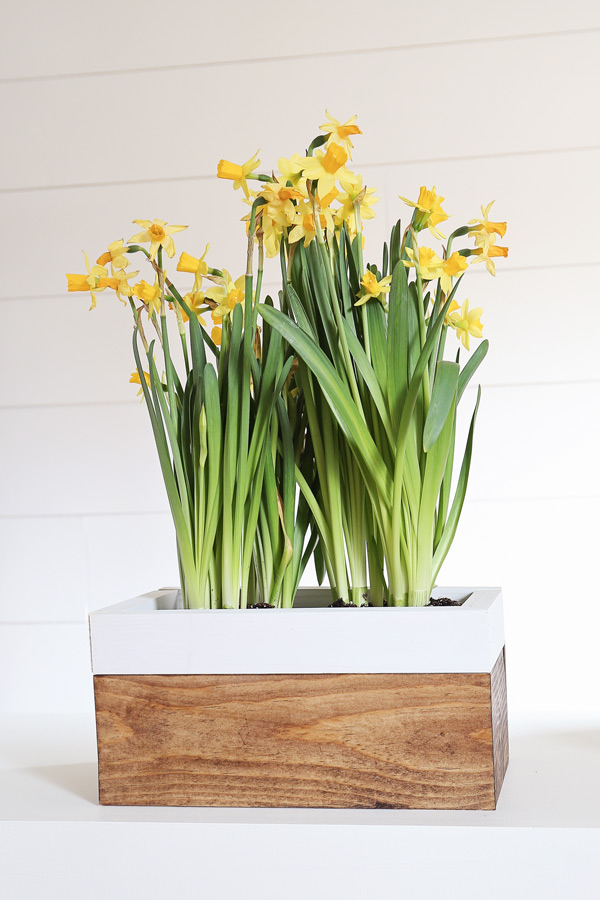 Follow along on Instagram and Facebook for my latest projects and sneak peeks!