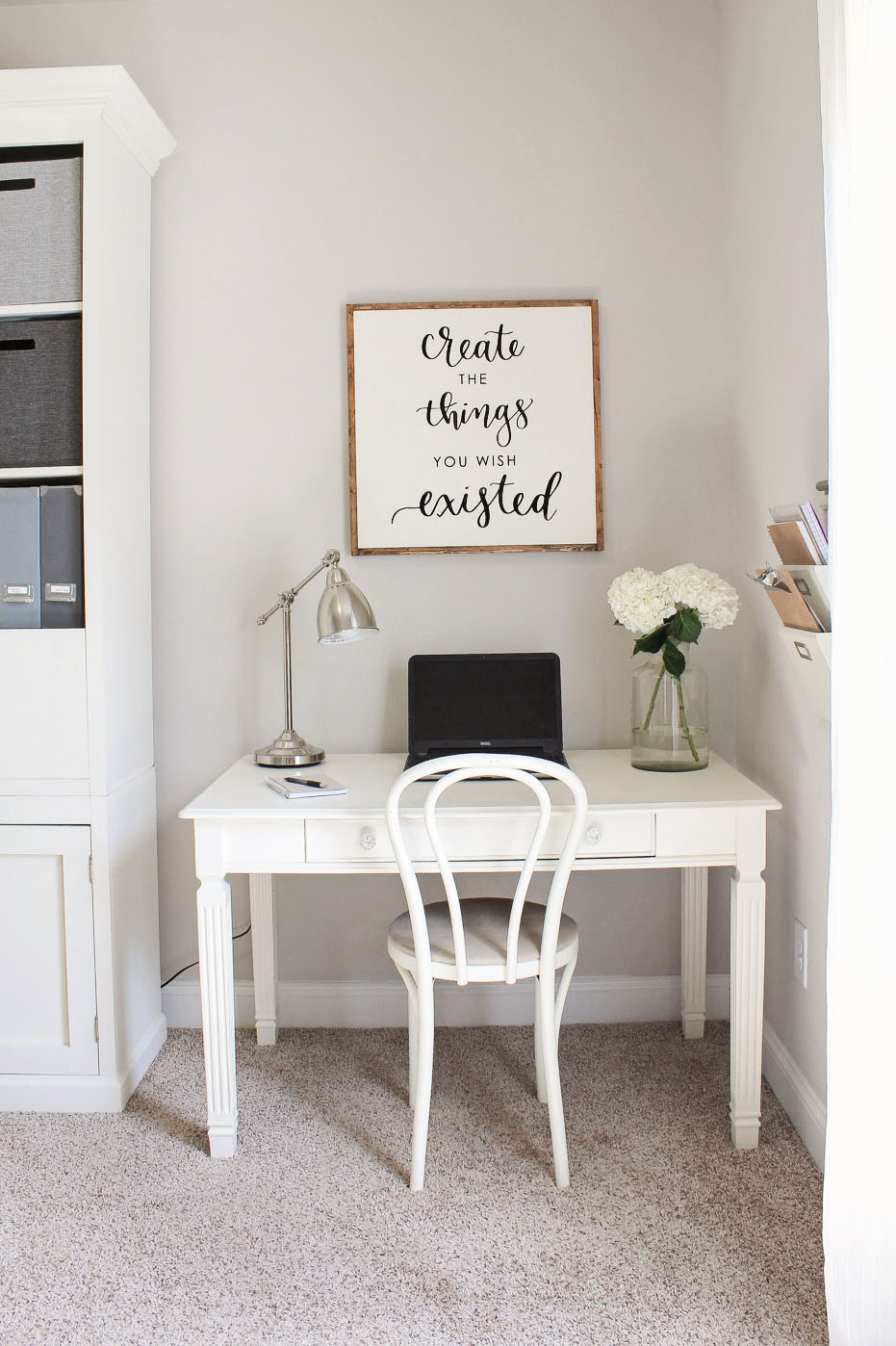 Wow, as I write this post (it's December 27th) I can't believe 2016 is coming to an end. 2016 seemed to go by incredibly fast, more than any other year of my life. Although, I can be really indecisive with decisions, one thing I know for sure is that I am super happy that I started this blog and it has been so much fun to create new DIY projects for it and be able to share them and help others!
Looking back at all of my posts from 2016, I was pleasantly surprised to see which posts were the most popular with readers and I thought it would be fun to share them since this was my first official full year of blogging. Here are the top 5 most viewed posts from 2016:
This hall tree was one of my favorite posts too this year because it is just so cute and simple look wise, yet provides functional extra storage that we really needed in our little apartment this year. It was also one of my first build projects that challenged me to create something not only cute and functional, but super affordable in building materials. I love that it can be used in many different size homes and that it was featured as part of an Apartment Therapy post for furniture for small spaces!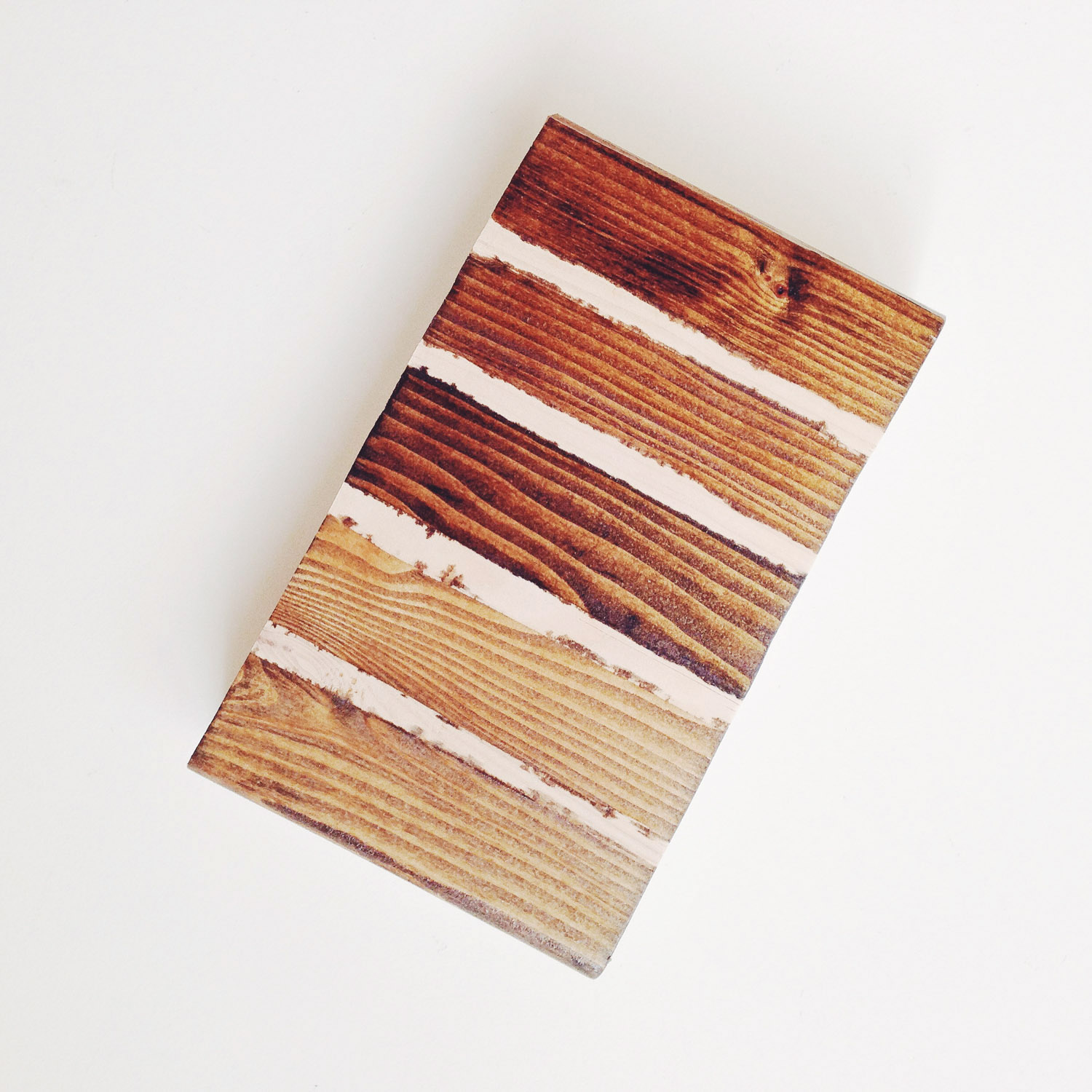 I think I was most surprised that this post made the top 5! It's such a simple and seemingly not exciting kind of post…you know what I mean? But, I think it's super helpful and people need to stain wood for many kinds of DIY projects.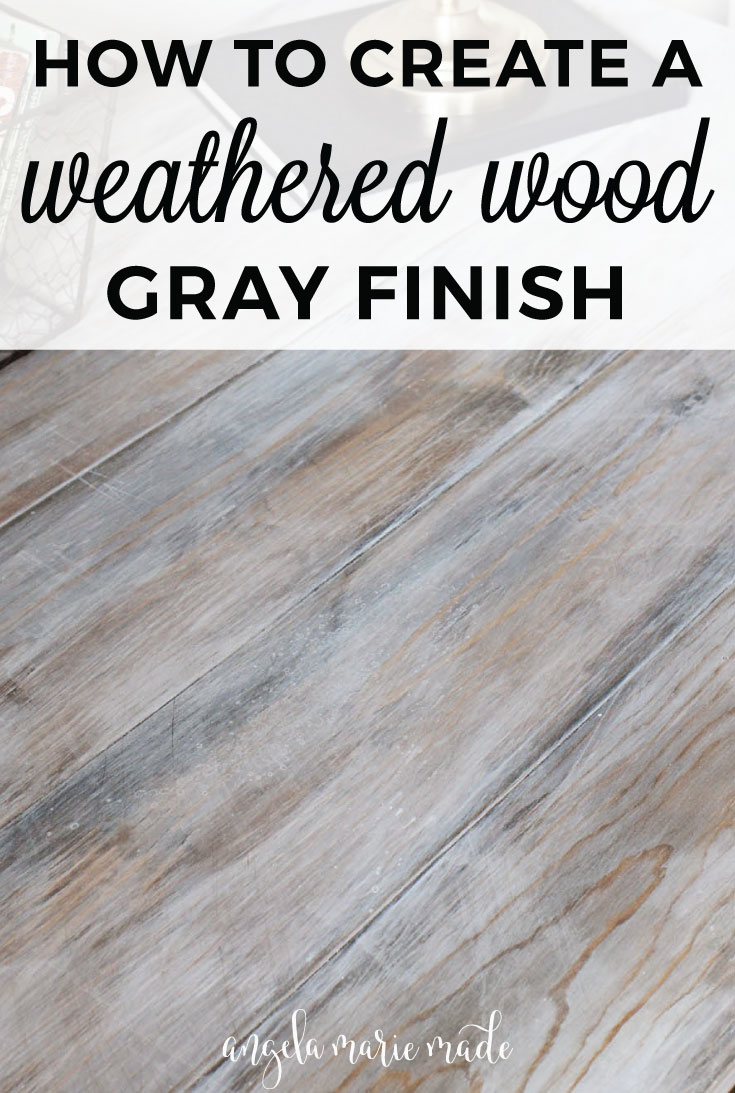 I must give credit to Brandon for the technique shared in this post! It was a really simple tutorial to achieve a cool, rustic finish!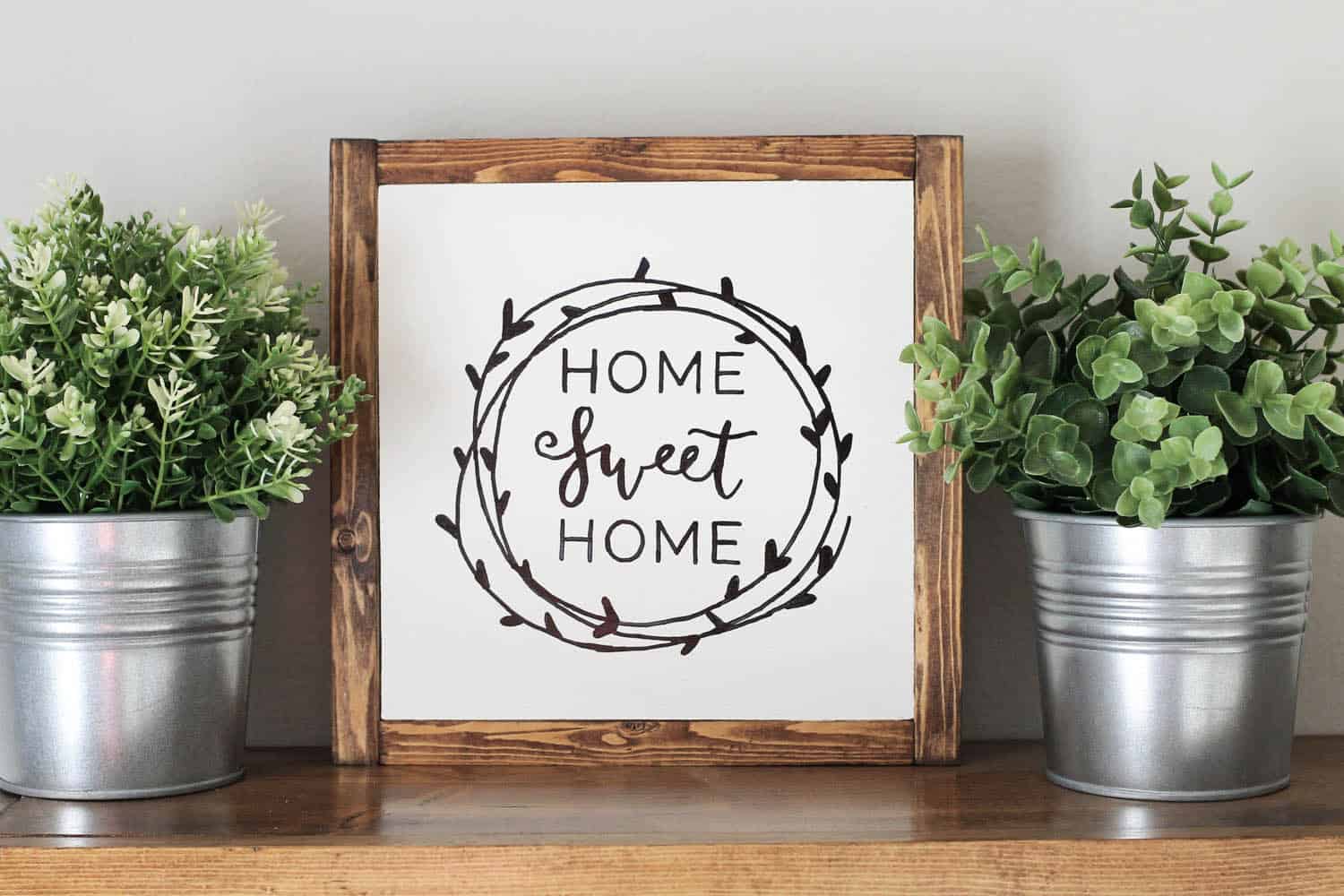 I'm glad I shared this post, again another really simply technique that can help create such a cool result using wood. And I actually shared it to compliment the #1 post of this year…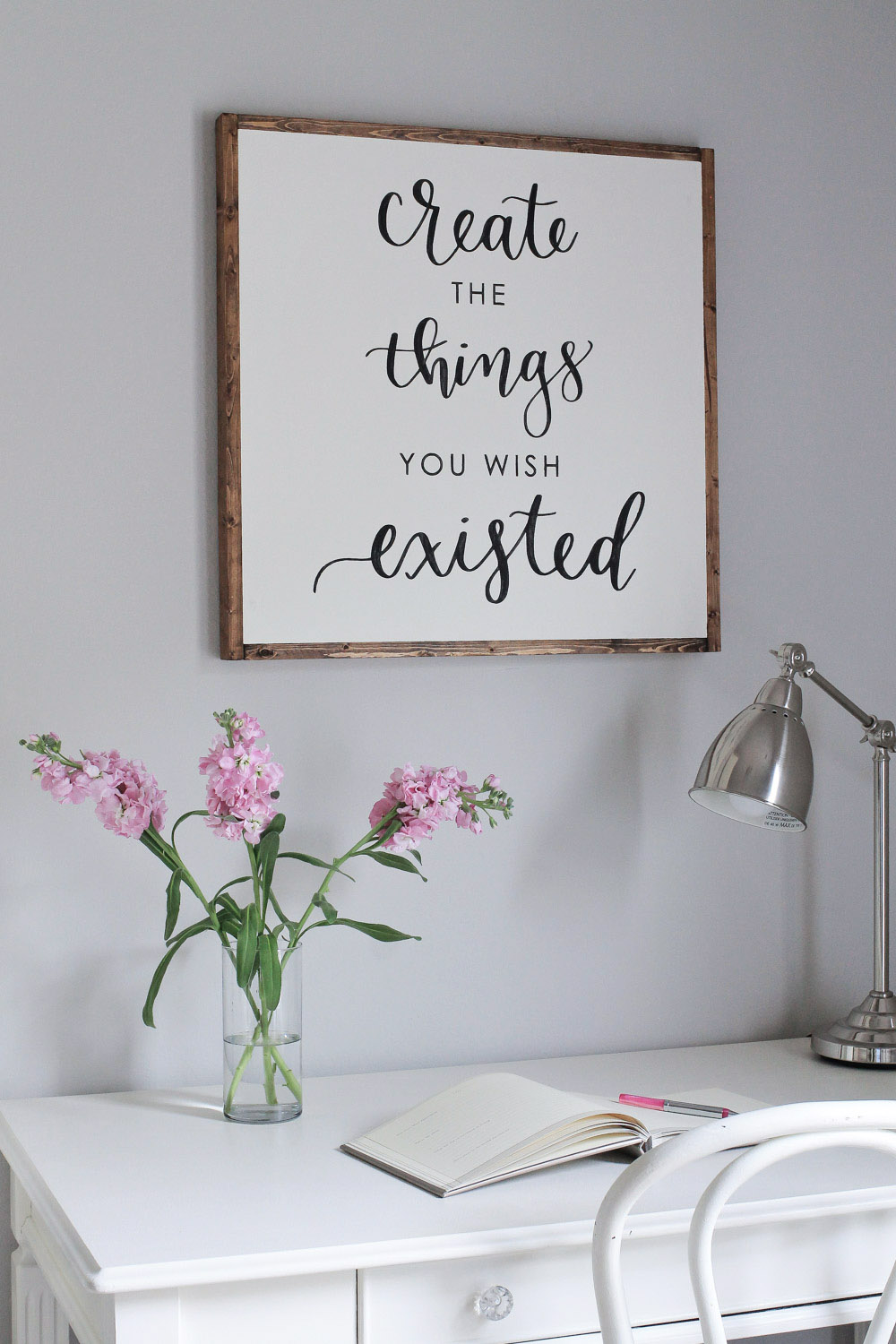 This project with a DIY wood sign and free printable of the quote "Create the things you wish existed" in my calligraphy was the most popular post of this year and it was also my first viral pin on Pinterest 🙂 It was also one of my favorite posts this year too because I loved not only the project itself and the quote on the sign, but it was one of the first times I realized that I could actually help inspire and help others in some way through this blog, like for real! While working on this blog project, I remember I had spent hours trying to think of the best quote and then create an actual design with my calligraphy that I loved. It was frustrating at the time because I spent so much time on this one project, but I am sure glad I did because I love this sign in my office and that others love it too for their homes!
After reflecting on 2016, it's time to look ahead to 2017 and I personally love making goals for the new year!
For the blog this year, I am going to focus on the following goals:
1. Improve my photography. To be honest, I really can't stand my photography at this point, I have trouble capturing the look I want and I really want to improve my photo skills! Interior photography can be quite challenging due to the lack of natural light.
2. Be more active on social media this year, especially Instagram which I know I've been a total slacker…I blame it partially on time management and photography issues. But, I think it's a great platform and I want to engage more with it.
3. Start an active newsletter. I really want to start sending out a monthly newsletter that people can actually look forward to and contain useful or helpful info!
4. Continue to keep growing the blog and learning new skills, trying new projects and sharing my experiences here on the blog to continue helping others with their DIY and decor projects! I hope to stay much more consistent with my posting schedule, sharing a high quality, useful blog post at least once per week (maybe 2 times per week later in the year if time permits).
5. Finally, my blog is going to be getting a makeover soon, my goal is to get this accomplished ASAP! And I have some really exciting news that I hope to share in March sometime! It involves adding an entirely new section to the blog and I am really excited about it!
Thank you for stopping by and reading my blog, I am very grateful! Do you have any special DIY or decor goals for 2017 that you are excited about?!
I will be back early next week with my first DIY project of the year, I can't wait to share it! As always, you can follow along on Instagram, Facebook and Pinterest for my latest projects, fun updates, and sneak peeks!
Happy New Year friends!!! I hope it is wonderful!
Save
Save