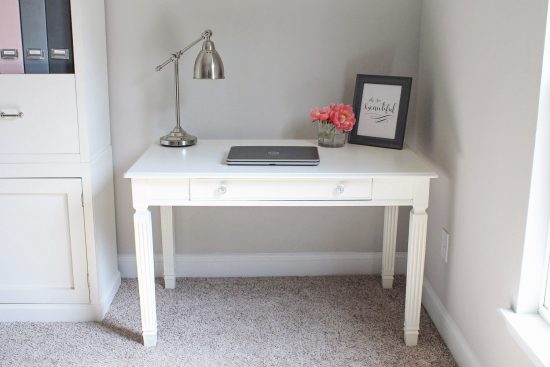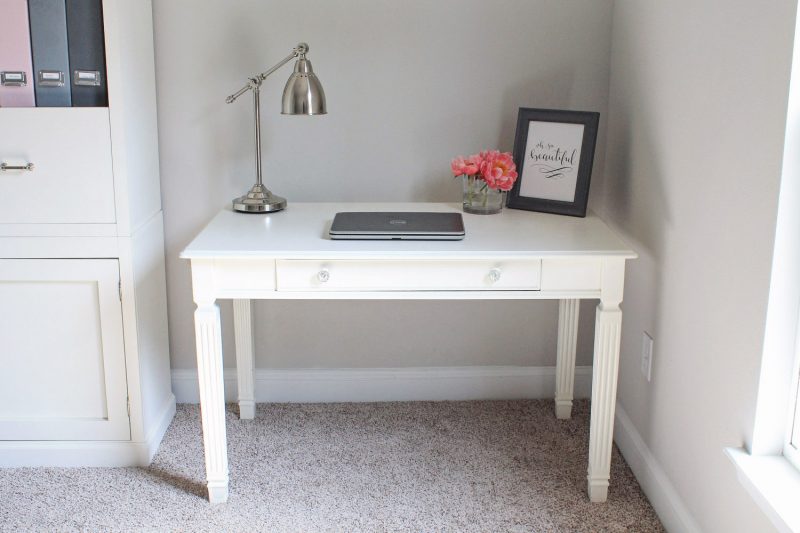 In the process of revamping my office, a new desk was definitely needed. I had been using a flimsy computer desk that was at least 15 years old…it was contributing to my office disorganization problem and was an eyesore, certainly not a place to sit and be inspired. I'd share a photo of it, but it fell apart when we had to move it out of the office lol!
For my new desk, I wanted something classic, feminine, and of quality…after all I needed it to match my new DIY Office Storage Cabinet. Well, I had my eye on a beautiful Pottery Barn desk with pretty turned legs, but it just wasn't in the budget! I searched and searched for a similar, but more affordable desk and just couldn't find what I wanted. I came pretty close to building the desk, but if I bought four pretty, fancy, turned desk legs, it was again taking up my whole budget and I still needed a desk top and drawer! Finally, I came across this desk on Wayfair that was super on sale. It was nearly perfect as far as design, price, pretty turned legs, and size. Yet, it did not come in white and I wasn't a fan of the knobs. I decided to order it and give it a mini makeover.
BEFORE PHOTOS: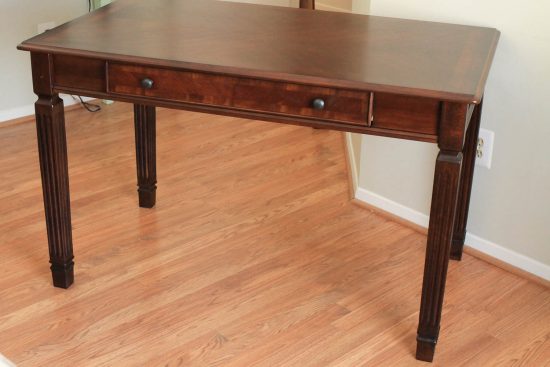 Note, this post contains some affiliate links. For more information see my disclosures here.
Here's a close up of one of the desk legs, I just love how the details help give it that classy, feminine look!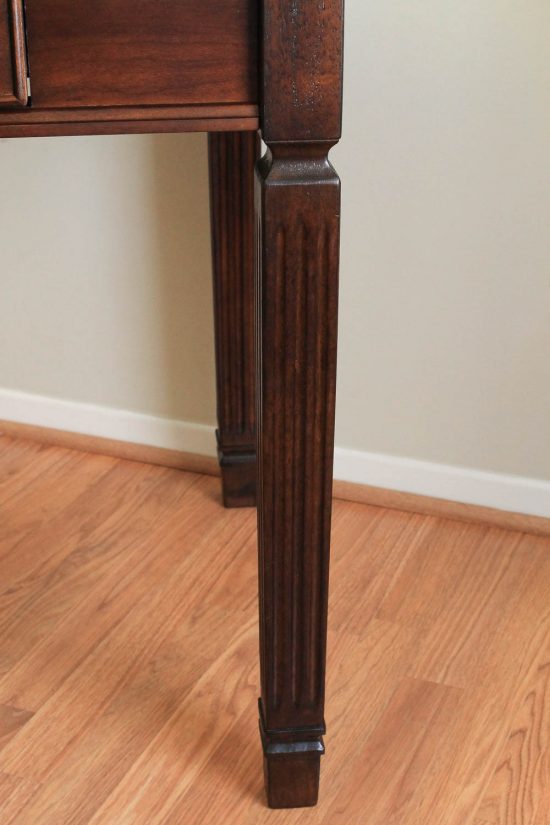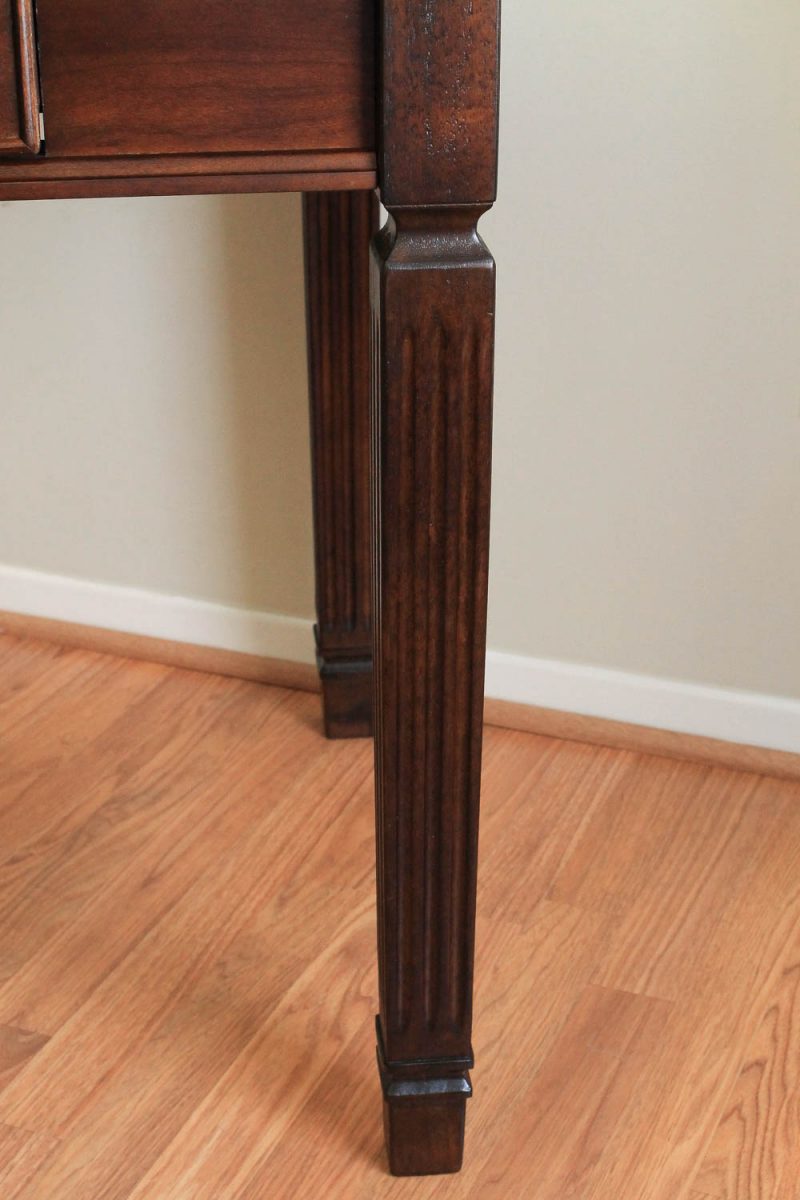 For the paint color, I chose Ivory White by Benjamin Moore (love this color). Before I started painting, I tested a small area on the back of the desk to make sure there was no pink bleed through which can often happen when painting white over dark stained furniture.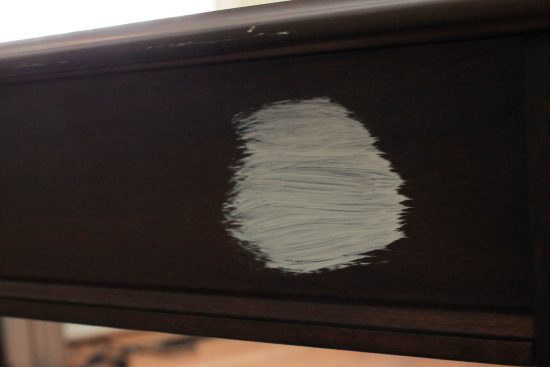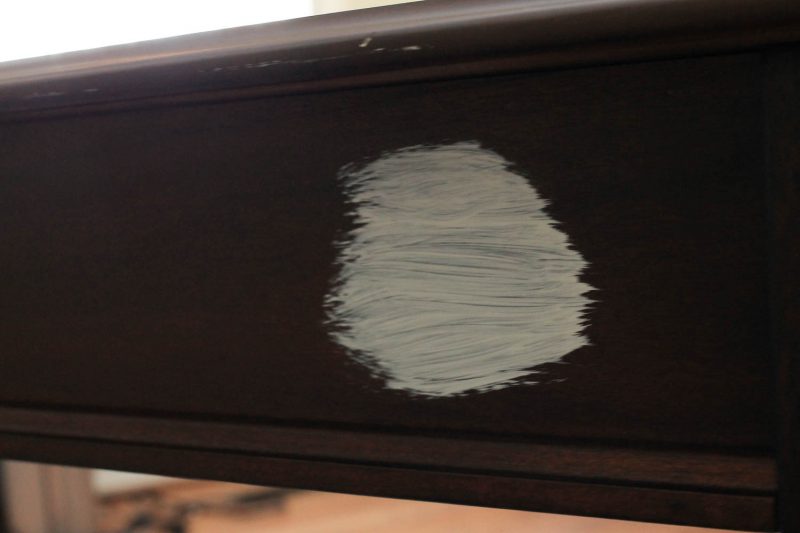 I painted the desk with primer and then two coats of paint. For the final finish, I used Miss Mustard Seed's Milk Paint – Tough Coat Sealer. For more durability, I used two to three coats of it. It's great for sealing white painted surfaces as it doesn't yellow, which is awesome because so many sealers and polys I have used in the past caused yellowing over white paint.
Here is the final result!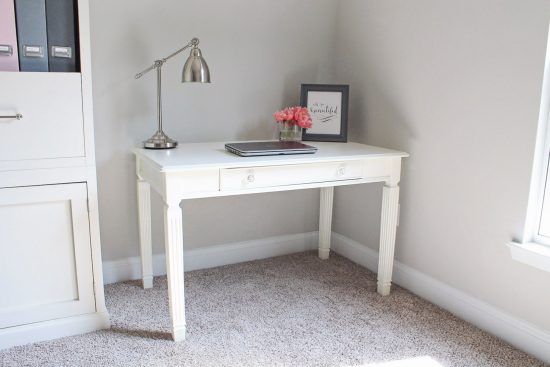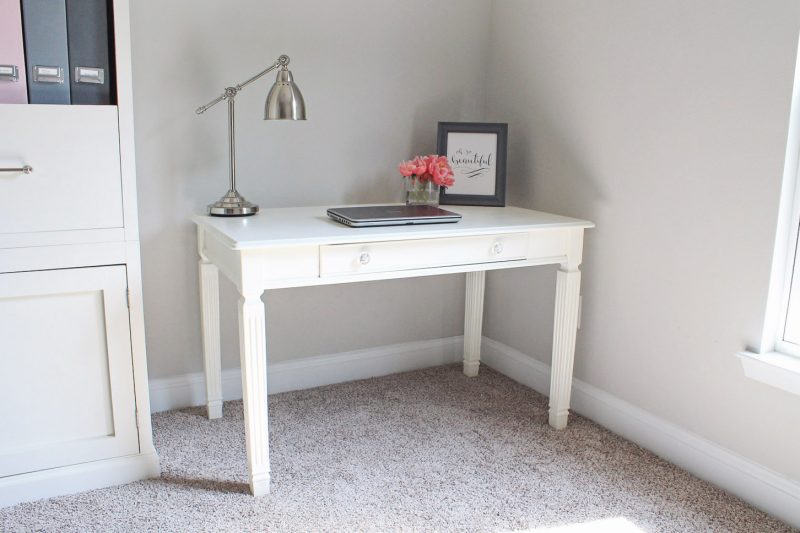 What do you think of my mini desk makeover? Soon I will be sharing my full office reveal with all the decor completed! I am super excited about it, but I have a few more projects to tackle before I can do that! Be sure to follow along on Instagram and Pinterest for my latest projects, fun updates, and sneak peeks!
Save
Save
Save
Save
Save