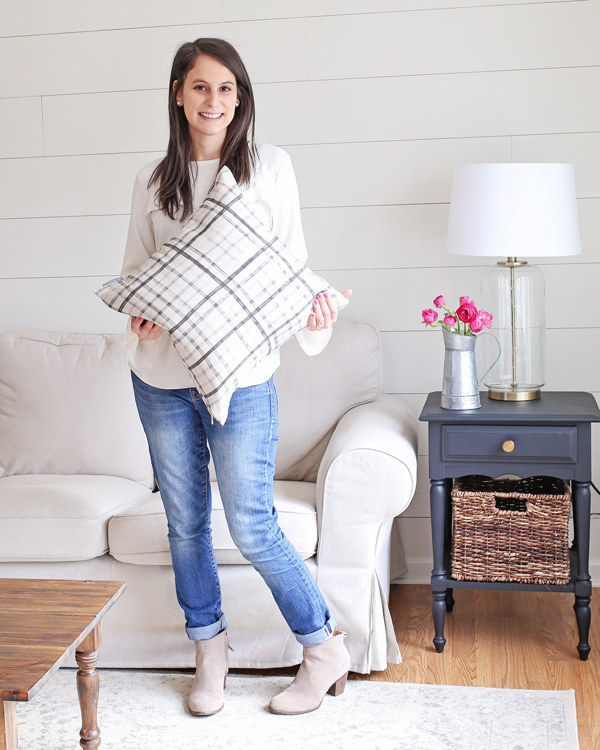 I'm taking a break this week from my usual DIY and home decor posts to just catch up with you all on things! I thought I'd share 5 things going on in my life lately. I'd love to hear what's going on in your life too, any fun DIY projects?!
Ideally, I'd like to start doing these more personal posts once a month or so. It's nice to just take a break from projects and catch up, like you would with friends over coffee or happy hour! I feel like I need a catchy name for these kinds of posts besides "My DIY Life Update" haha! I can't seem to think of anything creative at the moment so let me know if you have any suggestions!
1. I just completed my second Whole 30 last week. I had completed my first Whole 30 over two years ago. It was a little easier this time around since there are more Whole 30 recipes out there from bloggers and companies. And there are lots of ready to go Whole 30 products, like mayo, cauliflower rice, zoodles, etc. Less prep and dishes in the kitchen makes me happy!
My favorite recipe this time around was a breakfast recipe: Apple Sweet Potato Breakfast Bake. I made it for my first and third week, it was delicious and filling. I highly recommend it if you are doing Whole 30 or just looking for a yummy, healthy breakfast idea!
Also, I recently discovered these plantain chips by Terra and wow, soooo delicious, I could eat the whole bag!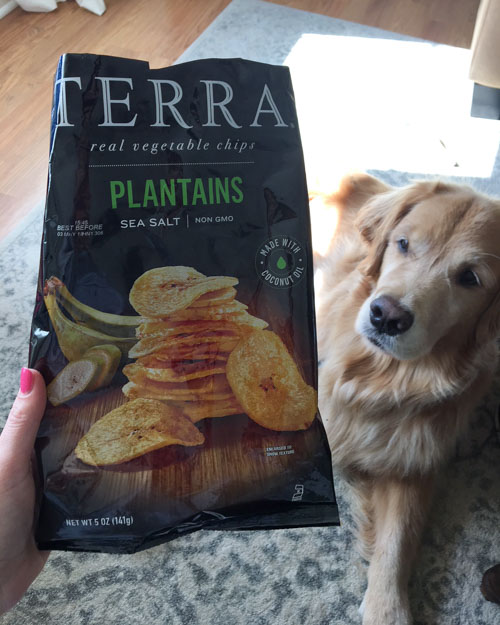 Whole 30 didn't quite give me the extra energy I was hoping to get out of it, so I'm focusing on upping my workouts and have started the BBG challenge by Kayla Itsines!
2. Most of the time when I'm creating, it's for the blog or my Etsy shop. A few weeks ago I took some time to just create for fun and for myself because I felt like it not because I was trying to stay on schedule for things. It was a refreshing break and I just doodled in fun colors and textures on my iPad! It's amazing how much easier it is to create when there are no pressures.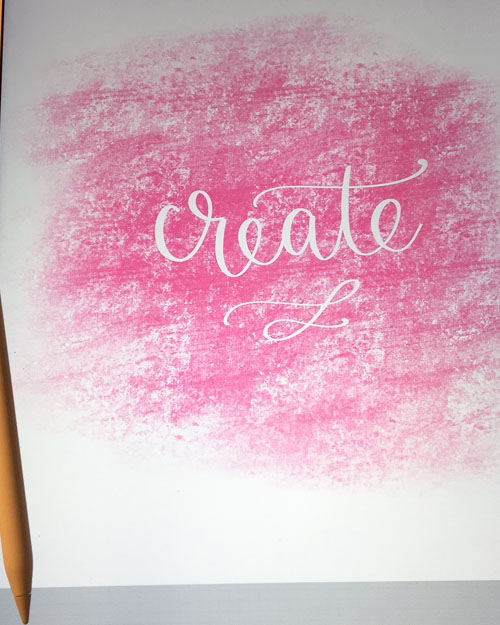 3. And funny enough, creating just for fun led me to discover a new brush feature I really love, which then led me to learn something new! I learned how to digitize watercolors and paint textures. I've only ever digitized my hand lettering and calligraphy, so I'm really excited about what I've learned and will be incorporating it into my Etsy printable shop soon!
4. I learned a really big lesson last week about selling on eBay. I've sold items here and there on eBay over the years and always had a positive experience. Well, I made the decision to sell my professional vinyl machine on eBay since I didn't need it anymore. Side note – I use to have an Etsy shop that sold vinyl decals and that's why I had a professional vinyl machine.
The vinyl machine was the largest, high value item I've ever sold before on eBay. It took me hours to get it packaged up properly and to create the listing for it. The night I listed it, it sold within a few hours, except the buyer didn't send payment. I didn't even know you could buy something but not send payment, crazy right? Ebay requires that you wait 48 hours before you can submit an unpaid item claim. The buyer never paid, so then after I submitted the unpaid claim, I had to wait another 4 days to see if he would pay before I could get my listing fees refunded and then relist the item. So, I had to wait a total of 6 days before relisting, so frustrating!
After doing some research on Google, I learned that when you list an item, there are advanced seller settings you can apply which provide an option to require immediate payment. From now on I will always apply the immediate payment feature! Just wanted to share this in case you ever sell on eBay and didn't know about it either!
The good new is that I relisted my vinyl machine and it sold quickly with full payment! Yay!
Note, this post contains some affiliate links. For more info see my disclosures here.
5. Finally, I've been working on finalizing the decorating decisions for our living room makeover! This room has taken forever to complete, mainly due to my indecisiveness on decor decisions, especially throw pillow decisions. I came across this charcoal plaid pillow (similar here, and here, and here in brown) that I absolutely love! I bought it when it went on sale and I've been planning all my other pillow and decor decisions around it now.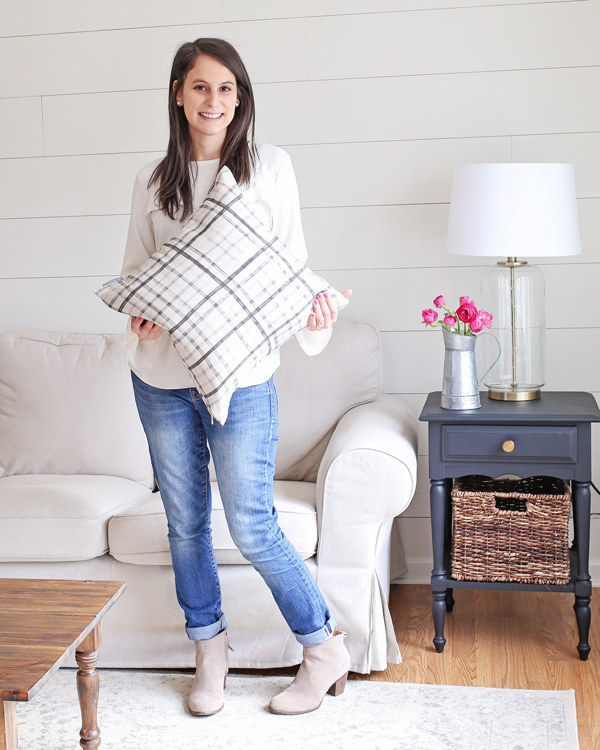 I really want to add some color into the living room decor, yet color makes me nervous for some reason. When I was out shopping this past weekend, I kept seeing dusty rose/pink color fabrics and pillows. I'm really leaning towards incorporating the color and hoping Brandon won't mind the pops of pink! Pink is my favorite color after all!
So, that's where my living room makeover status is currently. No matter what, this makeover will be finished by March, I am determined haha!
Well thanks for following along with my rambles today! I'd love to hear any decor or DIY dilemmas your having or anything else you've learned lately!