I'm taking a break from DIY for today's post to share something special! On October 8th, Brandon and I welcomed our baby boy, Jackson John! He weighed 6 lbs 8 oz. and was 21 inches tall. He was just over a week past his due date. Holding Jackson in my arms for the first time was one of the most life changing and special moments of my life and filled with lots of love!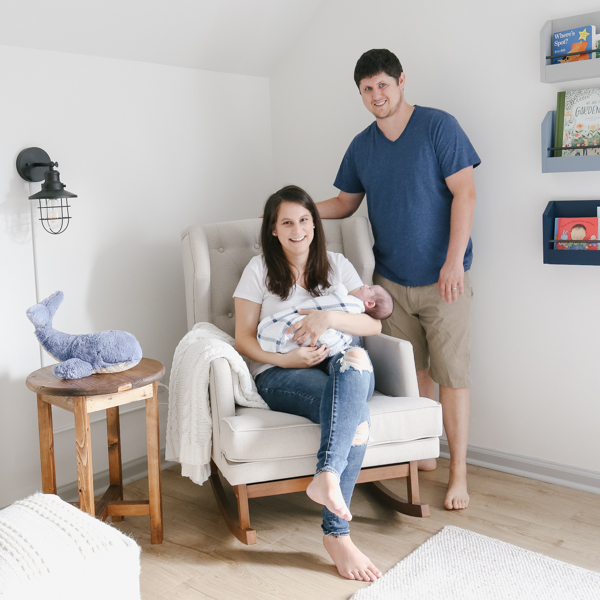 Life has totally changed in these past 3 weeks. We are loving all the baby snuggles and getting to know each other!! Although, I will say, life with a newborn is definitely a challenge as we are trying to figure out our new normal daily life (with a lot less sleep). It changes almost every day so I'm not quite sure when we will get a routine figured out. Nothing could have prepared me for this major change as a new mama!
We are so thankful and grateful for our baby boy! Chance, our pup, has been adjusting well and loving his new baby brother as well! Below are a few of my fav photos, I've taken so many already!
All swaddled up at two days old in the hospital. The swaddle and hat were way to big for him lol.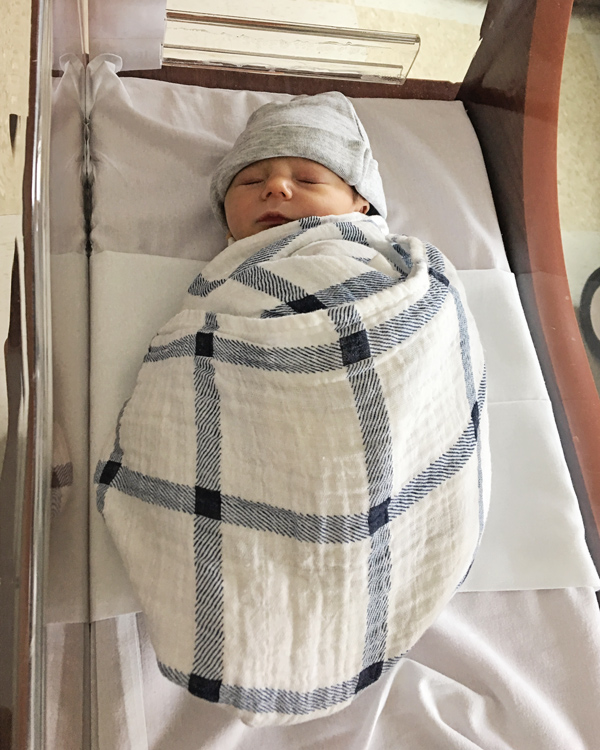 This one melts my heart, it was right after he ate and I captured his cute smile and dimple!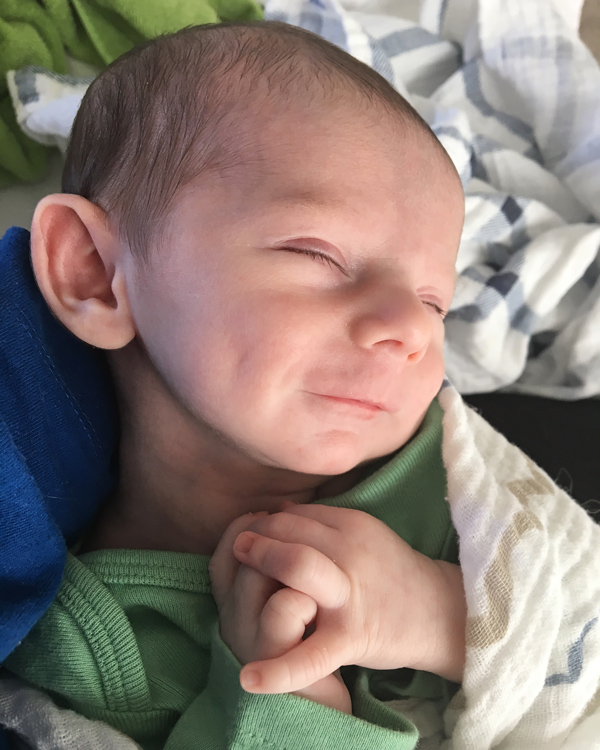 And of course Jackson and his pup!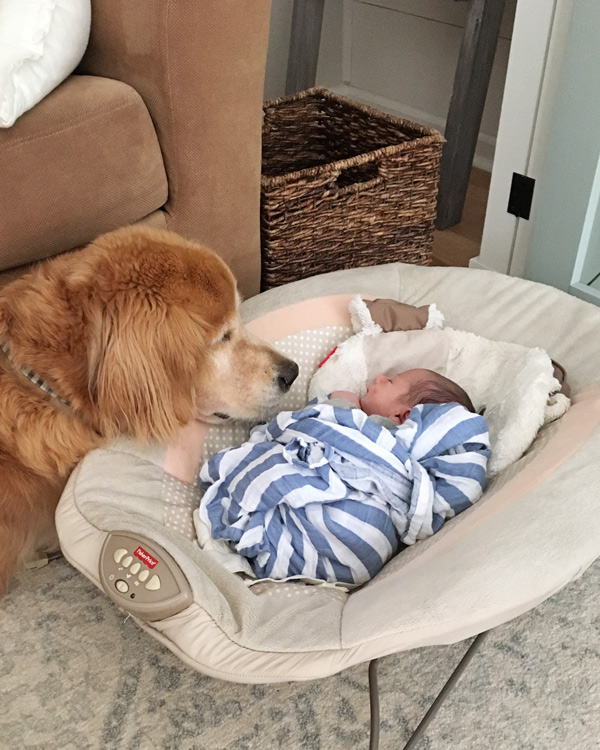 Over the next month, I have a few things to share on the blog, but in general things will be a bit quiet around here as I take a small maternity break and try to figure out how to balance everything. I am looking forward to getting back to DIY projects just in time for the holidays with our little one! We have some fun projects planned and I hope we can make it happen!