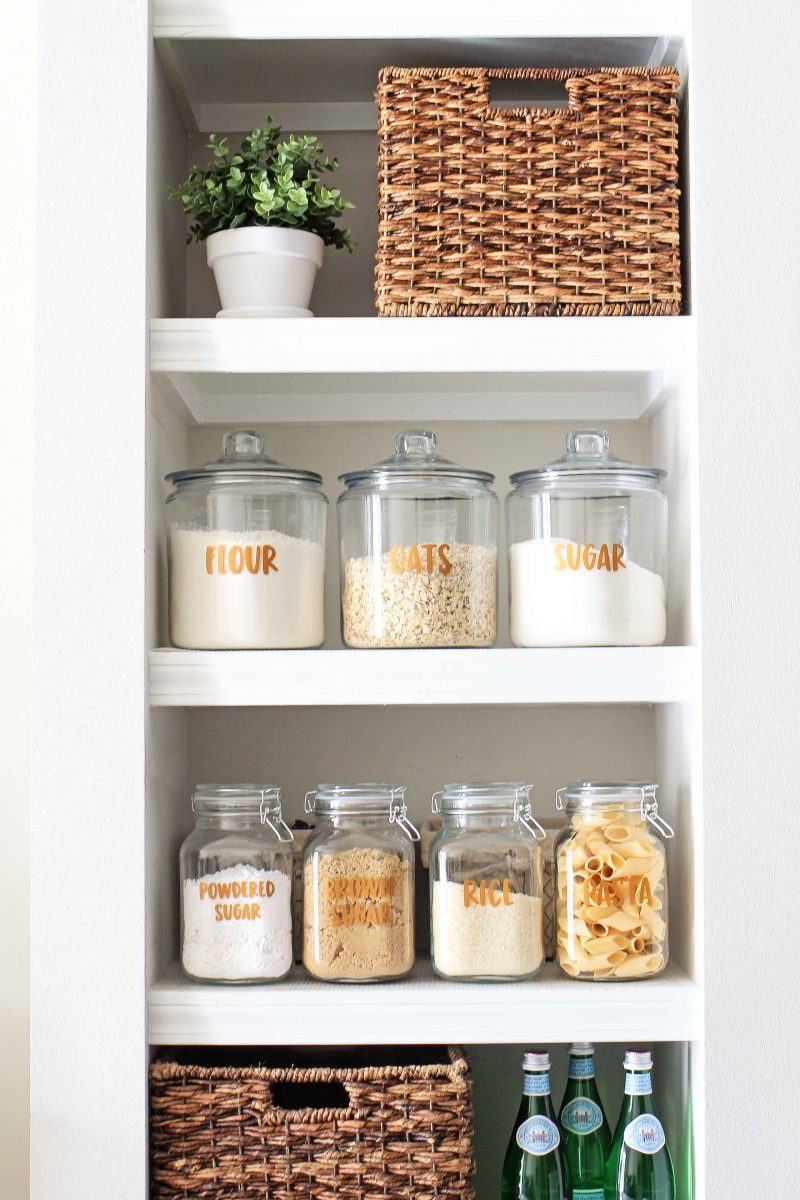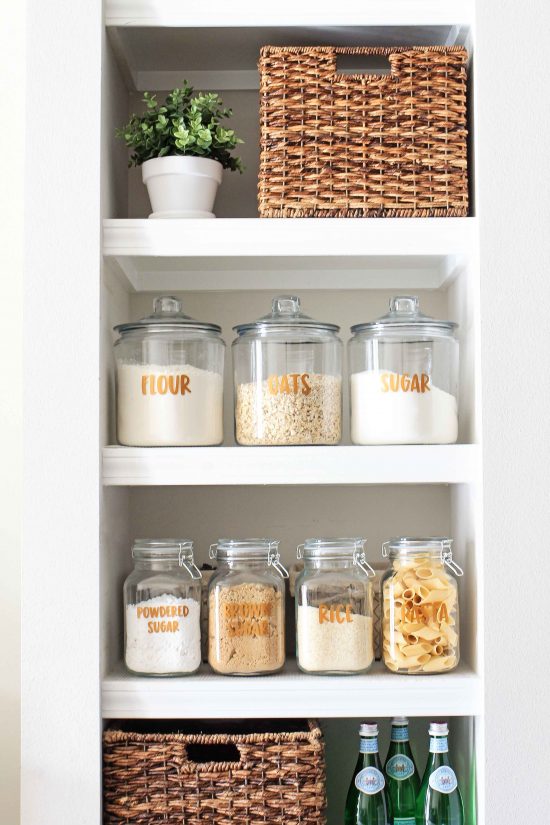 Our current apartment is definitely lacking in kitchen storage space, but it did come with some built in, open shelves. Instead of decorating them with pretty home decor items, we decided to make them functional and hold a bunch of our pantry items, hence open pantry shelves! I should add that if the apartment did not have these built in shelves, I probably would have bought some floating shelves or built some floating shelves like I did for my office.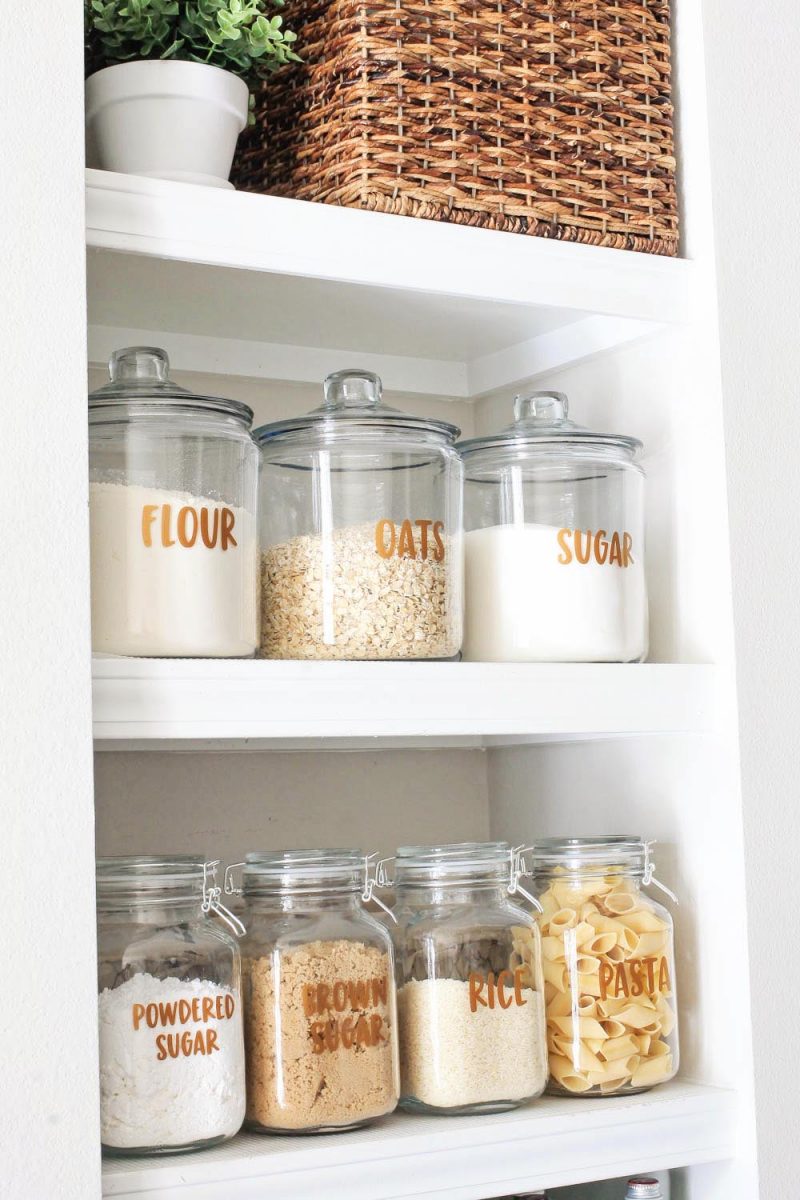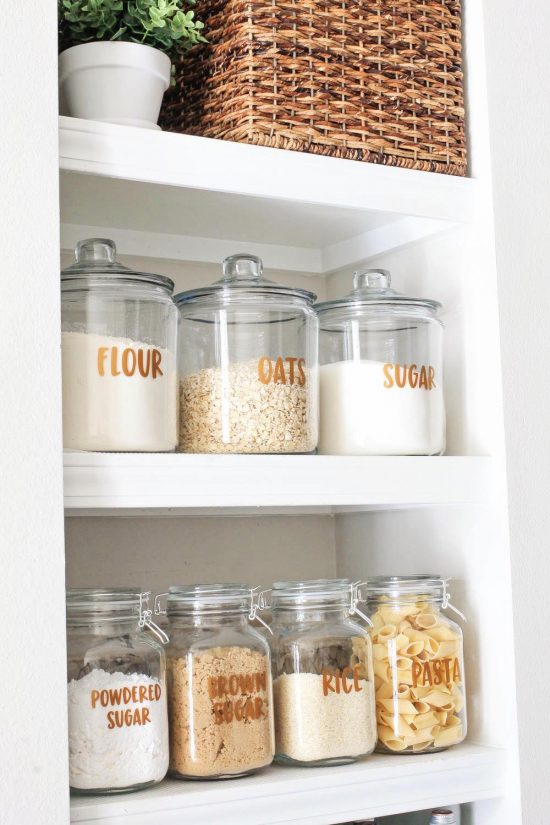 Note, this post contains some affiliate links. For more information see my disclosures here.
Since the shelves are open, I wanted them to be aesthetically pleasing to look at and not just look like a hodgepodge of pantry items. I decided to put the less pretty items inside baskets and then the more pretty pantry items, like baking and cooking ingredients, into glass jars with DIY pantry labels.
I made copper pantry labels out of copper vinyl, which I love! Not only are they a pretty copper color, but they are waterproof too since they are vinyl!
I've included a free pantry labels printable with 23 pantry labels that you can get at the bottom of the post, so you can make decal labels too or you can just print the labels out on clear sticker paper instead! The step by step tutorial on how I made these pantry labels and how you can make them too either as decals or printed out on sticker paper can be found here.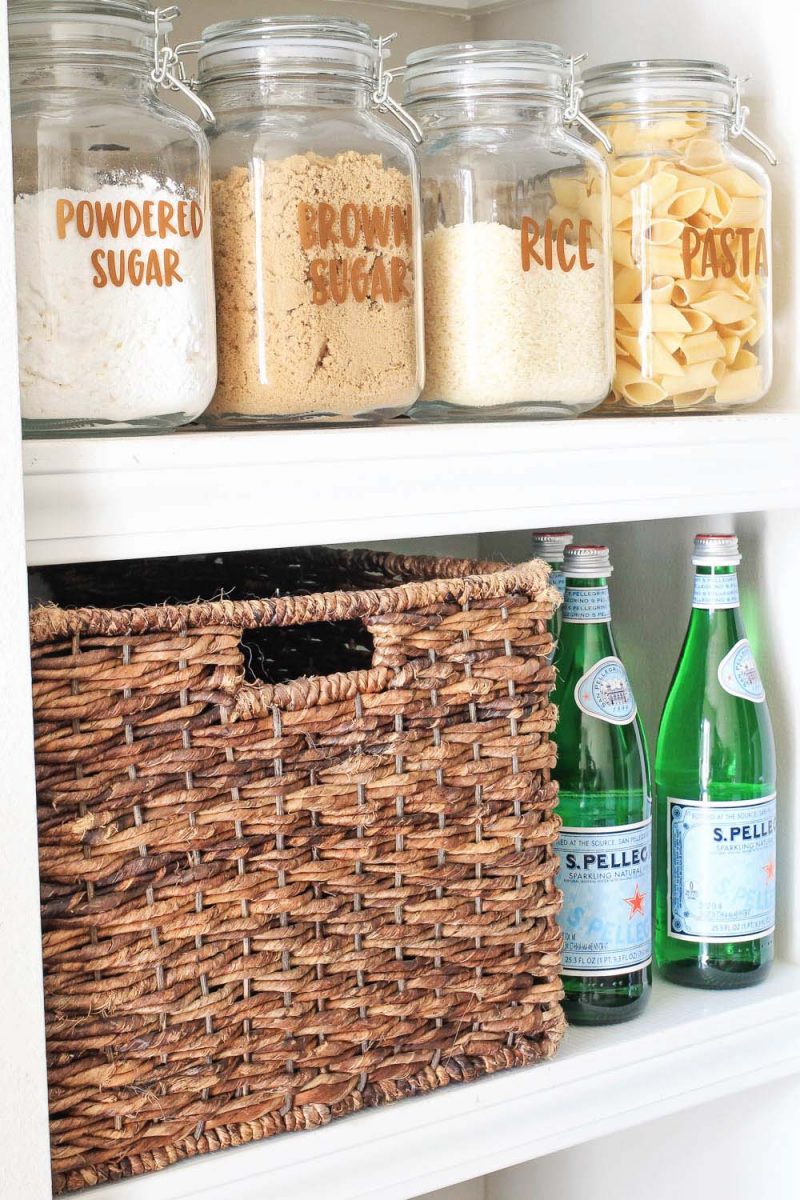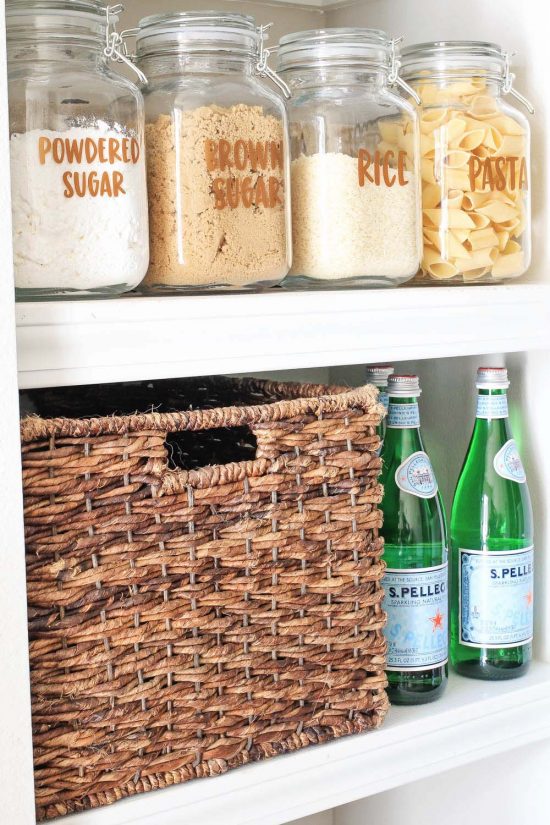 I just love how the copper color shimmers in the sunlight!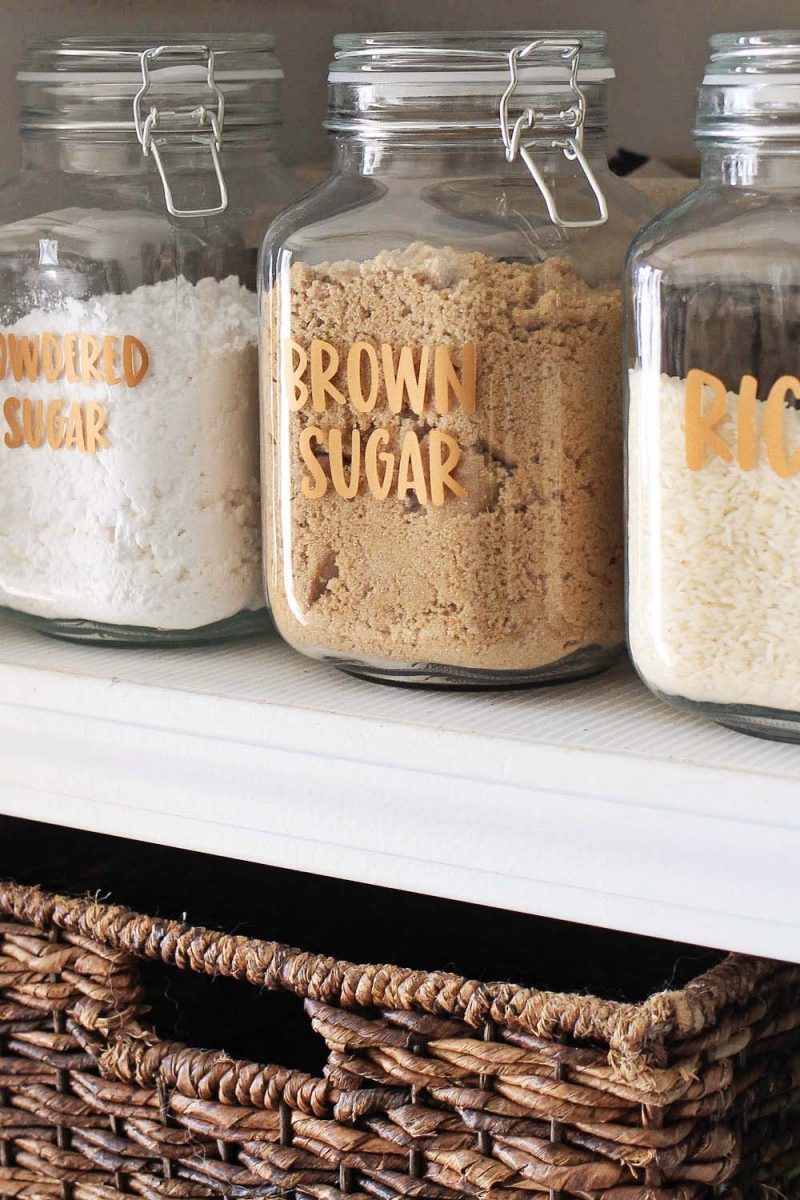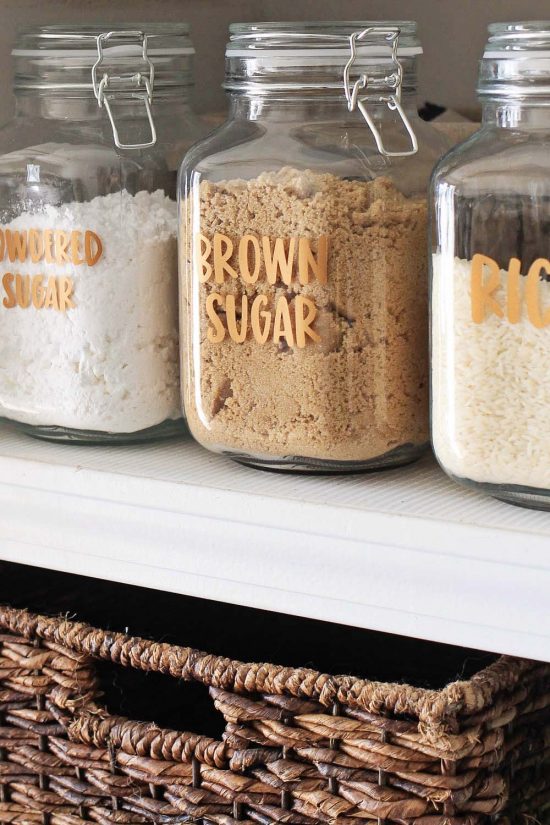 With open pantry shelves and pantry labels on jars, it has been much easier to grab what I need when baking or cooking. My favorite jars are these big glass jars with lids from Target! They aren't completely air tight, but the items I have in them like flour and sugar don't come in air tight bags anyway and we use them fast enough that it hasn't been an issue! I definitely want to get more of them in some different sizes too since I just love the look of them and how easy it is to scoop out of them.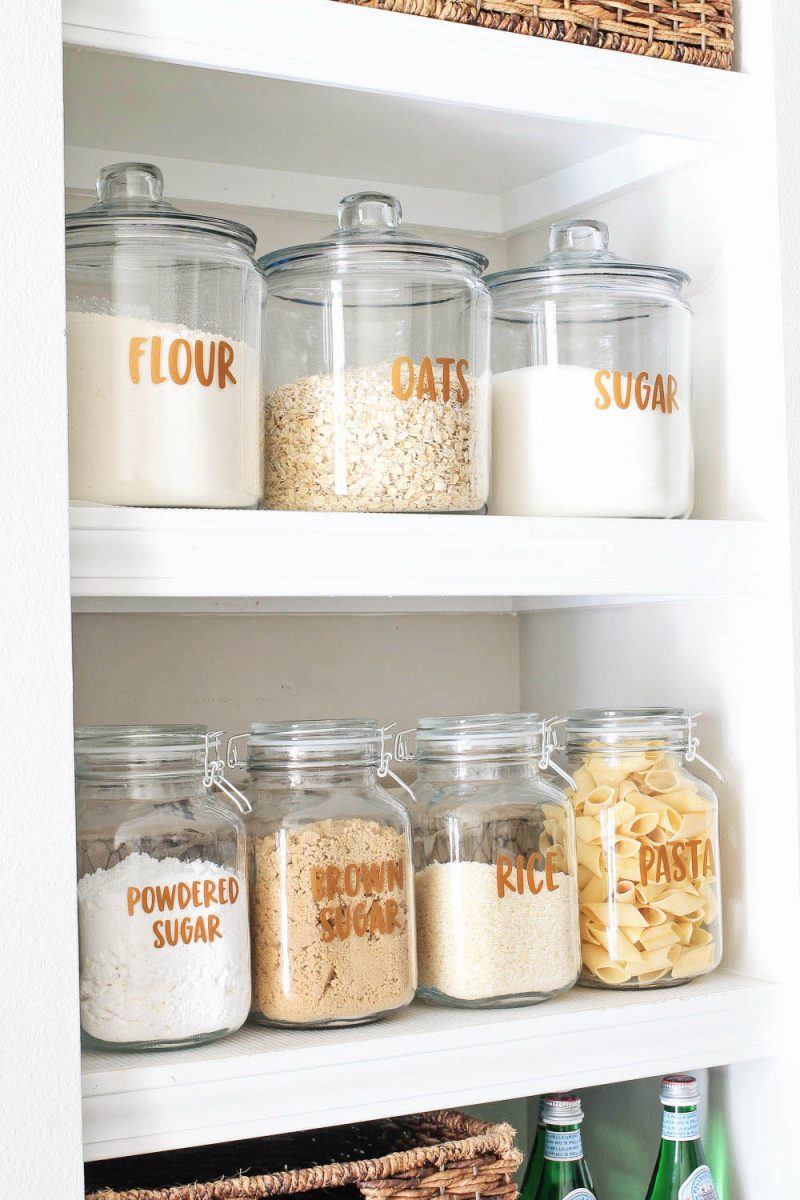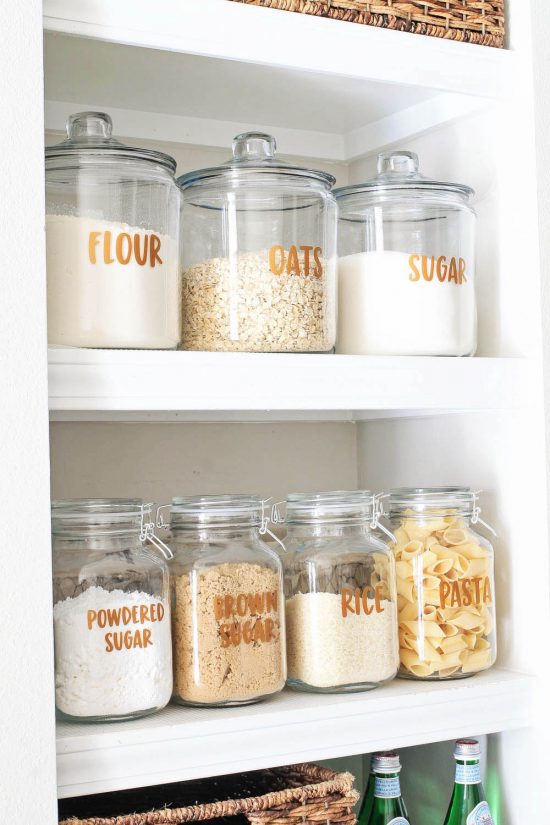 Here is more of full photo of all the shelves, we actually keep dog toys in the very bottom basket!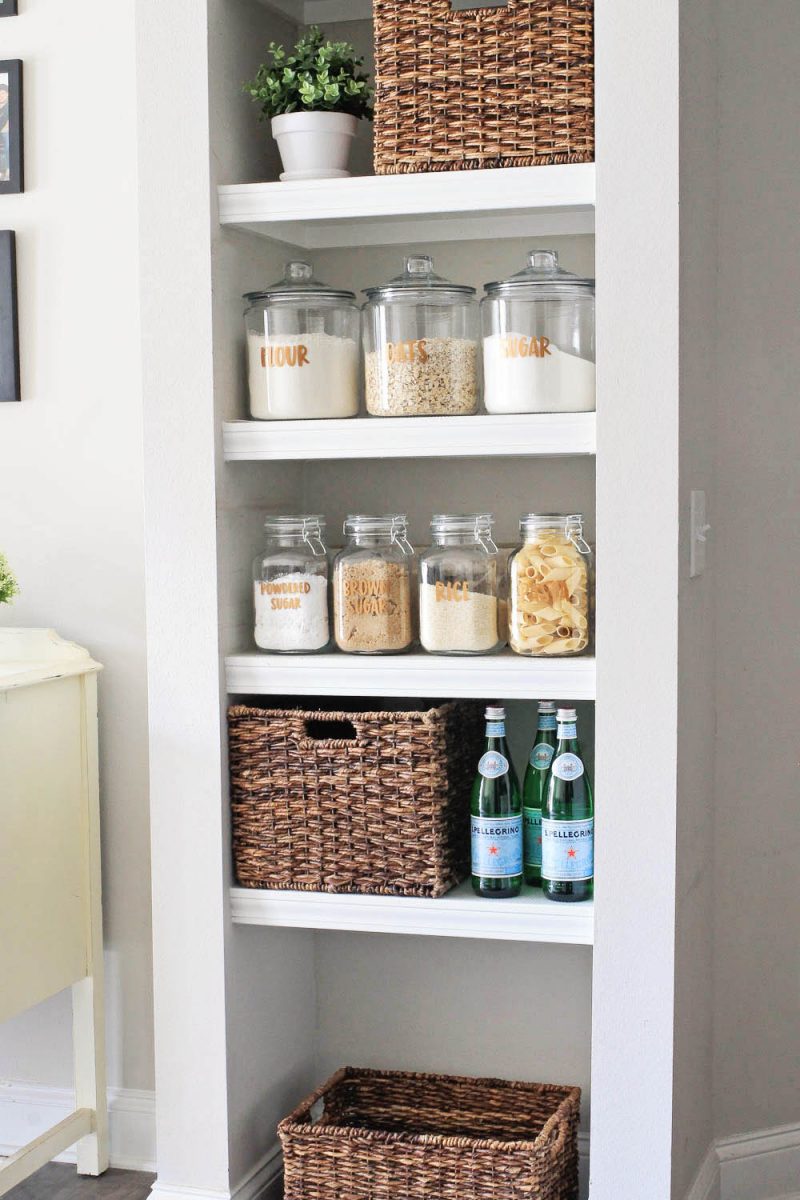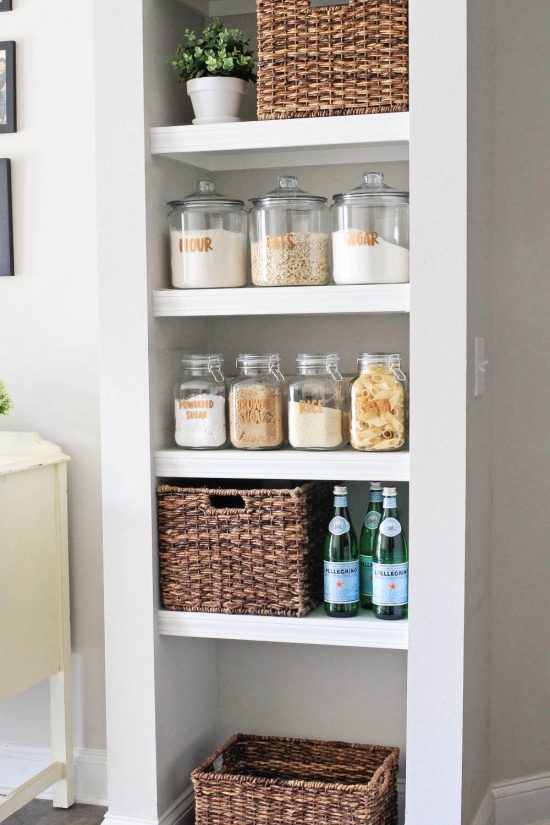 What do you think of our open pantry shelves? Pretty organization is always a plus right?! Don't forget your free pantry labels printable below and to check out the tutorial on how to make these DIY pantry labels!
Follow along on Instagram or Facebook for my latest projects, as well as Pinterest!
Note, if you have already subscribed, you can find the free pantry label printables in the free printable library. If you haven't subscribed yet, just click the button above to get your free printables and access to the free printable library!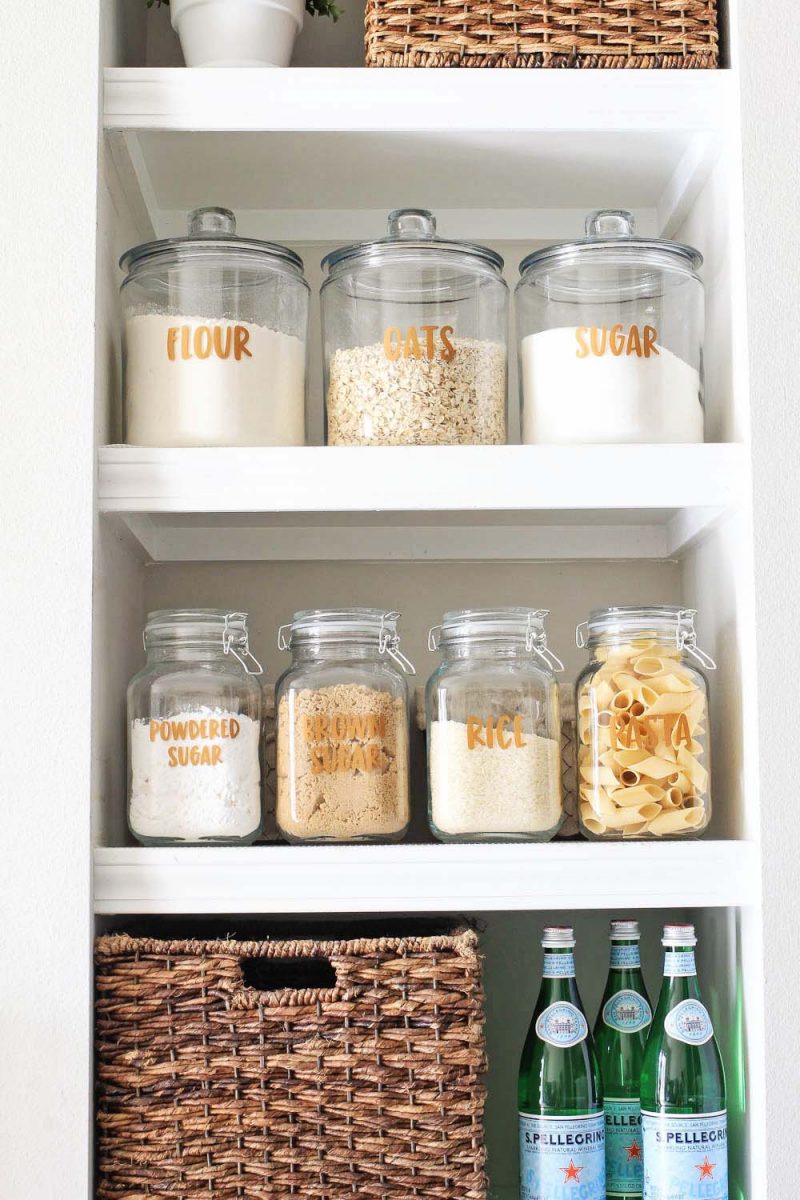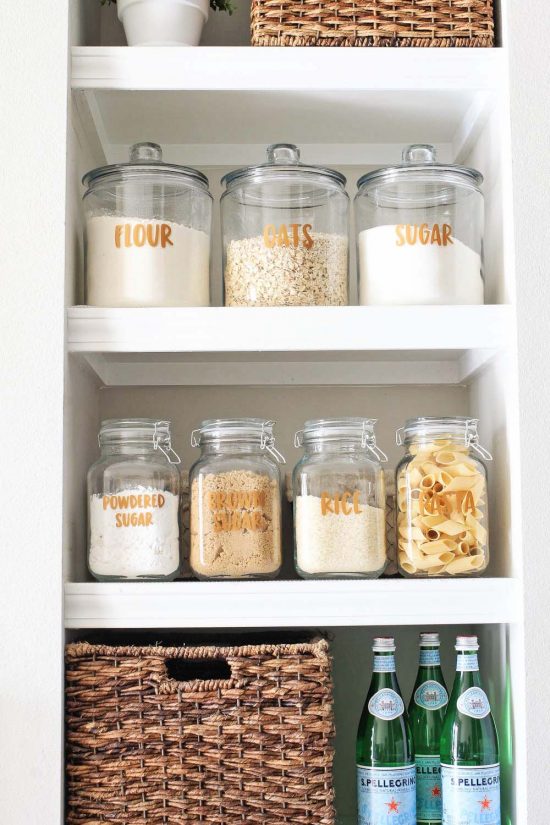 Save
Save
Save
Save
Save
Save
Save
Save
Save
Save
Save
Save
Save
Save
Save
Save
Save
Get instant access to the library of FREE printables for the home!
Subscribe and get home decor tips, DIY tutorials, and access to the library of FREE printables for the home!