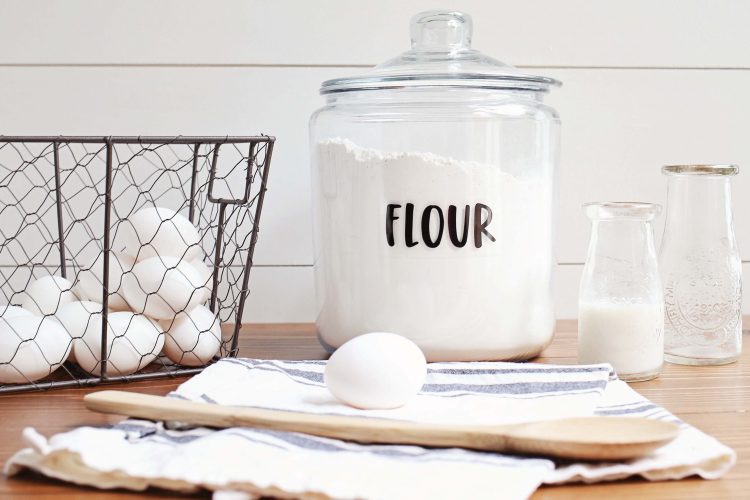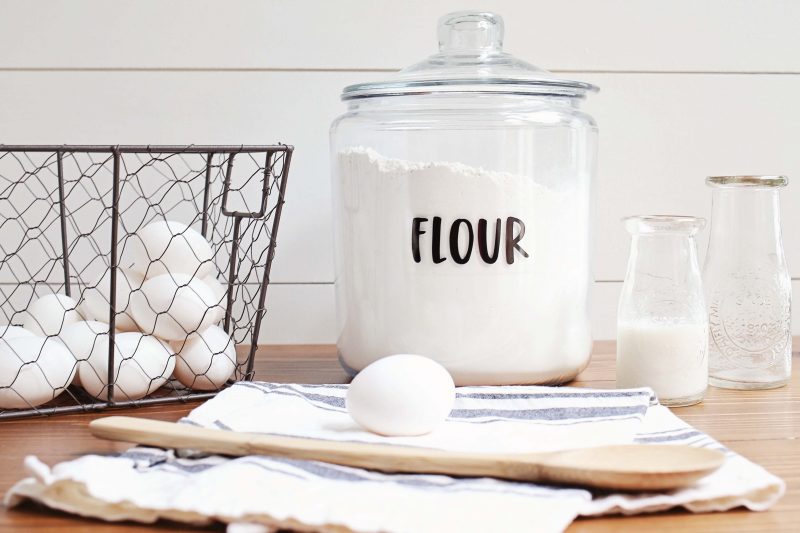 Today's post is the final post in a series on DIY pantry labels! I'm going to share how to make labels in Microsoft word using pantry labels as my example.
The first two related posts were on open pantry shelving and how to make vinyl labels for pantry decals (with a Silhouette Cameo) and how to make pantry label stickers (with a printer). I also have a post on how to make labels with a Cricut! All of these tutorials have a free pantry labels printable included for them!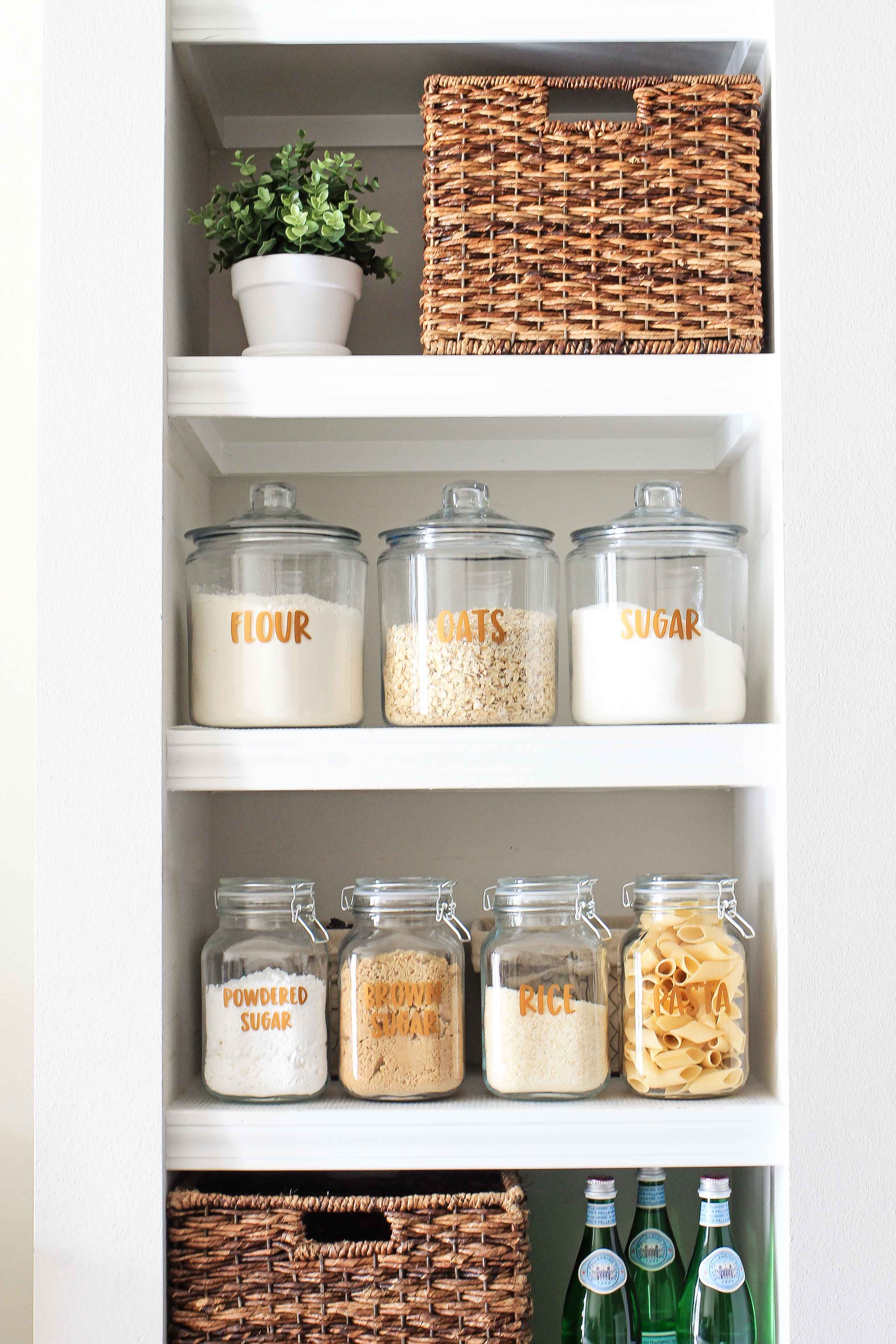 The other tutorials focus on how to physically make the pantry labels (as stickers or decals), but today I'm going to show you how you can create your own pantry labels (or any labels) in Microsoft Word with any custom font you want!
I am going to show you how to do this using the custom hand lettered font I used to design my pantry labels. I wanted to share this tutorial because if you downloaded my free pantry labels printable, but you need additional pantry labels for items I haven't included or you need the labels in different sizes, you can use this tutorial to do that or you can use it to make other labels for your organizational needs! It's a really simple tutorial!
P.S. This post is most useful for making custom pantry label stickers (as shown in the first photo above) instead of decals, since custom decals can easily be created in a vinyl cutter software like Silhouette Studio or Cricut Design Space.
Let's get started!
Note, this post contains some affiliate links. For more information see my disclosures here.
1. Choose your custom font and install the font
First, pick the custom font you want to use for your labels. You can use any font installed on your computer already or download and install a new, fun font. One of my favorite places to find a large selection of super cute fonts, and where my pantry labels font is from is Creative Market. You can also find some cute fonts that are free for personal use on sites like dafont.com or Google fonts.
The custom hand lettered font I used for my DIY pantry labels in this tutorial is the Miss Magnolia Script Font. I loveeee this font because when typed out in all lowercase, it looks like calligraphy, but when typed out in all caps, it's an easy to read, playful, rustic style lettering (perfect for labels) that looks like someone with really neat handwriting wrote out with a marker.
Basically, you get two beautiful, different style fonts for the price of one! I love doing my own hand lettering, but when I'm on a time crunch or repeating something a lot, these custom fonts are a great substitute!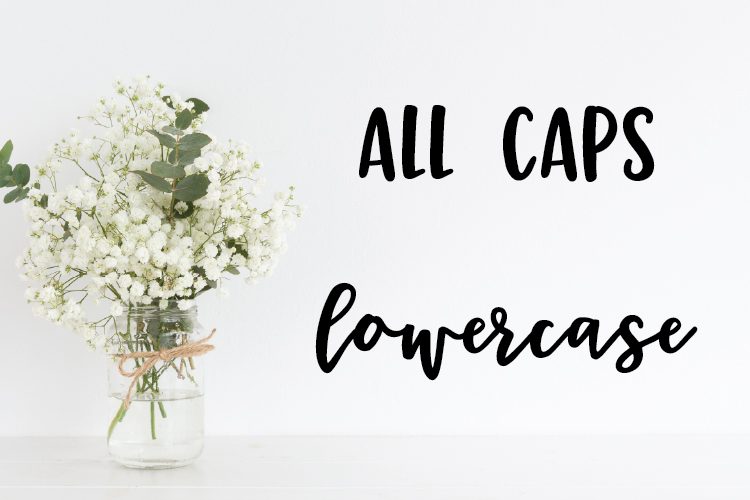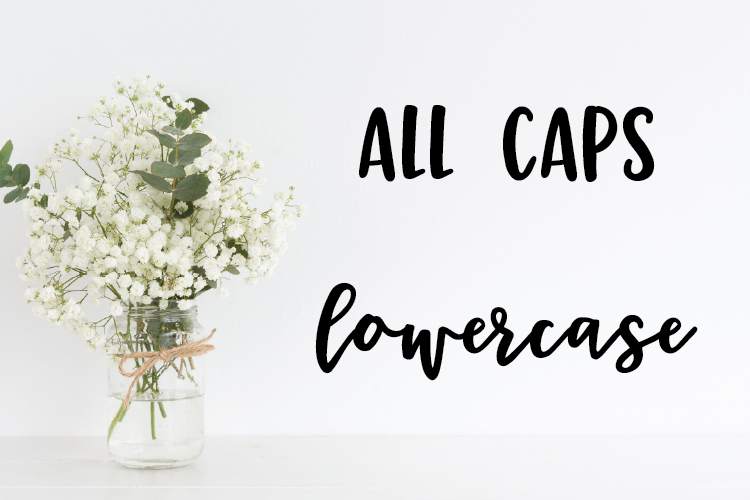 If you don't know how to install a font on your computer, check out this tutorial from Creative Market on how to install a font.
Note, make sure Microsoft Word is closed while installing your new font. After installation, when you open MS Word, your new font will be in the font drop down menu!
2. Open Microsoft Word and Create a Text Box
Open Microsoft Word and create a new blank document. Next, click the "Insert" tab along the top toolbar followed by "Text Box" and then "Draw Text Box".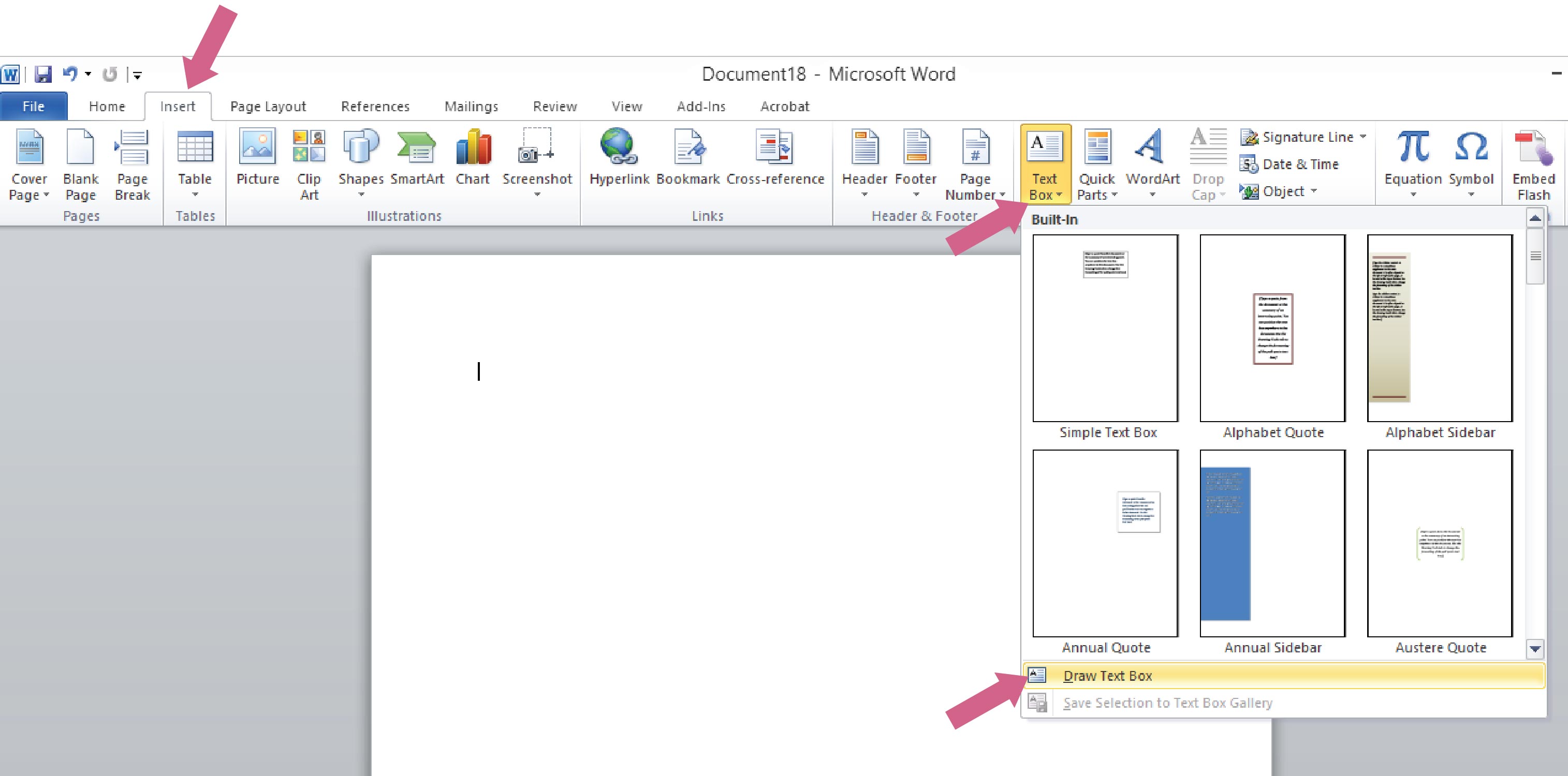 Draw a rectangle text box with your mouse.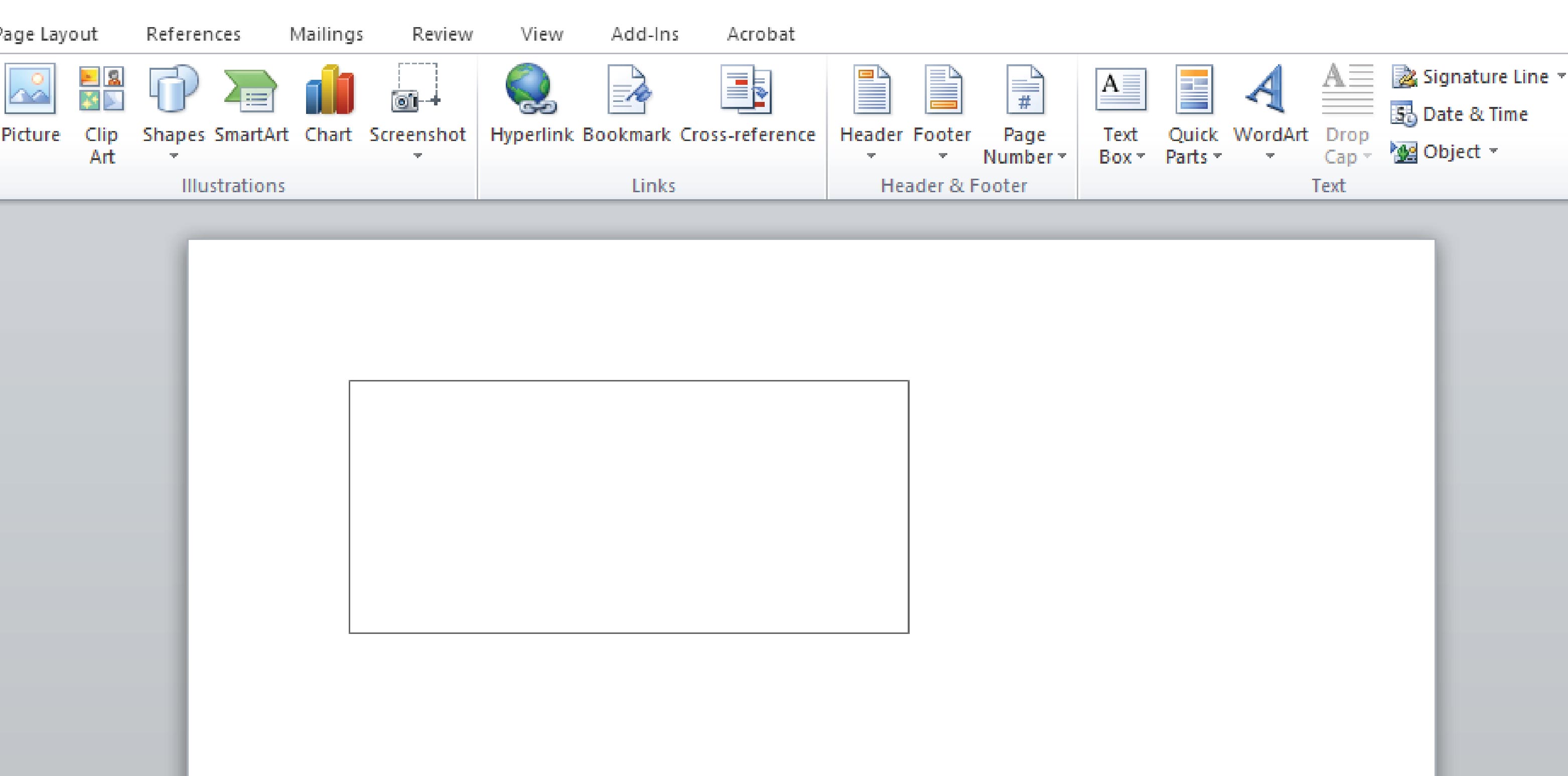 3. Resize text box and add pantry label text
After drawing your text box, resize the box dimensions (top right corner of MS Word toolbar under Format tab) to the max size that your pantry label can be for the jar or container that you will be adhering the labels too. For my glass jars, I had to keep my label dimensions around 2.5″ tall x 3.5″ wide: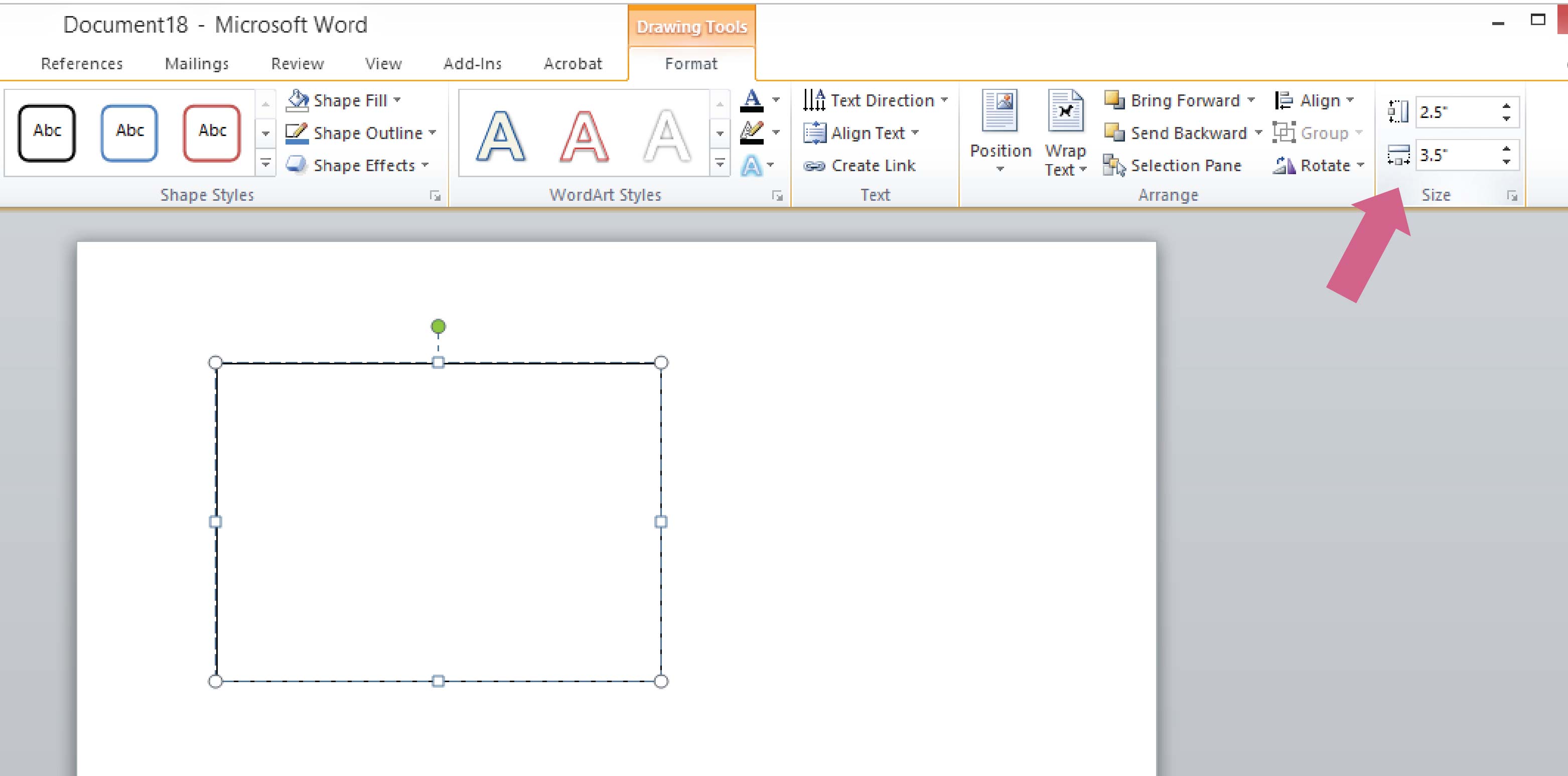 Next, type out your pantry label item in the text box using your custom font, highlight the text, and then keep increasing the size of the font until your text fills most of the text box. Make sure you don't make the text bigger than the text box itself.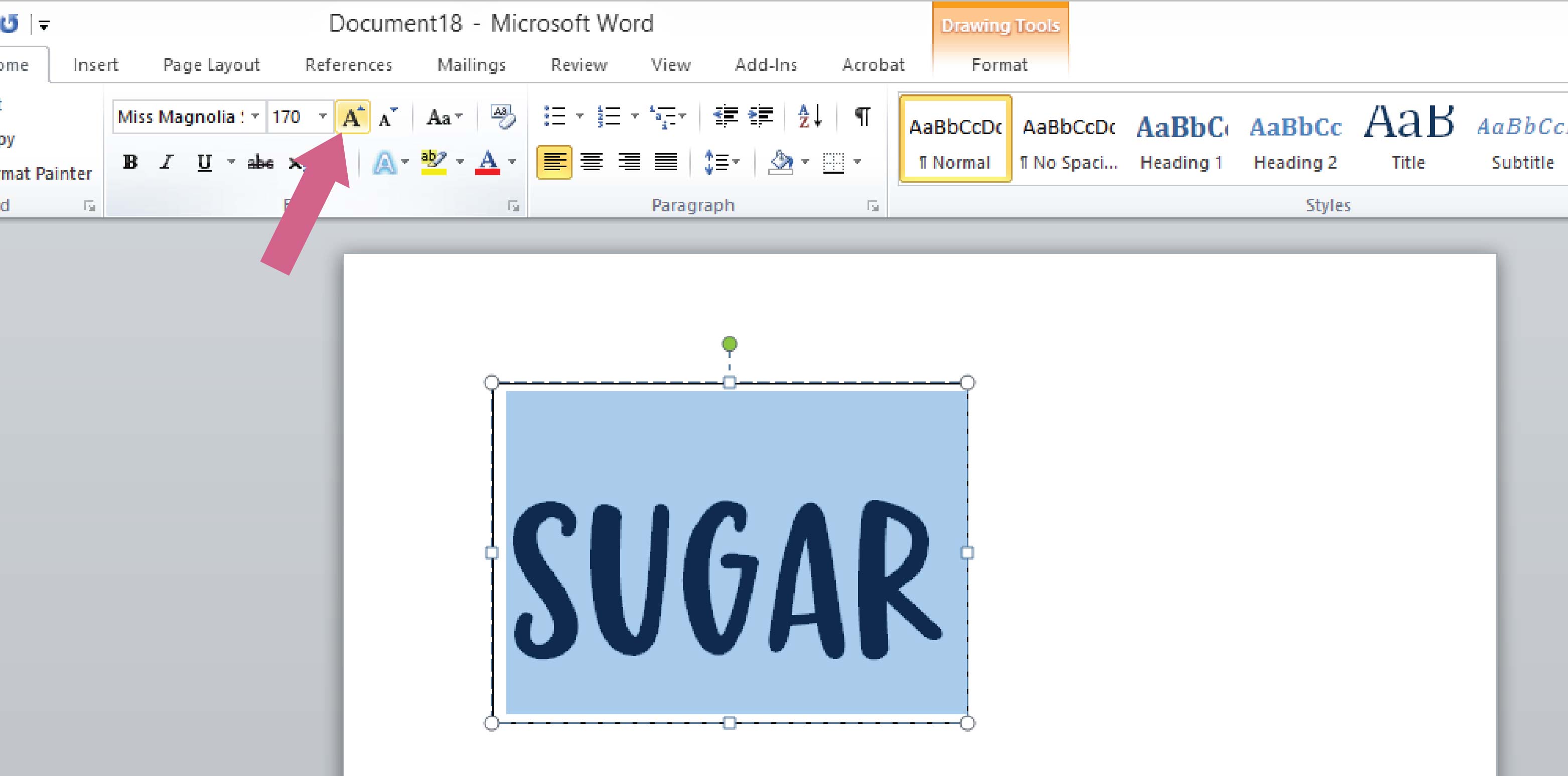 Finally, go back to the "Format" tab and click "Shape Outline" and then "No Outline" to remove the text box outline. Voila!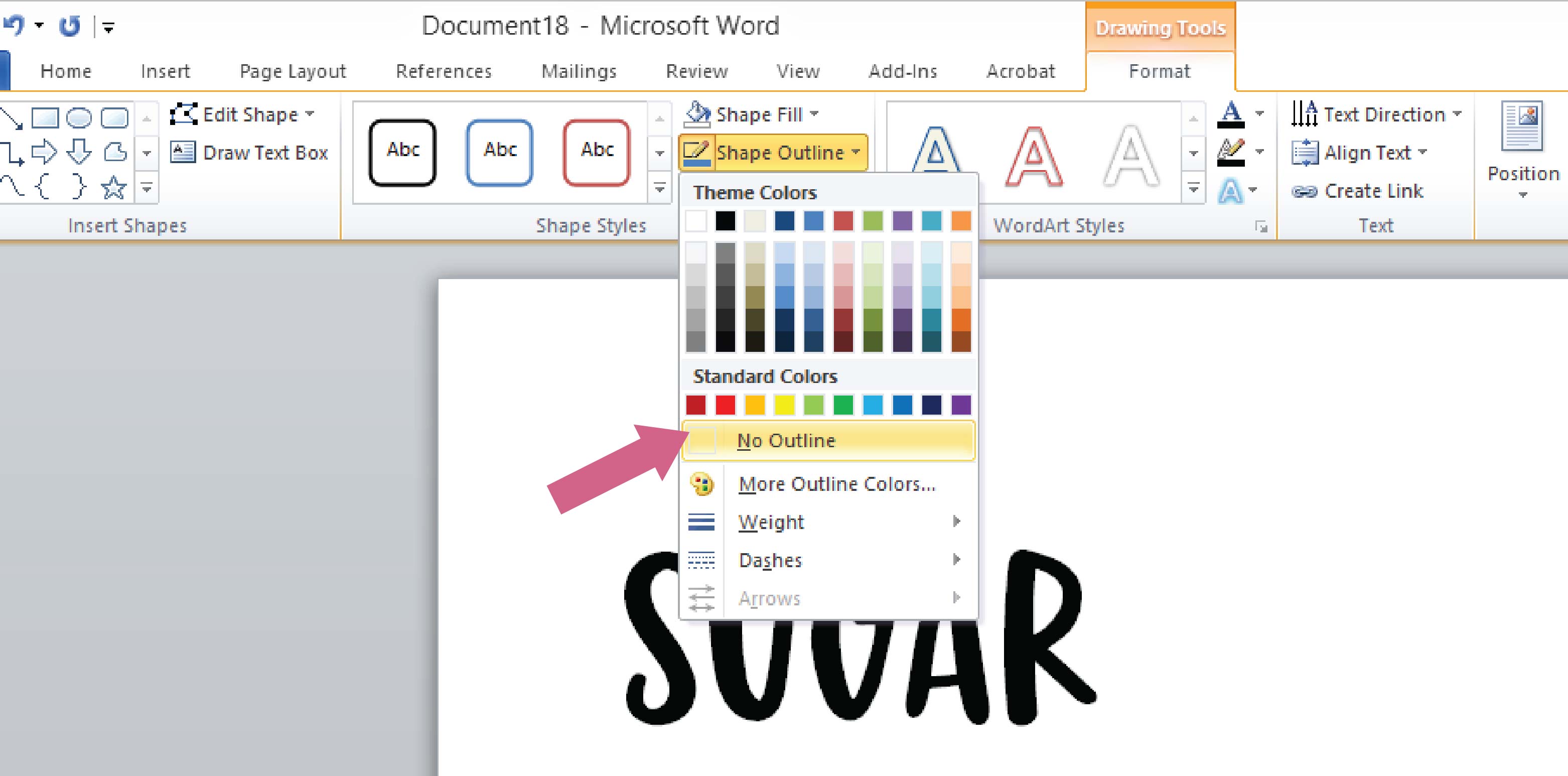 Repeat the above steps for any other labels you might need. Another tip is that you can easily move each text box around on your page by selecting it with your mouse and dragging it to where you want on the page so you can fit as many labels as possible on the page. Also, if all your labels are the same size, you can just copy and paste your first text box and change the text/resize the font for each one.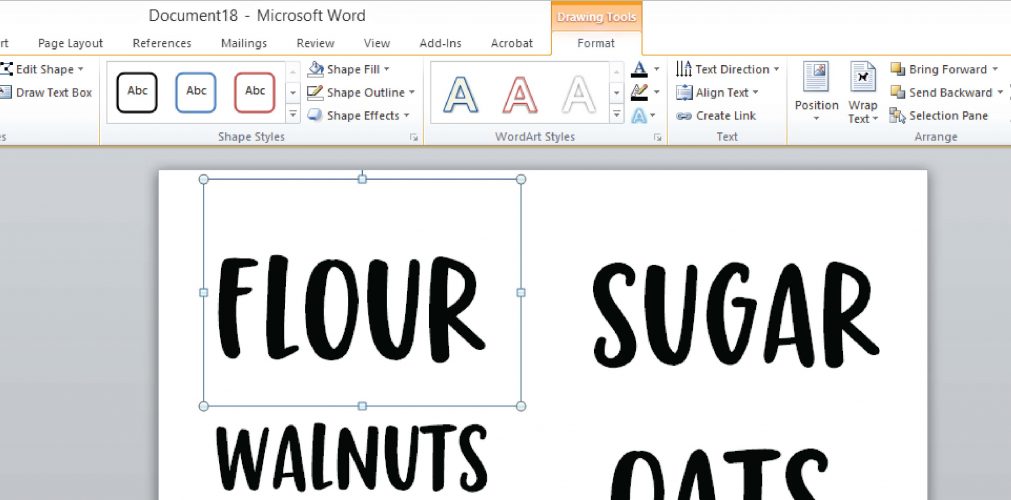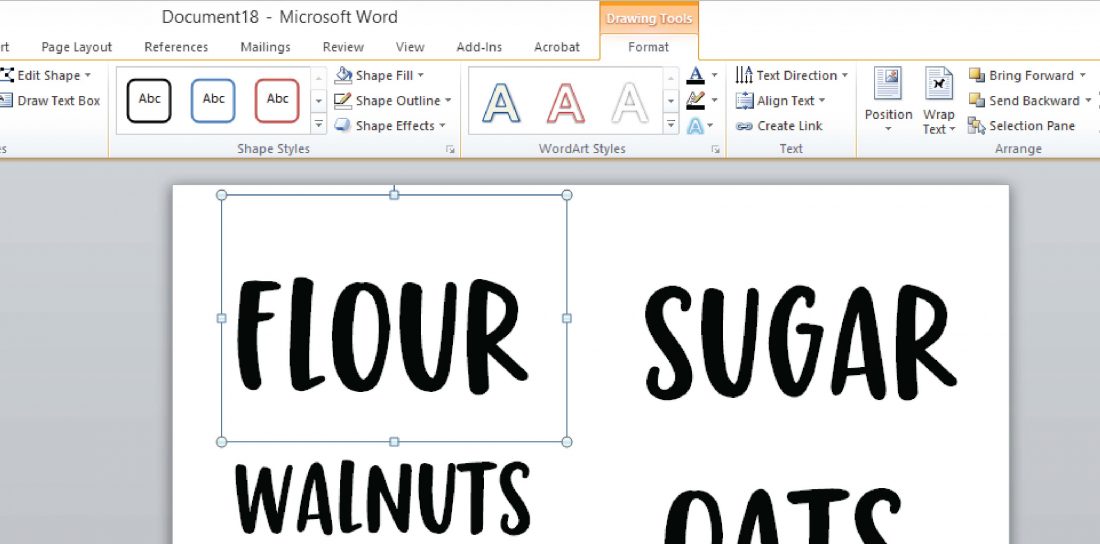 After you've finished creating all your pantry labels, go ahead and print them on clear sticker paper, cut them out and stick them on your jars! A step by step tutorial for making pantry label stickers (and decals) is available here. As well as a tutorial on making labels with a Cricut here.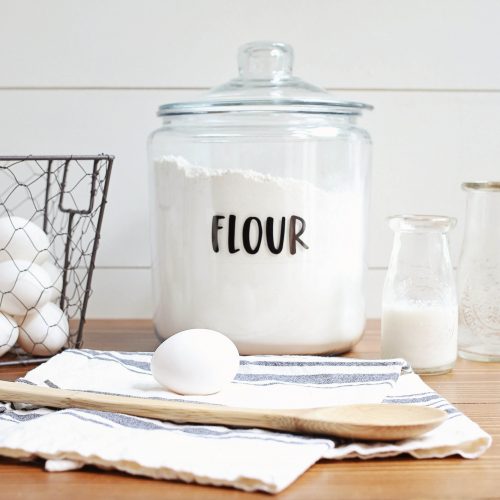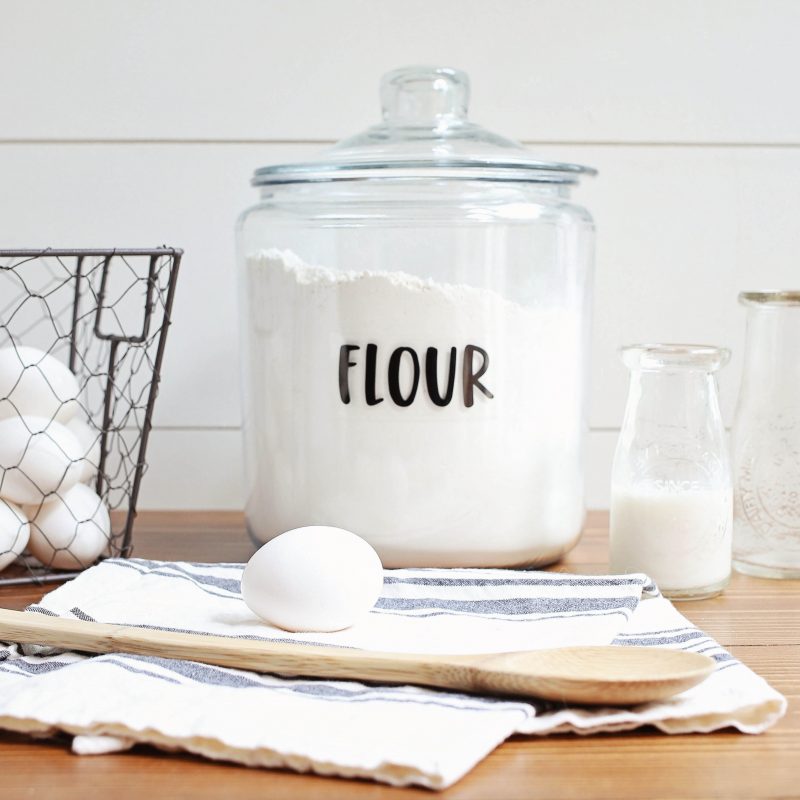 Happy label making! This concludes my series on DIY pantry labels, I hope it has been helpful for you and organizing your home! As always feel free to ask any questions about this tutorial for how to make labels in Microsoft Word with a custom font in the comments!
Follow along on Instagram or Facebook for my latest projects, as well as Pinterest!
Want to save for later? Pin it here: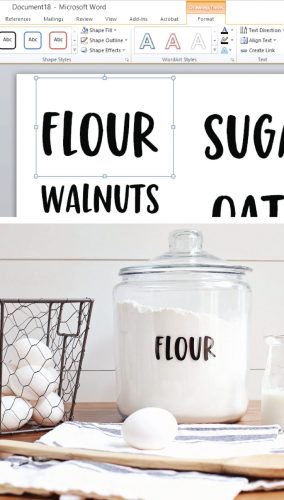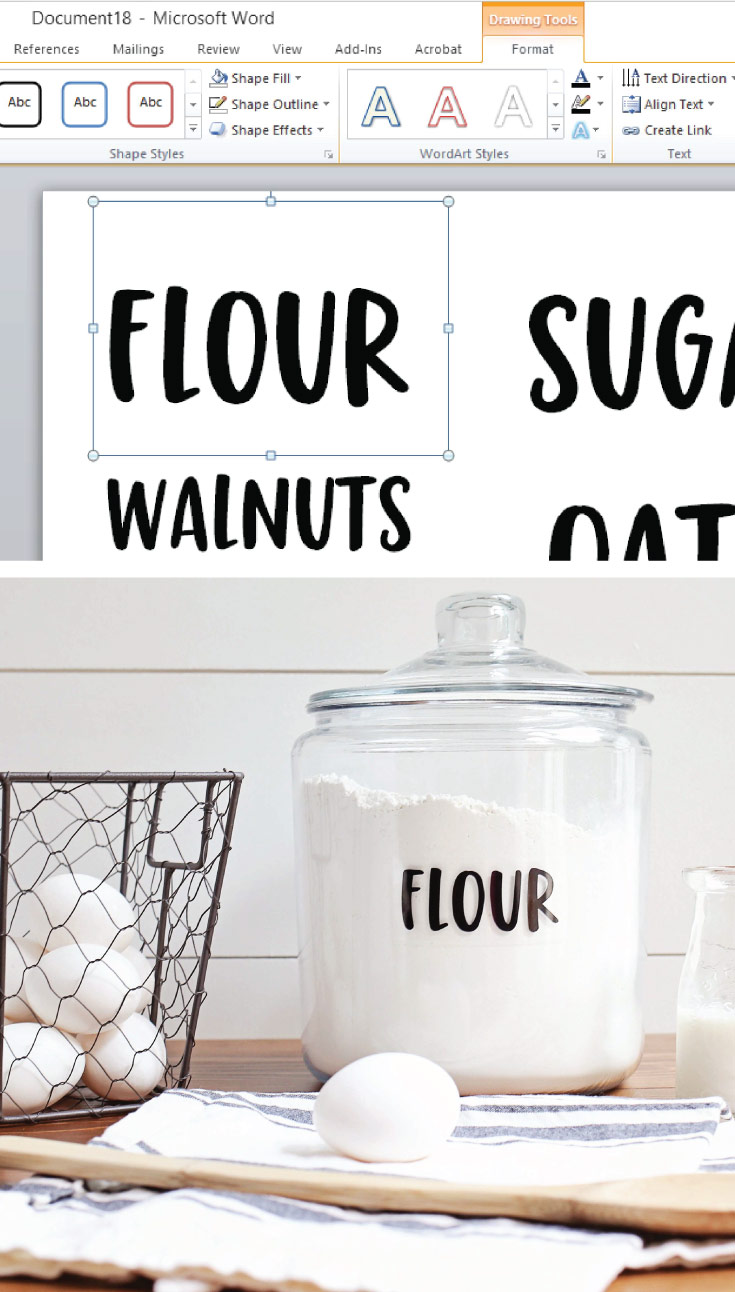 Save
Save
Save
Save
Save
Save
Save
Save
Save
Save
Save
Save
Save
Save
Save
Save
Save
Save
Save
Save
Save
Save
Save
Save