The top 10 best gifts for woodworkers or beginner woodworkers!
If you are looking for gifts ideas for a woodworker, aspiring woodworker, or beginner woodworker, I'm sharing ten helpful gift ideas! These ideas are perfect for holiday gifts or year round gift ideas!
The ideas I am sharing below are woodworking products that I have loved using myself over the years for woodworking projects and home improvement projects or they are products I'm dreaming of having and are on my wish list!
Want to save fore later?! Pin it here: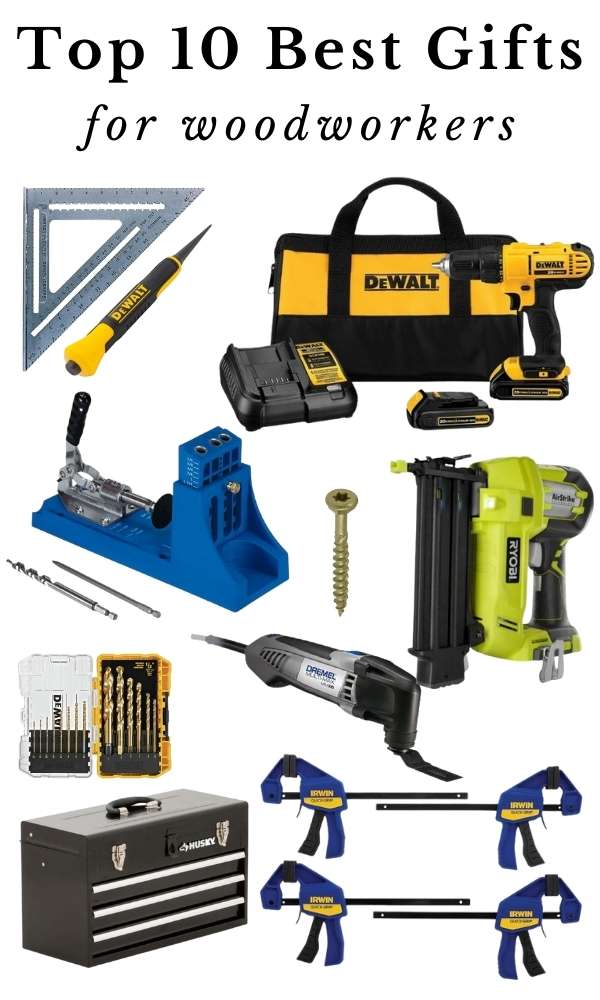 Also, most of the gift ideas are very budget friendly, with a few larger splurge worthy ideas included! Some are perfect for stocking stuffers while others are perfect for larger, special gifts!!
These ideas are the top best gifts for woodworkers because they are the kind of gift that you can't go wrong with because they are both high quality and very functional! They aren't the kind of gift that's just going to sit in a corner and never get used!
Note, this post contains some affiliate links. For more info see my disclosures here.
The Top 10 Best Gifts for Woodworkers:
1. Kreg Jig
I'm just going to start off with my favorite tool ever, the Kreg Jig! This is also on my list of essential woodworking tools for beginners. But, it's a great idea for intermediate or advanced woodworkers too!
The Kreg Jig is used to join pieces of wood together with pocket holes and Kreg screws. Check out my how to use a Kreg Jig for more details!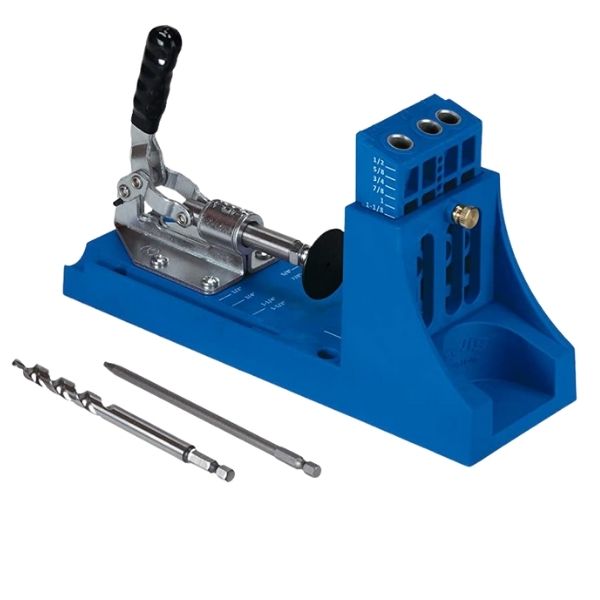 It makes woodworking faster and simpler than ever! I've used it on a large portion of my woodworking projects, including our popular DIY outdoor couch, DIY nightstand, and DIY toy box.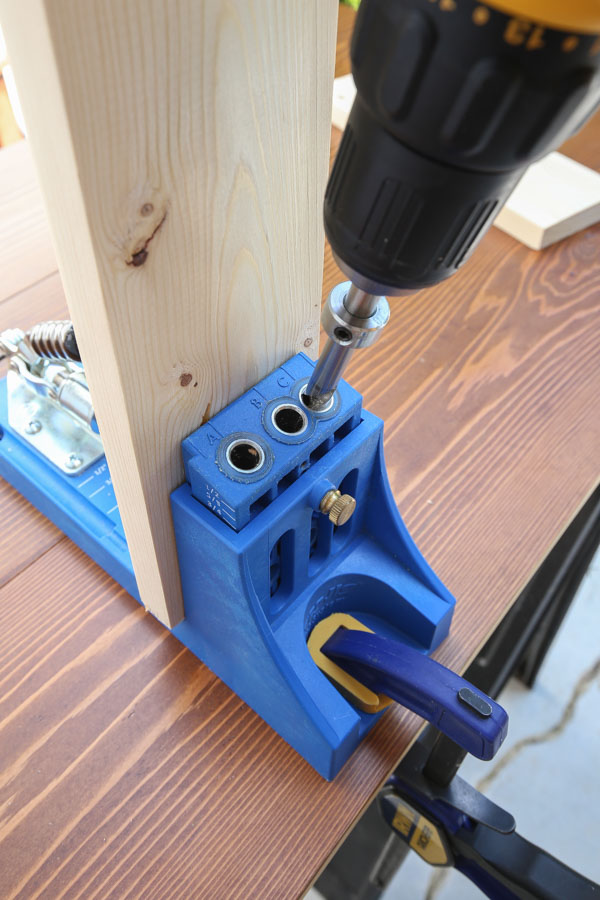 And if the woodworker you are shopping for already owns the Kreg Jr. (the most budget friendly option) or the Kreg K4 (the most common option), but they do a lot of woodworking projects, then you can upgrade them to the Kreg Pocket-Hole Jig 720 PRO.
The 720PRO is on my wish list this year because we drill a lot of pocket holes and it will make projects go super fast!
2. Clamps
Having good quality clamps in multiple sizes is essential for all woodworkers! Any woodworker would appreciate this super functional woodworking gift!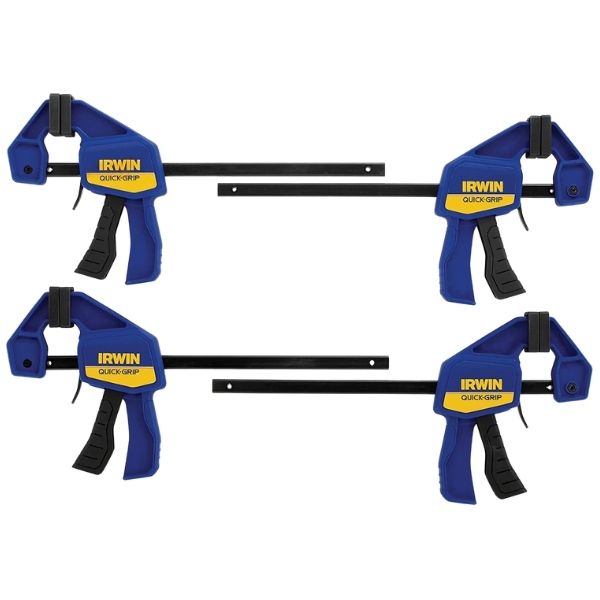 Go with a small clamp for a stocking stuffer or a multi pack of clamps for a bigger gift.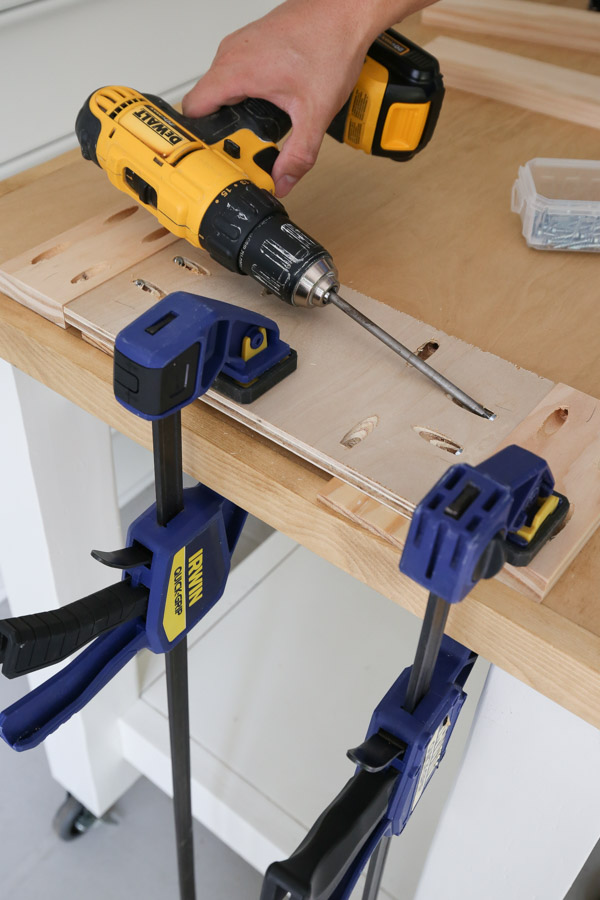 3. Cordless Brad Nailer
Honestly, you can't go wrong with almost any good quality, cordless tool. But, this cordless brad nailer is one of my top used cordless tools and it's budget friendly too compared to other brands!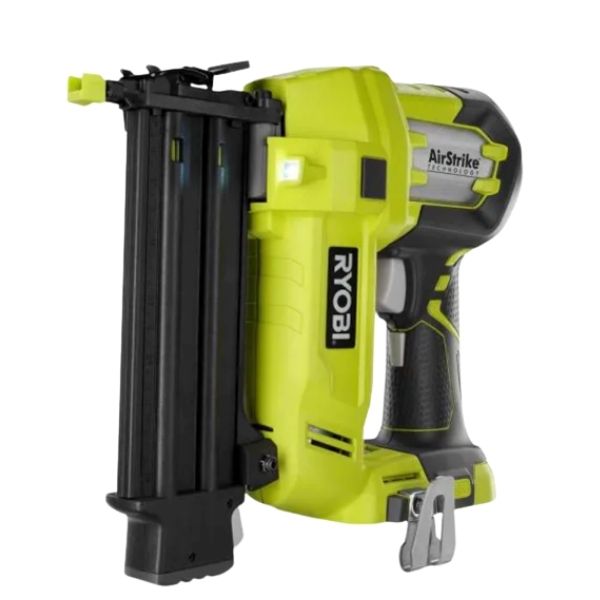 I use my cordless brad nailer for everything, including home improvement projects, trim work, and DIY furniture projects. The cordless feature is amazing since I don't have to deal with a cord or compressor.
Don't forget the battery charger and battery and maybe a back up battery pack too! It's so nice to have while the other battery is charging and you don't have time to wait!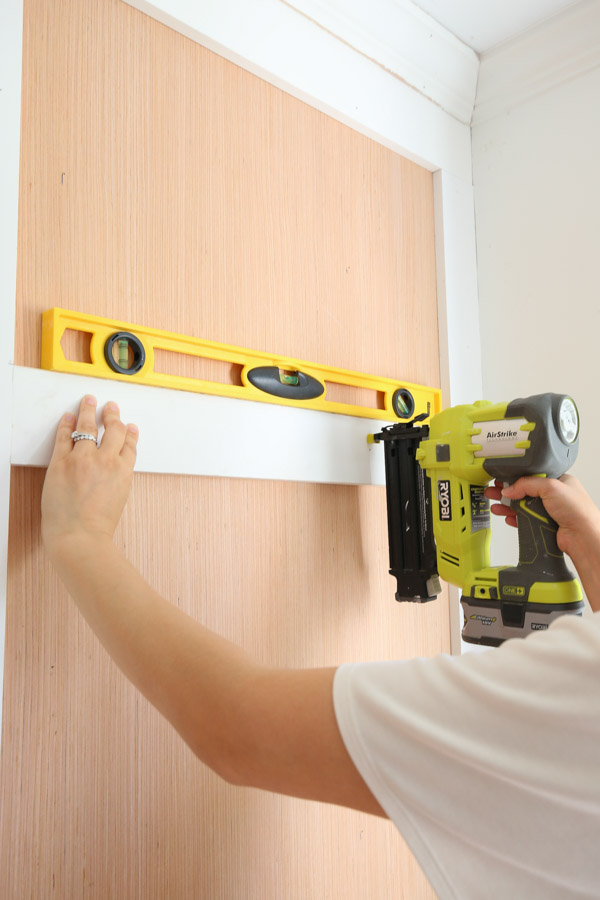 4. Nail Punch or Set
A nail set is another great stocking stuffer! It's one of those little tools you may not know you need until you use it, but it can make woodworking even easier!
If you use a nailer often in woodworking and home improvement, every so many nails, one doesn't go in the wood all the way. Instead of banging the nail with a hammer and damaging the wood, you can use this nail set tool to easily drive the nail into the wood with no wood damage!
We use our nail set quite often! It's just a nifty little tool or gadget for woodworking to have!
5. Dremel
We have several of the Dremel tools, but my top two favorite are the Dremel Multi-max tool and the Dremel Saw.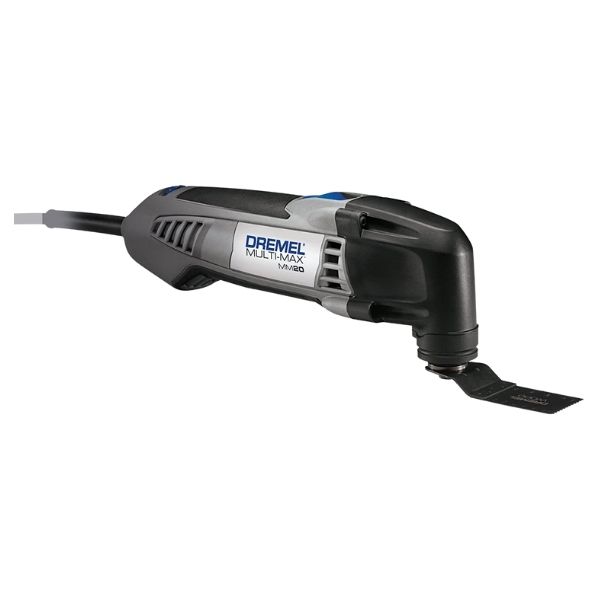 These tools come in handy all of time for home improvement projects and DIY furniture projects. They can do so many cool things!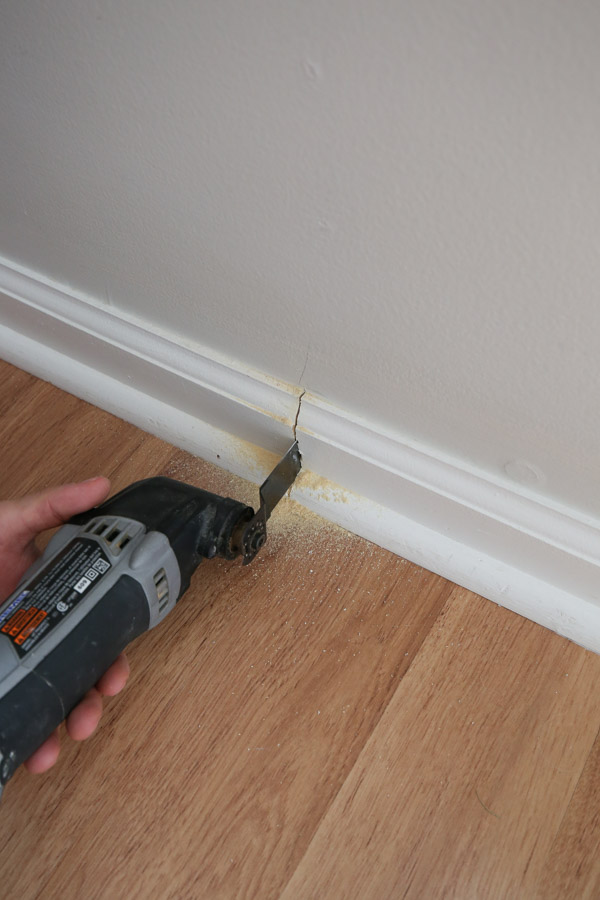 6. Tool Organizer
When it comes to woodworking, things can quickly get disorganized. The simplest and efficient solution is a nice tool box!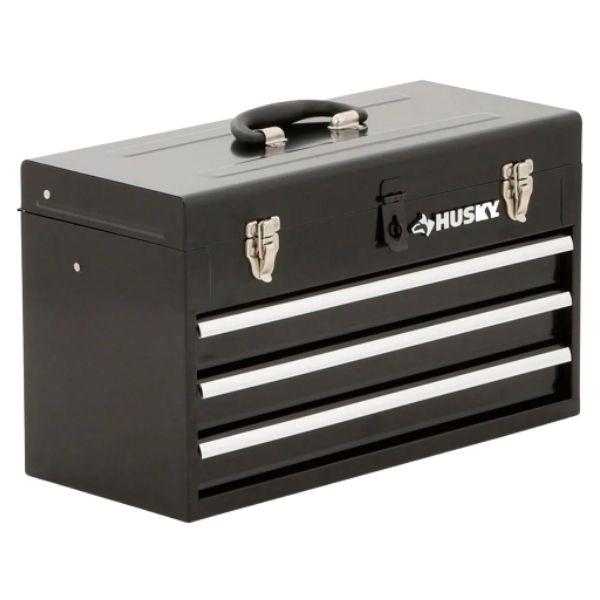 For a bigger splurge, you can consider a tool chest!
For my dream workshop, I am planning on adding a few of these beautiful, tool carts with storage for the ultimate woodworking tool and supplies organization! I am obsessed with the white color and butcher block top, but it comes in multiple colors!
7. Speed Square
We use our speed square on almost every single furniture building project! It is super easy to use to check our joints and for marking measurements, making straight cuts, and more!
Squares come in different sizes too or you can get a pack of two speed square sizes!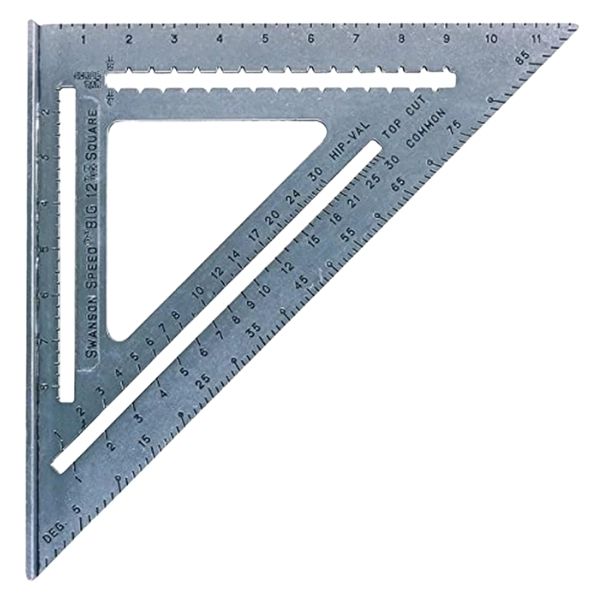 8. Quality Drill (or Impact Driver)
A high quality drill is essential for woodworking. If the woodworker you are shopping for already owns one, another great option is an impact driver.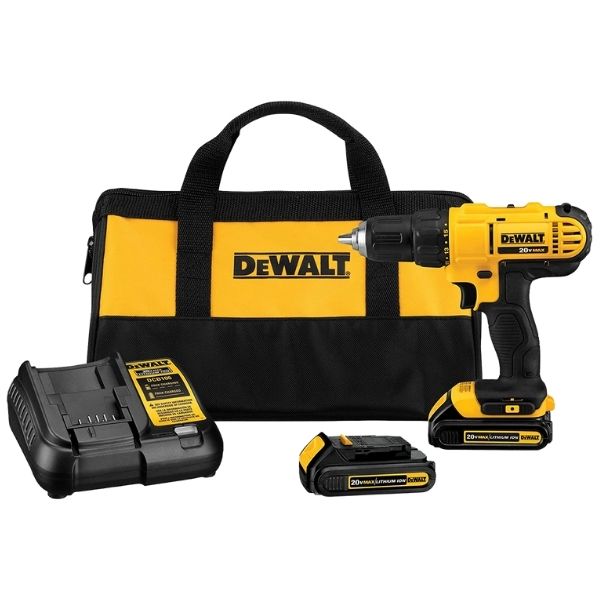 We just bought an impact driver this year to add to our collection and it's another one of those tools I can't believe we went so long without!
Whenever we build with deck or self tapping screws, which is often, for DIY furniture and home improvement projects, this makes it go ultra fast and easy by quickly driving the screws into wood with not much pressure!
9. Self Tapping Screws
Speaking of self tapping screws and impact drivers, I love using this brand of self tapping screws. They don't require pre-drilling with pilot holes and make woodworking life so much easier, especially when working with framing lumber!
Another great woodworking stocking stuffer!
I've used these self tapping screws on many projects including our DIY fireplace frame, DIY potting bench, DIY raised garden bed, and more!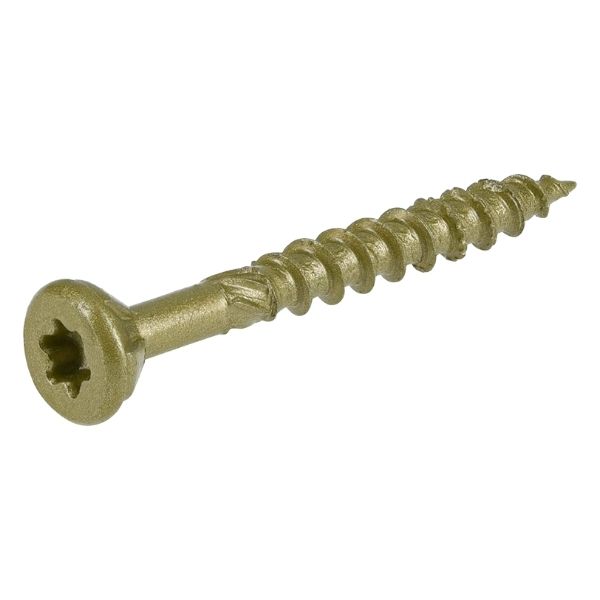 10. Drill Bit Kit
A drill bit kit, with lots of varying drill bit sizes, is a perfect small gift idea for a woodworker!
A beginning woodworker many not have one already or a more advanced woodworker could use a new one or back up one! We have lost drill bits and broken a few too…it just happens especially when you are making things often!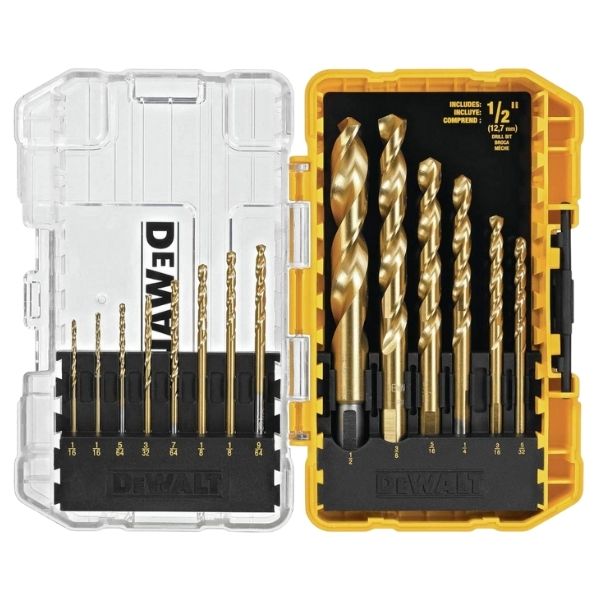 Well that's it for the top 10 best gifts for woodworkers! I hope this was helpful for gift ideas!
Follow along on Instagram, YouTube,and Pinterest for my latest projects, fun updates, and sneak peeks!