This year for the holidays, I'm doing something I've been dreaming about doing for a few years now! A 10 day DIY challenge and giveaway!!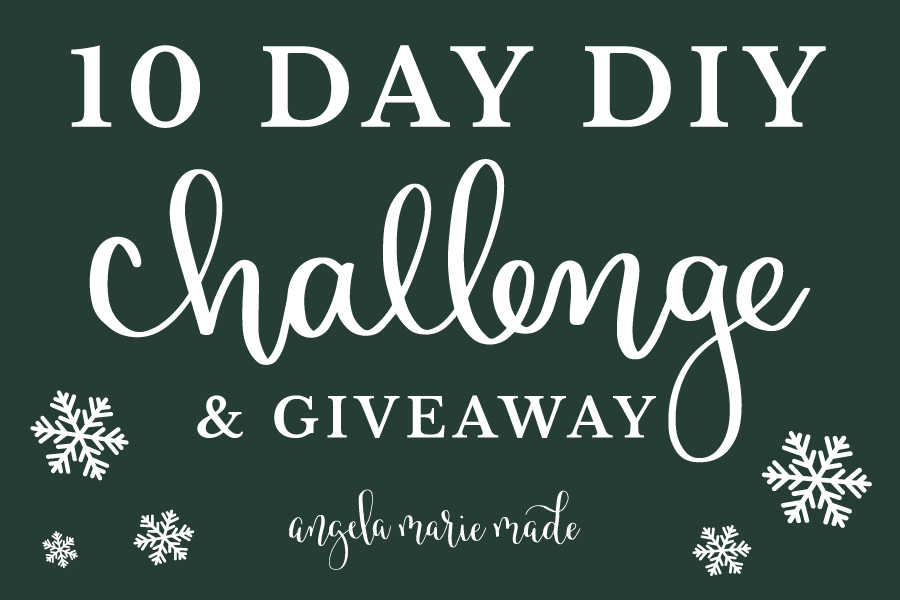 As a thank you to my readers and a way to give back, I challenged myself this year to create 10 new and awesome DIY project tutorials (all FREE of course) and share them 10 days in a row, December 4th – 13th!
Every morning for 10 days, starting on Friday, December 4th, I will be sharing a "gift" in the form of a new DIY project build or craft, on my blog with a step by step photo tutorial AND a how-to VIDEO too!
These "gifts" will be a mix of Christmas and year round projects! In addition to these fun virtual gifts, I will also be doing a giveaway of 7 prizes, including multiple gifts cards and a grand prize of a Kreg Jig K4!!! All of the details for the giveaway and how to enter are at the bottom of this post!
Bookmark this page and check back here every day starting December 4th for the day's project and to enter the giveaway! You can also sign up here for a daily email about the new project for the day and a reminder to enter the giveaway through the daily entries!
10 DIY PROJECTS:
Click on the photo for the tutorial!
How to Enter the Giveaway:
You can sign up below to enter the giveaway now! To earn extra entries, you can submit project ideas here for what you want me to make or build (each idea is an extra entry per day)! I will be picking at least one reader idea to make for one of the 10 day DIY challenge gifts!
Also, there will be multiple ways to earn extra daily entries, including watching my daily videos and tutorials, liking and commenting on my posts, making and sharing photos of the projects, and more!
PRIZES!
The 7 prizes are as follows:
(1) Kreg Jig K4 Pocket Hole Jig
(2) $50 Amazon Gift Cards
(2) $25 Amazon Gift Cards
(2) $10 Angela Marie Made Shop Gift Cards
This giveaway is not affiliated with Kreg or Amazon.
ENTER THE GIVEAWAY HERE:

Stay tuned for the first project going live here on the blog, YouTube, Instagram, and Facebook on the morning of Friday, December 4th!
Follow along on Instagram, YouTube, Facebook, and Pinterest!